Faculty and Executive Coaches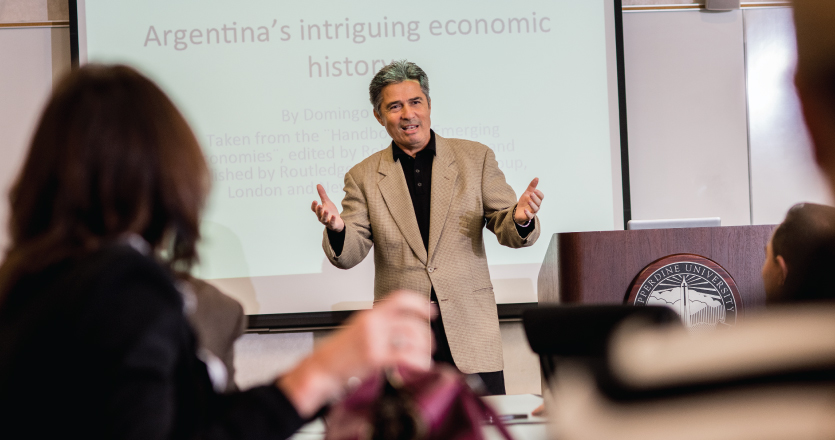 Our Executive MBA faculty members are among the leading authorities in their respective disciplines. In addition to their superior academic credentials, they continue to accrue significant experience as corporate executives and board members. They are also successful entrepreneurs, and respected business advisors.
Executive MBA Faculty
Executive Coaches
The Pepperdine EMBA program is the first and only Executive MBA program to feature a dedicated executive coach. Considered as important as the faculty, the class advisor remains with your class cohort throughout the duration of the program. The advisor binds the EMBA cohort and acts as chair and mentor to provide help in individual and group situations. They read and grade papers, mediate conflict within and among groups, and maintain continuity throughout the Executive MBA program.