Graziadio Commencement
The Wave Continues: Your Next Chapter Starts Now
We're ready to celebrate our time-honored tradition and the notable accomplishments of our graduating students. We are proud of our Best for the World Leaders and cannot wait to see their impact beyond the classroom—leading by example and setting a precedent for future generations.


Upcoming Commencement Dates and Locations
Summer 2023: August 12, 2023
(includes graduates from the Fall 2022 and Spring 2023 terms)
Pepperdine Malibu Campus, Firestone Fieldhouse
Spring 2024: April 13, 2024
Pepperdine Malibu Campus, Alumni Park
Ceremony Time:
10:30am
Ready to Make Waves?
---
Go Further With Graziadio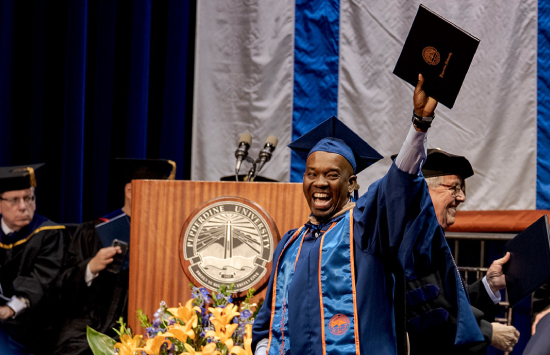 Graduate Services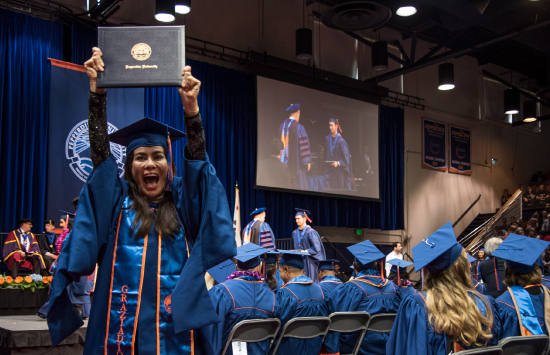 Commencement Day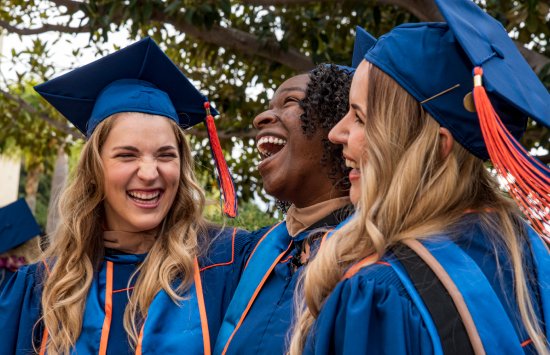 Graziadio Alumni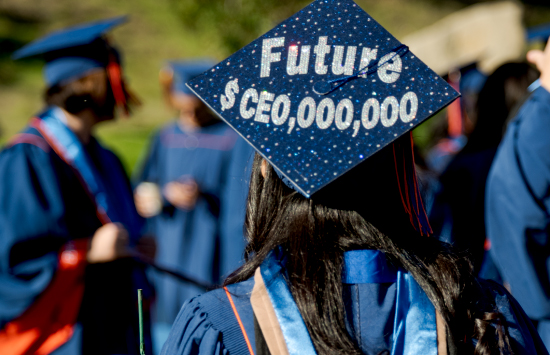 Additional Information
---
Celebrate as a #GraziadioGrad
A picture is worth a thousand words and forever cements some of life's best memories. Make your #GraziadioGrad celebration one to remember by capturing the moment at some of our iconic Pepperdine spots.
Need some #inspo? Here's where you can showcase your Wave spirit:
Alumni Park: wide-open space and home of the renowned Pepperdine University concrete sign. This is where commencement will be held, so be sure to make a quick stop on your way to the stage.
Heroes Garden: Let's talk about some #views. Get that 360-degree ocean vista from the top of Drescher, where you can smile against the backdrop of a lifetime.
Front of the Drescher Building: All stairs lead to Drescher (literally...we're at the very top)—and the ones in front of our graduate campus come with palm trees, the George Graziadio fountain, and a beautiful courtyard where you can reminisce on the memories.
Outside the Chapel: Mosaics and blue skies—what more could you ask for? Grab a shot in front of the colorful Pepperdine Chapel windows, a campus-wide staple.
Where ever you choose, be sure to include #GraziadioGrad and share how you captured the perfect Pepperdine pic on your commencement day.
---
Like to Get Social? We Do Too!
LinkedIn | Twitter | Facebook | Instagram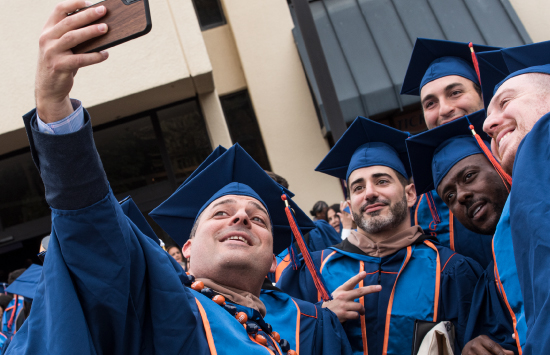 #GraziadioGrad Tool Kit
Download social media templates, Zoom backgrounds, GIFs and so much more.