Graziadio Commencement
Commencement is an exciting time at Pepperdine. It is a time-honored tradition that celebrates the significant achievements of our graduates. We are proud to honor our students for successfully completing their degrees.
Commencement Date:
Date: TBD/Postponed
Firestone Fieldhouse
Pepperdine Malibu Campus
Frequently Asked Questions
Got questions? We've got answers. Completing your degree during these uncertain times can be confusing, as normal activities and procedures may not be clear. Visit our FAQ page for more information.
---
Graduate Services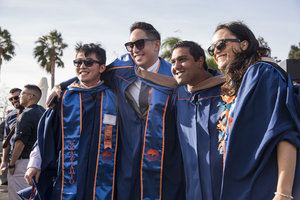 The Graziadio School provides its graduates with a variety of services to help make the big day memorable. Please explore the links below for graduation resources and services.
Commencement Day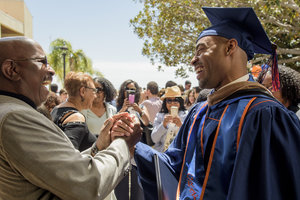 The graduation ceremony will begin promptly at 10:30 a.m. and will conclude at 12:00 noon. This information is intended to help the ceremony move smoothly for both graduates and attendees.
Additional Information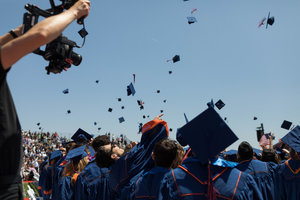 Explore all the information you need and get acquainted with our distinguished student speakers.