Graziadio Thought Leadership
We Broaden Views and Influence Conversations
Our faculty dedicate time and focus not only to our students, but to the advancement of a greater conversation about challenges and opportunities in contemporary business.
Issues of innovation, ethics, and the promotion of leadership diversity are just some of the areas in which Graziadio thought leaders make their voices heard. Through these noteworthy contributions, our community elevates the reputation of our school and expresses the values in our mission. 
Current Conversations
Explore our business blog where we weigh in on topics surrounding leadership performance, technological innovations or visit the Pepperdine Graziadio Newsroom for insights on our notable and respected contributions to the business world.
The Broader View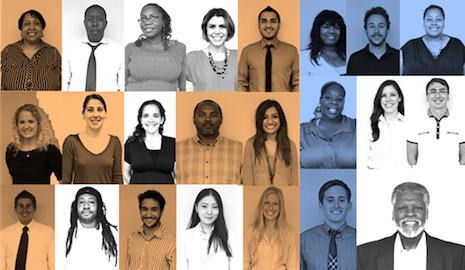 Pepperdine Microenterprise Program
Gain An Edge, Pay It Forward
The Pepperdine Microenterprise Program was inspired by Nobel Peace Prize recipient Dr. Muhammad Yunus' speech on social entrepreneurship in 2007 at Pepperdine University.
As a result, we now partner with transitional shelters in the greater L.A. area, providing residents with an education focused on personal growth, career development, and entrepreneurship.
---
---
Our institutes and centers advance business practices and foster intellectual leadership as we develop the Best for the World leaders that drive positive change in their communities. 
Our Pepperdine Graziadio faculty are award-winning scholars who publish research, working papers, journals, and more while engaging in the business community.