Executive MBA Curriculum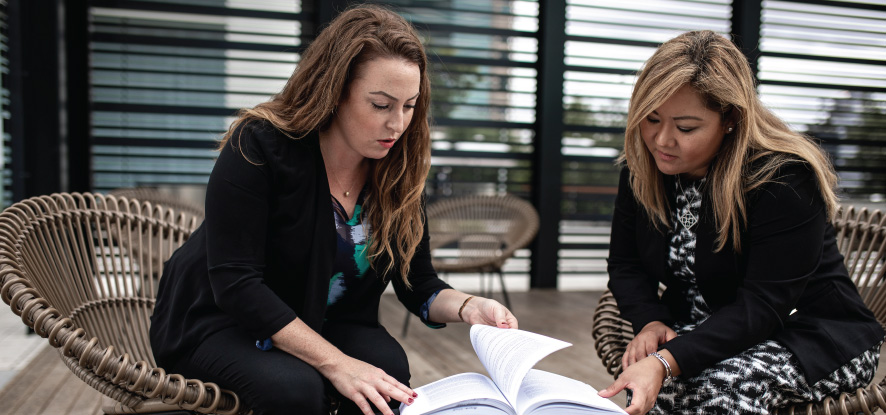 An Accredited Executive Education
Our Executive MBA program is an AACSB accredited, 45-unit curriculum that concentrates on the development of strategic leadership competencies through a collaborative learning environment. This highly-acclaimed EMBA program includes a four-day effective executive residential workshop and an eight-day international residential held at locations of emerging importance in global business.
A major component of our executive MBA curriculum is providing students with the opportunity to apply the knowledge and analytical skills acquired through each of the trimesters to a business problem or opportunity of their choice with the Applied Strategic Research Project (ASRP). We encourage our EMBA candidates to conduct a series of research projects on a single business entity, which provides the opportunity to create an integrated comprehensive analysis, strategy formulation, and strategic implementation plan that addresses the chosen business problem or opportunity. The ASRP culminates with the Strategic Management Capstone Project in which students create a comprehensive strategic plan for their firms, thereby creating value for themselves and their companies.
Applied Strategic Research Project: Incorporating Your Company in our EMBA Curriculum
The Applied Strategic Research Project is an integral part of the EMBA curriculum. In the first trimester, students select one business — often their own company — as a "live case" study. Throughout each trimester, the student will assume the lead role for the organization and perform the following:
Assess findings from the internal and external perspective.

Develop a clear vision and list of strategic and financial goals.

Craft a strategy to achieve these goals.

Integrate an implementation plan ensuring the success of the intended strategy.
In the last trimester, Executive MBA students deliver a final written capstone encompassing the knowledge gained from our EMBA curriculum, applied to their project company. This approach allows students to bring the concepts and skills they learn in class to the workplace the very next day, and culminates with a comprehensive strategic plan they can implement.