Student Ambassadors
Want to connect with a current Graziadio student? Our dedicated Graziadio Student Ambassadors are excited to share their experiences and help you explore our collaborative community and values-based culture first-hand. Whether you want to know more about life on campus or simply have unanswered questions, we have an ambassador to represent nearly every degree program. So feel free to contact us, we look forward to hearing from you!


Are you interested in becoming a GSA? Please fill out this application.
---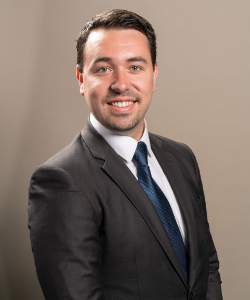 Cameron Ward
Degree: Full Time MBA Program
Graduation date: April 2022
Hometown: San Diego, CA
Graziadio experience: "My Graziadio experience has been one of a kind. Since enrolling in the MBA program at Pepperdine I've had the opportunity to be challenged, engage in personal development, and learn from experienced business professionals. This experience has allowed me to step out of my comfort zone and better myself with the skills and knowledge that I will use in my next position after I graduate. I'm #PepperdineProud of other students and professors I've met, what I've been taught, and how I will positively impact the world."
---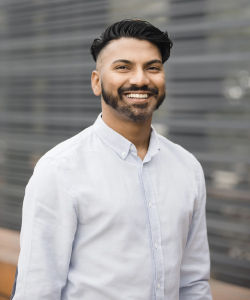 Rishi Simbudyal
Degree: Bachelor of Science in Management, MBAJ rising
Graduation date: August 2022
Hometown: Born in Guyana | Raised in New York City
Graziadio experience: "The decision to join Pepperdine Graziadio started with a phone call answered by a live person instead of an automated system. Since then, the interactions with faculty, peers, networking events, mentors, and alumni, I can confidently say my experience has been nothing short of extraordinary. The hands-on and individualized learning approach throughout Graziadio Business School has contributed significantly to my personal and professional growth!"
---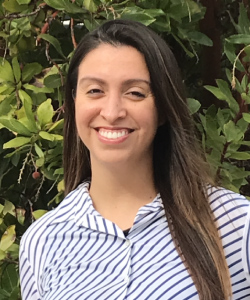 Ashley Villatoro
Degree: Bachelor of Science in Management
Graduation date: April 2023
Hometown: Los Angeles, CA
Graziadio experience: "There are no words to describe how pleased and blessed I am to be a part of the Graziadio Business program. Every moment has been filled with the anticipation I felt before starting at this institution. I'm excited to see what the future holds and what surprises await me."
---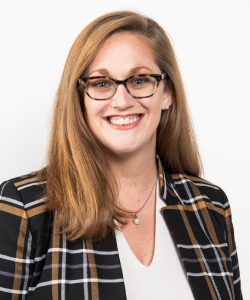 Kelly Javier
Degree: BSM '19 and MBAJ General Management, '21
Graduation date: April 2022
Hometown: Irvine, CA
Graziadio experience: "A Pepperdine education extends beyond the classroom and degree completion. This allows Pepperdine to truly create best for world leaders through every touchpoint. As an alumni associate, I am able to continue my education and broaden my connections through online and in-person events. As an MBA student, my professors reach through our virtual classrooms to create a deep understanding of the subject matter in a collaborative way. Allowing me to better stand out in any global business environment. I am always happy to help any prospective students or alumni. "
---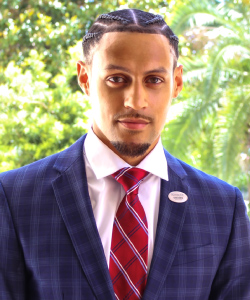 Rory Lassalle
Degree: Fully Employed (Part-Time) MBA with a concentration in Leadership and Managing Organizational Change
Graduation date: Spring 2022
Hometown: Dayton, OH
Graziadio experience: "My experience here has been a personal and professional journey that has created an immediate effect of reciprocity. Pepperdine Graziadio's FEMBA program has created an opportunity for me to develop and then apply what I have learned back to my full-time career. Every course has provided tangible lessons that will challenge your comfortability as a leader and reward you with a renewed vision of a future in business. The curriculum is elevating, the professors are professional, and the relationships are personal."
---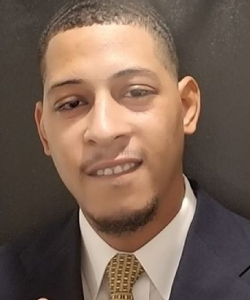 Sean Anthony Singleton
Degree: Bachelor of Science in Management
Graduation date: December 2021
Hometown: Chicago, IL
Graziadio experience: "My experience at Pepperdine has been unbelievably rewarding and fulfilling. Yes, it's challenging and competitive, but I quickly realized how manageable the course material was. I was able to balance work, Pepperdine, and still have a social life."
---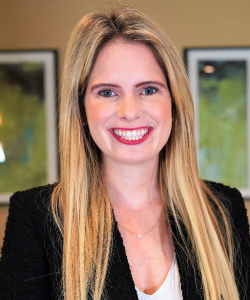 Kimberly Wilson
Degree: Full-Time MBA
Graduation Date: April 2022
Hometown: Calabasas, California
Graziadio experience: "When I think of Pepperdine, I think of an accessible, tight-knit community. With Pepperdine's intimate class sizes, you have the opportunity to build meaningful relationships and to get personalized attention. Since the day I announced I'd be pursuing an MBA at Pepperdine, I've felt at home. What I love most about the Graziadio community is that its members are there to offer support before you even know to ask for it. Additionally, I love that Pepperdine is committed to providing an impressionable experience both inside and outside of the classroom. I am grateful that on any given week, Pepperdine offers me the opportunity to participate in case competitions, attend company informational sessions, engage in lunch chats with alumni, or hear prominent executives speak. If you're interested in learning more about the Graziadio experience, please don't hesitate to get in touch!"
---
Go the Extra Mile: Become a Student Ambassador
Being a student ambassador is a deeply rewarding opportunity both on a personal level and also in terms of your career prospects after leaving Pepperdine. As a student ambassador, you have the opportunity to get involved with many different types of work allowing you to develop skills you already have as well as gain new ones. If you're interesting in becoming an ambassador, please contact us to learn more.