Student Ambassadors
Want to connect with a current Graziadio student? Our dedicated Graziadio Student Ambassadors are excited to share their experiences and help you explore our collaborative community and values-based culture first-hand. Whether you want to know more about life on campus or simply have unanswered questions, we have an ambassador to represent nearly every degree program. So feel free to contact us, we look forward to hearing from you!


Are you interested in becoming a GSA? Please fill out this application.
---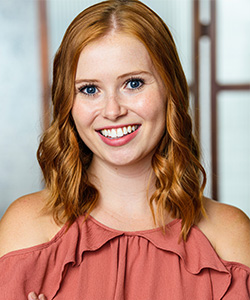 Mary Anne Buckley
Degree: Fully Employed MBA
Graduation date: August 2024
Hometown: Waterville, OH
Graziadio experience: "What sets Pepperdine apart from the rest? My answer is simple: the people. From the admissions process and advising, to the faculty and student body, the support that I have received from each individual with whom I have come to know is unlike anything I've experienced in the business world. Pepperdine Graziadio has the unique mission of strengthening students for a life of purpose, service, and leadership and from my time here, I truly believe that this is what the community embodies. I feel proud to represent a school that encourages me to never doubt my values and through which has afforded me a community of supportive friends and mentors."
---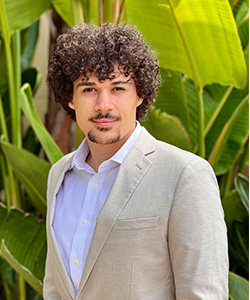 Matt Burkhart
Degree: Fully Employed (Part-Time) MBA
Graduation date: December 2023
Hometown: New Haven, CT
Graziadio experience: "Pepperdine immaculately balances a prestigious history with an embrace of progressive innovation. In our evolving world, I was drawn to Pepperdine through their diverse academic offerings and program flexibility. Throughout my MBA journey, the curriculum has been challenging but accessible, and I've met a variety of talented peers along the way. I feel fortunate and blessed to have found an MBA program that aligns with my values, passions, and goals."
---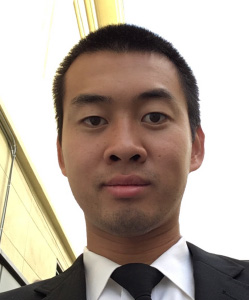 Raymond Cho
Degree: MBA
Graduation date: December 2023
Hometown: Los Angeles, CA
Graziadio experience: "I really enjoy my experience here at Pepperdine, not just as the student, but the experience for leisure as well. This university is really worth going to because of the views of the landscape, the campus itself, and it's nearby the beach. Some of my favorite spots I've seen so far is the walk from Firestone Fieldhouse to Seaver College, which feels like I was going to a park and hiking, but also seeing the infrastructure of the campus as well. During the excursion, you can see a dark cloud casted on a shining light during the night. As a student in the MSGB program, Pepperdine challenges me to best version of myself. I became a changed person taking the classes at the Graziadio School of Business. It takes a lot of sacrifice, diligence, shift in mindset, and giving it your all to succeed here in Pepperdine. But if you really want to develop yourself and grow in your field to be the best that you can be, this is the place to be."
---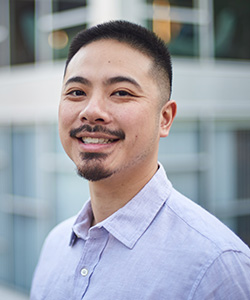 Malcolm Coronel
Degree: BSM
Graduation date: December 2023
Hometown: Los Angeles, CA
Graziadio experience: "The Graziadio Business program has provided me with an enriching opportunity to learn from a teaching staff that are experts in both business theory and application. My fellow cohorts are integrity driven, globally conscious, and highly motivated. Through my experience at Pepperdine, I've gained unparalleled insight into entrepreneurship and developed the necessary leadership and career skills to thrive in the business world."
---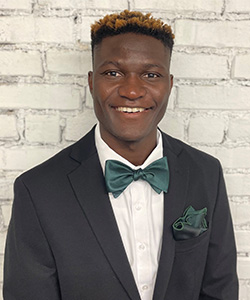 Able Kusaloka
Degree: Full-Time MSGB Program
Graduation date: December 2023
Hometown: Born and raised in Zambia, Africa | Resides in Texas
Graziadio experience: "I believe that a life of meaningful work comes when you are a force of good in society. Pepperdine Graziadio Business School has set in stone a platform that's coaching me to be a force of good in society and the business world. The Graziadio Business School is not perfect, but if you embrace challenges, are eager to learn beyond what you know, and have a zeal for networking; it is the most complete program you can be involved in."
---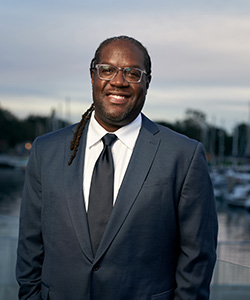 Antonio Gaskin
Degree: BSM '21 and EMBA '23
Graduation date: August 2023
Hometown: Long Beach, CA
Graziadio experience: "My experience at Pepperdine has been life-changing, which all started with a conversation with a Recruitment Advisor. As a graduate of the BSM program and now the EMBA program, I've been fortunate to be a part of two different cohorts that have opened the door to endless networking opportunities. The classroom atmosphere allows for different points of view to be heard, challenged, and cultivated."
---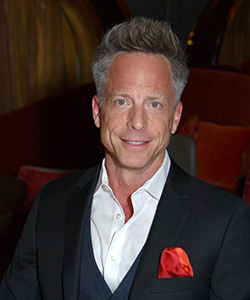 Fred Heim
Degree: BSM
Graduation Date: December 2023
Hometown: Los Angeles, CA
Graziadio experience: "As a Navy vet and ex-Nike alumni with 20+ years of career experience, I was looking for a school that would enhance my existing business acumen and leadership skill sets while preparing me for an MBA program. I love the curriculum at Graziadio partly because the program offers current, applicable content and an entrepreneurial certificate that matches my leadership ambitions. I'm also a huge volleyball fan and avid player, so being a Wave lifts me up so I can cheer a little louder!"
---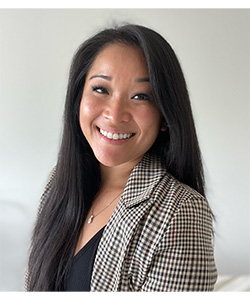 Kaity Iwashita
Degree: Full-Time MBA
Graduation Date: April 2023
Hometown: Atherton, CA
Graziadio experience: "Graziadio Experience: What brought me to Pepperdine was the small, intimate class sizes, which present the opportunity to make meaningful relationships with professors, faculty, and classmates. Through these relationships, I've been able to not only grow my network, but be invited to participate in case competitions, partake in various E2B projects, and be introduced to various opportunities in the industries I've expressed interest in. Professors and faculty are able to get to know their students on a personal level, giving them an opportunity to help their students connect with professionals both inside and out of the Pepperdine community. The Pepperdine community itself is filled with professionals (faculty, alumni, and students) who are always more than willing to go out of their way to help individuals find their path. The number one thing I've learned during my time at Pepperdine, is that your MBA experience is truly what you make of it. So if you have any questions or are at all interested in learning more, please don't hesitate to reach out!"
---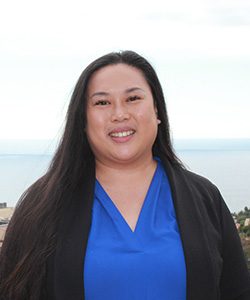 Reyn Madrigal
Degree: Bachelor of Science in Management, Fully Employed MBA
Graduation Date: August 2024
Hometown: West Covina, CA
Graziadio experience: "Ever since day one, when I met my recruiter at a college fair, everything has been more than I could expect! The faculty, peers, alumni, classes, and the many networking events have just been filled with great experiences and connections. The growth I had during the BSM program just encouraged me to continue my education with Pepperdine by starting the FEMBA program."
---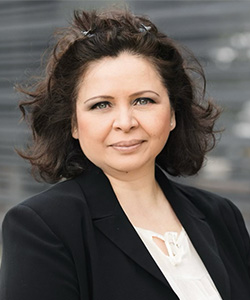 Lupe Mendoza
Degree: MBAJ, Leadership and Managing Organizational Change
Graduation Date: April 2024
Hometown: Born in Mexico but raised in Los Angeles, CA
Graziadio experience: "My experience at Pepperdine has been life-changing. I returned to school after twenty-six years, received my bachelor's degree in August 2022, and am now pursuing an MBA. I am proof that pursuing an education is never too late. When I first decided to return to school, I just had one goal in mind: to get my bachelor's degree. However, now that I've thoroughly immersed myself in school, I want to advance my education to the next level. I would have never considered applying for a master's degree in a million years, yet here I am, ready to embark on a new adventure. The workload has been challenging yet manageable and rewarding. The professors are excellent, but what matters most are the lifetime friendships you will make along the way."
---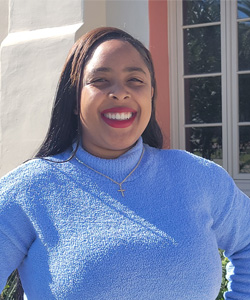 Brianna Pinkerton
Degree: BSM 2019, Fully Employed (Part-Time) MBA
Graduation Date: August 2024
Hometown: Born in Omaha, NE. Raised in Long Beach, CA
Graziadio experience: "I remember my mother and visiting the Malibu campus while we were scouting potential colleges during my junior year of high school back in 2006. Eleven years later, I was accepted into the BSM program in 2017 as a transfer student. Pepperdine has always been my top choice of schools and I am very pleased to continue as a graduate student to further my career in business management as well as reach out to students who are on a similar path like I am. Attending PGBS has allowed me to step outside of my comfort zone and venture out into different areas of serving the student population and my community."
---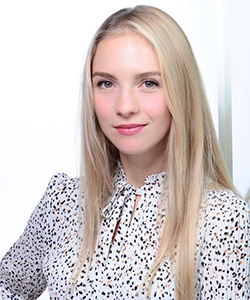 Magdalena Steinmann
Degree: Full Time Master Science in Real Estate
Graduation date: August 2023
Hometown: Berlin, Germany
Graziadio experience: "I couldn't wish for a better experience at Graziadio Business School - We're a group of 13 people, in the Master of Real Estate, which feels like a family. The learning experience in our intimate class size is great! Our Professors are very dedicated to best prepare us for the job market and give us practical and applicable knowledge in our industry. As an international student I feel well taken care of in the Pepperdine community and my cohort is very supportive!"
Go the Extra Mile: Become a Student Ambassador
Being a student ambassador is a deeply rewarding opportunity on a personal level. The experience can enhance your career prospects and contribute to the development of your skills. Our student ambassadors become involved with many different types of work, so no two ambassadorships are quite the same. If you're interested in becoming a student ambassador, please contact us to learn more.