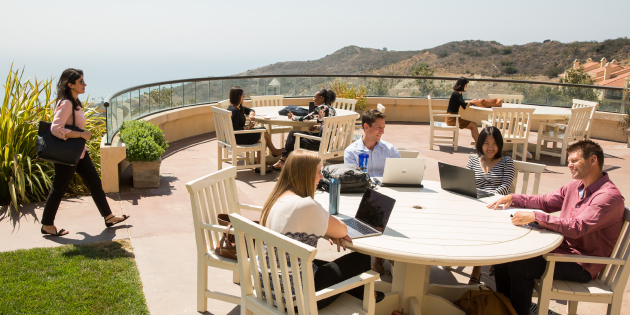 About Graziadio Business School
The Graziadio Business School at Pepperdine University is part of an academic tradition that shapes values-centered leaders. We believe the most successful careers in business incorporate personal integrity, compassion, and broad thinking.
Our entrepreneurial spirit is guided by the original vision of University founder George Pepperdine, and business school benefactor and entrepreneur George L. Graziadio, Jr.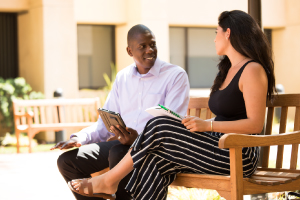 Our community includes highly-accessible faculty, dedicated administrators, and a robust network of students and alumni, all of whom reflect our collaborative approach to learning.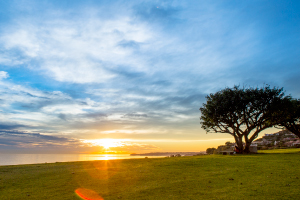 ASPIRE 2025 honors the Pepperdine Graziadio Business School heritage of developing values-centered leaders and advancing responsible business practice. Our strategic vision sets out a strong path to follow into the next seven years and beyond.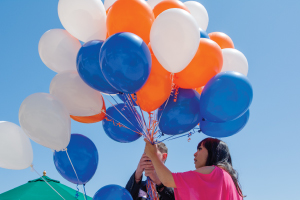 Learn more about this landmark year of reflection and ideation about how we can prepare our school and students for the future.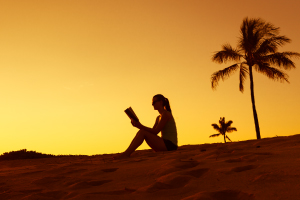 Across every Graziadio Business School campus, we explore the intersection of spirituality and leadership surrounded by a community committed to purpose and service.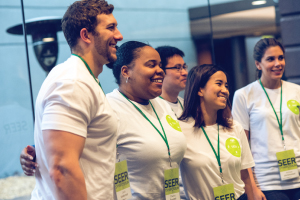 We've been committed to corporate social responsibility for more than 40 years through our curriculum, our student activities, and our research initiatives.