Real Estate at Graziadio
The real estate market continues to grow exponentially due to increased competition, institutional investment, and technological shifts. Accordingly, the Real Estate program at Graziadio, is carefully designed to meet industry needs and produce tomorrow's leading commercial real estate investment and finance analysts who exhibit strong leadership, negotiation, and technical skills to succeed in the marketplace. Within this concentration, students acquire in-depth knowledge of industry segments such as real estate investment, development, and asset management. Of particular value, a concentration in Real Estate allows students to waive the two-year work experience requirement if they commit to taking the California Department of Real Estate broker's license exam.
The Graziadio Difference
Our program differs from others by emphasizing real estate as an asset class in the financial market. Our unique, practice-oriented program gives our candidates a strong technical foundation of finance and economics, and real estate industry-specific knowledge such as real estate finance and development, real estate law, and commercial leasing.
Our Faculty
The Real Estate faculty at Graziadio are among the top industry thought leaders and practitioners in the business - contributing innovative research and shaping the next generation of industry professionals.
Learn more about our Real Estate faculty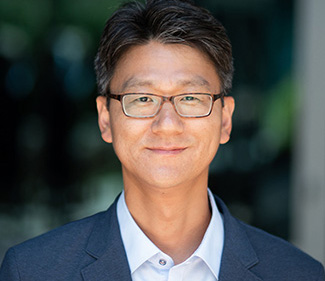 In the next decade, global financial trends will dramatically reshape real estate markets, disrupt historical business models, and create great challenges for growth. To successfully navigate these shifting economic environments, real estate professionals need to equip themselves with sharper analytical and practical skills."
Dr. Dongshin Kim
MS in Real Estate Program Chair
From Our Blog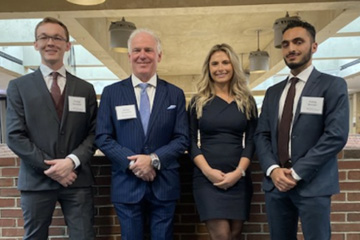 Pepperdine Graziadio Business School placed first at the 2022 Colvin Case Study Challenge, hosted at the University of Maryland, College Park. The team — composed of MBA students Christian Deindoerfer, Andrew Mossighi, and Brianna Piacitelli and coached by Graziadio adjunct faculty member Dr. Michael Cusumano — finished ahead of fellow finalists New York University, Clemson University, and Baruch College.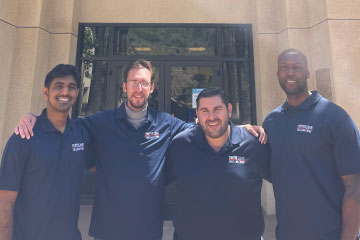 Equipped with the knowledge to address real-estate challenges in the marketplace, Toren and his team achieved more than developing sustainable solutions, but the ability to work together.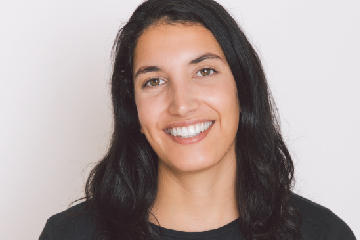 For Yassi Youdai, the building blocks of success came through her internship experience—later budding into a full-time career.
Video