Graziadio Hallmarks: Global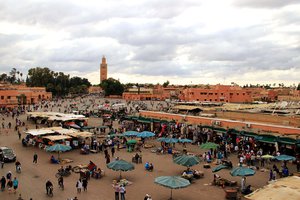 The Future is Global
The Graziadio Business School gives students the global business savvy to successfully compete in an increasingly international marketplace. A global perspective is interwoven into various areas of our curriculum and students are given a solid understanding of how to conduct business in an international context.
Study Abroad for First-Hand Experience
As a student, you will have many opportunities to travel abroad and experience international business first-hand. Every student has the option to study abroad for at least one week at one of our prestigious partner universities in Europe, Asia, South America, or Africa. Some students have the opportunity to spend a full trimester abroad.
Opportunities Abroad for MBA Students
Full-time MBA and Part-Time MBA students have the option to participate in two- to four- week summer schools and one-trimester student exchange programs at one of more than 40 international partner business schools.
Opportunities Abroad for Executive Programs
Executive MBA and Presidents and Key Executives MBA students spend a week abroad as part of their curriculum. And students in the MS in Organization Development program spend more than 30% of class time in international locations.
Global Degree Options
Pepperdine offers a variety of degree or curriculum options for students who want to focus their studies even further on international business.
For more information on global opportunities at the Graziadio Business School, visit Global Programs.