Alumni Successes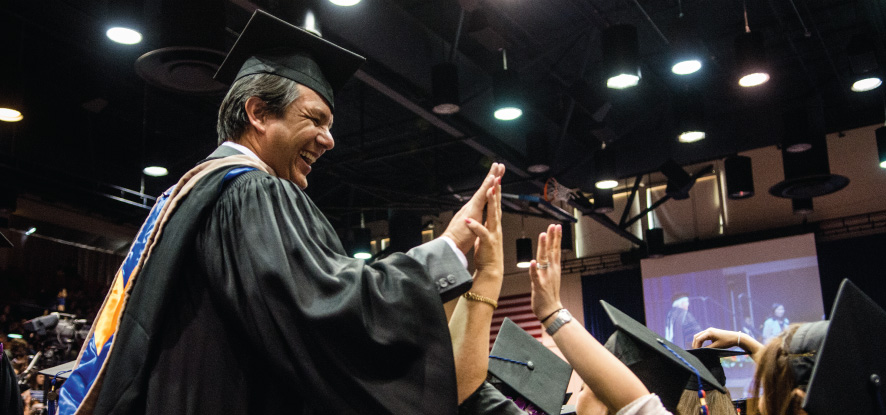 Graziadio Alumni Relations
Graziadio is proud to recognize our outstanding alumni that constantly advance businesses and make a difference in the community.
Did you get a promotion? Start a business? Get a new job? Publish a book? Share your class note with us!
Read how our alumni are making a mark at Pepperdine Graziadio and within their communities, excelling both personally and professionally.
Distinguished leaders and luminaries who have achieved preeminence in business. Presented during commencement.
Honoring some of the finest members of the Graziadio community who exemplify integrity, stewardship, courage, and compassion.