Information for International Students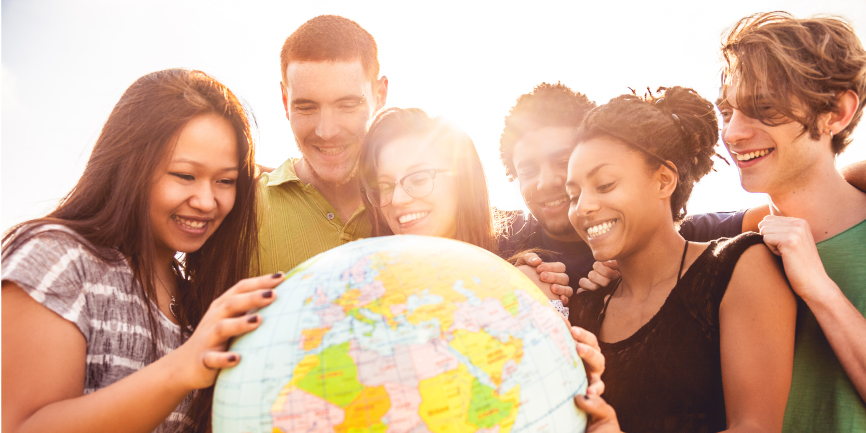 Pepperdine University has a robust international student population from over 70 countries. At the Graziadio Business School, we welcome international students to apply to our full-time and part-time programs.
International Applicants
International candidates for admission must:
Submit application requirements based on program of interest and by the deadline date
Submit translated and evaluated transcripts from World Education Services, International Education Research Foundation, Educational Credential Evaluators (ECE), SpanTran, or a NACESapproved evaluation service.



Translated transcripts must be in English, show course-by-course and degree equivalency***, include a cumulative grade point average (GPA) on a 4.0 scale (A = 4.0) and verify accreditation.

Submit one of the following to fulfill the English language proficiency requirement:
Academic transcript from an accredited U.S. college/university, reflecting a grade of "C" or better in a college-level English Composition course. ESL and remedial English courses are not accepted.
Test scores taken within the past two years from one of the agencies below:
Test of English as a Foreign Language (TOEFL) School Code: 7485
TOEFL iBT is the only TOEFL test accepted. TOEFL Essentials in not accepted. In most regions, the Educational Testing Service (ETS) is offering an at home testing option for the TOEFL iBT.
Pearson Test of English (PTE)
Exception: Applicants who earned an undergraduate and/or graduate degree from an accredited college/university in the US or earned a degree from a foreign college/university whereby the coursework was taught in English.
***Degrees that are evaluated by an NACES-approved agency to be equivalent to at least 3 years of U.S. undergraduate education would be considered sufficient to meet the educational prerequisite for admission eligibility to PGBS graduate programs.
Important Note:
The World Education Services is currently processing e-documents from China (via CHESSIC), the UK (via Digitary and Gradintel), Australia (via My eQuals) and some Indian universities (via Docswallet). Country-specific document requirements are available on their website.
---
Admitted International Students
| Important Deadlines for International Students | Fall | Spring | Summer |
| --- | --- | --- | --- |
| The final deadline to submit a completed International Student Data (ISD) form or submit proof of an eligible alternate visa. | July 15 | November 15 | April 1 |
How to Obtain the F-1 Student Visa
After international students have been officially admitted to the University, they will be referred to the Office of International Student Services (OISS) website in order to request their Form I-20, the document needed in order to apply for the nonimmigrant F-1 student visa.
Although F-1 students can be admitted to a part-time program, they must maintain full-time enrollment to comply with F-1 visa requirements. For undergraduate students in the bachelor of science in management (BSM) program, full-time enrollment is defined as 12 units per trimester. For graduate students, full-time enrollment is defined as 8 units per trimester. International students admitted to the online program should consult the OISS regarding immigration issues.
Students who intend to maintain a nonimmigrant visa other that the F-1 visa during their enrollment, and whose visa allows them to engage in study that is incidental to their purpose of visit to the U.S., will select from a list of visa types on the Pepperdine application and will upload the documentation authorizing study.
Please note that visitors to the United States in B-1, B-2, WT or WB visitor visa status are not allowed to audit or enroll in classes at Pepperdine.