Business School Admission
Graziadio School Programs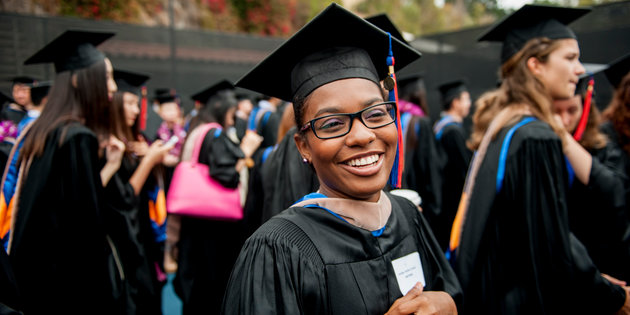 At the Graziadio Business School, we're dedicated to assembling a group of individuals who will collaborate and contribute to our small classroom environments. Our Office of Admissions is available to answer any questions you might have about the degree program that best matches your goals, interests, and prior work experience.
Each program at the Graziadio School has unique application requirements and deadlines.
If you are a non-U.S. resident, please explore our application requirements for international students.
MBA Programs Admission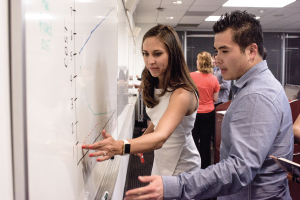 For those ready to advance a career in management, our MBA programs for both full- and part-time students take into account prior work and leadership experience in addition to your academic background.
GMAT/GRE waivers may be granted to candidates who meet the qualifying undergraduate criteria.
Part-Time MBA Programs
Part-Time MBA
Our fully employed MBA (FEMBA) offers flexible, accelerated, and online options, as well as specific areas of concentration tailored to meet individual goals and interests. Admission to this program takes prior work experience and undergraduate GPA into account.
Full-Time MBA Programs
Full-Time MBA
Pepperdine's Full-Time MBA is offered at our Malibu campus location and can be completed in 12, 15, or 20 months. Depending upon the duration selected, prior work experience, GMAT/GRE scores, and undergraduate GPA may be taken into account.
---
International MBA
Our International MBA (IMBA) is a full-time MBA program with opportunities to study and gain experience abroad. GMAT/GRE scores and undergraduate GPA are taken into account during this program's admissions process.
---
Joint Juris Doctor/MBA
Pepperdine's full-time JD/MBA program requires separate admission to the Graziadio School and Pepperdine's School of Law.
---
Joint MBA/Master of Public Policy
Pepperdine's full-time MBA/MPP program requires separate admission to the Graziadio School and Pepperdine's School of Public Policy.
Executive MBA Programs
Executive MBA
Pepperdine's part-time Executive MBA (EMBA) program delivers a full MBA experience in a 19-month format for seasoned business professionals. Admission to this program requires significant work experience.
---
Presidents and Key Executives MBA
Our part-time Presidents and Key Executives (PKE) is the only program of its kind designed specifically for high-level business professionals and senior executives. Admission requires significant work experience.
Master of Science Programs Admission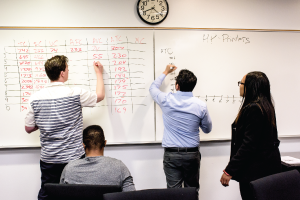 In addition to your undergraduate achievements, the admissions process for our Master of Science programs takes into account the type of career you envision and the area of focus that will make the most of your time and investment.
Prior work experience is not required.
Full-Time Master of Science Programs
MS in Applied Analytics
Based in Malibu, the one-year MS in Applied Analytics prepares you for a wide range of analytical roles within the Big Data economy. Build your expertise in topics as diverse as predictive analytics, risk management, financial modeling, or information technology.
---
MS in Applied Finance
Our Master of Science in Applied Finance is a full-time graduate program with practical education that can be applied immediately to your career. Students can begin their studies in the Fall or Spring semester.
---
MS in Global Business
For those interested in a career in international business, Pepperdine's Master of Science in Global Business gives graduates an edge in a rapidly expanding marketplace. Students can begin this program in the Fall or Spring semester.
---
MS in Human Resources
Our 12-month MS in Human Resources is offered at the Malibu Drescher Graduate Campus. This program provides a graduate academic learning experience designed to advance students toward professional careers in Human Resource Management.
---
MS in Real Estate
Designed for individuals from almost any background who want to learn the ins and outs of real estate investment and financial analysis, the Pepperdine MS in Real Estate takes your education far beyond the field of real estate development.
Part-Time Master of Science Programs
MS in Human Resources
This 19-month program is offered at our West Los Angeles Graduate Campus. The program combines theoretical foundations of human behavior with the key technical aspects of human talent management deployment.
---
MS in Management and Leadership
Our 15-month, part-time MSML program helps students grow as leaders and become more effective in building alliances and motivating teams. Three to five years of organization experience is desired. Test scores may or may not apply, depending upon the applicant.
---
MS in Organization Development
The Pepperdine MSOD program guides experienced professionals ready to master the art and science of managing strategic change. A minimum of three years work experience is required, with five years recommended.
Undergraduate Programs Admission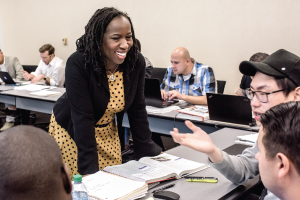 Undergraduate admission requirements vary depending upon the type of bachelor degree and schedule that works for you. Our part-time BSM program is a bachelor's completion program offered through the Graziadio Business School. Full-time bachelor degrees in international business and business administration are offered through Seaver College of Letters, Arts, and Sciences. 
Bachelor of Science Program
BS in Management (BSM)
Our Bachelor of Science in Management is a part-time undergraduate degree completion program for working professionals that can be completed on-campus or online. Students with prior work experience are sought to develop their management skills and transfer students are welcome.
Joint Bachelor's and MBA Programs
Joint BSM/MBA Program (MBAJ)
The MBAJ is an accelerated part-time program for earning a BS and an MBA. It is exclusively for current students and graduates of Pepperdine's BSM program who have earned a 3.4 grade point average or higher and have met the necessary course requirements.
Admission Information and Requirements
---
5-Year BS/MBA
Seaver College business majors can earn their BS and MBA or International MBA degrees in just five years in this full-time joint degree program.