Career and Professional Development
The Career and Professional Development Department is committed to the growth and achievement of our graduates. It provides hands-on guidance, career-building tools, and access to an extensive network of students, alumni, and employers around the globe.
Our emphasis is on the four pillars of success - Passion, Preparation, Performance, and Purpose. We facilitate paths to greater self-efficacy, personal achievement, and long-term career fulfillment. With a comprehensive approach to professional development, our students strive to make a difference, positively impacting the greater good.
Career and Professional Development
24255 Pacific Coast Highway
Drescher Graduate Campus
Malibu, CA 90263
---
Career Development Opportunities
Our Career and Professional Development Team provides a robust calendar of events that reflects our commitment to values-centered leadership and an entrepreneurial spirit. Our key events include Career Development Workshops, Case Competitions, Company Information Sessions, Executive Speaker Series, On-Campus Interviews, and Site Visits, among many others.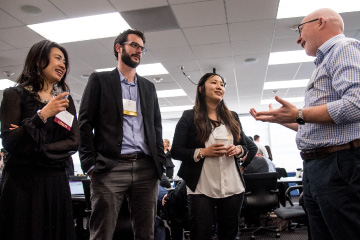 Career Development Workshops
Career Development Workshops offer an array of discussion topics to enhance professional growth. We leverage the resources available to Graziadio students and alumni to achieve short- and long-term career goals. These interactive events offer career exploration as well as planning and preparation to set our future leaders up for success.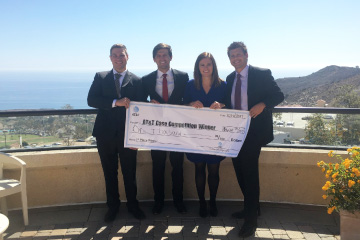 Case Competitions
Case Competitions are designed to improve problem-solving skills by developing solutions for complex business challenges. These team-based presentations are a terrific way for students to apply the knowledge they attained during their program to real-world scenarios. This opportunity will enrich students' resumes and enhance their professional network.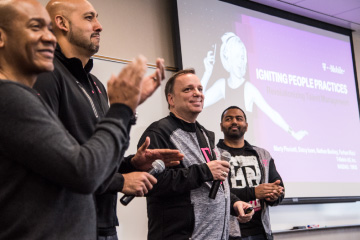 Company Information Sessions
Company Information Sessions offer students the opportunity to learn from corporate representatives about their culture, mission, career opportunities, and interview processes. These sessions will give Graziadio students invaluable career advice from experienced professionals and are a great way for students to expand their network with industry insiders.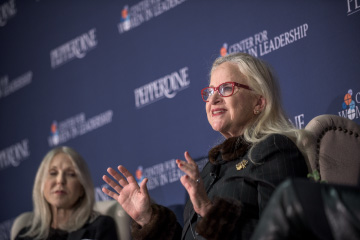 Executive Speaker Series
PGBS Executive Speaker Series brings business leaders to campus every year to connect with our students and alumni. This series creates an opportunity for attendees to have candid discussions with business leaders who are using their resources, influence, creativity, and passion to make an impact on important business, economic, and technological challenges.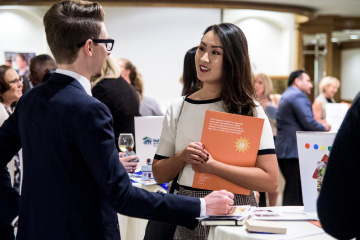 On-campus Interviews
PGBS brings top employers from across the country to conduct interviews with Pepperdine students and recent alumni for career and internship positions. Employers range from various industries including financial services, government, nonprofit, and technology. Students from all Graziadio degree programs can find opportunities of interest and are highly encouraged to participate.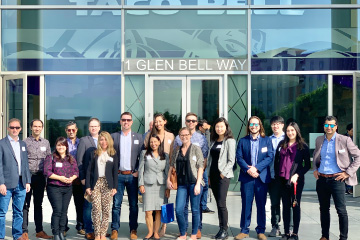 Site Visits
Employer Site Visits help Graziadio students enhance their career and professional development. Attendees can explore various work environments, learn about career paths, make connections, and expand their professional network. A typical visit consists of an employer presentation and information session, panel discussion, company tour, Q&A, and a professional networking opportunity.
---
From Pepperdine's MBA Program to a Podcast Together
We recently caught up with two of our own alumni, Jessica Jensen and Tuck Ross, to talk more about their decision to pursue an MBA, what led them to Pepperdine, what they've enjoyed about serving as an alumni ambassador and their advice for prospective students pursuing an MBA. We also learned about the podcast they started together after the program, The Social Currency, and how they stay current on all things marketing.
Want career advice from someone who has been there? Take a look as they speak candidly about their personal lives after graduation and how they've cultivated successful careers.
---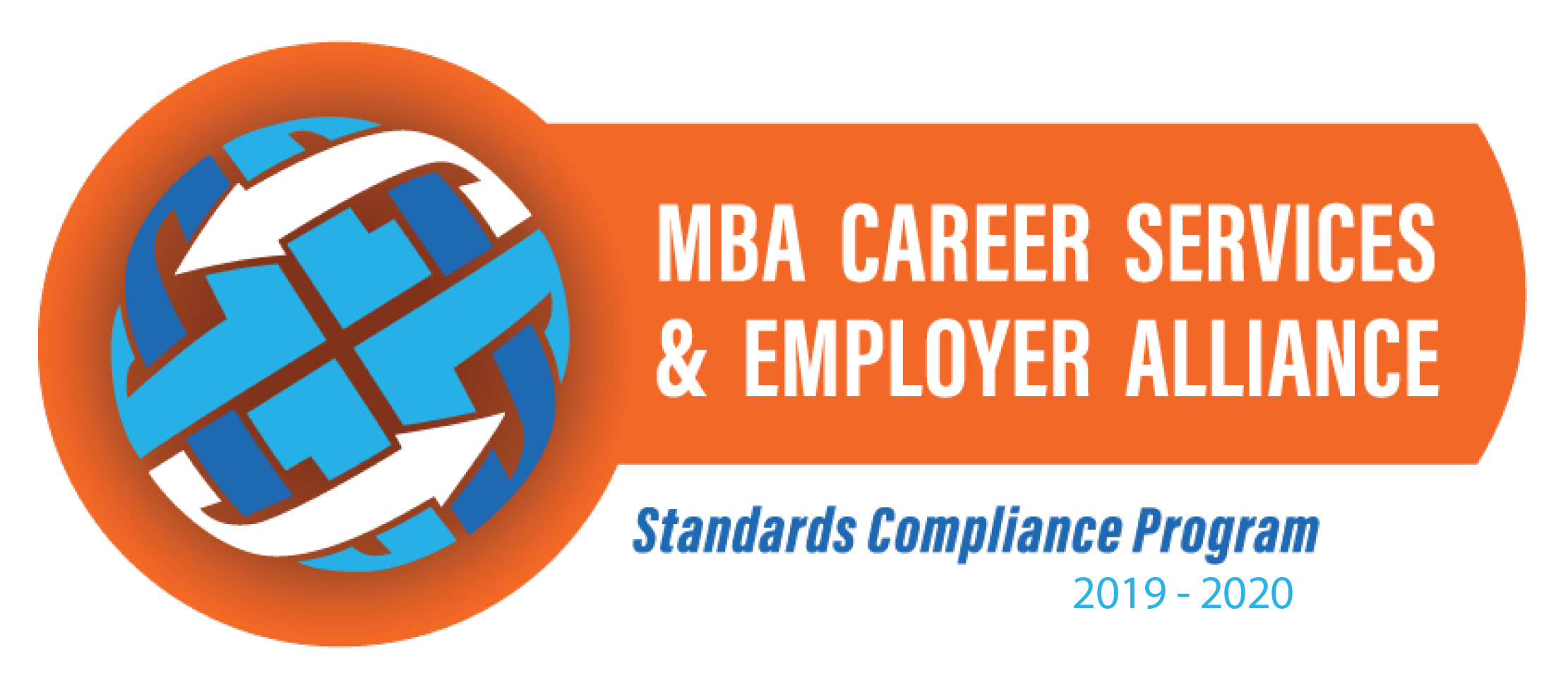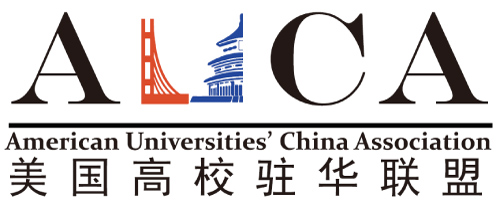 AUCA Best China Career Services Award