Clubs and Organizations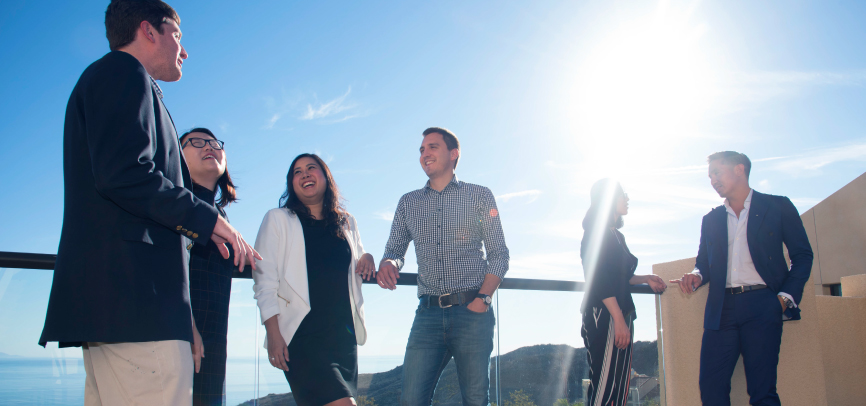 Our student body is actively involved in a number of clubs and activities outside the classroom. This involvement enhances the overall learning experience and encourages the collaborative spirit fostered at the Graziadio School.
For more information about student club involvement and leadership opportunities, please email Student Engagement and Success at pgbs.ses@pepperdine.edu.
Student Clubs
MBA Arts Club
Graziadio Christian Business Society
Graziadio Women's Business Association
Asian Business Club
Pepperdine Real Estate Association
Net Impact
PepperMasters
Entertainment, Media, and Sports Society
Marketing Club
Graziadio Veteran's Club
Finance Club
Outdoor Club
Student Organizations
Student Life Council
Career Advisory Board
Graziadio Student Ambassadors
Emerging Leaders