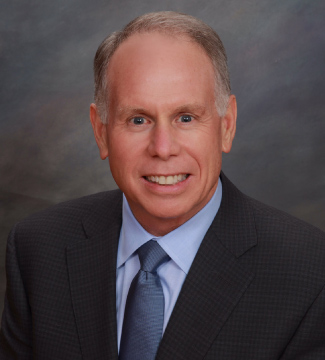 Brian McGilvray, JD
Practitioner of Business Law
Interim Department Chair of Economics
Law and Marketing
Graziadio Business School
Biography
Brian McGilvray currently teaches courses in leadership and ethics, business law, employment law, and human resources management at Pepperdine University's Graziadio Business School. McGilvray previously taught at California State University, Northridge, and has guest lectured on ethics and family business issues at UCLA's Anderson Graduate School of Management. In addition, he was awarded a Teaching Assistant Fellowship while attending Pepperdine University's School of Law. McGilvray currently serves as the Chair of the Master of Science in Business Program in the Graziadio Business School.
McGilvray has spent nearly twenty-five years as a practicing attorney, specializing in the areas of business and corporate law, business planning and formation, and employment law. He is very active in the area of emerging growth businesses, providing legal and human resources consulting services to closely-held corporations in a number of diverse industries. His business experience includes executive positions in human resources and operations, as well as the start-up and operation of two businesses of his own. In addition to his business experience, his early career included five years in law enforcement as a deputy with the Ventura County Sheriff's Dept. McGilvray also serves on the board of directors for several Southern California corporations and non-profit organizations.
McGilvray earned his Juris Doctor degree from the Pepperdine University Caruso School of Law, and his MBA degree and Bachelor of Science in Management degree from the Pepperdine University Graziadio Business School.
Education
Pepperdine University School of Law, Juris Doctor
Pepperdine University Graziadio Business School, MBA
Pepperdine University Graziadio Business School, Bachelor of Science in Management
Courses
Business Law
Employment Law
Leadership and Ethics
Fundamentals of American Law and Ethics