West Los Angeles Graduate Campus
Graziadio Campus Locations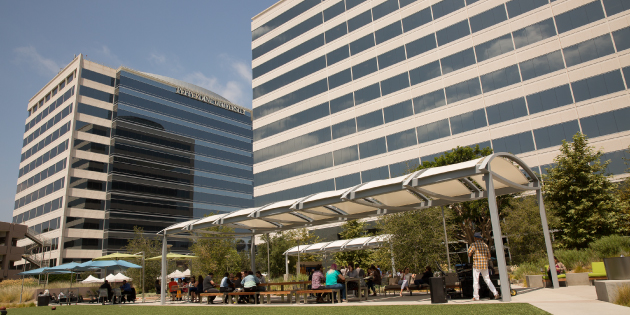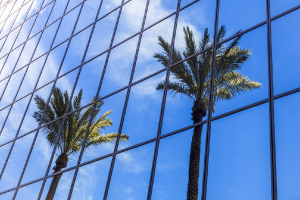 Pepperdine University West L.A.
Howard Hughes Center
6100 Center Drive
Los Angeles, CA 90045
(888) 339-0109 (Prospective Students)
(310) 568-5500 (Current Students)
West Los Angeles is the headquarters for the Pepperdine University Graziadio Business School. For those seeking a convenient location to earn an MBA in Los Angeles, this campus is at the heart of the city's greater metropolitan area, home to thousands of businesses and industry leaders.
The Pepperdine West Los Angeles campus is part of The Howard Hughes Business Center, a 70-­acre, state­-of­-the-­art complex that houses corporations like Universal, Univision, and Sony. This space features a Pepperdine reference facility accessible from the lobby, and executive-style classrooms and administrative offices on upper floors. Adjacent to the structure is The Promenade at Howard Hughes Center, a two­-level outdoor-­indoor mix-­used space that features entertainment, dining, and shopping.
Business School Programs Offered in Los Angeles

Those pursuing a business degree part-time especially benefit from this central location, which is accessible from a number of Los Angeles communities, including the South Bay. Parking is available within the structure.