Diversity and Inclusion at Graziadio
Pepperdine is a Christian University fully committed to diversity, equity, and inclusion. Our faith cherishes the sacred dignity of every human being and celebrates diversity as a true representation of God's love and creative expression. We endeavor to build a diverse community that fully engages the transformative educational process across expressions of human difference.
Therefore, we strive toward academic excellence and a shared sense of belonging with the understanding that a broad range of diverse perspectives enriches the quality of our learning, scholarship, and leadership.
---
Racial and Ethnic Diversity By The Numbers
Faculty and Staff
Last updated: 8/12/2020. All data is Graziadio-specific.
Students
Board
---
Voices for Change
The Pepperdine Graziadio Business School Diversity Council (GDC) serves as a catalyst for advancing these core principles among our professional community and promoting a School-wide climate that honors and affirms the Council's diversity and fosters an inclusive environment for innovation, respect, and equal voices among its members.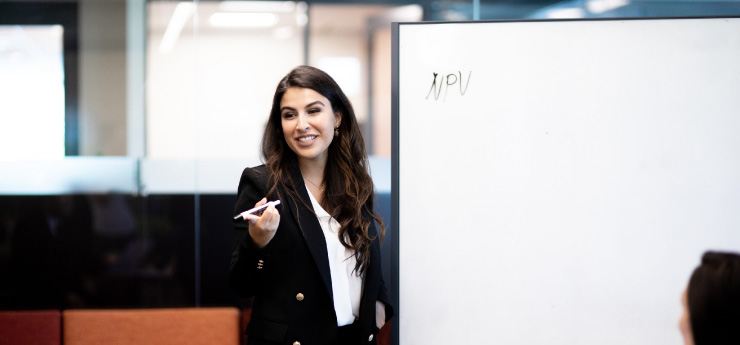 Graziadio Board Diversity Scholarship
At the Summer Meeting of the Graziadio Board, Dean Van Rensburg challenged the Graziadio Board to launch a new scholarship. Led by his own gift, Dean Van Rensburg emphasized to the Board that "diversity wins," and that our school must match Los Angeles in terms of diversity. Board members responded en masse, creating the Graziadio Board Diversity Scholarship, which supports students from underrepresented backgrounds.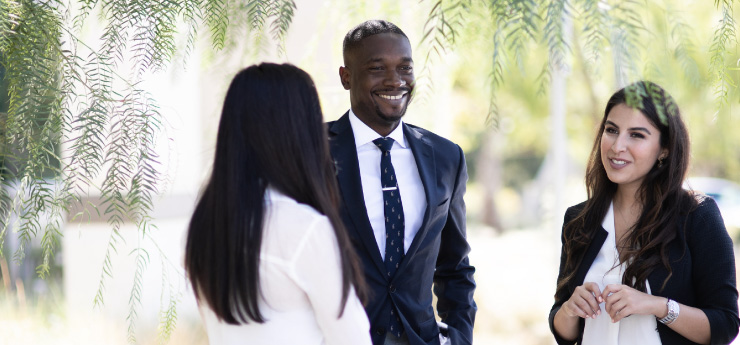 ---
Diversity Initiatives