The Office of Financial Aid
The Financial Aid Office at Pepperdine Graziadio Business School is committed in assisting students to explore and understand all the financial aid options students are eligible for. We extend financial aid through the merit scholarships, need-based grants and student loans to meet the various needs and circumstances of our students.
We are here to answer questions for current and prospective students in person or by phone. Schedule a consultation to learn more about how to finance your education at PGBS.
Summer 2020 Admits: Submit 2019-2020 and 2020-2021 FAFSA
Fall 2020 Admits: Submit 2020-2021 FAFSA


---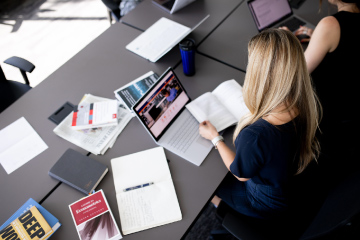 The Office of Financial Aid at the Pepperdine University Graziadio Business School is committed to providing excellent financial aid packages for its students. Learn more about the scholarships, grants, and financing options we offer to students of all income levels.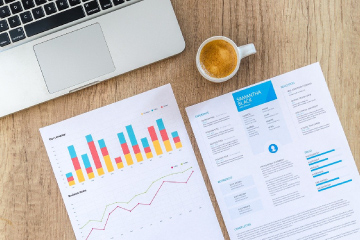 To apply for most financial aid—including federal and state student grants and loans—you'll need to complete the Free Application for Federal Student Aid (FAFSA). Although this financial aid form may seem complex, our financial aid staff are available to help you every step of the way.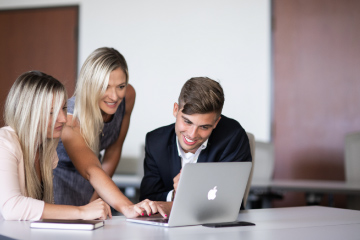 The cost of attendance reflects the amount of money a typical student is projected to need for school-related expenses during the academic year. We want to be transparent about what college costs. So our estimate includes food, accommodation, transport, books and supplies, as well as tuition and fees.
---
Frequently Asked Questions
What types of financial aid am I eligible to receive?
All students will be considered for merit scholarships based on every aspect such as academic achievements, work experience, leadership skills and other factors that can inform us of your strength. You do not need to submit a separate application, awards are given at the time of admittance to the program. Students are encouraged to submit FAFSA to be considered for federal loans. Students who are interested in BSM program should also submit FAFSA to be considered for federal and state grants.
How do I apply for FAFSA?
Visit www.fafsa.gov to apply for financial aid. FSA ID is needed in order to submit FAFSA, visit www.fsaid.ed.gov to create your FSA ID. Pepperdine University's school code is 001264.
What are my costs? What is the difference between the cost of attendance and tuition?
Tuition and fees are the actual charges on your account. COA is an estimated dollar amount of how much you will likely to need in order to attend Pepperdine Graziadio Business School. This number serves as a guide for students who need to borrow extra loans more than the tuition and fees charges, as your total financial aid cannot exceed the COA.
When can I find out about my financial aid eligibility?
All admitted students are considered for merit-based scholarship and are informed of any award upon acceptance. FAFSA takes about 1-2 weeks for processing, so you will be notified within 1-2 weeks after submitting FAFSA or after being accepted to the program, whichever comes first.
Please visit Types of Aid to learn the details about loan programs.
What is my next step in order to apply for loans?
Federal loans: if you have submitted your FAFSA, Financial Aid office will package your loans into your financial aid award. You need to accept your loans via WaveNet if you want to borrow loans. Once you accept, we will send out your record to DOE to check your eligibility for Grad PLUS loan as it requires credit approval. Meanwhile, you can visit studentaid.gov to complete loan requirements:
Subsidized and Unsubsidized Direct Loans: Entrance Counseling and MPN
Grad PLUS: Grad PLUS Counseling and PMPN
Private loans: visit FastChoiceto apply. Make sure you compare terms and conditions for each lender, as you want to choose the best option for you.
Do I have any other payment options other than loans?
Pepperdine Graziadio Business School offers a monthly payment plan option, your term balance can be divided into two or three payments. Please visit Student Accounts to learn more about payment options.
My FAFSA information does not reflect my current financial situation.
For graduate students, change in financial situation does not change federal aid eligibility. Undergraduate students should contact the Financial Aid Office to find out if the student is eligible for additional grants from federal and/or state.
I am an international student. What are my funding options?
International students may be qualified for private loans. MPower and Prodigy are the lenders who offer private loans without a co-signer requirement. Please visit our FastChoice website to learn more about private loan options.
---