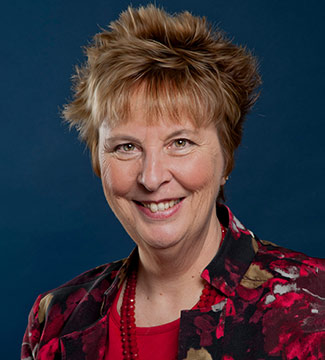 Teresa Tompkins, PhD
Professor of Applied Behavioral Science
Graziadio Business School
Biography
Dr. Tompkins joined the Graziadio Business School at Pepperdine University in 2001. Prior to her arrival at Pepperdine, she was faculty at The University of Redlands for eight years. During her tenure at the University of Redlands, she was nominated twice for best teacher of the year and received an outstanding service award. In addition, she served as department chair for a multi-disciplinary department and chaired several curriculum committees. Dr. Tompkins received her MBA (with an emphasis in Strategy and Marketing) and Ph.D. (with an emphasis in Management and Organizational Behavior) from Claremont Graduate University. She earned her masters and bachelors degrees respectively in Recreation and Leisure Studies for non-for-profit management from CSULB.
In addition to her career in academia, Dr. Tompkins was responsible for the start-up and the subsequent management of two companies in the health care and construction businesses. She has also held a key management position in a Japanese import/export operation and in two not-for-profit organizations. She has been active in several professional organizations, including serving as a member of the board of directors for the Western Academy of Management. She has served as program chair and president of Western Casewriters Association. Dr. Tompkins consults with organizations in the areas of positive transformation and organizational learning. She has written six textbooks and instructors' manuals. Her interests include writing and drawing, and anything to do with nature, including, hiking, biking, and natural science.
Education
Claremont Graduate University, Doctor of Philosophy

Claremont Graduate University, Master of Business Administration

California State University, Master of Science

California State University, Bachelor of the Arts
Dr. Tompkins is the author of six textbooks and teaching manuals, the most recent being International Cases in Management and Organizational Behavior. Her co- authored article, "Using Conflict to Your Advantage: Butting Heads Is Not Always Bad," has been reprinted in corporate newsletters. She has also published in the Advances in Interdisciplinary Studies of Work Teams, Journal of Management Education, Graziadio Business Report, the International Journal of Organizational Analysis, and the Journal of Organizational Development. Dr. Tompkins has made numerous presentations and has conducted workshops at locations around the world.
Julian Virtue Research Grant, Graziadio Business School, Pepperdine University
Haynes Dissertation Research Grant, Drucker Center, Claremont Graduate University
Fellowship, Drucker Center, Claremont Graduate University
Full-tuition Athletic Scholarship, Archery, California State University at Long Beach
Service Awards from Western Academy of Management, Western Casewriters Association, Western Organization and Management Teaching
Graziadio Business Review
Topics
Applied Behavior
Appreciative Inquiry
Change Management
Critical Thinking
Employee Development
Employee Relations
Ethical Leadership
Ethics
Executive Coaching and Development
Global Management & Organizational Behavior
High Performance
Teams Leadership
Leadership Styles
Leadership Training
Learning Styles
Learning Teams Management
Management Communications China Communications
Conflict Management
Managerial Leadership
Nonprofit Boards of Directors
Nonprofit Organizations
Organizational Change and Development
Organizational Culture
Organizational Design
Organizational Performance
Organizational Learning
Positive Transformations
Problem Solving
Strategic Management
Strategic Planning
Strategy Implementation
Stress Management