Study Abroad Programs
COVID-19 Update
Pepperdine University continues to closely follow the Coronavirus Disease 2019 (COVID-19) outbreak and has a comprehensive plan in place to protect the well-being of the University community. The University's Emergency Operations Committee (EOC) is working closely with University stakeholders, as well as an outside infectious disease expert; consulting with International SOS regarding international programs and travel risk assessment; and following advice from the World Health Organization (WHO), the Centers for Disease Control and Prevention (CDC), and the Los Angeles County Department of Public Health. At this time Pepperdine has suspended operations for all global programs trips. Read more.

We provide direct insight into global marketplace with study abroad opportunities. Through our our prestigious partner universities, you can select studies in Europe, Latin America, Asia, Africa, and Australia. Enhance your MBA, Master's or Bachelor's degree studies with first-hand international business experience and culture.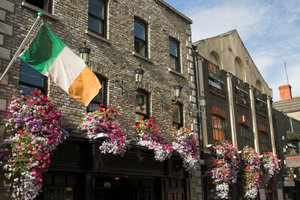 Experience business around the world during a week-long global intensive with Pepperdine Graziadio. Ideal for working professionals, you will have robust learning opportunities while becoming culturally immersed in some of the world's business epicenters. Alumni are also eligible to participate in the week-long study-abroad program.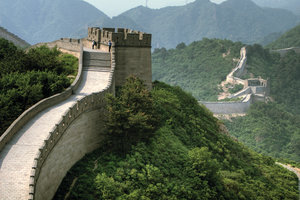 The Pepperdine Graziadio Business School offers a valuable opportunity for students to travel around the world and immerse themselves in an international classroom. Join us for a trimester abroad at one of our partner universities to experience the global marketplace before stepping foot into the professional world. Choose from over 35 locations at our prestigious partner universities.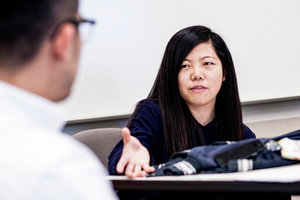 Immerse yourself in real-time international business – both inside the classroom and abroad. With the globalization of business rapidly expanding, our G-3 course helps you gain a competitive edge.
For Students Outside the U.S.
Pepperdine University welcomes students from across the globe. Our Office of International Student Services can help with any issues regarding immigration and regulatory compliance.
Resources for International Students
Exchange, double degree, and guest students are welcomed for designated terms of study from partner universities around the world. Helpful resources are available to make the time you spend at Pepperdine both positive and valuable.
Resources for Exchange Students
The Graziadio Global Connection
The Pepperdine Graziadio School is a member of EFMD. EFMD is one of the key business schools networks in the world. Being a part of this network will bring many opportunities for faculty and student exchanges, knowledge sharing and collaboration.