Executive MBA Student Profiles
Past Cohorts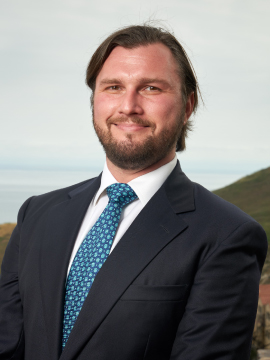 Bob Berezansky
Figueroa Mountain Brewing LLC
Chief Financial Officer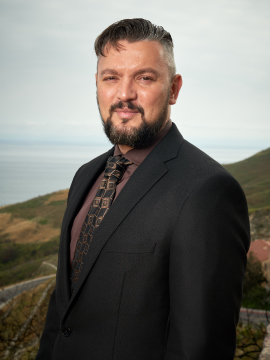 Ashley Copley
Sodexo: Stanford Healthcare
Sr. Operations Manager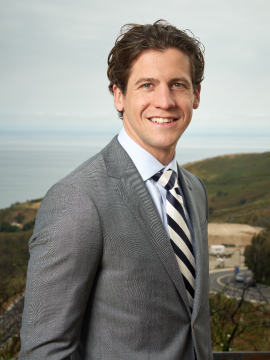 David Endean
Passions and Talents LLC
CEO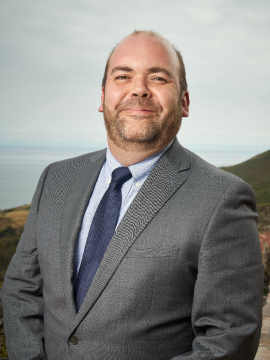 Shane Gelinas
Tasty Business/Handlebar Spirits
Founder/CMO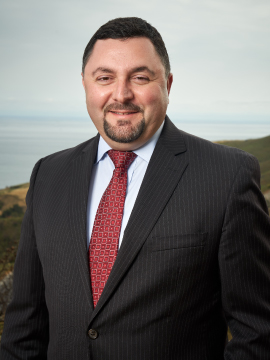 Suren Hazarian
Department of the Navy
Business Manager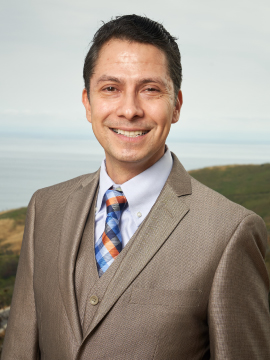 David LeCross
The Walt Disney Co, Imagineering
Executive Coordinator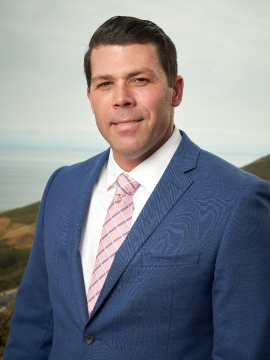 John Lindquist
JRL Capital (dba Golden Lion Capital)
Managing Partner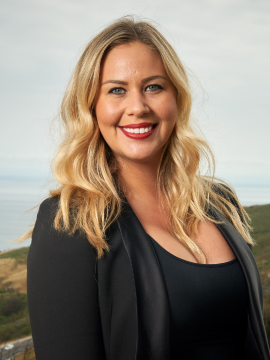 Veronika Messer
Assil Eye Institute
Operations Manager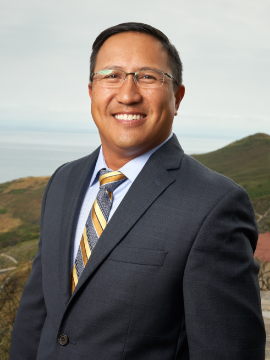 Jose Ocampo
Hamilton Company
Western Regional Sales Manager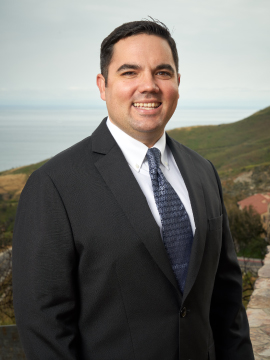 Philip Payne
Quality Reimbursement Services
Security Officer/Consultant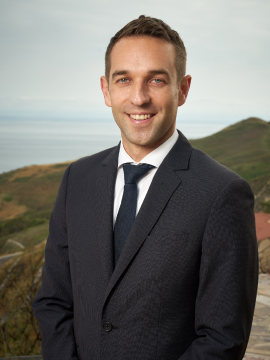 Michael Pegues
United States Gypsum Corp
Regional Architectural Sales Manager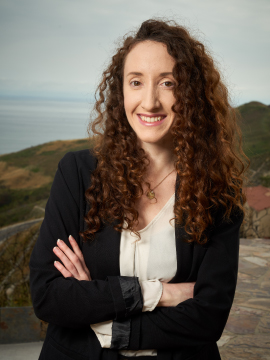 Lexi St. John
The QYOU
VP of Content / Head of Int'l Channels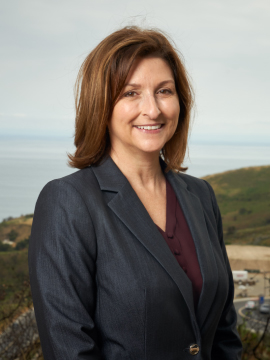 Melanie Tisman
Total Vision, LLC
Director, Revenue Cycle Management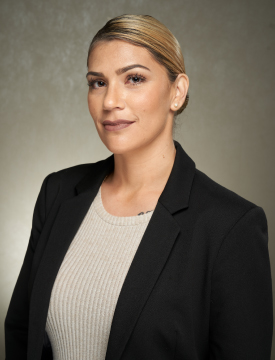 Anita Agyeman
Budget Office, Department of Defense
Anita currently works for the Department of Defense in the Budget Division where she establishes policies and procedures for the appropriate spending authorities of appropriated government funds. Anita has more than 10 years of experience working in government finance. She has served eight years of active duty in the United States Marine Corps in finance to include overseas operations. She has been awarded for her efforts in reducing fraud and spending authority controls. Anita has specialized in contracting as well as internal controls and auditing. She earned a Master's degree in Administration from Central Michigan University. Her current endeavors pertain to process improvement and standardization of program policies.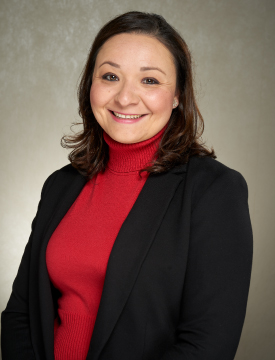 Jennifer Allen
Development Manager, Frito Lay
Jennifer possesses more than 10 years of leadership and business development experience. She executes key strategies and initiatives to achieve corporate objectives for her customers and channels through effective account management, sales execution, category management, and communication. Her keen ability to gain knowledge of her customer's priorities enables her to deliver diverse options in selling the company's products. Through her success, she has demonstrated to be an integral part of the company. She has a passion and drive for success that has propelled growth within her business year after year. She earned a Bachelor's degree in Business Administration and is currently pursuing a Master's in Business Administration. She is a lifelong learner, and her education has enhanced her leadership abilities.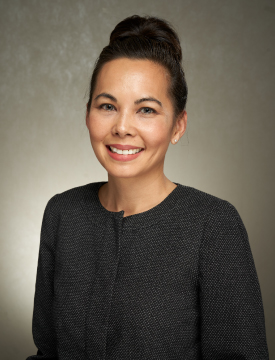 Christine Bui
Senior VP of Client Care and Financing, Optima Tax Relief, LLC
Christine is the Senior VP of the Client Care and Financing Division of Optima Tax Relief located in Santa Ana, CA. She has been with Optima Tax Relief since its inception and oversees the operations of various departments including the financing, customer service, accounts receivable, risk management, and quality assurance departments. She has successfully led her division through several systems changes and has worked closely with engineers on features for Optima Tax Relief's payment and client portals. She is passionate about employee development and understands the importance of fostering a culture where employees are given the opportunity to learn and grow. With 15 years of consumer finance experience, she has also worked in the real estate and lending industries. Christine holds a Bachelor's degree in Business Administration with an emphasis in Information Systems.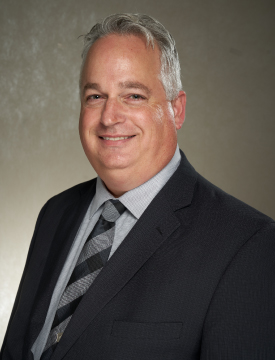 Steve Carroll
Sr. Vice President, Glumac—a Tetra Tech Company
Steve is a Senior Vice President at Glumac, a Mechanical, Electrical, and Plumbing Sustainable Engineering Firm, and heads up the Building Commissioning Group. Steve, with a mechanical engineering background, has more than 30 years of experience in the construction industry. Prior to moving to Southern California and joining Glumac 12 years ago, Steve was a New Yorker, and while attending New York Institute of Technology, he started working for a small HVAC firm and eventually became the Owner and President of the company. After earning his Bachelor's degree in Mechanical Engineering, he went on to earn his Professional Engineering License and became a LEED Accredited Professional. At Glumac, he leads a team of professionals that specialize in high profile, sustainable Building Commissioning Projects. While not working, he is an avid reader and enjoys hiking in the hills around Southern California with his family.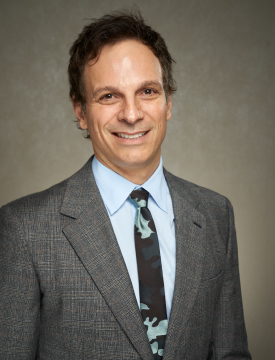 Nick Cokas
Founder, Cokas Corp
Nick is an innovative business leader and philanthropist. Currently, he is working on pioneering social good and ethical technologies. His clients included: Proctor & Gamble, Adidas, GAP, Walmart, Target, AMEX, Haley Bennet, Katy Perry, Nicki Minaj, Miranda Kerr, and Katharine McPhee. He has also facilitated recording agreements with Columbia Records, RCA, Verve Music Group, Executive Produced studio albums and advised on the music marketing and soundtrack strategies between Columbia Records and DreamWorks Television on NBC's 'SMASH'. Nick founded the McPhee Outreach, an international foundation aiming to raise awareness and fundraise for charitable organizations such as Build On, Feeding America, Salvation Army, Target House, St. Jude, Malaria No More and The Lollipop Theater Network. He created the Summer Feeding Tour with ConAgra Foods for Feeding America as well as the Match my Gift campaign with the Salvation Army. In addition, Nick has built three schools in the West African country of Burkina Faso concentrating on the poorest of the poor and equal opportunities for young women. He has traveled to West Africa to aid in malaria education and was involved with ongoing strategies to continue building schools in some of the world's poorest nations through USAID, BuildOn, the U.S. Department of State, among others. Nick graduated Cum Laude from UCLA in 1986.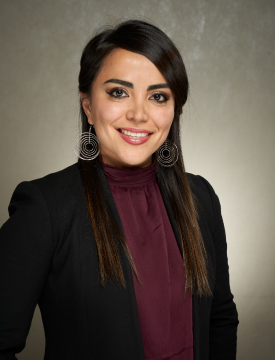 Vanessa Faggiolly
CFO, Amerisal Foods LLC
Vanessa is the CFO of Amerisal Foods LLC. Vanessa decided to join her mother and work in making Amerisal a successful company. She has been responsible for the company's innovation process, including identifying strategies, new technologies, and business opportunities, as well as developing new capabilities with partners, new business models, and new industry structures to serve those opportunities. She has become an expert on all aspects of retail operation (R & D, merchandising, sales, customer service, inventory, and personnel). Under her leadership, Amerisal Foods has expanded its sales in areas such as Las Vegas and Seattle, but also throughout California, Alaska, and Texas. Vanessa is passionate about creating jobs, empowering people to succeed, improving the quality of lives in our communities, and serve as a volunteer at non-profit organizations. She also enjoys mentoring and empowering young women to thrive and become successful; to pursue their dreams and to educate themselves. She attributed her drive, dedication, and passion to her parents, who have always taught her strong work ethics. She earned a Bachelor's degree in Finance and Economy from California State University, Los Angeles.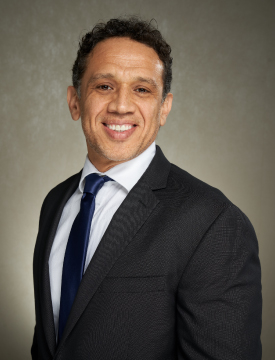 Alan P. Hernandez
Regional Account Manager, Biomedical Services
American Red Cross
Alan is currently responsible for annually collecting more than 8,000 lifesaving blood products that are transfused to patients across the hundreds of local area hospitals the American Red Cross serves. His tenure at the American Red Cross has allowed him to have been part of numerous lifesaving missions, including the 450 lifesaving blood products sent by the American Red Cross out of Ontario Airport to the victims of the Las Vegas shooting in 2018. He has effectively led various teams and managed territories to extraordinary success and has done so by incorporating a positive culture, team collaboration, and leading transparently. Alan has 18 years of management expertise with 14 years in the non-profit sector. He is fluent in Spanish, both reading and writing. Alan has held positions at JPL and was an L.A. County lifeguard for many years and has helped coach the swim team and instructing swimming lessons to kids in the East Los Angeles area. Alan enjoys spending time with his family and takes personal time for fitness and meditation. He believes in helping others and is committed to being part of making this world a better place.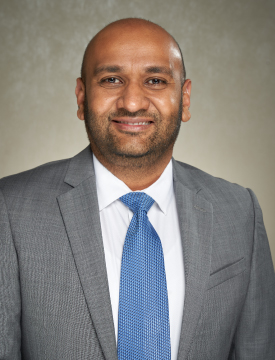 ​Nikunj Patel
Director of Business Management, Ergomotion Inc.
Nikunj has spent the last 18 years in providing operational support and leadership to call center teams in the medical device and consumer goods industries. Currently, Nikunj is responsible for assessing organizational need, designing and deploying various organizational development programs, tools and processes that facilitate improved organizational performance. In this role, Nikunj partners with operational leaders to identify system-wide opportunities and works collaboratively with stakeholders to develop and deploy solutions. This role supports and influences decisions across the organization base on the insights provided. Nikunj's focus is the on-going development of key performance metrics and data points essential to the measurement and evaluation of the operation of the business and to apply the appropriate analysis to create data outputs that will help various teams make critical business decisions. He works directly with business intelligence software to ensure data integrity, both for reporting and analysis purposes. Overall, he is responsible for defining, developing and introducing business management strategies that will help the business grow efficiently, effectively, and profitably. Nikunj earned a Bachelor's degree from the University of Phoenix in Management.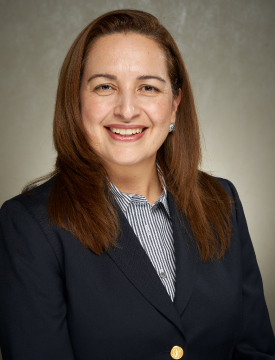 Lucy Rivera, MSN, RN
Assistant Medical Group Administrator, Kaiser Permanente Panorama City Medical Service Area
Lucy began her career in the healthcare industry nearly 20 years ago. She has oversight for complex clinic operations, with intricate and diverse departments serving large volumes of members. She is committed to the development of teams and the understanding of large organizations. She thinks differently to drive change and spearheads thoughtful business ideas while partnering with physician leaders to identify successful business opportunities. She is a leader, and driver of results always focused on the outcomes that would ultimately serve to enhance quality, service and evidence-based practices at Kaiser Permanente. Lucy transforms challenging teams while collaborating in a union environment to education on innovation and change. Her skillset spanned from understanding the nursing profession to business understanding to connecting teams together. In her work, she is responsible for constructing business plans that are detailed with budget projections, growth projections and strategies for success. She often engaged very respectfully with support teams, business intelligence teams and those that would contribute to her work to construct plans knowing the implications they would have on overall success to the organization. Lucy always challenged herself to grow professionally and personally. She received a Bachelor's degree in Nursing as well as a Master's degree in HealthCare Administration and Occupational Environmental Health from UCLA.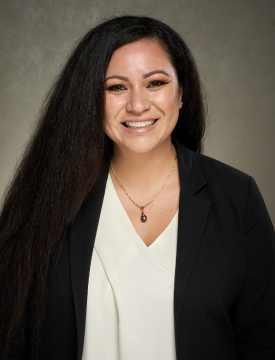 Tulima Tuanaki
Senior Director of Administration, Contract Services
Tulima is the Senior Director of Administration at Contract Services, which includes two non-profit organizations that provide vital behind-the-scenes functions to the entertainment industry through regulatory and contractually mandated services. In this position, she provides organization-wide leadership and guidance to support daily administration in the areas of roster maintenance, training, operations, transportation, human resources, and compliance. In addition, Tulima runs and facilitates Board of Trustees meetings and committees and serves as a key representative for the organization during negotiations. She was first introduced to the entertainment industry by working as an Executive Assistant for the Studio Transportation Drivers, Teamsters, Local #399 under the tenure of Secretary-Treasurer Leo T. Reed. During Tulima's career, she has built a solid reputation as an innovative executive and problem solver in an evolving entertainment industry. She strives for excellence in board policy determinations in support of the organization while working in collaboration with the producers, guilds, and unions to increase services. Tulima earned her Bachelor's degree in Economics from Arizona State University and loves dedicating every free moment to her devoted husband Isi, and two adorable children Masina and Isi.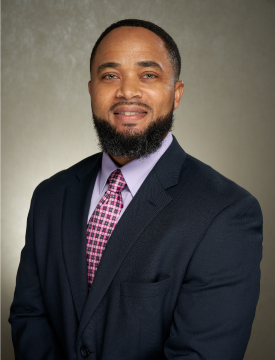 Rhys Tyler
Project Management Professional
Rhys honorably served more than 20 years in the United States Navy leading some of the world's most talented teams under the most arduous conditions. He possesses a comprehensive background in business acumen, proven experience creating and implementing the clear organizational vision and continuous process improvement derived from conducting domestic and global operations. Rhys currently employs his talents working for a growing Government Contracting company planning Engineering specifications that consist of mechanical, structural, ship alteration, and modernization repair projects for the U.S. Navy. He holds a Bachelor's degree in Business Administration/Marketing and a Project Management Professional (PMP) certificate. He lives in beautiful San Diego, CA and loves to travel, spend time with family and friends, and volunteer in his community.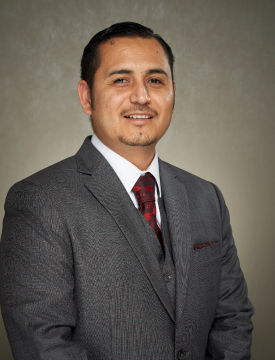 Cayetano S. Urias
Director of Food Safety, Wonderful Pistachios and Almonds
Cayetano is currently the Director of Quality Systems for Wonderful Pistachios and Almonds LLC (WP&A)—the largest vertically integrated grower/processor of nuts in the world located in the Southern San Joaquin Valley. Over the last 13 years with WP&A, Cayetano has served in multiple middle and then senior management roles throughout the organization in fields such as logistic, production, and quality assurance. Professionally, Cayetano is recognized for his ability to increase department output, reduce lab turn time while simultaneously reducing cost. One of his passions in management is the development of people; if you ask his greatest contribution to his current organization is developing three of his direct reports that have risen to the director level. In his free time, he enjoys running, traveling, and attending any Comic-Con events with his daughters. He earned a Bachelor's degree in Economics from California State University, Bakersfield.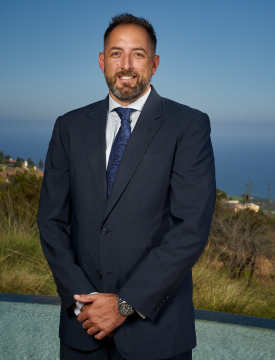 Jason Chadwick
Director, Controls; Total Lighting Concepts
Jason currently serves as Director, Controls, for Total Lighting Concepts (TLC). With 12 years of experience leading top-rated sales organizations, Jason has been able to build explosive market share for TLC's integrated building technologies. He is also a Board Member and Principal of The Lighting Control Co., where his main focus is the deployment, service, and execution of IoT technologies for commercial projects. Before joining TLC, Jason led sales teams for Crestron Electronics and Paychex where he consistently exceeded sales targets and revenue projections year-after-year, by building teams with top talent, creating a motivating culture, and his laser-like focus on results. Jason earned a Bachelor's degree from the University of Utah in Marketing Communications, and is fluent in Spanish.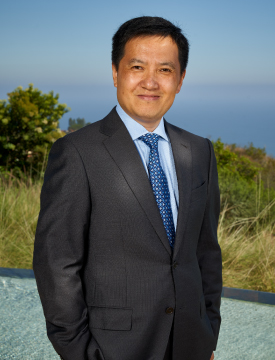 Charles Chen
Vice President of Sales and Engineering; China Electronics, Inc.
Charles is a seasoned technical salesman with wide experience in engineering, manufacturing, new product launch and P&L management. He also served as VP at a Chinese public traded firm before his arrival to the US. In today's global economy, Charles presented his unique skill sets by working with more than a hundred global companies across many regions in the world. His deep understanding of product management and engineering cycle awarded much respect from his prospects and customers. Charles also developed much appreciation on working with entrepreneurs, startups and minority ethnic groups by assisting them with full turnkey solutions.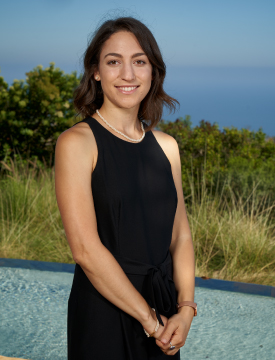 Gali Firstenberg
Director of Operations, Operations; Say Something Entertainment
Gali is the Director of Operations at Say Something Entertainment, a management firm in Los Angeles producing transformational entertainment experiences. Working hand in hand with the start-up's founder, she oversees finance and daily operations of the business. Before joining her current team Gali enjoyed a career in the music industry, with roles in music publishing (Brill Building Music Publishing, Lava Music Publishing, BMG Chrysalis) and performance rights (ASCAP). At the same time, she served on the Board of Directors of Nap Girls International, a 501(c)(3) increasing female and gender-nonconforming representation in the entertainment industry.
Her focus is on operational management, strategic decision making and leadership, and she has a strong passion for making businesses that perform social good profitable. Gali is currently earning an Executive MBA at Pepperdine University's Graziadio School of Business (class of 2020) and holds a Bachelor's degree in Management from Columbia College Chicago, where she sat on the Board of the Activities committee and attended an inordinate number of concerts. She is a Los Angeles native and will always have a soft spot for a clever song lyric and catchy melody.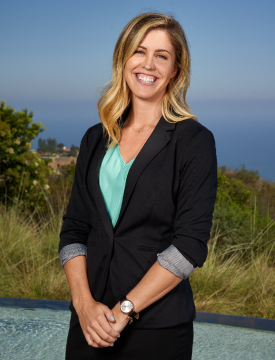 Amanda Hoffmann
Manager of Operations; Vacation Palm Springs by Wyndham Vacation Rentals
Amanda is the Manager of Operations at Vacation Palm Springs, the largest short-term rental and property management company in Southern California. In this position, she reports directly to the Regional Vice President and oversees daily operations, provides direct management of key functional managers, and manages all financial aspects of the business. Amanda started her career in accounting at Windes in Long Beach and is currently a Certified Public Accountant. She found a passion for operations strategy and leadership and is excited to learn and grow. She enjoys problem-solving and helping others to grow and develop as leaders. In her free time, Amanda enjoys outdoor activities such as wakeboarding, beach volleyball, snowboarding, and golf. Amanda also played Division I indoor volleyball at Cal State Fullerton where she earned her Bachelor's degree in Business Administration with a concentration in Accounting.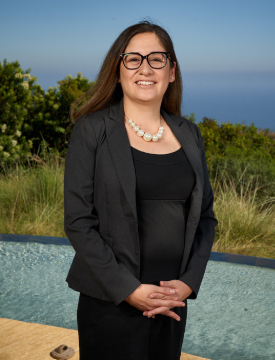 Cathy Castro Ingersoll
Human Resources Business Partner; Coca-Cola North America
Cathy Castro Ingersoll currently works at Coca-Cola North America as a Human Resources Business Partner lead for the West Coast Supply Chain; she supports the Ontario, Chino, and Anaheim manufacturing facilities in California. Cathy holds a Professional in Human Resources (PHR) certification from the HR Certification Institute (HRCI) and has more than 13 years working in the field of Human Resources. Previously, she was employed as a Human Resources Manager at the Toys R Us Distribution Center in Rialto CA. Before Toys R Us, Cathy gained HR experience with Cambrian Homecare and Pacific Theatres. Cathy has a Bachelor's degree in Business Administration with an emphasis in Human Resources Management from the California State University, Long Beach. In her free time, Cathy enjoys spending time with her husband Taylor, son Austin and extended family.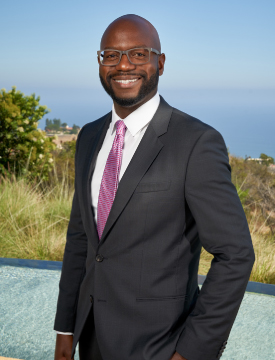 Jonathan McKenley
Finance Director; Mercedes, Porsche of Melbourne
Jonathan is the Director Finance of a multi-unit Automotive Dealer group in Central Florida. He has served at the executive level for more than ten years. Jonathan started his career in sales, and quickly developed into leadership positions. In these roles, he has been responsible for conducting financial, credit, and risk analysis along with ensuring his department remained in compliance with corporate, state and federal policies and laws. Jonathan has also owned and operated an Automotive glass repair business, contracting with local business, major insurance companies, and managing government contracts. He calls Melbourne, FL home but enjoys traveling to Pepperdine for his EMBA.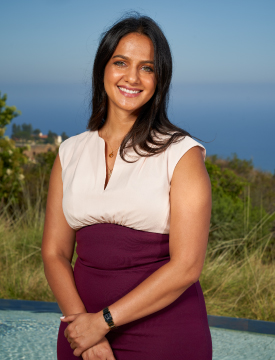 Alarica Mittal
Director of Operations; Swami International
Alarica's real estate career began at Swami International. Fulfilling her desire to learn the family business from the ground up, Alarica worked the front desk answering phones, collecting rents, and resolving tenant disputes. She transitioned into management by modernizing systems to monitor the location of maintenance personnel, improved the vetting of prospective tenants, and instituted weekly production meetings with resident managers. Swami International is a family-owned and operated real estate holding company with roughly 2,500 multifamily units in Los Angeles, a Chinese import company, a Gardena ACE Hardware Store, and India back-office accounting and support. Alarica immerses herself in all aspects of managing her, and Swami International's, assets. As full or partial owner in five hundred units, she implemented strategies to import frequently used capital expenditure material from China as well as acquired a 15,000 square foot ACE Hardware Store as a domestic wholesale supplier to supplement existing import activities. Alarica earned a Bachelor's degree in Urban Studies from San Diego State.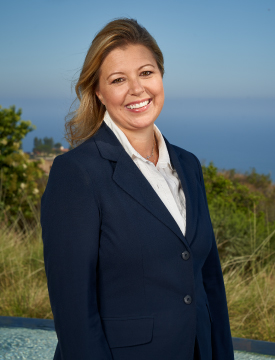 Jackie Taque
Implementation Engagement Manager; CUNA Mutual Group
Jackie is a native Californian, raised in the San Fernando Valley. Her financial and insurance industry knowledge combined with years of experience working with the largest Credit Unions across the country as a project manager has led to a successful 14-year career. She works closely with agile project teams, helping implement innovative products from pilot status to commercialization. She works closely with credit union leadership on implementation feedback for future strategic growth. Before project management, Jackie spent six years training and coaching sales skills in large credit unions and managed a team of 17 trainers across the country. She was recognized several times with the highest award at CUNA Mutual, receiving the President's Council award for top sales results. Jackie spent 11 years working at two credit unions in a variety of positions from lending, marketing to business development. She speaks English and Spanish, studied in Mexico and lived and worked in Guatemala. She holds several project management certifications and earned her Bachelor's degree in Communication from the University of California, San Diego. She enjoys spending time with her husband of 22 years, teenage son and daughter and is an active member of Shepherd of the Hills Church in Porter Ranch.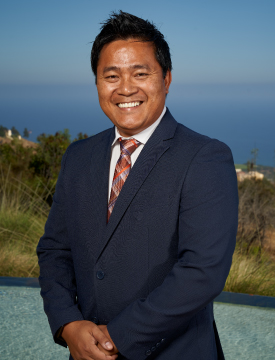 ​Sonny Tran
Director of Information Systems; Watts Healthcare Corporation
Sonny currently serves as Director of Information Systems for Watts Healthcare Corporation where he oversees the company's technologies and healthcare systems. He has been there for over 18 years developing the infrastructure, designing applications, deploying EHRs, writing policies and procedures, negotiating contracts, and collaborating with partners such as the Department of Health Resources and Services Administration (HRSA) and California Primary Care Association (CPCA) to name a few. Sonny has also worked on projects for Morgan Stanley, Oracle, Dell, and Fujitsu Siemens as a consultant focusing on web applications, web hosting, and security. During his spare time, he enjoys researching, trading stocks, working on cars, the outdoors and spending time with family. Sonny is currently interested in the blockchain technology and decentralization to create an economy of scale. He is currently working on a project which involves the healthcare industry. He studied Management to Information Systems at Cal Poly, Pomona and Business Administration at the University of La Verne.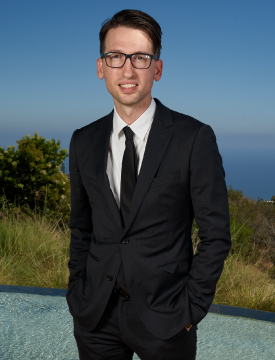 Isaac Trumbo
Director of Development; Knighted Ventures
Isaac is the Director of Development for Knighted Ventures, a third-party service provider in the California Gaming Industry. He entered the industry in 2007 and had worked primarily in operations management, both in third-party gaming and as a Casino Manager and General Manager of cardrooms. Before entering the industry, Isaac worked for Silicon Valley startups primarily in project management. His blend of startup mentality and gaming experience, along with a passion for learning, has helped fuel an expanding framework of career resources available to team members. Isaac is also focused on future expansion as part of Knighted's strategy team. He is passionate about his family and his work and most especially the adventure of being a new father. He also loves photography, music, and books, when time allows.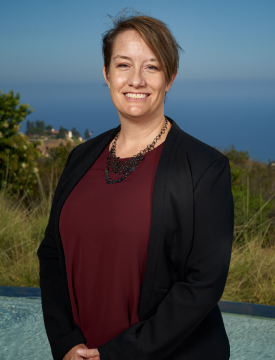 Becky Wagner
General Manager; Fleet Feet Burbank
Becky is currently General Manager for run specialty retail leader Fleet Feet in Burbank, CA. She has 20 years of diversified experience, holding marketing positions in such fields as the music industry, technological start-up, and franchise retail. She has excelled in both traditional and new media marketing throughout her career, winning several awards. Becky is also responsible for recruiting, training, supervising, and mentoring all levels of marketing professionals. Becky's style cultivates a positive culture within the workplace that emphasizes collaboration and team cohesion. Becky sums up goals as "working towards a better world through mentoring, marathons, music and social media." Becky earned her Bachelor's degree in Communications from Kent State University.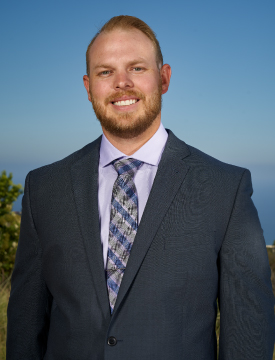 Cole Whitcher
Partner & COO; Magnum Capital Investments & Tricom Networks Inc.
Having been a successful serial entrepreneur for most of his working career, Cole quickly learned how to convert under producing and underperforming organizations into profitable businesses by utilizing forward thinking and building strategic relationships. Cole has experience in founding companies from the ground up and leading them into eight-figure revenues in industries such as Fashion (including branded, private label, & Licensing flagship stores) Financial /Asset Recovery Consulting & Telecom. Over the past 12 years of his working experience, Cole has learned that networking plays a vital role in the success and welcomes any new future relationships to be had. He intends to create a permanent role in the industry of investing and finance.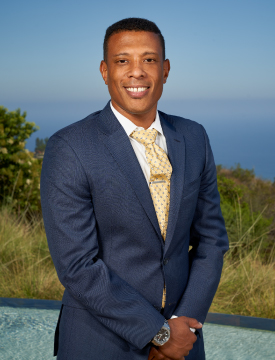 J. Vance Winbush
Enterprise Solutions and Strategic Sales; Spectrum Enterprise
Vance is a strategic sales specialist at Spectrum Enterprise, the second largest fiber access, networking, and cable video provider in the United States. His focus is on providing solutions and support for large multi-location and multi-national accounts with complex needs. Before his time with Spectrum, Vance spent close to eight years in sales and sales leadership with U.S. Telepacific Corp dba TPX Communications, mid-market commercial telecom access and IT managed services provider based in downtown Los Angeles. During his tenure with TPx, Vance would be one of the top sales professional with the organization and would then go on to be responsible for training, onboarding, mentoring and development of new hires. Over the past decade, he has been involved with several local community organizations, including Catholic Big Brothers Big Sisters, where he served as both a mentor and event organizer. In his free time, he enjoys volunteering, training in boxing and Brazilian jiu jitsu and spending time with family back in his native Louisiana. Vance earned a Bachelor's degrees in both Political Science and Sociology from the University of North Texas.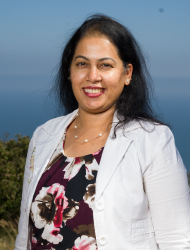 Lakshmi Andraju
SAP Applications Manager – IT Operations
Sekisui Specialty Chemical
As an experienced IT Project Leader, Lakshmi offers expertise in project transformation, SAP operations leadership, business improvement strategies, IT management and focused on defining technology road maps in collaboration with business partners and architecture teams to support business growth. Lakshmi is responsible for the oversight of Global IT operations (SAP) for Sekisui Specialty Chemicals and enjoys crossing the boundaries between Business and IT to achieve business results. Lakshmi earned her Bachelor's degree in Electronics and Telecommunication Engineering at Osmania University, India.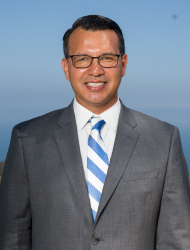 Laz Castillo
Networking Specialist
Citrix Systems
Laz is a Software Defined - Wide Area Networking Specialist at Citrix Systems targeting the Telecommunication and Managed Service Providers in North America. With more than 20 years of experience in technology and as an entrepreneur, he has successfully run a 40-person organization for more than a decade in the telecommunications industry. When not working, he is fond of skiing the Rockies, playing tennis, and coaching his kids football teams. In addition to pursuing his EMBA at Pepperdine, Laz is leading the efforts to kick start a new division at Citrix.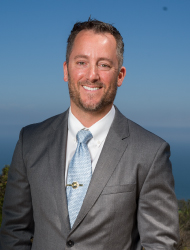 Michael Gifford
Special Agent
Federal Bureau of Investigations
Michael has been a Special Agent with the FBI since 2006. Following nearly a decade of National Security experience in New York City, Michael took a Public Affairs & Media assignment with the Los Angeles Field Office in 2015, where he's currently assigned. Prior to joining the FBI, Michael had careers in both finance and the military, to include a combat deployment to Iraq's Anbar Province with the U.S. Army in 2003. In addition to his career, Michael founded and continues to serve as the Executive Director of OnBehalf.org, a nonprofit that raises funds and professional services for wounded veterans of Iraq & Afghanistan. Michael graduated with a Bachelor's degree in Biology from Union College in Schenectady, New York.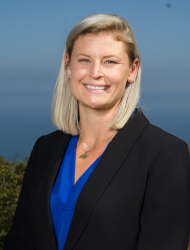 Paige Hardy-Hill
Board Member & Marketing Director
Hardy Realtors
Paige is currently a member of the Board and the Marketing Director of Hardy Realtors. As a top agent and leader of Hardy Realtors, she has effectively changed the dynamics and success of the organization in a short period of time. Paige develops and implements strategic and tactical marketing plans for the sales organization to accelerate their current market share growth. Not only does she run a successful real estate brokerage but is the International Chair of the New Generations Rotary Club and gives back to the community. Prior to joining the family business, she earned her Bachelor's degree in International Business and Culture at St. Francis College, NY where she was a Division 1 NCAA water polo player, swimmer, diver, and team captain.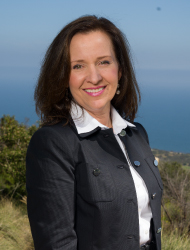 Tracey Hawkins
CEO
Hawk and Horse Vineyards
Tracey is a Founding Partner and Executive Winemaker at Hawk and Horse Vineyards. She holds a degree in English/Creative Writing, Cum Laude, from San Francisco State University and has completed coursework in Winemaking at U.C. Davis and Marketing at Sonoma State University. Her work at Hawk and Horse Vineyards is inspired by a lifetime of experience in the wine industry, a passion for business development, and a love of the outdoors. The winery is a leader in biodynamic viticulture and a pioneer in a relatively new growing region in northern California—Lake County. Tracey is a member of the board of directors of the California Wine Institute, the premier lobbying organization of California's wine industry. Embracing a lifestyle which puts family and community first, Tracey enjoys volunteering at local schools, charity events and mentoring young people.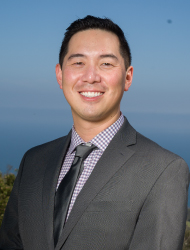 Marc Hayashi, DMD
Clinical Education Director
UCLA School of Dentistry
Marc currently serves as the Director of Clinical Education in the Section of Restorative Dentistry at UCLA. Here he leads the clinical portion of the Restorative Dentistry curriculum to ensure the students are learning at the highest level, and that the 60 plus faculty members he leads are calibrated to that same standard. Marc also conducts research, maintains his technical skills in the Faculty Practice, and serves as Secretary of the Western Los Angeles Dental Society (a non-profit component of the American and California Dental Associations). Marc received his Bachelor's degree in Zoology at Washington State University and his Doctor of Dental Medicine degree from the University of Pennsylvania School of Dental Medicine.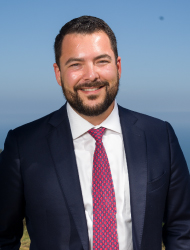 Zach Herbert
Owner and Founder
Herbert Law Group PLLC
Zach graduated from Pepperdine University Caruso School of Law and joined the United States Marine Corps, where he honed his trial and leadership skills for four years. Upon leaving the Marine Corps, Zach joined a large personal injury litigation firm in Dallas, Texas. A passionate technology and workflow user, Zach helped develop and implement a paperless workflow system that scaled as the firm grew to over 150 employees. Eventually, Zach was put in charge of managing three teams and the assignment of caseloads for the entire Dallas office. Last year, Zach left and started his own firm, Herbert Law Group PLLC, where he specializes in personal injury and military discharge upgrades. He is a board member for F.A.R.M. (Farmers Assisting Returning Military), a nonprofit that prescribes "dirt therapy" to military veterans by teaching organic farming. He is the proud father of three and enjoys woodworking and bicycling in his limited free time.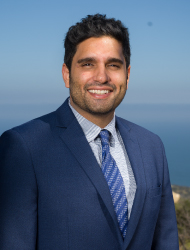 Bobby Mahil
Vice President, Real Estate Acquisitions
Mahil Family Group, LLC
Bobby is currently the Vice President of Mahil Family Group (MFG). He has more than eight years of experience, specializing in property management, leasing negotiations, and real estate redevelopment. MFG is a vertically integrated commercial real estate firm, with active projects within the United States, India, and the UAE. He has direct oversight of over +500,000 Square Feet of commercial office, retail, hotel, and land development projects. Before joining MFG, Bobby was a Property Manager with PM Realty Group, specializing in real estate redevelopment. He has had the opportunity to work with various organizations such as Roku, Life Factory, Google, Nest & Machine Zone. His most notable redevelopment project was the recovery of The Oakland Tribune Tower in 2011.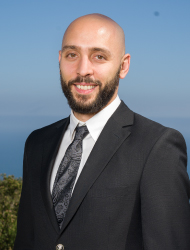 Harout Markarian
Principal Engineer
Esterline
With more than ten years of experience in the aerospace industry, Harout is the principal architect for all HaWC (Harms Way Controller) products at Esterline. Previously, he worked at the Boeing Company as a flight controls engineer, led the aftermarket department at Rexnord Aerospace, and was the lead engineer for all F5-T38 trainer aircrafts for the Air force. Harout earned a Bachelor's degree in Mechanical Engineering, and a Master's degree in Mechanical Engineering, emphasizing on Dynamics and Controls from California State University, Northridge. Harout was the recipient of the distinguished Engineering Project Achievement Award from the Engineers' Council in 2013. In addition, Harout speaks four languages, and was a former professional basketball player.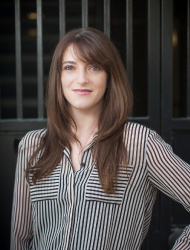 Nicole Nilos
Vice President
City National Bank
Nicole is Vice President and Senior Relationship Manager in commercial banking, advising commercial businesses with revenues from $20MM-$250MM, in all their operational and cash management needs. Some of her areas of expertise include financial and credit analysis, strategic development and securing services for businesses including: Commercial Real Estate, working capital lines of credit, Asset Based lending, SBA loans, Equipment Finance, Treasury Management (Cash Management) services, Merchant services and Foreign Exchange. Additionally, Nicole manages each business relationship quarterly and annually reviewing their financial statements and ensuring they remain on track to sustain and/or promote growth. Outside of her day job, Nicole remains active within her business community serving on boards for top quartile non-profits and business organizations. She remains in advisor and educator to the Small Business community, including start-up companies often teaching courses on "Access to Capital", "The Top Ten Reasons Why Small Businesses Fail", "Top Decline Reasons and how they are Preventable", and she frequently spotlights on business radio shows providing insight from a lenders perspective.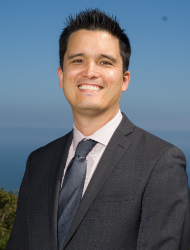 Eric Ostgarden
Portfolio Operations Director
AvalonBay Communities
Eric is a Portfolio Operations Director with AvalonBay Communities, one of the largest REIT's in the United States. In this role, he oversees an operations budget of $70 million annually and manages 3,000 homes in Northern California. With 20 years of leadership experience in both multi-family housing and financial services, Eric has excelled in talent development, growing revenues, and fostering new initiatives. In addition, Eric is active in the community, serving as a committee member for the Housing Industry Foundation, a non-profit that facilitates housing initiatives and emergency housing grants. Eric holds a Bachelor's degree in Business Management from San Jose State University. Personally, Eric enjoys traveling the world with his wife and young daughter.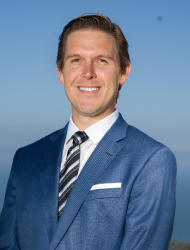 Derek Otte
Vice President Portfolio Management
Barrister Executive Suites, Inc.
Derek currently serves as Vice President for Portfolio Management at Barrister Executive Suites, Inc. With more than nine years of commercial real estate experience, Derek leads in the lease renewals, prospecting new locations for expansion, budgets of current locations to meeting future market trends. Before his current role at Barrister Executive Suites, he had been a sales and marketing manager, where he refreshed the image of the company through reorganization of marketing collateral, increases sales by encouraging proper team communication, developing a CRM which put the company at a competitive disadvantage. Through his previous experience as a sales associate at Newmark Knight Frank, a commercial real estate advisory firm, he developed invaluable skills to build a foundation applicable to a wide range of business challenges. In his free time, he can be found at the beach playing volleyball or at the airport traveling the world. Making a positive impact on the world by putting others before self and constant action to improve the community in which he lives. Derek earned his Bachelor's degree in Religion Studies from the University of California at Santa Barbara.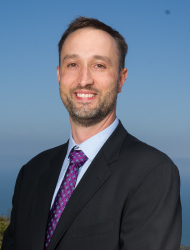 Erik Purcell
Regional Sales Director
Merit Medical Systems
Erik works in the Peripheral Interventional division of Merit Medical, a global manufacturer of products used to identify, diagnose, and treat patients with end-stage renal and vascular disease. Currently, Erik is managing nine sales representatives in the western United States and accountable for delivering revenue growth while managing operating expenses and margins in his region. Before transitioning into management, Erik achieved multiple President's Club awards during his 13-year sales career in the medical device industry. He earned a Bachelor's degree in Bioengineering from Oregon State University.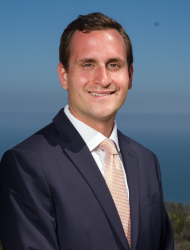 Taylor Smith
Sr. Director, Public Relations and Corporate Communications
Janus Henderson Investors
Taylor is a Senior Director of Corporate Communications and Public Relations at Janus Henderson Investors, an approximately $370 billion global active asset manager. Taylor builds brands and protects the reputation of the organization, executives, and investors. Taylor brings global expertise and experience running complex, high-profile public relations programs, teams, and agencies. Prior to Janus Henderson, he served as Associate Vice President at Communications Strategy Group, leading the firm's asset management practice. Prior to that, Taylor represented large financial services clients for a New York City-based integrated communications agency.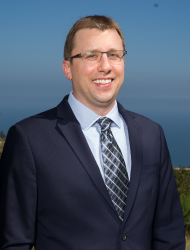 Eric Stoneburner
Vice President Global Operations
Capital Brands, LLC
Eric is currently Vice President of Global Operations at Capital Brands, a multi-channel B2B and B2C consumer products company, where he is responsible for overseeing the international business division. Over his 17-year career, he has held senior leadership positions in finance, operations, sales and category management, strategic planning and business development in media/entertainment and consumer products industries. Prior to Capital Brands, Eric spent ten years at NBC Universal where he held several executive management positions in the company's Universal Pictures Home Entertainment U.S. and Canadian business, including Chief Financial Officer and Vice President of Finance. Prior to NBC Universal, he spent five years in financial and operational management positions at General Electric. Eric earned a Bachelor's degree in Chemical Engineering from the University of Dayton.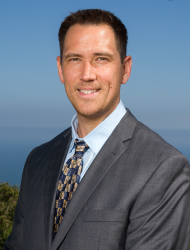 Brandon Todd
Area Sales Manager
Ingersoll Rand Inc.
Brandon is currently an Area Sales Leader with Ingersoll Rand for the Compression Technologies division. In this role, he is focused on revenue growth through team building, technical training, negotiations, and operational excellence. This role, along with his previous roles in business development has allowed him to gain experience across all varieties of commerce. He has more than 12 years of experience growing market share via distribution channels and direct sales of engineered product. Brandon holds a Bachelor's degree in Industrial and Systems Engineering from Auburn University.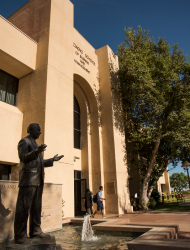 Suzanne Weragoda
Deputy Director of Human Resources
International Medical Corps.
Suzanne Weragoda has 18 years of Human Resources experience in various industries. In her current role Suzanne is the Deputy Director of Human Resources for the International Medical Corps. A non-profit, global first responder, comprising of dedicated doctors and nurses delivering emergency health care to those affected by conflict, natural disaster, and disease. Suzanne received her Bachelor's degree in Industrial Systems and Business Management from the University of Westminster, London, UK; and a Postgraduate Diploma in Finance and Investment from Brunel University, Middlesex, UK.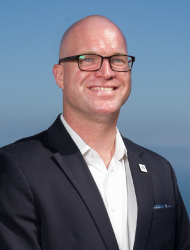 John Wittman
Vice President
Legacy Air
John is Vice President of Legacy Air, a leader in HVAC and Refrigeration in the retail and restaurant facility management field. Currently responsible for Operations, IT, Business Development, & assisting with Finance his leadership has stewarded Legacy into being listed as one of the fastest growing companies in America thrice by Inc.com. John started as an intern at Legacy while attending Arizona State University. Over the last 12 years, he has held positions all over the organization including Dispatcher, Installer, Account Manager, Service Manager, Branch Manager, Director, & Vice President. Prior to joining Legacy, Sergeant Wittman served with distinction as a United States Marine. He was honored on multiple occasions by the Secretary of the Navy during deployments in support of Operation Iraqi Freedom.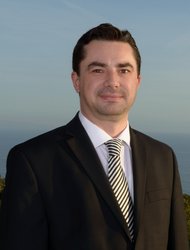 Cosmin Banu
Manager of Financial Planning & Analysis
Customer Acquisition & Retention
TPx Communications

With more than eight years of corporate experience, Cosmin is a Manager of Financial Planning & Analysis - Customer Acquisition & Retention at TPx Communications. Previously, he also served as a Major Account Executive at Time Warner Cable in the Enterprise and Strategic department. He has effectively led and directed cross-functional activities (strategic planning, forecast, management, and implementation) across multiple departments. Cosmin has been awarded a Master of Ecumenical Studies in Geneva, Switzerland, in 2007 and in March 2018 he completed the Harvard Business School program in Financial Accounting, Economics for Managers and Business Analytics.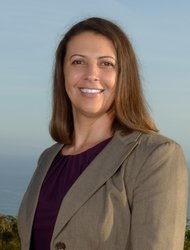 Kimberly Barrett
Legal Professional and Paralegal Administrator
Latham & Watkins LLP
Kimberly currently oversees and manages close to 200 legal professionals and paralegals at Latham & Watkins LLP, a global AmLaw 100 law firm. She is responsible for maintaining the professionalism, skill level, training, certification, and success of the legal professionals and paralegals around the world. Prior to joining Latham & Watkins, Kimberly served as a heavy motor vehicle operator in the United States Marine Corps Reserves and also served during Operation Desert Shield/Desert Storm. Kimberly holds a Bachelor's Degree in Justice Studies from Montclair State University and a Master's Degree in Paralegal Studies from The George Washington University.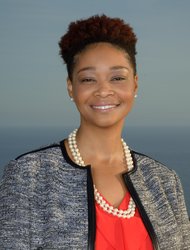 Sabrina Cox
Leasing Administrator
Equity Residential
Sabrina is a Leasing Administrator at Equity Residential within the Affordable Housing sector. She is responsible for maintaining the affordable housing occupancy for Equity in the Los Angeles downtown market. Previously, as a General Manager with LOMCO, she found her passion for helping those in need of affordable housing. She also has a proven track record of working with clients on the market side of residential housing. She is skilled in profit generation through proven leadership, strategic planning, sales, marketing, and tenant relations. Sabrina earned her bachelor's degree in Family Financial Management from The Ohio State University.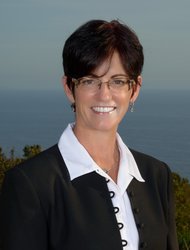 Kristen Delgado
Strategic Opportunity Analyst / A989 Co-Founder
Independent Consultant/Adventure 989
Kristen's specialty is strategic planning, market research, and opportunity analysis: creating informed decisions with powerful implementation. She has participated in FDA regulatory submissions, authored reports and analysis supporting medical device spinouts, and has created and managed systems for government reporting requirements. She has experience working on clinical trial recruitment strategies, including creating clinical trial documentation and case report forms. She is also a co-founder of Adventure 989, a mountain bike tour company located in Southern California. Kristen is committed to making a positive impact and a difference in the lives of others.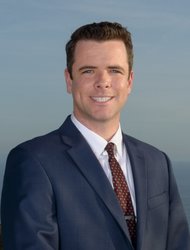 Robert Dugan
Project Manager/Operations
Nettwerk Music Group
Robert is currently a Project Manager at Nettwerk Management Group in Burbank and is a VP of Operations with Grammy-nominated artist Mike Posner since August of 2011, overseeing the Live Entertainment department. Robert has 12 years of music industry experience wearing many hats. Robert was in charge (globally) of budgeting, contract negotiations, appearance contracts, import/export, logistics, vendor selection, travel/immigration, and stage design of events ranging up to 85,000 patrons. Robert manages an internal team of 12 and a daily team of up to 100 employees.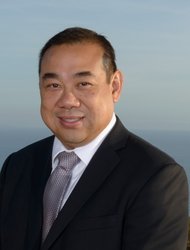 Ben L. Fong
Executive Director
Paramount Pictures
Ben works for Paramount Pictures as the Executive Director of Studio Finance. In his current role, he leads a team that manages the day-to-day operations of the studio group. Prior to working at Paramount, Ben was the Director of Finance for Warner Bros. Technology division. As part of the Technology team, he gained valuable experience working with executives from the Television, Home Entertainment, and Digital groups. He spends his free time with his family camping or snowboarding in the local mountains. Ben earned his Bachelor's degree in Business Administration, Management Information System at CSU, Northridge.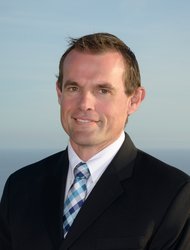 Alex Hamilton
Assistant Chief
Oxnard Fire Department
Alex currently serves as Assistant Chief of the Oxnard Fire Department, an agency providing fire protection services to 250,000 residents and visitors to the City of Oxnard. Overseeing a budget of $28 million, he is responsible for the operations, training, prevention and strategic planning of the department. Alex has risen through the ranks, serving in a variety of roles and leading a range of initiatives, including providing better metrics on real-time data to make informed decisions, while also improving worker safety and resilience.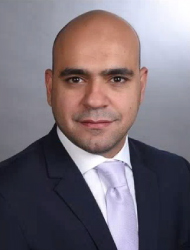 Bassem Ismail
Vice President
J.P. Morgan Chase Business Banking
As a Vice President of Business Banking at J.P. Morgan Chase, Bassem is responsible for defining long-term organizational strategic goals, building key client relationships, identifying business opportunities, negotiating and closing business deals and maintaining extensive knowledge of current market conditions. He also has a decade of extensive international business experience in financial services having worked for Wells Fargo Bank N.A. and American Express MENA in the State of Qatar. Bassem earned his Bachelor of Science in Business Administration at California State University, Dominguez Hills.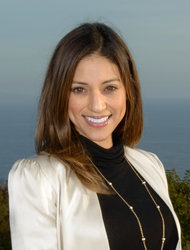 Christie Lopez
Director of Strategic Initiatives
Pepperdine Law
Christie is a former U.S. Diplomat with a Master's degree in International Affairs from UCSD. She started her academic journey as a Pepperdine Wave at Seaver College and now works as a Director of Strategy and Operations at Pepperdine Law. After living overseas while working at the U.S. Embassy, London, Christie returned to California to pursue a degree in Design. She graduated valedictorian and started her own interior design company shortly thereafter. While running her business, Christie taught classes at the Fashion Institute of Design & Merchandising. Christie is a prolific writer and speaker specializing in global trends and design forecasting.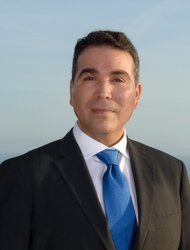 Jaime A. Mata
Educational Business Management Executive
Jaime is currently assigned as the Regional Director for the Center for Employment Training, where he is responsible for post-secondary institutes across California, Texas and Virginia. Prior to his current assignment, he served for eleven years as the Chief Operations Officer of Academic Tutoring Services, Inc., a California Department of Education approved program under Title I. His advocacy for struggling students, program innovation and marketing outreach approach lead to the expansion of the company in providing services to over 150 school districts across the state. Mr. Mata is currently appointed to the Ventura County Workforce Development Board.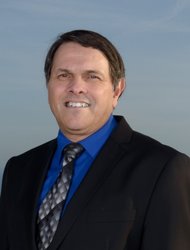 Robert McClure
Vice President and Founder
Robert's decades of experience in the small business and entrepreneurial arenas began in the investment industry in 1990 with R&A investment group. He has served as the Director of Fidelity West Mortgage, President of Heritage Wealth and sits on the board of three non-profits. He learned to day-trade and count cards in blackjack "just for the fun of it," won Publisher's Clearing House and hosted the Faith & Finances Radio Show in CA and AZ.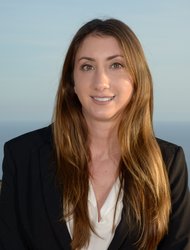 Yara Nahas
Vice President of Content
MelodyVR
Yara is currently the Vice President of Content at MelodyVR, a music virtual reality content platform aiming to bring fans closer to the music. She has more than 10 years of experience in the music industry including artist management, record labels, and concert promotion. Her areas of expertise include music, artist development, project management, creative concepts, international marketing, and team building. Yara received her Bachelor's degree from Southern Methodist University and her Master's degree in Music Business Management from the University of Westminster in London.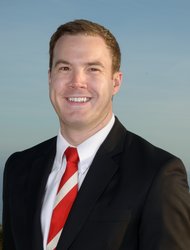 Andrew Page
Operations Manager
Mine Safety Appliances Co.
Andrew is Operations Manager of Mine Safety Appliance Company's systems division, a group responsible for the design and manufacture of systems to prevent fire/explosion at petrochemical and pharmaceutical facilities. In his current role, he has responsibility for overall project management and approval of engineering designs. A registered Functional Safety Engineer with TÜV Rheinland and a Chartered Engineer with the Institute of Measurement and Control (London), he has more than 17 years of engineering experience in the oil and gas sector for multiple organizations including BP and ConocoPhillips. Andrew holds Bachelor's and Master's degrees in Engineering from The Open University, Milton Keynes, UK.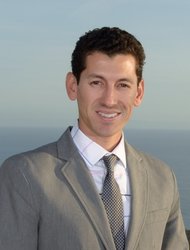 Manny Sanoja
Manager of Operations
Prudential Financial
With more than 15 years of business experience, Manny is responsible for the oversight of one of Prudential Financial's largest and most profitable relationships: The Western Conference of Teamsters—a $37+ billion pension trust that serves more than 220,000 participants across 13 states on the west coast of the United States. He is also the Director of Operations and Board Member for the Young Investors Society, a non-profit organization that educates High School students on financial literacy, and is an author and founder of Enlightened Ventures, LLC, a private equity seed fundraising firm that also publishes his book series on personal development.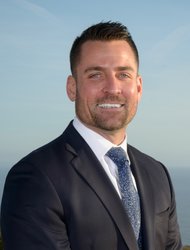 Ben Self
Director, Business Development
IntelliSense Systems Inc.
Ben is the point man for IntelliSense Systems' ability to create, develop and sustain relationships with a dynamic set of clientele. With a military background as a Special Operations Forces operator, he focuses on the technology requirements within the Department of Defense and specifically the Special Operations Forces market sector. He serves in a consulting capacity for his organization connecting real-world requirements with the engineers creating solutions through technology. Ben earned his bachelor's degree in Communications from Clemson University and a Master's degree in Operations Management from Embry Riddle University.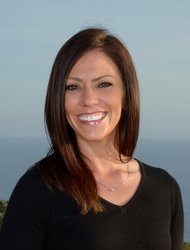 Jennifer Spencer
Sales and Operations Executive
Jennifer is native Texan with a worldly vision. She is sales and operations leader with more than 12 years of seasoning and senior management experience in the health, fitness and hospitality industries. She has aided in the successful rejuvenation of various health and fitness companies across the nation with her entrepreneurial spirit and intellectual curiosity. Always the entrepreneur, she has effectively owned and operated two businesses and thrives on leading the internal and external components of development.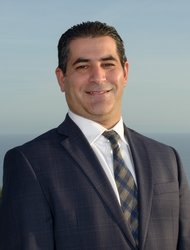 Alen Torosyan
Regional Director
Premier America Credit Union
Alen is currently the Regional Director for Premier America Credit Union, one of the largest credit unions in California. He has more than 20 years of experience in the banking industry, in a variety of roles. In his current role, Alen oversees a total of five branches and 30 employees. He is responsible for the branches' performance in total sales, member experience, and operations. Alen is also actively involved in the community as a Board of Director for the West Valley Woodland Hills Chamber Commerce.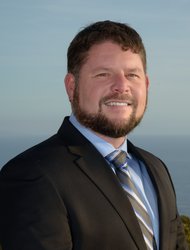 Arron Tschidak
Business Operations Executive
Arron is a skilled and dedicated professional with more than a decade of fostering business as an entrepreneur. He specializes in providing a hands-on approach to finding creative solutions for complex problems. He has 14 years of training and development experience in the government sector where his business has teamed with Fortune 500 companies such as Jacobs and SAIC. Arron is focused on employing knowledge and ability to bolster an established organization with a passion to exceed expectations and challenge the status quo. His areas of expertise include leadership, team building, project management, business operations, and consulting.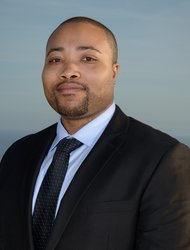 Lamont Washington
Operations Manager
Dollar Tree, Inc.
Lamont recently completed more than a decade of Naval Service. He was responsible for multi-million dollar budgets, hazardous material, part support, retail management, inventory management, and operation management. During his service he logistically supported sailors in Japan, Afghanistan, San Diego, and Central California. He served as a Supply Officer for the Surface, Littoral Combat, and Aviation Communities. As the Operations Manager for Dollar Tree's San Bernardino Distribution Center, an 800,000 square foot distribution center, he is responsible for providing merchandise for Southern California, Utah, Arizona, Southern Nevada, and Southwest Wyoming.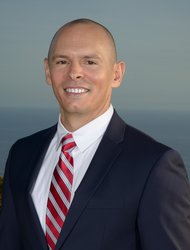 Isaias Zamora
Process Specialist
Andeavor
Isaias is a top performing process specialist at Andeavor, a leading Fortune 100, and Fortune Global 500 refining, marketing, and logistics company. With 23 years of leadership experience in Project Management, Logistics, and the Fitness Industry, he is an innovator, strategist, and an agent of change, always looking to improve on synergistic solutions that will support corporate goals. Isaias also served as a Logistics Officer leading a Military Transition Team during Operation Enduring Freedom where together they implemented a logistics system for the Iraqi Army in Northern Iraq. Isaias enjoys quality time with his beautiful wife and children.