At Pepperdine University Graziadio School of Business and Management, we believe tomorrow's leaders are visionary and values-centered. We offer full- and part-time MBA programs, as well as Master's, Bachelor's and joint degree programs that are entrepreneurial in spirit and global in orientation.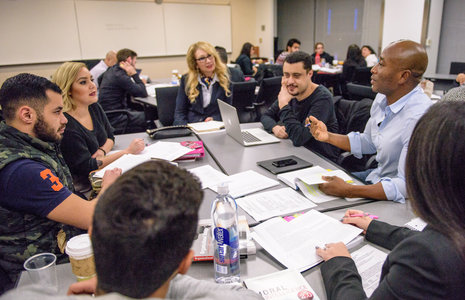 The Graziadio School offers business programs at six locations to match the personal and professional needs of our full- and part-time students.
Students in the Spotlight
E2B: Connecting Education to Business
The Graziadio School brings executives and students together for real-time MBA-level case projects in our E2B class, which U.S. News and World Report calls "one of the Top 10 College Courses That Will Pay Off at Work."


Monday, October 26 – Wednesday, October 28, 2015
The Certificate in Financial Management for the Family Office program is a two and a-half day curriculum-based training program developed by Pepperdine University Graziadio School of Business and Management in association with Lido Consulting, Inc. Program attendees learn best practices in corporate governance and financial management, evaluation skills necessary to oversee and manage the financial and budgetary aspects of their organization, and the tools necessary to make informed and suitable investment decisions.  Learn More

An Investment in Values
Support the future of ethics-centered business practice. Dollars raised for the Graziadio School further our mission, our student experience, and our academic reputation.
Inside Graziadio
A Personal Approach to Learning
See how experiential learning, personal values, and accessible faculty combine to deliver a uniquely individualized business education at the Graziadio School.