Social Networks and Directory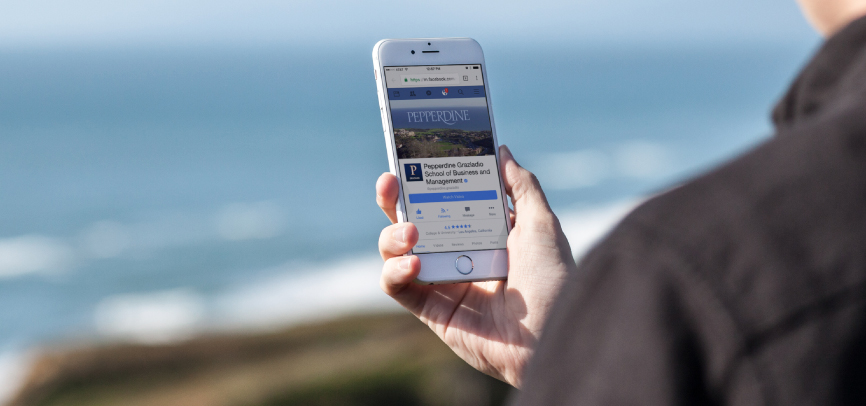 Graziadio Office of Alumni Relations
Join PeppConnect
In this unique virtual community, Pepperdine alumni, faculty, staff, and parents have made themselves available to offer the exact resources you're looking for in one convenient location.
Log in today to build professional, personal, and purposeful relationships with Pepperdine people all over the world.
LinkedIn - Pepperdine Graziadio Alumni Group
Join the Graziadio Alumni Network group on LinkedIn and connect with other Graziadio alumni. Enhance your career or business by giving or receiving referrals and view rich professional profiles from other members. Also follow the Graziadio School LinkedIn page and write a recommendation for one of our degree programs.
Graziadio School on Facebook
"Like" the Graziadio School on Facebook and connect with fellow business leaders. Start a discussion, share photos, write a review, post your thoughts and ideas, and learn about the latest events at the school on the #1 social networking site in the world.
Follow Us on Twitter @GraziadioSchool
Join us on Twitter! Follow the Graziadio School on Twitter and keep up-to-date about the latest news, events, and goings-on at your alma mater.
Connect with @GraziadioSchool on Instagram
Follow us on Instagram for snaps on and around campus, a look at Graziadio student life, and updates on everything going on in our community. We love to see what students, alumni, faculty, and staff are up to, so make sure to tag us in your posts!