MBA Plus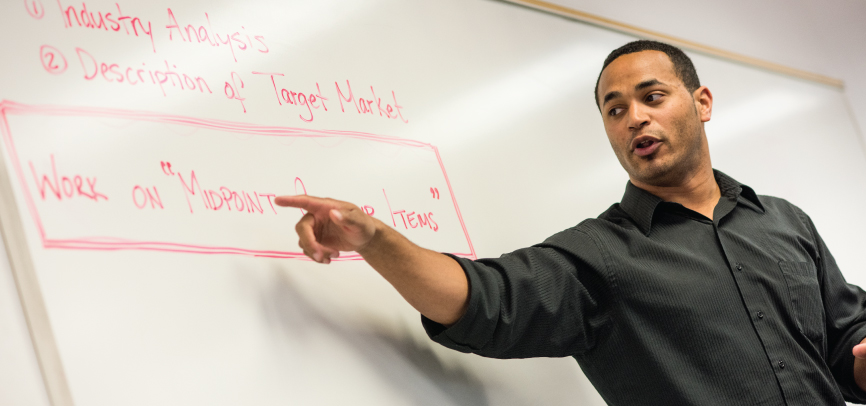 Lifelong Learning Program for Alumni
You've earned your MBA, but are hungry for more. Update your skills and knowledge through MBA Plus – a new program that offers alumni the opportunity to take additional business classes in our Part-Time Hybrid MBA program at a substantial discount.
Earn an MBA Concentration
MBA alumni who wish to strengthen or re-position their career opportunities may choose to complete a set of courses and earn an MBA concentration or specialization in the following fields of study:
Business Analytics
Digital Innovation and Information Systems
Entrepreneurship
Finance
General Business Administration
Healthcare Management
Leadership and Managing Organization Change
Marketing
Those who successfully complete all courses associated with a concentration will receive a certificate from the Graziadio School.
Discount and Class Availability
Through MBA Plus, Graziadio School MBA graduates will receive a 75% discount on tuition for the first 4 units and a 25% discount on additional units taken per academic year. Classes are offered on a space available basis at our three graduate campus locations - Calabasas, Irvine, and West LA.
Program Details
Courses are offered through MBA Plus on a space available basis. Applying to the program does not guarantee a spot in the class.
MBA Plus is available to alumni who graduated from any MBA program at the Graziadio School (Full-time MBA, JD/MBA, MBA/MPP, Part-Time MBA, Executive MBA, or Presidents and Key Executives MBA).
Alumni will appear on the course roster and receive a grade, which will be posted to his or her transcript.
Alumni will participate fully in the course as a student and must adhere to the course attendance policy, complete all assignments, examinations, and team projects.
Alumni who wish to complete a concentration who have not completed the MBA core course associated with that concentration within the past seven years, or did not receive a minimum grade of "B" in the course, may be required to take/retake the core course.
Students taking courses in the MBA Plus Program do not qualify for federal financial aid.