Commencement FAQs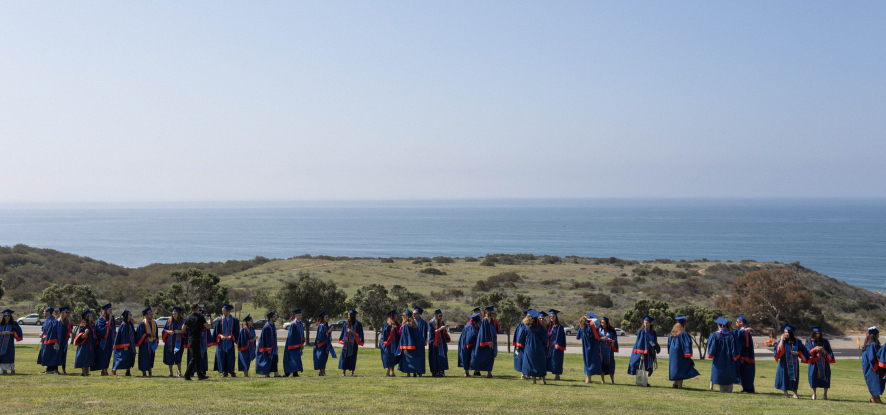 Congratulations 2020 Pepperdine Graziadio Business School graduates! Completing your degree during these uncertain times can be confusing, as normal activities and procedures may not be clear. Please take a moment to review some of the frequently asked questions about graduating during a pandemic and future commencement ceremonies.


Information for Students Graduating During COVID-19
1. When will an in person commencement ceremony be held?
Given the COVID-19 pandemic and safer-at-home orders, we have postponed all in-person 2020 commencement activities to a later date that has not been determined as of yet. Graduates will receive updates via the commencement website and their Pepperdine email accounts as soon as a future date for the in person commencement ceremony is determined.


2. Will we be notified about ordering caps and gowns for the in person commencement ceremony?
Yes, once an in person commencement date is determined/approved, graduates will receive "next steps" details including how to confirm your participation in the ceremony and instructions for ordering caps and gowns.


3. Can I order a cap and gown for photos?
Herff Jones is allowing graduates to rent Pepperdine regalia for photos. Please contact Herff Jones directly here.


4. When will I receive my diploma?
Your diploma certificate will be mailed to you approximately 90 days following grades are submitted. It is important that you check your student account to verify a "zero balance" status. If a balance remains on your account, no matter how small, the Registrar's Office will not send out your diploma.
It is your responsibility to contact the Office of the University Registrar if there is a change of address. Your certificate is a legal document and cannot be duplicated if sent to an incorrect address. Therefore, it is highly recommended that you verify the address on file, via WaveNet, as soon as possible.


5. Can I still order graduation related items like diploma frames, announcements, sashes?
Yes, please visit the Herff Jones site for all things graduation.


6. I missed the Virtual Graduate Celebration, can I still view it?
If you were unable to join us live or if you'd like to rewatch the event, it is available for viewing here.