Awardee Biographies
2020 George Awards Ceremony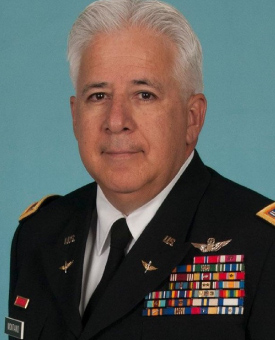 CW5 Anthony A. Montano
Outstanding Fully Employed MBA Student
Anthony A. Montano entered military service in 1987 as a Warrant Officer/Army Aviator candidate, graduating flight school in 1988. Chief Montano has demonstrated the capacity to lead throughout his career rising up to a Senior Master Army Aviator, and the senior rank of Chief Warrant Officer Five (CW5); representing a master level expert of both the technical and tactical aspects of leading in their field. CW5 Montano has deployed on four combat tours with the U.S. Army, and is a highly decorated veteran, been awarded the Bronze Star for his role in Operation Iraqi Freedom, and Air Medal for Operation Just Cause in Panama. He has over 4000 flight hours. He currently serves with the California Army National Guard as the State's Aviation Logistics Management Officer, managing all state assigned aircraft, and finances for Army Aviation.
As a Blackhawk helicopter pilot, he responds to state emergencies such as search and rescue, floods, earthquakes, and wildfires. CW5 Montano has completed a Bachelor of Science in Aeronautics and Master of Science in Project Management with Distinction from Embry-Riddle Aeronautical University; and is completing a Master of Business Administration from Pepperdine University, and is on track to graduate in August 2020. CW5 Montano is also retiring from the military after 33 years of dedicated service, and is starting a new career with Defense Contract Management Agency for the Department of Defense, and will be based in Germany for a 3-5 year tour. He lives with his spouse Josie Montano, and they are transitioning from Sacramento, CA to Wiesbaden, Germany. They enjoy spending time with family, helping in the community, and look forward to their new home and traveling abroad in Europe.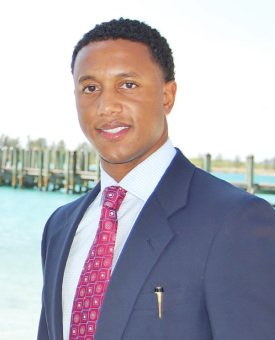 Brandon Lewis
Outstanding MS Student
Brandon is a United States Marine Corps Veteran raised in South Florida. His strong entrepreneurial spirit was developed in his youth, washing cars and walking dogs in his neighborhood. His first job was at his local supermarket bagging groceries at 14 years old. One of Brandon's most memorable experiences was his first internship at the age of 16 years old as a public defender intern working in juvenile drug court.
At the age of 19 years old, Brandon entered the real estate industry by obtaining his Florida Real Estate license where he learned the fundamentals of real estate working for Century 21. His constant thirst for knowledge and life experience led him to obtain his Community Association Manager's license at the age of 21. During the Afghanistan war, Brandon joined the United States Marine Corps at the age of 23, where he was based in Hawaii and served two combat tours in Afghanistan.
During his time in the military, Brandon served as a radio operator in the Batallion Combat Operations Center (COC), foreign advisor to the Afghanistan National Army and Afghanistan National Police. Brandon also assisted his Battalion Judge Advocate to renew land leases for Battalion fighting positions in Afghanistan. Brandon was promoted meritorious Corporal by his senior leadership for his outstanding service. During the opening of the first Miami Heat home game of the 2012 Championship NBA finals, Brandon was honored by the Miami Heat Organization Home Strong Program.
After military service in 2013, Brandon returned to the real estate industry working at Coastal Living Realty of Florida and Beachfront Mann Realty on Hutchinson Island, Florida. Brandon worked with investors and homeowners on the purchase of single-family and multifamily properties before returning to beautiful Hawaii to Hawaii Pacific University in 2016.
Brandon graduated Cum Laude from Hawaii Pacific University in 2019 with a Bachelor of Science in Business Administration with International Business concentration. He enjoys reading, swimming, and weight training during his free time.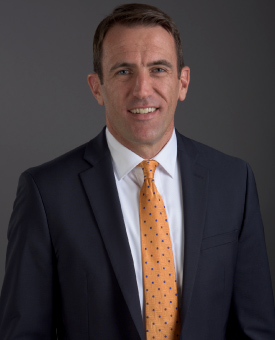 Kevin Groves, PhD
Outstanding Faculty Member
Kevin S. Groves, PhD is an Associate Professor of Organization Theory & Management at Pepperdine Graziadio Business School and President of Groves Consulting Group, LLC. Dr. Groves primarily teaches MBA, DBA, and MSHR courses in organization design and strategic alignment, executive leadership, and talent management at the Malibu and West Los Angeles campuses. Prior to his academic career, Dr. Groves worked as a management consultant in the Strategy & Organization practice at Towers Perrin (now Willis Towers Watson).
Groves Consulting Group supports organizations across industries with leadership and organization development solutions, including succession planning, 360-degree assessment tools, leadership development program design, executive team development, and strategic planning facilitation. Supporting clients across multiple industry sectors, the firm focuses on developing evidence-based solutions anchored by rigorous research. A sample of the firm's recent clients includes Keck Medicine of USC, IngramMicro, Allison+Partners, Laserfiche, Kaiser Permanente, Daimler Trucks North America, Jollibee Foods Corporation, Sutter Health, and HealthStream, Inc.
An active leadership and executive succession scholar, Dr. Groves' research focuses on talent management, succession planning, and executive development practices. He conducts national benchmarking studies, including the semi-annual Talent Management Survey, intensive case studies, and ROI assessments of executive talent management practices. Dr. Groves' recently published book (Winning Strategies: Building a Sustainable Leadership Pipeline through Talent Management & Succession Planning) offers executive teams, boards, consultants, and HR/OD professionals a practical framework and set of succession planning and talent management best practices.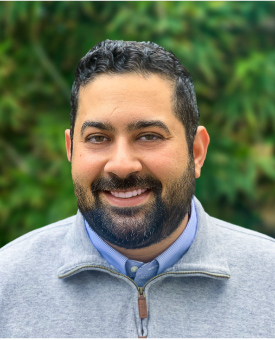 Issam Elie Knickerbocker
Outstanding Full-Time Joint BS/MBA Student
Issam Elie Knickerbocker (Elie) currently manages a boutique law firm focusing in appellate litigation, and recently co-founded Stretch Twenty Consulting for which he recruited several of his MBA peers. Amongst its clientele, Stretch Twenty had paired with a former Fortune 1000 firm to help successfully plan, apply, and implement their entry into West Hollywood's Pride Parade in 2019. On another occasion, Stretch Twenty partnered with a local family-owned plumbing firm to successfully oversee the project planning and cost- analysis, and the acquiring of a project labor agreement with a local plumbing union, for the construction of three homeless shelters in the Los Angeles area.
In line with Pepperdine Graziadio's values, Elie is a recipient of the President's Volunteer Service Award and prioritizes family, ethics, and service to the global community. Through his master's research, he strives to lead and work collaboratively with diverse groups to foster and implement business strategies in line with the rapidly changing global business environment. Elie holds a BS in Business Administration and Management from Pepperdine Graziadio University, for which he graduated as both Summa Cum Laude and as a Beta Gamma Sigma honoree. Elie is currently set to complete his SEER Certified MBA with a concentration in Global Business at Pepperdine Graziadio in the fall of 2020.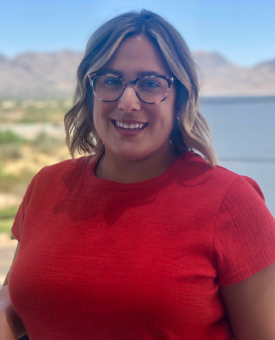 Joelle Rozek
Outstanding Full-Time MBA Student
Joelle holds a BA in English Literature from Arizona State University and will complete her MBA with a concentration in Marketing in the spring of 2020. Joelle is originally from Buffalo, New York. Her background in brand marketing and public relations has enabled her to work at both an established agency FleishmanHillard and a technology startup Vixlet. Joelle has had the privilege to work with major brands such as Major League Baseball, Visa, Liverpool Football Club and more.
Throughout her career and time as an MBA candidate, Joelle has placed an emphasis on global experiences and building her leadership skills. In May 2019, Joelle began an internship with Axon where she was focused on marketing and consumer research. She accepted a full-time position with Axon beginning in May 2020. Joelle is excited to become an active member in the Graziadio Alumni Network and looks forward to connecting with future MBA candidates.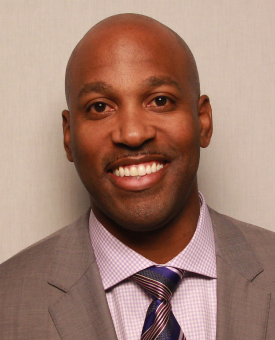 Kenny Walls
Outstanding Executive MBA Student
Kenny is currently a Senior Manager at John Muir Health where he has more than 15 years of experience in the Health Care IT industry, specializing in CIS implementations, Strategy & Ops, and has extensive knowledge of Epic Care Ambulatory clinical processes.
Kenny manages a team of leads, analysts, and supervisors who supports outpatient clinical systems for the organization. His team focuses on system configuration, workflow design, upgrades, and optimization.
His customers are primarily clinicians and their staff but he has a huge influence on decision that are made by operations, senior-level executives, and key board members. Prior to joining John Muir Health, Kenny worked many years in consulting for prestigious firms such as Deloitte and Accenture as well as served many well-known clients including Kaiser Permanente, Stanford Hospital and Clinics, and the University of Michigan.
Kenny earned his Bachelor's degree in Education from Boston College University and was a four-year starter on the varsity basketball team that captured the Big East Championship in 2001. Personally, Kenny enjoys traveling and spending time with his wife and three children. Fun fact: Kenny has a fraternal twin brother named Lenny who played in the NFL for six seasons.