Awardee Biographies
2021 George Awards Ceremony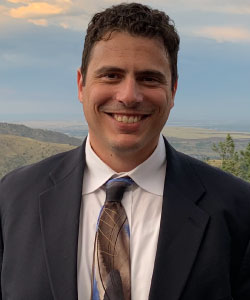 Daniel Riccardelli
Outstanding BSM (MBAJ) Student
Daniel is currently the Western Regional Sales manager for his family's business Times Square Lighting, a small lighting fixture manufacturing company based in New York. He has been involved with the company's operations for over 15 years and has extensive experience in areas such as new product development, marketing, and strategy.
Daniel manages a team of over 15 different sales representatives throughout the West and Southwest Regions and oversees his company's entire sales and marketing strategy. With most of the company's business existing in the Northeast where the company was founded, Daniel decided to move to Los Angeles in 2016 to help boost awareness of his company's products and capabilities. Since then, Time Square Lighting has seen impressive growth in the Western Region and has worked on many high-profile projects. Him and his team is focused on identifying opportunities, researching new technology, and delivering high-quality lighting products at relatively low price points.
He has worked with some of the world's best and most prominent lighting designers, architects, interior designers, and engineers to create state-of-the-art exhibit spaces by utilizing some of the best and latest technology in lighting and controls. Some notable clients include Google, Microsoft, Meow Wolf, Funko, MS Rau, Tao Restaurants, and the Arizona Museum of Natural History.
Daniel earned his Bachelor's degree in Management from Pepperdine Graziadio Business school where he graduated Summa Cum Laude. He is also a member of Beta Gamma Sigma, an academic honor society for top business school students. He is set to earn his MBA from Pepperdine Graziadio in summer 2021.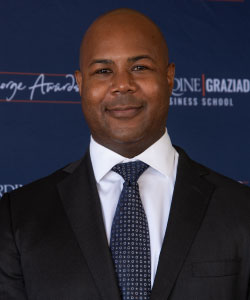 Naum L Ware Jr.
Outstanding Fully Employed MBA Student
Naum L Ware Jr is a sergeant in the Los Angeles Police Department (LAPD) and currently supervises the Community Relations Office at Southwest Division. This assignment's role is to strengthen relations with the community by forming partnerships with stakeholders to address crime and quality of life issues. He's also worked as a patrol supervisor. Some of his responsibilities in this position included leading and monitoring patrol officers during their law enforcement activities, handling radio calls, conducting use of force investigations, and conducting preliminary complaint investigations.
Naum has over 18 years with the LAPD, and he's worked numerous assignments such as patrol, narcotics, and administrative functions. His most notable positions include an investigative role reviewing hundreds of use-of-force investigations, thus becoming one of the Department's subject-matter experts on the Use of Force. Naum also cherished his time working youth programs. He established and oversaw the LAPD Gateway youth leadership cadet post in South Los Angeles. His mission was to mentor and develop youth to become successful and productive members of society.
Before joining the LAPD, Naum honorably served in the United States Army for seven years (1996 – 2003) as a combat engineer and combat engineer squad leader. He was responsible for training his team in mobility, counter-mobility, demolitions, and general engineering skills. During this time, Naum participated in two peace-enforcement operations, Operation Joint Endeavor in Bosnia-Herzegovina (1998) and Operation Joint Guardian in Kosovo (2000).
Naum's passion for learning and continued self-improvement led to his obtaining an Associate of Arts degree in Liberal Arts from Azusa Pacific University, a Bachelor of Science degree in Management from Pepperdine University, and a Master of Business Administration degree from Pepperdine University.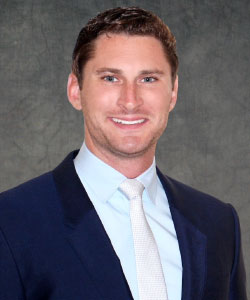 John M. Powers Jr.
Outstanding Full-Time MBA Student
John graduated from Norwich University in 2013, majoring in Political Science. He served as a Ground Intelligence Officer and MAGTF Intelligence Officer in the United States Marine Corps from 2013 to 2019. He deployed with Special Purpose Marine Air Ground Task Force 16.1/2 to Europe and Africa. Following that deployment, he was stationed in Yokosuka, Japan serving with the Navy's 7th Fleet Staff aboard the USS Blue Ridge, where he deployed throughout Asia. He completed his service as a Captain and transitioned from active duty in July 2019.
Throughout his career and time as an MBA candidate, John has placed an emphasis on global experiences and building his leadership skills. In June 2020, he began a Summer MBA internship with Bank of America in Digital Platform and Products. Most recently, he completed a Fall MBA internship with Fox News Media in Business Intelligence. John is looking forward to becoming an active member in the Graziadio Alumni Network and will graduate this upcoming April 2021.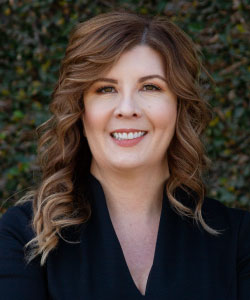 Michelle Letendre
Outstanding Online MBA Student
Michelle Letendre is a student in the Online MBA program at the Graziadio School. When she graduates, her area of concentration will be Data Analytics. Her strengths are rooted in compassion for others, life-long learning, and a commitment to service to others. With 30 years of continuous service with Kaiser Permanente in patient care, pharmacy, clinical technology, and finance, her colleagues describe working with her as mission-driven, collaborative, and steadfast. She hopes to integrate her educational and professional experience as a future data analytics professional and servant leader.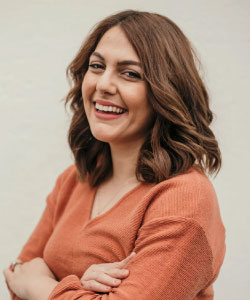 Talar Malakian
Outstanding Executive MBA Student
Talar Malakian Khrlobian is a marketing leader with over 8 years of experience producing a wide range of 360 integrated marketing and advertising campaigns. She works for Salted Stone, Hubspot's largest elite global partner agency as Director of Digital Media, managing social, paid media and analytics operations. She loves working with growing companies to create demand generation-focused programs that optimize every stage of the user lifecycle and create brand loyalty. Her clients have included: Xbox, Microsoft, Mattel, Boxed Water is Better, and SaaS growth-stage startups. Her client campaigns have been nominated for Shorty Awards, Clio Awards, and Webby Awards.
Talar's educational and career journey started at UC Irvine, where she got a degree in English Literature. And her early career began in community organization for local political campaigns and nonprofit organizations. That's when she turned to social media as a network for digital community building and social good.
Talar is mom to Aram and Leia. In her spare time, she embraces carbs, reads fiction, and travels with her husband, Chris. She lives in Los Angeles, but her mind and heart are often in Armenia.
She believes the intersection of data, culture and storytelling is the single most important driver and vehicle for positive good-for-the world, global impact.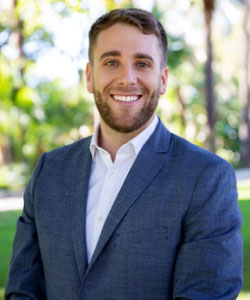 Zach Okyle
Outstanding MS Student (Real Estate)
Zachary Okyle is a student in the Master of Science in Real Estate program. He has worked as a real estate broker for the past 8 years in Los Angeles, CA. He has sold over $40,000,000 in single-family and multifamily properties on the west side of Los Angeles. He received an undergraduate degree from Indiana University where he took classes like real estate finance and ARGUS. He is looking forward to a career in real estate development, redevelopment, and asset management.
Zachary grew up and currently lives in LA with his wife and daughter, Mila. He spends his free time taking care of his daughter, practicing jiu jitsu and cooking.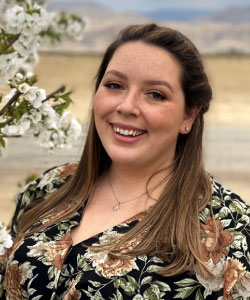 Diana Brodskiy
Outstanding MS Student (Human Resources)
Diana Brodskiy is a soon-to-be double wave hailing from Los Angeles, CA. Prior to her time at Pepperdine, Diana worked primarily in the healthcare industry in various marketing and human resources roles. In 2019, she earned her MBA with concentrations in Marketing and Entertainment, Media, and Sports, where she also earned the SEER certificate. Upon graduation, Diana accepted a dual-focused role in marketing and human resources at a thriving Los Angeles area tech start-up and diligently laid the framework for the organization's Human Resources Department. Although passionate about marketing, through her experience at this start-up, Diana learned that her future is in human resources and chose to return to Pepperdine Graziadio Business School to pursue her MSHR. Upon graduation, Diana hopes to take her further developed HR skillset, coupled with her MBA concentration in Entertainment, Media, and Sports, and enter the Entertainment industry as a business strategy human resources partner.
In her spare time, Diana loves to cook, spend time with her family, and explore the world with her fiancé and their two Australian Shepherds, Josie and Chewie.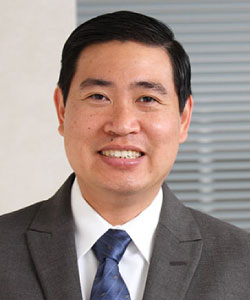 Agus Harjoto
Outstanding Faculty Member
Dr. Maretno Agus "Augus" Harjoto earned his bachelor degree in Chemical Engineering from Diponegoro University, Indonesia. He earned a master in agribusiness at Arizona State University and a master in agricultural economics at University of Kentucky. He earned his Ph.D. in economics from the University of Kentucky in 2002. Dr. Harjoto received the 2009 Moskowitz Prize Award from the Center for Responsible Business, University of California Berkeley for his research on Corporate Social Performance. He also received the 2011-2012 Julian Virtue Professorship Award and the 2015-2017 and the 2019-2021 Denney Academic Chair from the Graziadio Business School. He was awarded the Pepperdine's Howard A. White category 2 teaching award in 2011 for his teaching excellence. He has published research papers in corporate social responsibility, board diversity, corporate governance and the impact COVID-19 on stock markets that can be found in his Google Scholar.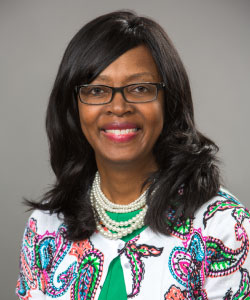 Kim Folsom (MBA '02)
Waves of Service Award
Kim Folsom is the co-founder and CEO of Founders First Capital Partners, LLC, (FFCP) a revenue-based investment and advisory support investment platform. FFCP is the largest private provider of growth funding for service-based businesses and the only minority and women-led, revenue-based venture platform with $100M in committed capital. FFCP is focused on partnering with employer-based, contract revenue generating small businesses ($250K to $5M), to provide them with flexible and non-dilutive funding, expertise and resources to achieve exponential growth in underserved communities. Since their founding in 2015 the firm has provided funding and growth support to over 200 companies.
As a social entrepreneur, Ms. Folsom is dedicated to leveraging the power of market forces and sound business practices to address disparities in revenue and job growth among businesses led by underrepresented founders. She has raised more than $30 million in institutional venture financing, created over 500 premium wage jobs and has founded or served as a key executive for multiple successful ventures, including showUhow (acquired by Sellpoints), DriveCam (now Lytx) and Seminarsource. Before devoting her energies to entrepreneurship, Ms. Folsom was an executive at National Dispatch Center, Luce Forward and Alltel Systematics and Great American First.
As part of her mission to help underserved and underrepresented entrepreneurs build sustainable, growing businesses, Ms. Folsom has taught at several prominent universities including most recently at National University. She earned her MBA degree from the University of Pepperdine and a bachelor's degree in information systems, a minor in economics from San Diego State University. As part of her commitment to ensure diverse future tech leadership, Ms. Folsom co-founded a STEM and Robotics enrichment program to benefit underrepresented middle school children living in Southern California.
Hugo Fruehauf
Graziadio Best for the World Alumni Leader
Hugo Fruehauf gained his degree in electronic engineering technology from DeVry University, Illinois. From 1960-65 he was Field Operations Test Engineer at Martin-Marietta and Convair Astronautics covering Atlas-Agena launches and Titan-I ICBM testing at Vandenberg Air Force Base; and for test launches of the TM-76B Cruise Missile at Cape Canaveral. He joined Rockwell International in 1965 as electrical systems manager for the Saturn-V, 2nd stage launch vehicle at the Mississippi Test Facility (now the Stennis Space Center).
He was Rockwell's Chief Engineer and Systems Manager for the design and development of the GPS Satellite (1973-78). He was also Chief Engineer for the design and development of NASA's TDRS (Tracking and Data Relay Satellite) and helped develop the first fully radiation hardened rubidium vapour atomic clock alongside Schwartz.
Fruehauf joined the German company Ball-Efratom and served as President and CTO until 1995. Here he worked to invent the first miniature rubidium vapour atomic oscillator, which met GPS' accuracy requirements and became the 'clock of choice' for GPS satellites. He was Group Vice President and CTO at Defense Group, Alliant Techsystems (1995-97) and, between 1998-2007, was VP/CTO at FEI and President/CEO/CTO at FEI-Zyfer, Zyfer and Odetics Telecom.
He gained an MBA in global business and management from Pepperdine University - Graziadio Business School (2005-07) and set up the Hugo Fruehauf Company in 2008 and is currently a consultant. He is also an adjunct professor at the Pepperdine University Graduate School (2008 onwards).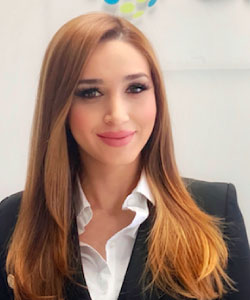 Jacqueline Bagumyan
Honorable Mention Fully Employed MBA
Jacqueline holds a bachelor of science in business administration from the University of Southern California. She is set to graduate from Pepperdine's MBA program in August 2022 with a concentration in leadership and managing organizational change. Currently, she is a business development, partnerships, and operations manager at Veritas Technologies and spearheaded the integration of the Globanet acquisition into Veritas' digital compliance division. Prior to her immersion into the technology industry, Jacqueline interned at renowned entertainment law firms and worked at NASA's Jet Propulsion Laboratory as a business associate on the Rosetta Mission. While working on the Rosetta Mission, Jacqueline's passion for helping people succeed was exemplified when she helped create a space academy. This academy provided local high school students the ability to gain experience in various industries and also aided in their admittance to several ivy league schools.
A Los Angeles, California native, Jacqueline is an avid hiker, traveler, dancer, and baker. Jacqueline lives every day grateful and spends most of her time with family and loved ones.