Awardee Biographies
Student Recipients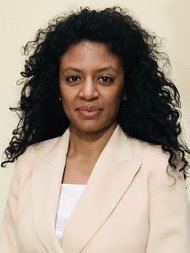 Doster Monica
Fully Employed Master of Business Administration (FEMBA)
Ms. Doster holds a BS in Accounting and a BA in Television Production & Communications from Pepperdine University and will be completing her MBA in the spring of 2019. She presently is the Social Community Manager at Union Bank. Ms. Doster is highly organized and uses her effective time management skills and exceptional follow through to stay on top of both her classroom and work assignments. She possesses strong interpersonal and communication skills. Ms. Doster is a proven team player both in the classroom and in her professional engagements. She is also active in the animal protection services community. These attributes are complimented by her commitment to a life of leadership, service, and purpose.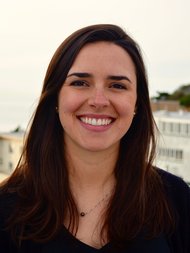 Hannah Jones
MS in Organization Development "Upsilon Prime" cohort
Hannah is an outstanding student in the "Upsilon Prime" cohort, having completed all assignments on time and of excellent quality. She is very well regarded by both faculty and cohort members for her leadership and presence in the classroom.
Hannah's thesis work is also outstanding. She co-presented findings at a peer reviewed International conference and received outstanding reception. Her work, "Transforming Development: Unleashing Individuals by Changing Leadership" exemplifies Pepperdine's mission of service and leadership to make the world a better place.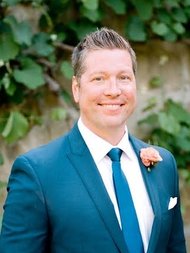 Ryan Leahy
MS in Management and Leadership
Ryan Leahy is an accomplished Naval Veteran where he served as a Nuclear Electronics Technician for twelve years during which time he took responsibility for personnel, project, and operations management. During his time in the Navy, Mr. Leahy proved his ability to work well under pressure, among his many accomplishments he managed a technically-challenging division of over 75 personnel in the operation, maintenance, and training associated with an aircraft carrier reactor plant.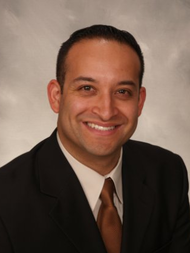 Carlos Lopez
MS in Real Estate
Carlos is the epitome of a Graziadio leader: he enacts his faith by putting the needs of others first, has high ethical and academic standards, and cares deeply about his classmates and community. He has an infectiously positive personality that translates into leadership in and outside of the classroom environment, as his co-founding the Pepperdine Real Estate Club attests. The whole class benefits from his leadership and his selfless attitude. In short, Carlos Lopez is the precisely kind of candidate the George Awards were meant to honor.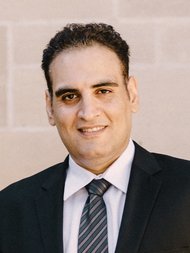 Arash Malekahmadi
Fully Employed Master of Business Administration (Online)
Mr. Malekahmadi holds a Master of Science in Engineering, University of California, Los Angeles and will be completing his MBA in the spring of 2019. He presently is the Electrical Engineering/Interiors Manager at Boeing. Mr. Malekahmadi possess an abiding commitment to academic excellence and plans to pursue the school's analytics concentration. During his tenure at the Graziadio School he has developed both a passion for problem solving and quantitative reasoning along with a clear understanding of the importance of treating others with courtesy and respect. Mr. Malekahmadi is active in Boeing's ECF outreach program to the poor and is a contributor at St. Jude's Hospital. He fundamentally supports Pepperdine's mission statement and is commitment to a life of leadership, service, and purpose.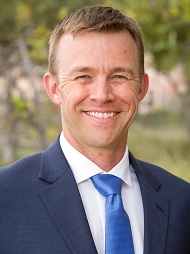 Cory McKnight
Executive Master of Business Administration
Cory came to the program with a depth of practical experience as both a trained engineer and a mid-level executive. In his career, Cory leads the Southern California region for his industrial controls company. Cory holds full profit and loss responsibility and is accountable for all functions across the business.
In addition to his career achievements, Cory has been a model student in the program. Aside from his top of the cohort academic performance, Cory is role model for his peers with his level of preparation, quality deliverables and insights in group discussions. Cory has the unique ability to bring his technical background as an engineer along with his business acumen into the classroom. He seamlessly couples this background and perspective with a sense of humor and charm that have endeared him to his colleagues and faculty alike. Cory has consistently presented himself as the benchmark of ethical behavior, humility, care for cohort and pride in the EMBA Program.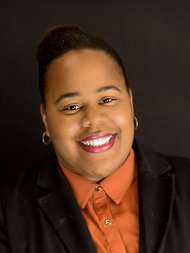 Shaina Poulard
Full Time Master of Business Administration
Shaina (Shai) has taken on a leadership position within the classroom, the larger GSBM community, and the broader community outside of Pepperdine. In the classroom she is an outstanding student who is vocal, engaged, and committed to excellence. As a GSBM Student she is the president of Net Impact where she has organized many student events and activities including the 2nd Annual Diversity Week, the New Student ABS Workshop and others to name a few. Additionally, outside of Pepperdine Shai has volunteered her time teaching young children to read.
Waves of Service Awards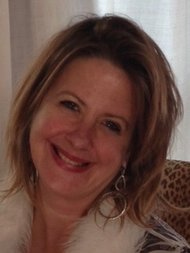 Beth Waitkus (MSOD '04)
Founder & Executive Director, Insight Garden Program
Beth founded the Insight Garden Program (IGP) in 2002 at San Quentin Prison to transform prisoners'​ lives through connection to nature. IGP's "inner" and "outer" gardening approach transforms lives, ends ongoing cycles of incarceration, and creates safer communities. Since then, Beth's work has expanded from a small garden on a prison yard to eight more facilities in California (including LA County), as well as nationally. Through this work, Beth continues to advocate for criminal justice reform and highlight ongoing environmental, economic, racial and health equity issues across California and the nation.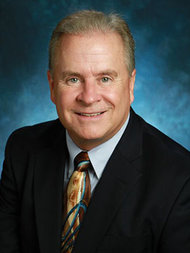 James Balla (BS 84, EMBA 94)
CEO and President Pacific Clinics Mental Health
Jim continues to work actively to integrate health services so that behavioral health and primary care health services can be provided to clients seamlessly and effectively. Beyond his leadership efforts at Pacific Clinics, he plays an active role in local, regional and national associations that advocate for improvements and enhancements to the behavioral health system of care that promise to benefit persons with mental illness in the future.
Alumni Award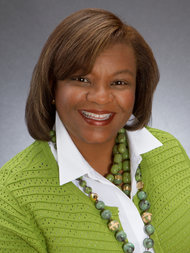 Britta Wilson (EMBA '92)
VP, Inclusion Strategies
Pixar Animation Studios
As Vice President of Inclusion Strategies at Pixar, Britta focuses on creating a culture of inclusion, predicated on respect, valuing differences, and learning, which in turn results in increased psychological safety and belonging. Britta socialized inclusion and modified talent management practices and employee experiences.
Faculty Member Award
Dr. John Mooney
Outstanding Faculty Member
Dr. John Mooney has been with the Graziadio School for 15 years. During his time at the school, he was actively involved with building industry relationships for the university. He has successfully connected Pepperdine University with industry leaders, oftentimes leading the charge for the Center for Media & Entertainment and the Hollywood IT Symposium. John has also been very instrumental in creating and developing industry speaker series, as well as bringing in industry experts to contribute to program development and to speak to our students on the topic of professional job opportunities. He is recognized for his business connections and respected by many scholars worldwide.