Past Award Recipients
Graziadio School George Awards
Interim Dean David Smith and the Graziadio Board are honored to congratulate past recipients of the George Awards. We continue to learn from their example and are inspired by their demonstration of Best for the World Leadership.
School benefactor and Imperial Bancorp founder George L. Graziadio's legacy looms large by any standard. He will be remembered as a business innovator and leader, as well as a dedicated family man and generous philanthropist. His life and good works stand as a testament to what can be achieved when vision and compassion are fueled by enthusiasm and hard work. This testament lives on through the graduates of the school that bears his name.
Read more about past awardees here:
2022 George Awards Ceremony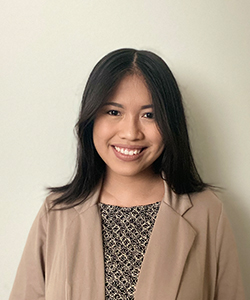 Kirstine Donato
Outstanding Full-Time MBA Student
Ever since she was a little girl, Kirstine's passion has always been to improve the lives of others through their health. That has not changed. However, fulfilling that passion looks different from what she had imagined it to look back then. After receiving her bachelor's degree in Kinesiology, Kirstine was on the path to becoming a Doctor of Physical Therapy. Still, she realized how much she preferred and enjoyed working behind the scenes at a medical practice to ensure the team has the support and resources to do their job – to serve patients. Upon her realization, Kirstine decided to pursue her MBA to make a more significant difference in the healthcare industry.
Throughout her time as an MBA candidate, Kirstine wanted to soak up everything that the program had to offer – knowledge, skills, and most importantly, relationships. She took up a leadership position with the Graziadio Women's Business Association in her first semester, eventually becoming president during her final year in the program. In June 2021, she began a Summer MBA internship with Blue Shield of California and had been grateful to have been granted an extension to continue to intern for the company while she completed her program as a full-time student. While all these big milestones were significant, the small moments between them have left a more substantial impact on Kirstine. The positive dissent in classes, the walks to Heroes Garden during class breaks, and many more memories that may seem small but were big. It was the friendships with people who challenged Kirstine to be better, not just as a professional but as a person.
After graduation, Kirstine is looking forward to becoming an active member of the Graziadio Alumni Network and changing the healthcare space with people-centered innovation.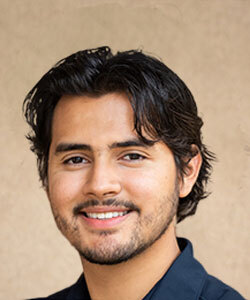 Leonardo Reyes
Outstanding MS Student (Applied Finance)
Leonardo is currently pursuing his master's degree in Applied Finance at Pepperdine Graziadio Business School. He graduated from CSU Fresno in 2020, earning a Bachelor of Science in Business Administration with an emphasis in International Business. After graduating from Fresno State, Leonardo worked for one year at State Farm, earning valuable experience in both sales and marketing as an Account Associate. While studying at Pepperdine, he had the opportunity to work as a Research Analyst Intern at 118 West Capital, a boutique investment fund in Long Beach, doing equity research for the firm. Leo also had the privilege to represent Pepperdine at the 2022 CFA research challenge, where his team won second place in the regional competition. In addition, Leo worked as a finance intern at a software startup company based in DC called Parker Health. While working for Parker Health, Leo engaged and received firsthand experience in SEC compliance and active capital raises with some of the Nation's largest investment banks. After graduation, he plans to continue his finance career, specifically in Corporate Finance or Investment Banking.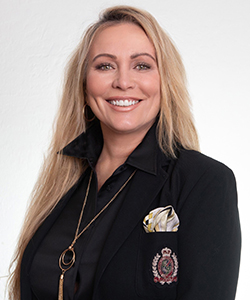 Michelle Derheim
Outstanding BSM Online Student
Michelle Derheim is a graduate of Graziadio School of Business with a BS in Business Management and looks to further her learning experience by pursuing an MBA and Ph.D. in Business. Before Pepperdine, Michelle's self-determination for being a leader was exemplified through graduating in the top 10% of her educational experiences and garnering top awards and honors for service and accomplishments throughout her career. Michelle has had a well-rounded career with over 40 years in the fields of marketing and advertising, holding senior management positions. During her career, Michelle had the privilege to work for well-respected companies such as Disney, ABC Television, and Hearst Media Group. She has worked in start-ups where business practices centered on collaboration helped strengthened the ability to work in today's team environments.
After 20+ years in the for-profit space, Michelle has transitioned to the non-profit sector where the experience has been life-changing. That experience pushed Michelle to go back to school to continue her life journey where knowledge is indeed power, the power to change yourself, and, through actions, the course for others. She is looking ahead to earning an MBA and Ph.D. in Business, emphasizing non-profit consulting.
Having married late in life, Michelle and her husband split their time between San Francisco and their second home on the Big Island of Hawaii, continually growing to live a more balanced life. The couple's last trip to Cuba saw firsthand how perseverance and determination change how one sees the world around them.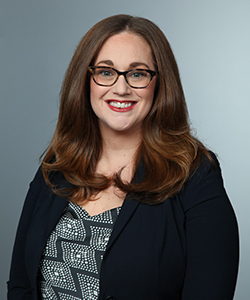 Kelly Javier
Outstanding Fully-Employed MBA Student
Kelly Javier is a Pepperdine Alumni Associate as well as a student ambassador, where she supports recruitment efforts by speaking to prospective students through virtual informational sessions that Graziadio puts together. She participates in Coffee Chats and is part of the PeppConnect mentoring program. Kelly recently published a blog on making the most out of a virtual education.
Kelly is the Marketing Director at Partner Engineering and Science, Inc. (Partner) With more than twenty years of experience in all aspects of marketing, she helped build Partner's marketing team from the ground up and helped Partner grow from a $20 mil to $300 mil company. She is responsible for strategic planning and execution, accountable for a $3 mil marketing budget and committed to the career development of the professionals on her team. Kelly helped to establish and grow two commercial real estate industry groups, CLRM and EFMR. During her time at Pepperdine, Kelly was voted by her Partner colleagues to become a principal of her firm.
Through her mentorship and volunteer work, Kelly values mentoring young professionals, caring for cats at a local rescue, and volunteering with Second Harvest Food Bank. Through her Pepperdine E2C project, she connected with a non-profit, The Lantern Network, which is focused on professional and skills development for black youth. She has been working to help support them through various efforts. Kelly's ultimate goal is to leverage her Pepperdine MBA to be on the board of a youth focused non-profit and give back to her community.
A second generation and double alum, Kelly received her BS in management at Pepperdine's business school in 2019 and expects to receive her MBA in global business in 2022. Kelly's father is a class of 2013 MBA alum.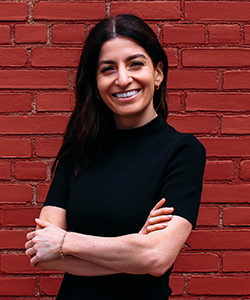 Alexandra Devolites
Outstanding Online MBA Student
Alexandra is an experienced brand strategist and marketing leader. She has spent nearly a decade building beloved global brands such as lululemon, Away, and currently, On.
Alexandra graduated from the University of Virginia in 2010 with a BA in Psychology. She was a proud member of the Virginia Dance Team and Virginia Dance Company.
Upon graduating from the University of Virginia, Alexandra moved to Los Angeles to pursue a career in dance. She experienced the joy of pursuing a passion, independence, and the magic of diverse and creative communities.
Alexandra values authenticity, collaboration, curiosity, kindness, and the desire to do good. She found these qualities in her peers, professors, and the entire Pepperdine Graziadio Business School ecosystem during her time in this MBA program. She is honored to receive this prestigious George Award. She will graduate in August 2022 with a concentration in Digital Innovation and Information Systems.
She currently resides in Brooklyn, NY, with her rescue pup, Penelope.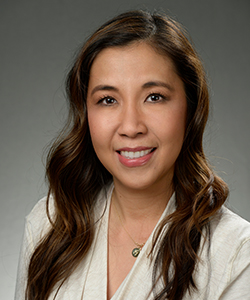 Maricar Cutillar-Garcia
Outstanding Executive MBA Student
Maricar Cutillar- Garcia is a practicing physician currently working at Kaiser Permanente Antelope Valley Medical Center. She has been a Kaiser Permanente physician for the past 25 years, and her field of specialty is Allergy and Immunology. After receiving her medical degree MD at the University of the East, she continued her postgraduate medical education and training in Pediatrics at the Kaiser Permanente Los Angeles Medical Center. She then pursued a subspecialty training in Allergy and Immunology at the University of California Los Angeles David Geffen School of Medicine and Harbor-UCLA Medical Center in Torrance, California. Cutillar-Garcia is a Diplomat of the American Board of Pediatrics and the American Board of Allergy and Immunology. She recently received her MBA degree from Pepperdine University Graziadio Business School.
Aside from her clinical role as a physician, she is involved in leadership positions at Kaiser Permanente. She served as the Chief of Service of the Department of Allergy and Immunology and physician leader for the medical center's asthma team for several years. Other committees she was involved in included Drug Utilization, Quality Improvement, and Coding Standards. Cutillar-Garcia is a member of the Los Angeles Society Allergy, Asthma and Clinical Immunology and the American Academy of Allergy, Asthma, and Immunology. She is also a member of the Pepperdine University Chapter of Beta Gamma Sigma Business Honor Society.
With a passion for life-long learning and mentorship, Cutillar-Garcia volunteered her time teaching medical students and resident physicians as an assistant clinical professor at the Department of Pediatrics UCLA David Geffen School of Medicine, Harbor-UCLA. She continues to give lectures to primary care physicians on developing topics in her specialty area. To reconnect with her heritage and her desire to be part of the global community, she organized a group known as "Roots for a Cause," which raises awareness and funds for nonprofit organizations based in the Philippines to benefit pediatric patients with special needs. Residing in the Los Angeles area for most of her life, she enjoys spending time with her husband and their five children.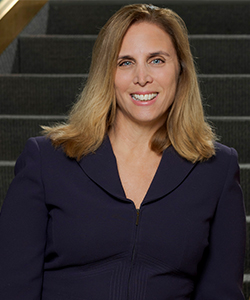 Dr. Jolie Gutentag
Outstanding Executive DBA Student
Dr. Jolie Gutentag has held leading management positions at notable companies such as Procter & Gamble, Nestlé, acquiring extensive experience in the areas of strategic marketing, product innovation and general management in Europe. Her passion lies in empowering diverse teams and individuals with knowledge and methodologies to achieve breakthrough results. She was CEO of Tempo Electronics, a semiconductor packaging company, which she sold to Advantek. More recently, Jolie has worked as an interim executive, consultant and trainer for renowned organizations to develop and implement brand growth strategies. She recently received her Doctorate of Business Administration from Pepperdine Graziadio Business School while working as an adjunct Professor in Marketing, Sustainable Business Strategy and Cross-Cultural Management. Her research, which demonstrates how framing sustainability as circularity (circular economy) can shift consumer behavior, has been recognized at top academic conferences. In the Fall 2022, Jolie will join Pepperdine as Visiting Assistant Professor of Communication.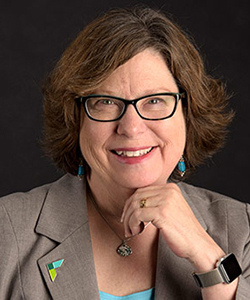 Ann Feyerherm, Ph.D.
Outstanding Faculty Member
Raised in the Midwest by parents who were educators, it seemed natural for Ann to gravitate to the teaching profession. She attended Iowa State University for her bachelor's and master's degrees. After eleven years working for Procter & Gamble, she returned to education, receiving her Ph.D. at the University of Southern California. Having worked at Pepperdine University for almost 30 years, she has enjoyed teaching students in multiple programs. She helped create or improve more than four degree programs, and served in administrative capacities as a program director, department chair, and Associate Dean. Her research involves issues in change management, leadership development, and trans-organizational systems and she presents at conferences and publishes in academic journals and books in addition to consulting. She is the recipient of the Howard A. White Award for teaching excellence and the John Nicks service award and was honored by the Organization Development and Change Division of the Academy of Management for her many years of service.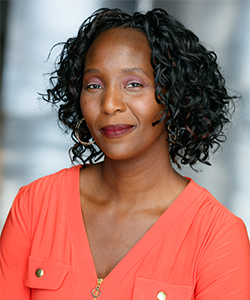 Stacey Gordon
Outstanding Alumni Award
Leading at the intersection of diversity, inclusion, and workplace culture, as CEO of Rework Work, Stacey focuses on reworking how companies work; including how they inclusively recruit, hire and engage employees, effectively creating inclusion and belonging for all.
In her role as Executive Advisor and Diversity Strategist, she coaches and advises executive leaders on DEI strategies for the business while offering a no-nonsense approach to education for the broader employee population. As a globally recognized keynote speaker, leadership consultant and sought-after expert on DEI, Stacey has provided subject matter expertise to Harvard Business Review, SHRM, Fast Company, Skillsoft, Forbes, NPR Radio, BBC Radio, and the Association for Talent Development.
Stacey is the creator of a course on the topic of unconscious bias which was the #1 most viewed course on the LinkedIn Learning platform for 2021. With several courses on the platform, she has surpassed the milestone of having reached more than 1 million unique learners overall and her unconscious bias course has been translated into more than four languages. Her work has been utilized by Fortune 100 companies around the globe including, Microsoft, GE, HP and AT&T. Stacey is also the author of Unbias: Addressing Unconscious Bias at Work, a book that reached #1 on several Amazon New Release lists.
Previously employed as an Adjunct Professor teaching Diversity in Organizations at Phillips Graduate University, she now teaches at Pepperdine University in the Business School where she earned her MBA. Formerly the Director of Education for the largest SHRM affiliate in the country, Stacey earned both her Inclusive Workplace Culture credential and her SHRM Senior Certified Professional certification from the Society for Resource Management (SHRM).
She was recognized by Pepperdine University as a Top 40 Over 40 Leader, by the Los Angeles Business Journal for her work in Diversity and by Forbes as a Top 3 Business Leader Who Spoke Out About Diversity & Inclusion.
A mom of three daughters, she is proud of the work she does to make all the difference in the world, as she knows that will eventually make the world a better place for them.
2021 George Awards Ceremony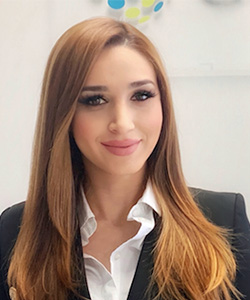 Jacqueline Bagumyan
Honorable Mention Fully Employed MBA
Jacqueline holds a bachelor of science in business administration from the University of Southern California. She is set to graduate from Pepperdine's MBA program in August 2022 with a concentration in leadership and managing organizational change. Currently, she is a business development, partnerships, and operations manager at Veritas Technologies and spearheaded the integration of the Globanet acquisition into Veritas' digital compliance division. Prior to her immersion into the technology industry, Jacqueline interned at renowned entertainment law firms and worked at NASA's Jet Propulsion Laboratory as a business associate on the Rosetta Mission. While working on the Rosetta Mission, Jacqueline's passion for helping people succeed was exemplified when she helped create a space academy. This academy provided local high school students the ability to gain experience in various industries and also aided in their admittance to several ivy league schools.
A Los Angeles, California native, Jacqueline is an avid hiker, traveler, dancer, and baker. Jacqueline lives every day grateful and spends most of her time with family and loved ones.
Diana Brodskiy
Outstanding MS Student (Human Resources)
Diana Brodskiy is a soon-to-be double wave hailing from Los Angeles, CA. Prior to her time at Pepperdine, Diana worked primarily in the healthcare industry in various marketing and human
resources roles. In 2019, she earned her MBA with concentrations in Marketing and Entertainment, Media, and Sports, where she also earned the SEER certificate. Upon graduation, Diana accepted a dual-focused role in marketing and human resources at a thriving Los Angeles area tech start-up and diligently laid the framework for the organization's Human Resources Department. Although passionate about marketing, through her experience at this start-up, Diana learned that her future is in human resources and chose to return to Pepperdine Graziadio Business School to pursue her MSHR. Upon graduation, Diana hopes to take her further developed HR skillset, coupled with her MBA concentration in Entertainment, Media, and Sports, and enter the Entertainment industry as a business strategy human resources
partner.
In her spare time, Diana loves to cook, spend time with her family, and explore the world with her fiancé and their two Australian Shepherds, Josie and Chewie.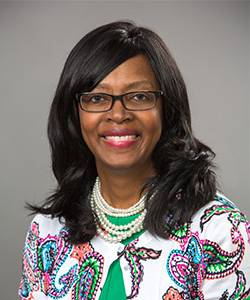 Kim Folsom
Waves of Service Award
Kim Folsom is the co-founder and CEO of Founders First Capital Partners, LLC, (FFCP) a revenue-based investment and advisory support investment platform. FFCP is the largest private provider of growth funding for service-based businesses and the only minority and women-led, revenue-based venture platform with $100M in committed capital. FFCP is focused on partnering with employer-based, contract revenue generating small businesses ($250K to $5M), to provide them with flexible and non-dilutive funding, expertise and resources to achieve exponential growth in underserved communities. Since their founding in 2015 the firm has provided funding and growth support to over 200 companies.
As a social entrepreneur, Ms. Folsom is dedicated to leveraging the power of market forces and sound business practices to address disparities in revenue and job growth among businesses led by underrepresented founders. She has raised more than $30 million in institutional venture financing, created over 500 premium wage jobs and has founded or served as a key executive for multiple successful ventures, including showUhow (acquired by Sellpoints), DriveCam (now Lytx) and Seminarsource. Before devoting her energies to entrepreneurship, Ms. Folsom was an executive at National Dispatch Center, Luce Forward and Alltel Systematics and Great American First.
As part of her mission to help underserved and underrepresented entrepreneurs build sustainable, growing businesses, Ms. Folsom has taught at several prominent universities including most recently at National University. She earned her MBA degree from the University of Pepperdine and a bachelor's degree in information systems, a minor in economics from San Diego State University. As part of her commitment to ensure diverse future tech leadership, Ms. Folsom co-founded a STEM and Robotics enrichment program to benefit underrepresented middle school children living in Southern California.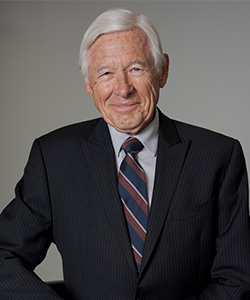 Hugo Fruehauf
Graziadio Best for the World Alumni Leader
Hugo Fruehauf gained his degree in electronic engineering technology from DeVry University, Illinois. From 1960-65 he was Field Operations Test Engineer at Martin-Marietta and Convair Astronautics covering Atlas-Agena launches and Titan-I ICBM testing at Vandenberg Air Force Base; and for test launches of the TM-76B Cruise Missile at Cape Canaveral. He joined Rockwell International in 1965 as electrical systems manager for the Saturn-V, 2nd stage launch vehicle at the Mississippi Test Facility (now the Stennis Space Center).
He was Rockwell's Chief Engineer and Systems Manager for the design and development of the GPS Satellite (1973-78). He was also Chief Engineer for the design and development of NASA's TDRS (Tracking and Data Relay Satellite) and helped develop the first fully radiation hardened rubidium vapour atomic clock alongside Schwartz.
Fruehauf joined the German company Ball-Efratom and served as President and CTO until 1995. Here he worked to invent the first miniature rubidium vapour atomic oscillator, which met GPS' accuracy requirements and became the 'clock of choice' for GPS satellites. He was Group Vice President and CTO at Defense Group, Alliant Techsystems (1995-97) and, between 1998-2007, was VP/CTO at FEI and President/CEO/CTO at FEI-Zyfer, Zyfer and Odetics Telecom.
He gained an MBA in global business and management from Pepperdine University - Graziadio School of Business and Management (2005-07) and set up the Hugo Fruehauf Company in 2008 and is currently a consultant. He is also an adjunct professor at the Pepperdine University Graduate School (2008 onwards).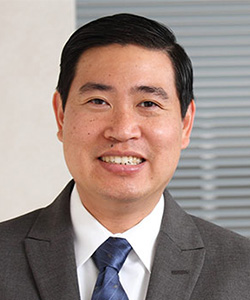 Agus Harjotoes
Outstanding Faculty Member
Dr. Maretno Agus "Augus" Harjoto earned his bachelor degree in Chemical Engineering from Diponegoro University, Indonesia. He earned a master in agribusiness at Arizona
State University and a master in agricultural economics at University of Kentucky. He earned his Ph.D. in economics from the University of Kentucky in 2002. Dr. Harjoto received the 2009 Moskowitz Prize Award from the Center for Responsible Business, University of California Berkeley for his research on Corporate Social Performance. He also received the 2011-2012 Julian Virtue Professorship Award and the 2015-2017 and the 2019-2021 Denney Academic Chair from the Graziadio Business School. He was awarded the Pepperdine's Howard A. White category 2 teaching award in 2011 for his
teaching excellence. He has published research papers in corporate social responsibility, board diversity, corporate governance and the impact COVID-19 on stock markets that can be found in his Google Scholar.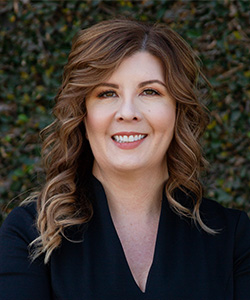 Michelle Letendre
Outstanding Online MBA Student
Michelle Letendre is a student in the Online MBA program at the Graziadio School. When she graduates, her area of concentration will be Data Analytics. Her strengths are rooted in compassion for others, life-long learning, and a commitment to service to others. With 30 years of continuous service with Kaiser Permanente in patient care, pharmacy, clinical technology, and finance, her colleagues describe working with her as mission-driven, collaborative, and steadfast. She hopes to integrate her educational and professional experience as a future data analytics professional and servant leader.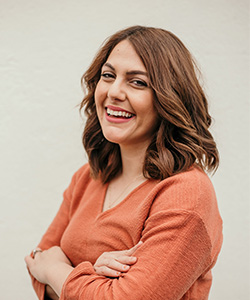 Talar Malakian
Outstanding Executive MBA Student
Talar Malakian Khrlobian is a marketing leader with over 8 years of experience producing a wide range of 360 integrated marketing and advertising campaigns. She works for Salted Stone, Hubspot's largest elite global partner agency as Director of Digital Media, managing social, paid media and analytics operations. She loves working with growing companies to create demand generation-focused programs that optimize every stage of the user lifecycle and create brand loyalty. Her clients have included: Xbox, Microsoft, Mattel, Boxed Water is Better, and SaaS growth-stage startups. Her client campaigns have been nominated for Shorty Awards, Clio Awards, and Webby Awards.
Talar's educational and career journey started at UC Irvine, where she got a degree in English Literature. And her early career began in community organization for local political campaigns and nonprofit organizations. That's when she turned to social media as a network for digital community building and social good.
Talar is mom to Aram and Leia. In her spare time, she embraces carbs, reads fiction, and travels with her husband, Chris. She lives in Los Angeles, but her mind and heart are often in Armenia.
She believes the intersection of data, culture and storytelling is the single most important driver and vehicle for positive good-for-the world, global impact.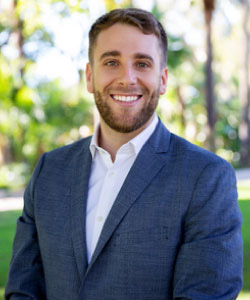 Zach Okyle
Outstanding MS Student (Real Estate)
Zachary Okyle is a student in the Master of Science in Real Estate program. He has worked as a real estate broker for the past 8 years in Los Angeles, CA. He has sold over $40,000,000 in single-family and multifamily properties on the west side of Los Angeles. He received an undergraduate degree from Indiana University where he took classes like real estate finance and ARGUS. He is looking forward to a career in real estate development, redevelopment, and asset management.
Zachary grew up and currently lives in LA with his wife and daughter, Mila. He spends his free time taking care of his daughter, practicing jiu jitsu and cooking.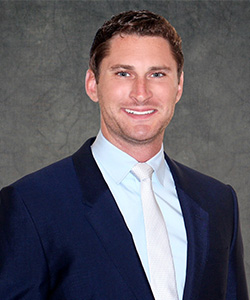 John M. Powers Jr.
Outstanding Full-Time MBA Student
John graduated from Norwich University in 2013, majoring in Political Science. He served as a Ground Intelligence Officer and MAGTF Intelligence Officer in the United States Marine Corps from 2013 to 2019. He deployed with Special Purpose Marine Air Ground Task Force 16.1/2 to Europe and Africa. Following that deployment, he was stationed in Yokosuka, Japan serving with the Navy's 7th Fleet Staff aboard the USS Blue Ridge, where he deployed throughout Asia. He completed his service as a Captain and transitioned from active duty in July 2019.
Throughout his career and time as an MBA candidate, John has placed an emphasis on global experiences and building his leadership skills. In June 2020, he began a Summer MBA internship with Bank of America in Digital Platform and Products. Most recently, he completed a Fall MBA internship with Fox News Media in Business Intelligence. John is looking forward to becoming an active member in the Graziadio Alumni Network and will graduate this upcoming April 2021.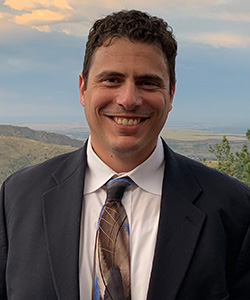 Daniel Riccardelli
Outstanding BSM (MBAJ) Student
Daniel is currently the Western Regional Sales manager for his family's business Times Square Lighting, a small lighting fixture manufacturing company based in New York. He has been
involved with the company's operations for over 15 years and has extensive experience in areas such as new product development, marketing, and strategy. Daniel manages a team of over 15 different sales representatives throughout the West and Southwest Regions and oversees his company's entire sales and marketing strategy. With most of the company's business existing in the Northeast where the company was founded, Daniel decided to move to Los Angeles in 2016 to help boost awareness of his company's products and capabilities. Since then, Time Square Lighting has seen impressive growth in the Western
Region and has worked on many high-profile projects. Him and his team is focused on identifying opportunities, researching new technology, and delivering high-quality lighting
products at relatively low price points. He has worked with some of the world's best and most prominent lighting designers, architects, interior designers, and engineers to create state-of-the-art exhibit spaces by utilizing some of the best and latest technology in lighting and controls. Some notable clients include Google, Microsoft, Meow Wolf, Funko, MS Rau, Tao Restaurants, and the Arizona Museum of Natural
History.
Daniel earned his Bachelor's degree in Management from Pepperdine Graziadio Business school where he graduated Summa Cum Laude. He is also a member of Beta Gamma Sigma, an
academic honor society for top business school students. He is set to earn his MBA from Pepperdine Graziadio in summer 2021.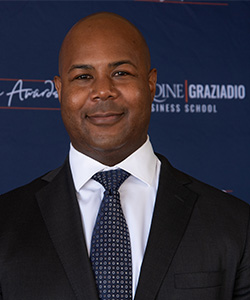 Naum L. Ware Jr.
Outstanding Fully Employed MBA Student
Naum L Ware Jr is a sergeant in the Los Angeles Police Department (LAPD) and currently supervises the Community Relations Office at Southwest Division. This assignment's role is to
strengthen relations with the community by forming partnerships with stakeholders to address crime and quality of life issues. He's also worked as a patrol supervisor. Some of his
responsibilities in this position included leading and monitoring patrol officers during their law enforcement activities, handling radio calls, conducting use of force investigations, and
conducting preliminary complaint investigations.
Naum has over 18 years with the LAPD, and he's worked numerous assignments such as patrol, narcotics, and administrative functions. His most notable positions include an investigative role reviewing hundreds of use-of-force investigations, thus becoming one of the Department's subject-matter experts on the Use of Force. Naum also cherished his time working youth programs. He established and oversaw the LAPD Gateway youth leadership cadet post in South Los Angeles. His mission was to mentor and develop youth to become successful and productive members of society.
Before joining the LAPD, Naum honorably served in the United States Army for seven years (1996 – 2003) as a combat engineer and combat engineer squad leader. He was responsible for training his team in mobility, counter-mobility, demolitions, and general engineering skills. During this time, Naum participated in two peace-enforcement operations, Operation Joint Endeavor in Bosnia-Herzegovina (1998) and Operation Joint Guardian in Kosovo (2000).
Naum's passion for learning and continued self-improvement led to his obtaining an Associate of Arts degree in Liberal Arts from Azusa Pacific University, a Bachelor of Science degree in Management from Pepperdine University, and a Master of Business Administration degree from Pepperdine University.
2020 George Awards Ceremony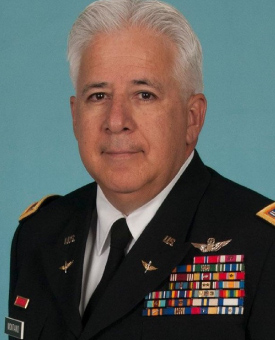 CW5 Anthony A. Montano
Outstanding Fully Employed MBA Student
Anthony A. Montano entered military service in 1987 as a Warrant Officer/Army Aviator candidate, graduating flight school in 1988. Chief Montano has demonstrated the capacity to lead throughout his career rising up to a Senior Master Army Aviator, and the senior rank of Chief Warrant Officer Five (CW5); representing a master level expert of both the technical and tactical aspects of leading in their field. CW5 Montano has deployed on four combat tours with the U.S. Army, and is a highly decorated veteran, been awarded the Bronze Star for his role in Operation Iraqi Freedom, and Air Medal for Operation Just Cause in Panama. He has over 4000 flight hours. He currently serves with the California Army National Guard as the State's Aviation Logistics Management Officer, managing all state assigned aircraft, and finances for Army Aviation.
As a Blackhawk helicopter pilot, he responds to state emergencies such as search and rescue, floods, earthquakes, and wildfires. CW5 Montano has completed a Bachelor of Science in Aeronautics and Master of Science in Project Management with Distinction from Embry-Riddle Aeronautical University; and is completing a Master of Business Administration from Pepperdine University, and is on track to graduate in August 2020. CW5 Montano is also retiring from the military after 33 years of dedicated service, and is starting a new career with Defense Contract Management Agency for the Department of Defense, and will be based in Germany for a 3-5 year tour. He lives with his spouse Josie Montano, and they are transitioning from Sacramento, CA to Wiesbaden, Germany. They enjoy spending time with family, helping in the community, and look forward to their new home and traveling abroad in Europe.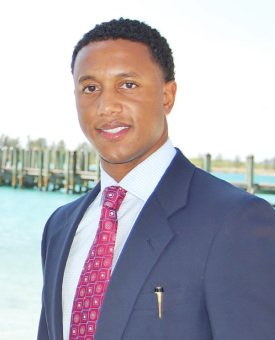 Brandon Lewis
Outstanding MS Student
Brandon is a United States Marine Corps Veteran raised in South Florida. His strong entrepreneurial spirit was developed in his youth, washing cars and walking dogs in his neighborhood. His first job was at his local supermarket bagging groceries at 14 years old. One of Brandon's most memorable experiences was his first internship at the age of 16 years old as a public defender intern working in juvenile drug court.
At the age of 19 years old, Brandon entered the real estate industry by obtaining his Florida Real Estate license where he learned the fundamentals of real estate working for Century 21. His constant thirst for knowledge and life experience led him to obtain his Community Association Manager's license at the age of 21. During the Afghanistan war, Brandon joined the United States Marine Corps at the age of 23, where he was based in Hawaii and served two combat tours in Afghanistan.
During his time in the military, Brandon served as a radio operator in the Batallion Combat Operations Center (COC), foreign advisor to the Afghanistan National Army and Afghanistan National Police. Brandon also assisted his Battalion Judge Advocate to renew land leases for Battalion fighting positions in Afghanistan. Brandon was promoted meritorious Corporal by his senior leadership for his outstanding service. During the opening of the first Miami Heat home game of the 2012 Championship NBA finals, Brandon was honored by the Miami Heat Organization Home Strong Program.
After military service in 2013, Brandon returned to the real estate industry working at Coastal Living Realty of Florida and Beachfront Mann Realty on Hutchinson Island, Florida. Brandon worked with investors and homeowners on the purchase of single-family and multifamily properties before returning to beautiful Hawaii to Hawaii Pacific University in 2016.
Brandon graduated Cum Laude from Hawaii Pacific University in 2019 with a Bachelor of Science in Business Administration with International Business concentration. He enjoys reading, swimming, and weight training during his free time.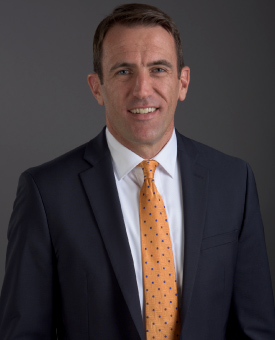 Kevin Groves, PhD
Outstanding Faculty Member
Kevin S. Groves, PhD is an Associate Professor of Organization Theory & Management at Pepperdine Graziadio Business School and President of Groves Consulting Group, LLC. Dr. Groves primarily teaches MBA, DBA, and MSHR courses in organization design and strategic alignment, executive leadership, and talent management at the Malibu and West Los Angeles campuses. Prior to his academic career, Dr. Groves worked as a management consultant in the Strategy & Organization practice at Towers Perrin (now Willis Towers Watson).
Groves Consulting Group supports organizations across industries with leadership and organization development solutions, including succession planning, 360-degree assessment tools, leadership development program design, executive team development, and strategic planning facilitation. Supporting clients across multiple industry sectors, the firm focuses on developing evidence-based solutions anchored by rigorous research. A sample of the firm's recent clients includes Keck Medicine of USC, IngramMicro, Allison+Partners, Laserfiche, Kaiser Permanente, Daimler Trucks North America, Jollibee Foods Corporation, Sutter Health, and HealthStream, Inc.
An active leadership and executive succession scholar, Dr. Groves' research focuses on talent management, succession planning, and executive development practices. He conducts national benchmarking studies, including the semi-annual Talent Management Survey, intensive case studies, and ROI assessments of executive talent management practices. Dr. Groves' recently published book (Winning Strategies: Building a Sustainable Leadership Pipeline through Talent Management & Succession Planning) offers executive teams, boards, consultants, and HR/OD professionals a practical framework and set of succession planning and talent management best practices.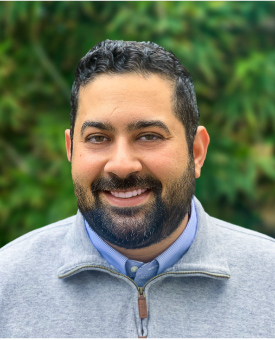 Issam Elie Knickerbocker
Outstanding Full-Time Joint BS/MBA Student
Issam Elie Knickerbocker (Elie) currently manages a boutique law firm focusing in appellate litigation, and recently co-founded Stretch Twenty Consulting for which he recruited several of his MBA peers. Amongst its clientele, Stretch Twenty had paired with a former Fortune 1000 firm to help successfully plan, apply, and implement their entry into West Hollywood's Pride Parade in 2019. On another occasion, Stretch Twenty partnered with a local family-owned plumbing firm to successfully oversee the project planning and cost- analysis, and the acquiring of a project labor agreement with a local plumbing union, for the construction of three homeless shelters in the Los Angeles area.
In line with Pepperdine Graziadio's values, Elie is a recipient of the President's Volunteer Service Award and prioritizes family, ethics, and service to the global community. Through his master's research, he strives to lead and work collaboratively with diverse groups to foster and implement business strategies in line with the rapidly changing global business environment. Elie holds a BS in Business Administration and Management from Pepperdine Graziadio University, for which he graduated as both Summa Cum Laude and as a Beta Gamma Sigma honoree. Elie is currently set to complete his SEER Certified MBA with a concentration in Global Business at Pepperdine Graziadio in the fall of 2020.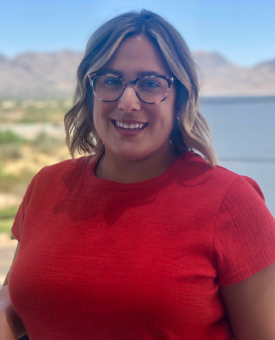 Joelle Rozek
Outstanding Full-Time MBA Student
Joelle holds a BA in English Literature from Arizona State University and will complete her MBA with a concentration in Marketing in the spring of 2020. Joelle is originally from Buffalo, New York. Her background in brand marketing and public relations has enabled her to work at both an established agency FleishmanHillard and a technology startup Vixlet. Joelle has had the privilege to work with major brands such as Major League Baseball, Visa, Liverpool Football Club and more.
Throughout her career and time as an MBA candidate, Joelle has placed an emphasis on global experiences and building her leadership skills. In May 2019, Joelle began an internship with Axon where she was focused on marketing and consumer research. She accepted a full-time position with Axon beginning in May 2020. Joelle is excited to become an active member in the Graziadio Alumni Network and looks forward to connecting with future MBA candidates.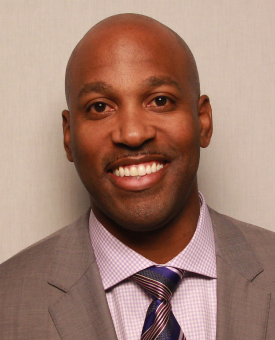 Kenny Walls
Outstanding Executive MBA Student
Kenny is currently a Senior Manager at John Muir Health where he has more than 15 years of experience in the Health Care IT industry, specializing in CIS implementations, Strategy & Ops, and has extensive knowledge of Epic Care Ambulatory clinical processes.
Kenny manages a team of leads, analysts, and supervisors who supports outpatient clinical systems for the organization. His team focuses on system configuration, workflow design, upgrades, and optimization.
His customers are primarily clinicians and their staff but he has a huge influence on decision that are made by operations, senior-level executives, and key board members. Prior to joining John Muir Health, Kenny worked many years in consulting for prestigious firms such as Deloitte and Accenture as well as served many well-known clients including Kaiser Permanente, Stanford Hospital and Clinics, and the University of Michigan.
Kenny earned his Bachelor's degree in Education from Boston College University and was a four-year starter on the varsity basketball team that captured the Big East Championship in 2001. Personally, Kenny enjoys traveling and spending time with his wife and three children. Fun fact: Kenny has a fraternal twin brother named Lenny who played in the NFL for six seasons.
2019 George Awards Ceremony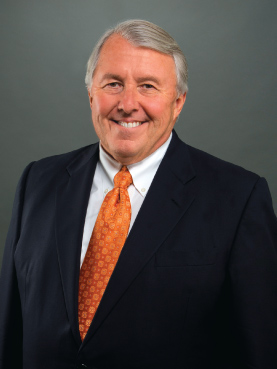 Andrew K. Benton
Lifetime Achievement in Leadership
Appointed in 2000 as Pepperdine University's seventh president, Andrew K. Benton has led Pepperdine to prominence among the nation's top universities. He currently serves as chair of the National Association of Independent Colleges and Universities (NAICU) and is former chair of the American Council on Education (ACE). Benton was also chair of the Association of Independent California Colleges and Universities (AICCU), served on the Council for Higher Education Accreditation (CHEA), and is a member of the President's Cabinet of the West Coast Conference.
AEG
Outstanding Corporate Partner Award
The Graziadio Business School is pleased to award this year's Corporate Parter Award to AEG. Each year this award is presented to an organization that has helped to enhance the mission and reputation of the Graziadio School. With an extraordinary demand for talent in the sports and entertainment space, AEG and Pepperdine University partnered with the goal of creating world-class sports and entertainment management educational programs. The unique partnership offers postgraduate and undergraduate level educational experiences that combine AEG's expertise and international network of venues, sports properties and franchises, and live entertainment assets with Pepperdine University's academic excellence. In the fall of 2017, the Pepperdine/AEG Internship program was jointly launched to give students unprecedented access to the business acumen behind the world's leading sports and entertainment company. In honor of its 50th anniversary, The Graziadio Business School launched the 50th Anniversary Scholarship to recognize high achieving employees at corporate partner organizations and proudly awarded a $50,000 Part-time MBA scholarship to AEG employee Austin Caldwell and several merit scholarship were also offered to highly qualified candidates at AEG.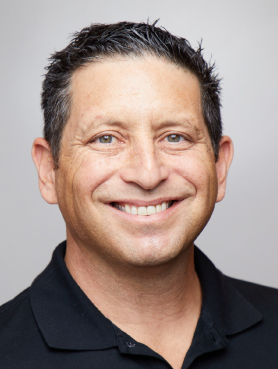 Steve Bilt
Waves of Service Award
Steve Bilt is the Chief Executive Officer at Smile Brands Inc. (SBI) and OneSmile, LLC. He co-founded Smile Brands and OneSmile and in 2016 combined the two businesses (collectively "Smile Brands"). Steve was integral in SBI's three initial platform acquisitions and led the acquisitions of Monarch Dental Corporation [NASDAQ: MDDS] and Castle Dental Centers Inc. [NASDAQ: CASL]. Steve also serves as Chairman of the Smiles for Everyone Foundation. The Smiles for Everyone Foundation has established international outposts serving six countries in South America, Asia and Africa and conducts ongoing events throughout the United States. Steve earned a Bachelor of Arts degree in business economics from the University of California, Santa Barbara; a Presidents and Key Executives MBA from the Graziadio Business School at Pepperdine University; and completed the Harvard Business School Presidents' Program. He is a Certified Public Accountant (inactive) in the State of California.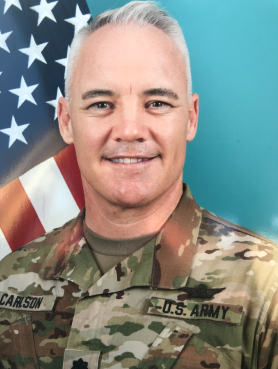 LTC Daniel J. Carlson
Outstanding Fully Employed MBA Student
Lieutenant Colonel Daniel J. Carlson entered military service in 1990 as a Private First Class. He demonstrated the capacity to lead right way by completing the US Army Ranger School and Airborne School within the first two years. He earned a commission through ROTC at California State University Long Beach and started his Officer career as a Helicopter Pilot. Lieutenant Colonel Carlson has been selected to command 7 units up to Battalion size Aviation elements. He has also served 5 years at a strategic level national military command center called NORAD. He has been awarded a Bronze Star and Air Medal for his role in Operation Iraqi Freedom. He has over 2500 flight hours. In his current role as Battalion Commander in the California Army National Guard is to provide logistical infrastructure for army aviation forces and respond to state emergencies such as wildfires. In August 2017, LTC Carlson was awarded a Masters of Business Administration from Pepperdine University in Malibu, CA. He lives with his spouse Shannon Carlson in Garden Grove, California. His adult children are Dillon, Hannah, Regan, and Kelsey with her husband Josh Calderon. They enjoy spending time with their two grandchildren Ethan, and Brinley.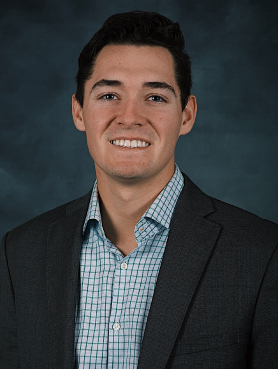 Kiko Garcia
Outstanding Full-Time Joint BS/MBA Student
Kiko Garcia is currently a BS/MBA candidate at Pepperdine Graziadio Business School. He is on track to graduate in April 2019 with a Finance concentration. Kiko graduated from Pepperdine University with a Business Administration degree in December 2017. Kiko is originally from Chula Vista, California, a town just outside of San Diego. In Summer 2017, Kiko worked as a Portfolio Management Intern for Financial Strategies Group, a San Diego based Financial Services Group. In Summer 2018, Kiko worked as a Mergers & Acquisitions consultant for Deloitte Risk and Financial Advisory in Chicago, where he accepted a full-time position beginning in September 2019. Kiko was a pitcher for the Division I Pepperdine University baseball team where the team has appeared in an NCAA Regional in 2015, and qualified for the West Coast Conference Tournament in 2015, 2016, and 2018 winning the Tournament in 2015. The team also won the WCC regular-season title in 2018.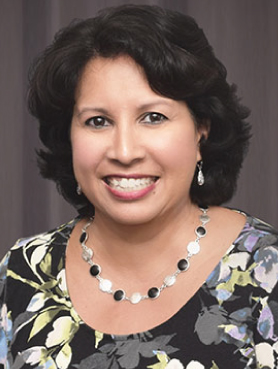 Charla Griffy-Brown
Outstanding Faculty Member
Charla Griffy-Brown is currently Professor of Information Systems at Pepperdine University's Graziadio Business School where she has held many leadership roles. She has experience developing digital platforms to achieve strategic objectives and has worked with executives to achieve top and bottom-line growth leveraging digital innovation. She has a strong track record helping executives implement new initiatives in social media analytics, service design, cloud/IoT based enterprise systems and business intelligence/analytics.
Dr. Griffy-Brown graduated from Harvard University, is a former Fulbright Scholar, and holds a Ph.D. in Technology Management from Griffith University in Queensland, Australia. She has worked for NASA at the Kennedy Space Center and served as a consultant for the United Nation's Global Environmental Facility and the European Commission.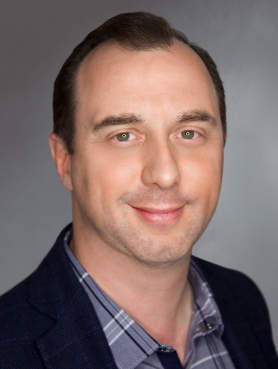 Brian Hamilton
Outstanding Joint BSM/MBA Student
Brian Hamilton is a credit union evangelist and financial technology geek who consistently strives to be a servant leader. He has 25 years of experience with financial institutions and fintech start-ups, where he has managed all facets of consumer lending operations, and has led key initiatives in the development of groundbreaking on-line applications, custom scorecards, and loan origination systems. Brian joined CU Direct in 2017 as the Vice President of Innovation and Insights, where he leads research efforts on emerging trends and product innovation for the credit union movement. Prior to his position with CU Direct, Brian was Vice President of Lending at several of the largest credit unions in the United States, Senior Vice President at California Community Bancshares, and Chief Credit Officer at BlueYield. Brian holds a bachelor's degree in management from Pepperdine University and is currently pursuing an MBA in Digital Innovation and Information Systems.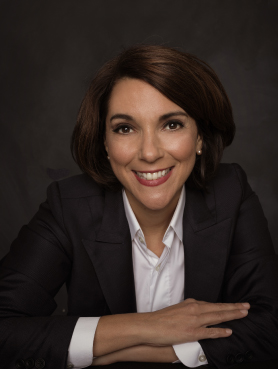 Kristy Lapidus
Outstanding MS in Organization Development Student
Kristy Lapidus is the founder of Corvo Consulting Group, a boutique business and technology management consultancy that partners with clients to navigate strategic transformations. As a 2019 Master of Science in Organization Development (MSOD) candidate, she is recognized for her strengths in collaborative leadership and compassion as well as her demanding work ethic and commitment to community service. She is a 2018 Pepperdine Waves of Service recipient; serves as the Chair of the 2019 OD Network conference, sits on the OD Network board and has spoken at international conferences on technology strategy, consulting, and business transformation. In alignment with Pepperdine's leadership principles, Kristy values building authentic trusting relationships that foster the co-creation of innovative solutions aligned with strategies that keep apace with rapid technological change. She has furthered her expertise in strategic planning through her master's research exploring the impact of scenario planning on the efficacy of digital transformations in the high-tech industry. Kristy earned her Bachelor of Arts in Journalism with a second concentration in Spanish from Indiana University in 2001.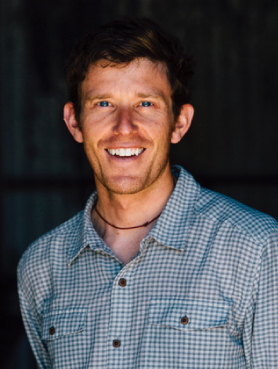 Linden Mallory
Outstanding Executive MBA Student
Inspired by mountains landscapes from an early age, Linden began his career navigating glaciers and mountain peaks as a mountain guide, leading climbing expeditions from the Andes to the Alaska Range to the Himalaya. Living amongst the world's highest peaks instilled an appreciation for the focus, dedication and humility demanded by the mountains and a passion for sharing those experiences with others. This passion for wild places and desire to use the power of business as a tool and model for responsible consumerism led Linden from the mountains to the coast where he is Patagonia's Global Alpine Product Line Manager, responsible for Patagonia's largest technical product line. Linden grew up in Colorado and Annecy, France and received his BA from Dartmouth College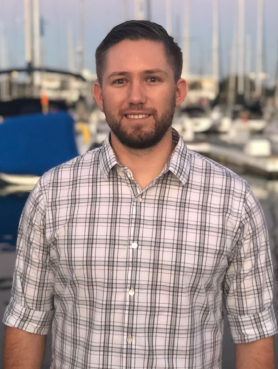 Carl Schroder
Outstanding MS in Human Resources Student
A recent honorably separated veteran of the United States Navy with five years of experience as a Resource Manager for military projects, Carl Schroder is specialized in staffing operations, providing mentorship, conducting performance reviews, and coordinating rotation of on-boarding personnel. His expertise includes maximizing team performance through process improvement, staffing, and training. His is also responsible for the security of personal information, safety compliance, and ensuring ethical conduct. Mr. Schroder's experience includes international travel to the Pacific Rim, Middle East and Italy while working with a broad range of governmental agencies. He will graduate this summer from the full-time MS in Human Resources program at the Pepperdine Graziadio Business School.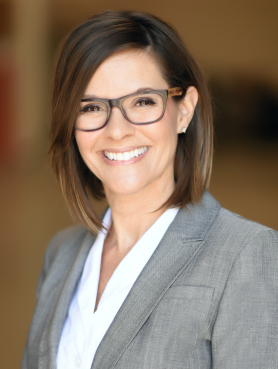 Lori Torres
Outstanding Graziadio Alumnus
Lori A. Torres is the founder and CEO of Parcel Pending, the nation's leading provider of innovative package management solutions with 100% Always-On Customer Service®. She is a dynamic and successful entrepreneur with more than 25 years of real estate experience. Additionally, she has been recognized on multiple occasions for her leadership, including being named 2017 "Innovator of the Year" by the Orange County Business Journal and chosen as one of 13 entrepreneurs admitted into the EY Entrepreneurial Winning Women™ 2017 North America class.
Lori holds a Master of Business Administration from Pepperdine Graziadio Business School. She also holds a California Real Estate Broker License and is a certified property manager.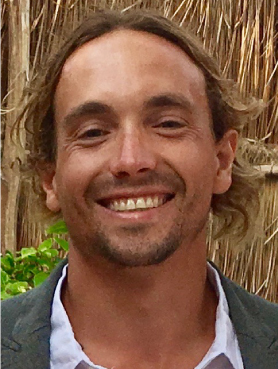 Hunter Turpin
Outstanding Full-Time MBA Student
Hunter holds a BA in Cultural Anthropology from the University of Colorado and will complete his MBA with a concentration in Entrepreneurship in the spring of 2019. Hunter's diverse background includes work in venture capital with early and growth stage companies in CleanTech, Life Science, IT/Media, and Hospitality. Hunter has also worked in action sports and entertainment, and in the music industry at The Agency Group (now UTA Music). Hunter remains active in venture investing, privately and with companies such as Saint Archer Brewing, Sanctuary Medicinals, Sonder Corp., and Madre Mezcal, and as an Advisory Partner at the Gideon Hixon Fund. Hunter celebrates life each day, and as a lifelong surfer and snowboarder, travels the globe chasing waves and fresh powder.
Student Recipients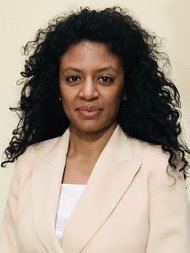 Monica Doster
Fully Employed Master of Business Administration (FEMBA)
Ms. Doster holds a BS in Accounting and a BA in Television Production & Communications from Pepperdine University and will be completing her MBA in the spring of 2019. She presently is the Social Community Manager at Union Bank. Ms. Doster is highly organized and uses her effective time management skills and exceptional follow through to stay on top of both her classroom and work assignments. She possesses strong interpersonal and communication skills. Ms. Doster is a proven team player both in the classroom and in her professional engagements. She is also active in the animal protection services community. These attributes are complimented by her commitment to a life of leadership, service, and purpose.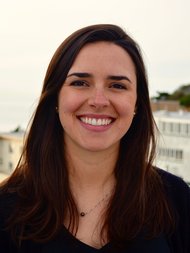 Hannah Jones
MS in Organization Development "Upsilon Prime" cohort
Hannah is an outstanding student in the "Upsilon Prime" cohort, having completed all assignments on time and of excellent quality. She is very well regarded by both faculty and cohort members for her leadership and presence in the classroom.
Hannah's thesis work is also outstanding. She co-presented findings at a peer reviewed International conference and received outstanding reception. Her work, "Transforming Development: Unleashing Individuals by Changing Leadership" exemplifies Pepperdine's mission of service and leadership to make the world a better place.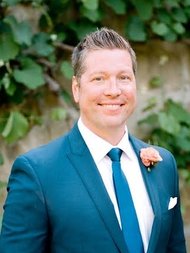 Ryan Leahy
MS in Management and Leadership
Ryan Leahy is an accomplished Naval Veteran where he served as a Nuclear Electronics Technician for twelve years during which time he took responsibility for personnel, project, and operations management. During his time in the Navy, Mr. Leahy proved his ability to work well under pressure, among his many accomplishments he managed a technically-challenging division of over 75 personnel in the operation, maintenance, and training associated with an aircraft carrier reactor plant.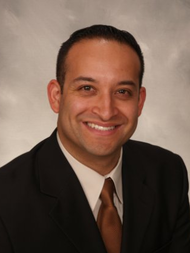 Carlos Lopez
MS in Real Estate
Carlos is the epitome of a Graziadio leader: he enacts his faith by putting the needs of others first, has high ethical and academic standards, and cares deeply about his classmates and community. He has an infectiously positive personality that translates into leadership in and outside of the classroom environment, as his co-founding the Pepperdine Real Estate Club attests. The whole class benefits from his leadership and his selfless attitude. In short, Carlos Lopez is the precisely kind of candidate the George Awards were meant to honor.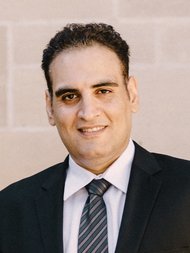 Arash Malekahmadi
Fully Employed Master of Business Administration (Online)
Mr. Malekahmadi holds a Master of Science in Engineering, University of California, Los Angeles and will be completing his MBA in the spring of 2019. He presently is the Electrical Engineering/Interiors Manager at Boeing. Mr. Malekahmadi possess an abiding commitment to academic excellence and plans to pursue the school's analytics concentration. During his tenure at the Graziadio School he has developed both a passion for problem solving and quantitative reasoning along with a clear understanding of the importance of treating others with courtesy and respect. Mr. Malekahmadi is active in Boeing's ECF outreach program to the poor and is a contributor at St. Jude's Hospital. He fundamentally supports Pepperdine's mission statement and is commitment to a life of leadership, service, and purpose.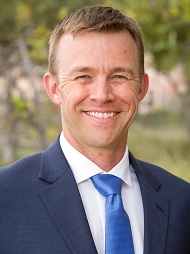 Cory McKnight
Executive Master of Business Administration
Cory came to the program with a depth of practical experience as both a trained engineer and a mid-level executive. In his career, Cory leads the Southern California region for his industrial controls company. Cory holds full profit and loss responsibility and is accountable for all functions across the business.
In addition to his career achievements, Cory has been a model student in the program. Aside from his top of the cohort academic performance, Cory is role model for his peers with his level of preparation, quality deliverables and insights in group discussions. Cory has the unique ability to bring his technical background as an engineer along with his business acumen into the classroom. He seamlessly couples this background and perspective with a sense of humor and charm that have endeared him to his colleagues and faculty alike. Cory has consistently presented himself as the benchmark of ethical behavior, humility, care for cohort and pride in the EMBA Program.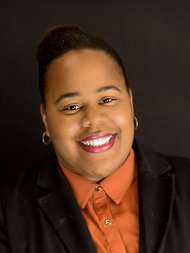 Shaina Poulard
Full Time Master of Business Administration
Shaina (Shai) has taken on a leadership position within the classroom, the larger GSBM community, and the broader community outside of Pepperdine. In the classroom she is an outstanding student who is vocal, engaged, and committed to excellence. As a GSBM Student she is the president of Net Impact where she has organized many student events and activities including the 2nd Annual Diversity Week, the New Student ABS Workshop and others to name a few. Additionally, outside of Pepperdine Shai has volunteered her time teaching young children to read.
Waves of Service Awards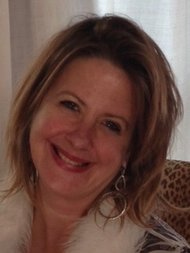 Beth Waitkus (MSOD '04)
Founder & Executive Director, Insight Garden Program
Beth founded the Insight Garden Program (IGP) in 2002 at San Quentin Prison to transform prisoners'​ lives through connection to nature. IGP's "inner" and "outer" gardening approach transforms lives, ends ongoing cycles of incarceration, and creates safer communities. Since then, Beth's work has expanded from a small garden on a prison yard to eight more facilities in California (including LA County), as well as nationally. Through this work, Beth continues to advocate for criminal justice reform and highlight ongoing environmental, economic, racial and health equity issues across California and the nation.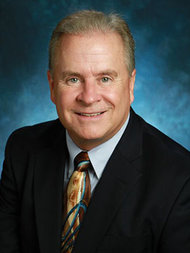 James Balla (BS 84, EMBA 94)
CEO and President Pacific Clinics Mental Health
Jim continues to work actively to integrate health services so that behavioral health and primary care health services can be provided to clients seamlessly and effectively. Beyond his leadership efforts at Pacific Clinics, he plays an active role in local, regional and national associations that advocate for improvements and enhancements to the behavioral health system of care that promise to benefit persons with mental illness in the future.
Alumni Award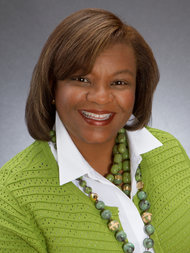 Britta Wilson (EMBA '92)
VP, Inclusion Strategies
Pixar Animation Studios
As Vice President of Inclusion Strategies at Pixar, Britta focuses on creating a culture of inclusion, predicated on respect, valuing differences, and learning, which in turn results in increased psychological safety and belonging. Britta socialized inclusion and modified talent management practices and employee experiences.
Faculty Member Award
Dr. John Mooney
Outstanding Faculty Member
Dr. John Mooney has been with the Graziadio School for 15 years. During his time at the school, he was actively involved with building industry relationships for the university. He has successfully connected Pepperdine University with industry leaders, oftentimes leading the charge for the Center for Media & Entertainment and the Hollywood IT Symposium. John has also been very instrumental in creating and developing industry speaker series, as well as bringing in industry experts to contribute to program development and to speak to our students on the topic of professional job opportunities. He is recognized for his business connections and respected by many scholars worldwide.
Student Recipients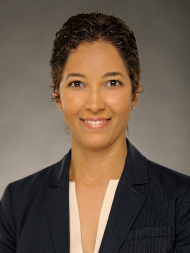 Anne Guillebeaux
Fully Employed Master of Business Administration
Anne Guillebeaux leads the marketing efforts, the design and implementation of public landscape projects on behalf of Mia Lehrer+Associates, a leading landscape architecture firm based in Los Angeles. She applies her leadership, management and design skills in collaboration with expert multi-disciplinary consultant teams to craft proposals for high-profile public landscape projects as well as design public landscapes that deliver value for project owners and stakeholders, engender community, and restore the urban landscape. Anne aims to lead the delivery of projects in a manner that is efficient and profitable while fulfilling and enjoyable for all team members. She has led the design of public landscape projects with construction budgets as large as $56 million and has contributed to infrastructure initiatives as large as $1 billion. Anne holds a BA in Environmental Planning and Design from the University of California at Santa Barbara and a Master of Landscape Architecture from the University of Virginia. As part of the Graziadio School of Business MBA degree, Anne is earning a certificate in Socially, Environmentally and Ethically Responsible (SEER) Business Strategy.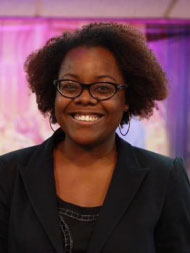 Tamarra Allen
Master of Science in Management and Leadership
Tamarra is committed to her son, her faith, and her family. It is with inspiration from these three that she ultimately returned to Pepperdine University to pursue a Master of Science in Management and Leadership degree. She will graduate in April 2017. Having already completed her Fully Employed Bachelor of Science in Management, it was important to continue her quest for greater knowledge. Tamarra believes that a true leader not only inspires but mentors. With the great education she acquired at Pepperdine University, backed by the unwavering support of the faculty, her family, and the relationships she built with her fellow classmates, Tamarra will continue to lead, inspire, and change the world around her.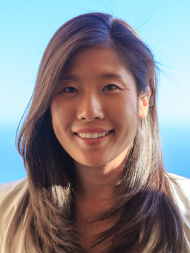 Jen Oh
Full-Time Master of Business Administration
Jen Oh is a full-time MBA candidate with a dual concentration in Organizational Change and Dispute Resolution through Pepperdine's Straus Institute. Jen is the proud President of the Graziadio Veterans Business Society and did her summer MBA internship at Southwest Airlines on their Change Leadership team. Prior to business school, Jen was an Air Force Intelligence Officer for seven years specializing in drone warfare. She served overseas in Germany, Afghanistan, Qatar, and was last stationed at Central Command Headquarters in Tampa. Jen graduated from Boston University in 2008 with a Bachelor's in International Relations and has her Master's in Human Relations from the University of Oklahoma.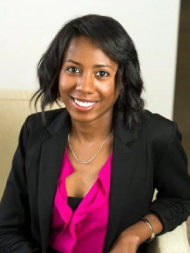 Maegan Scott
Master of Science in Organization and Development
Maegan Scott is a program officer at the Eugene and Agnes E. Meyer Foundation in Washington, DC, where she specializes in Organizational Effectiveness and manages the Foundation's capacity-building portfolio. In this role, Maegan supports the Foundation's nonprofit partners in achieving greater community impact and implements strategies to build an equitable Greater Washington, DC community.
An avid volunteer throughout her community and abroad, Maegan has fifteen years of experience working with nonprofit organizations and NGOs. Her service and community leadership typify her presence in the MSOD program, where she is able to strike a unique balance between a strategic mind and a compassionate heart. Maegan's master's thesis on racial equity is an example of her conviction for justice and empathy for self-development and healing. She co-presented her research -- "Adopting a Racial Equity Stance: Leveraging Cultural Competence for Deeper Impact and Lasting Social Change" -- at a peer-reviewed international conference to an outstanding reception. She holds a bachelor's degree from American University and a graduate certificate in nonprofit management from Georgetown University.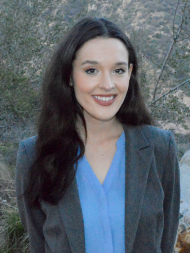 Shea O'Reilly
Master of Science in Human Resources
Shea is a Human Resources Master's candidate within Pepperdine's Graziadio Business School. She enjoys serving as president and founder of the inaugural Pepperdine Human Resources Club, as well as analyzing executive compensation as a graduate research assistant for an MSHR professor.
Previously, Shea graduated from Pepperdine Seaver College as a magna cum laude major in Psychology, minor in Industrial Organizational Psychology, and certificate holder in Conflict Resolution from the Pepperdine Law School. Among her professional and academic roles as an undergraduate, Shea served as Professional Chair for Alpha Kappa Psi Business Fraternity, Pepperdine Professional Development Intern, Seaver Public Speaking Tutor, 49th Congressional District Intern, and HR Intern for Datron World Communications. She hopes to integrate these scholastic and professional experiences as a future human resources professional and servant leader.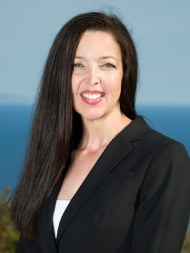 Michelle Konstantarakis
Executive Master of Business Administration
Michelle is the VP and Chief Compliance Officer of The Investment Counsel Company in Las Vegas. In addition to overseeing the daily operations and firm compliance for more than 13 years, Michelle has been assisting high-net-worth families, corporations, foundations, and endowments with establishing investment goals and risk parameters, structuring and implementing investment plans to match individualized needs, and monitoring investment performance in relation to clients' stated objectives.
Michelle received her Bachelor's degree in Business and Finance and continued her education by earning the Certified Investment Management Analyst, Accredited Investment Fiduciary Analyst and Certified Financial Planning designations. As a lifelong learner, Michelle prioritized pursuing her graduate studies and joined the EMBA Pepperdine program in the Fall of 2015.
Corporate Partner Award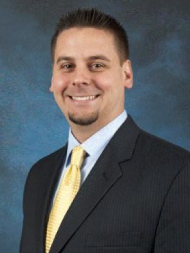 Adam Buffum
IBM
IBM is a top MBA employer with the name recognition and the ability to consistently hire our graduates for internships and full-time positions. The Graziadio School has had a recruiting relationship with IBM for three years which means IBM sends representatives to the Malibu campus for information sessions and interviews. We have a track record of success the past three years and have already added one more hire during this past Fall recruiting cycle with the hopes of a few more who are still currently being considered for jobs and internships within IBM's Summit Program. Adam Buffum, our full-time alumnus who will accept the award for IBM, is the key reason we now have the campus recruiting relationship and he has a role along with IBM recruiters in the process. With Adam's support and participation, five other FT MBA grads who are now with IBM and this year.
Waves of Service Award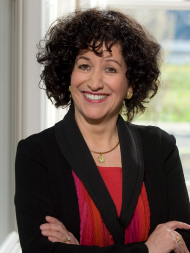 Elizabeth Vilardo, M.D.
Outstanding Service Award
Elizabeth Vilardo, M.D. graduated from the Graziadio School PKE Program in 1999. She has been President and CEO of the Palo Alto Medical Foundation (PAMF), since September 2015. Dr. Vilardo is only the fourth CEO in the history of PAMF. She is a practicing internal medicine physician. She received her M.D. degree from UC San Francisco and completed her residency at UCLA. She is married and has two daughters.
Alumni Award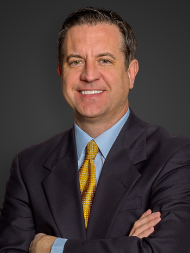 Darren Pitts
Outstanding Alumnus
Darren D. Pitts graduated from the Graziadio School MBA Program in 1995. He is the Co-Founder and Executive Vice President of Arizona-based Velocity Retail Group and Accelerated Development. Darren was involved in starting the Phoenix-area Pepperdine Alumni Chapter in 2005 and joined Pepperdine's Alumni Leadership Council (ALC) in 2007 and later served as the group's President from 2012 to 2014. His ALC committee was instrumental in the creation of Pepperdine's Family Camp in Malibu and he is regularly involved in Pepperdine activities and events in California and Arizona.
Faculty Member Award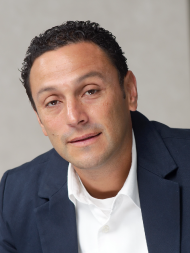 Nelson Granados
Outstanding Faculty Member
Nelson Granados applies his award-winning research on the economic impact of digital technologies to advise and consult companies in the tech, travel, media, and entertainment sectors. His work has appeared in the top academic journals and media outlets. He is a frequent contributor to Forbes, where he has published more than 80 articles with more than half-million views. He currently serves as the Co-director of the Pepperdine Institute for Entertainment, Media, and Sports.
Student Recipients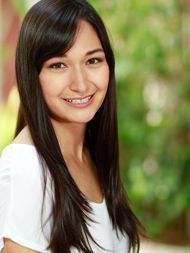 Christina Balcita
Fully Employed Bachelor of Science in Management
This summer Christina Balcita will receive her Bachelor of Science in Management degree. Her path has not been easy. Through faith she has learned to turn obstacles into challenges and challenges into successes. Christina credits growing up in a small country town for keeping her humble, honest, and valuing her integrity. She is driven by her talents and enjoys investigating the "how's" and "whys" of a given situation. Next month, she will study abroad in China. She hopes to find opportunity and inspiration that will help her achieve her goal of becoming a successful entrepreneur. She expects challenges and knows she can overcome them.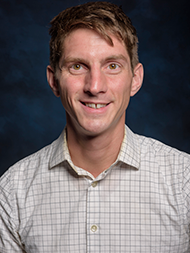 James Berneking
Fully Employed Master of Business Administration (MBA)
James Berneking is a knowledgeable higher education professional and certified project manager. He currently serves as the associate director of accreditation and assessment for the Graziadio Business School at Pepperdine University. Utilizing a project- oriented approach, he manages a variety of functions including curriculum and accreditation approvals, assessment activities, and faculty data management to create systems and processes that foster innovations and efficiencies while maintaining strong alignment with accreditation standards. He is an MBA candidate at the Graziadio School and holds a BA in politics, philosophy, and economics from The King's College.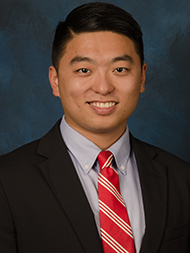 Peter Hsiung
Master of Science in Applied Finance (MSAF)
Peter Hsiung was born in Taiwan and moved to New Zealand where he spent the majority of his childhood. He graduated with a degree in Economics from the University of Maryland and interned for the Chair of the Maryland Ways and Means Committee during his senior year. After he graduated, he worked in insurance asset management and for a startup while learning Mandarin. Peter has a passion for the equity markets and is currently pursuing his Master of Science in Applied Finance at Pepperdine Graziadio. His team, Tsunami Capital, is a finalist in the National Investment Banking Competition (NIBC). Peter is also an active member of the Graziadio community, serving as an officer for the Finance Club where he helps coordinate Wall Street Prep activities.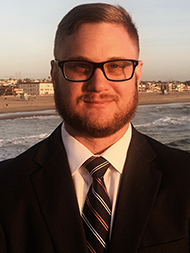 Kyle Kichner
Fully Employed Master of Science in Management and Leadership (MSML)
Kyle J. Kichner is the Operations Coordinator for the Western Region of Chevron Shipping LLC. He is responsible for vessel operations at Chevron's offshore marine terminals at the West Coast's largest refinery located in El Segundo, California. Kyle is a certified coach to Chevron employees in the company's Leadership Roles and Behaviors program. Kyle is a 2008 graduate of the United States Coast Guard Academy where he earned a Bachelor of Science degree in Marine and Environmental Sciences concentrating in Chemistry and Biology. He is also a graduate of the United States Air Force Special Operations School. Kyle holds a Master of Science degree in Biotechnology concentrating in Biodefense and Biosecurity and a Master of Business Administration degree from the University of Maryland. He is currently pursuing a Master of Science degree in Management and Leadership from Pepperdine University's Graziadio School of Business. Kyle has a tested and proven track of leading diverse teams in a multitude of unique environments ranging from the battlefield to the boardroom.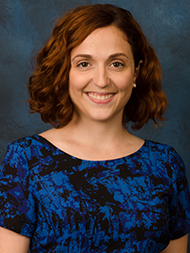 Whitney Merritt
Full-Time Master of Business Administration (MBA)
Before attending Pepperdine, Whitney received a BFA in Theatre at the University of Mississippi and moved to Los Angeles to pursue a career in entertainment. She spent several years working in commercial production and for a digital start-up. While at Graziadio, Whitney has served as President of Emerging Leaders, Vice President of the Entertainment Society, and as a champion for two years in the Microenterprise Program. After graduating this April with a concentration in Marketing and the SEER certificate, Whitney will join AT&T as part of the coveted Leadership Development Program. She feels grateful for all the opportunities while at Graziadio and looks forward to staying a part of the community.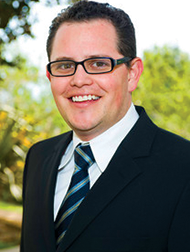 Michael Sprague
Master of Science in Organization and Development (MSOD)
Michael is a 2004 Seaver graduate and currently Director of Alumni Relations at Pepperdine University. Michael is completing his thesis, Fear Awareness and Effective Teams, that explores individual fear at work. He was motivated to tackle this study to support people in their vulnerability and as a result help them become more resilient and courageous. Michael's designed intervention helps bring the very human experience that many of us bury and deny, to the surface, to be examined and shared amongst others at work. As a classmate, Michael is a leader in setting the tone for a culture of care and compassion. He is the one constantly organizing weekend trips, ventures to sporting events and other smaller social gatherings for his MSOD cohort to continue fostering connection and support between class meetings.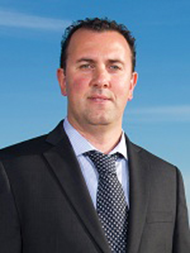 Andrea Tampellini
Executive Master of Business Administration (EMBA)
Andrea is the Vice President of Sales for ST Microelectronics, a worldwide leader in the manufacture and distribution of microchips. He holds significant revenue and P&L accountabilities while leading his worldwide sales force. Throughout his EMBA 106 journey, Andrea has served as a role model for his classmates. Andrea is viewed as an informal leader known for his executive experience and thoughtful insights he offers in group discussions. Moreover, he willingly shares his own experiences to help build the context and understanding of his fellow classmates. In addition to his top notch performance in the EMBA program, Andrea successfully balances a high profile career and a growing family.
Corporate Partner Award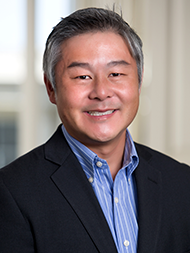 Scott Yamamoto, MBA '12
Bank of America
As one of the largest financial institutions in the world, Bank of America's purpose globally, is to help customers and clients realize their financial goals, and locally, through its philanthropy and corporate social responsibility, to support the communities where their employees live and work. B of A forged a recruitment partnership with The Graziadio School over seven years ago for the rigorous, competitive MBA Leadership Development Program.
This program emphasizes the development and retention of the company's future leaders who can drive business forward, operate in a global marketplace, and serve the needs of clients, associates, and shareholders. Our partnership with B of A has grown each year and for the 2015-2016 MBA recruiting cycle includes three full-time hires and five summer interns alone! The ongoing success is due in large part to the efforts of our valued alumni who paved the way for the recruiting relationship and remain actively involved with positioning our students to land these coveted leadership jobs and internships.
Because B of A's focus on leadership and service resonates well with the mission of the Graziadio School and because of the company's ongoing involvement with recruiting Graziadio talent we are grateful and honored to present The 2016 Corporate George Award to Bank of America. Accepting the award on behalf of B of A is Scott Yamamoto, Full-Time MBA 2012 graduate, who completed the Consumer Banking LDP and is now Vice President, Business Support at the bank. Scott has been helping students land spots within the LDP since 2012 and has spearheaded the involvement of other Graziadio alumni throughout the recruiting process, particularly this past year after EMBA Alumnus and senior executive Jim Emerick retired and handed the reins over to Scott. We thank them both for their efforts, support, and leadership.
Waves of Service Award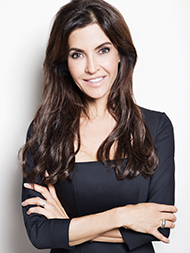 Caroline MacDonald, EMBA '13
Outstanding Service Award
As Vice President of Sales and Marketing at Rosewood Hotels, Caroline MacDonald is responsible for directing and implementing Marketing & Brand Strategy of the group within the Americas | Europe division and providing synergy and consistency between the corporate office and the individual hotels. Prior to joining Rosewood Hotels & Resorts, Caroline MacDonald held the position as Chief Marketing Officer for Auberge Resorts and was instrumental in the opening and branding of the Auberge properties as well as the brand's expanding real estate portfolio. During her tenure, the brand garnered some of the top accolades in the hospitality industry from the Green Spa Network, Condé Nast Traveler, Travel + Leisure, and U.S. News & World Report.
Prior to her hospitality career, Caroline was a Staff Sergeant in the United States Air Force, working in Systems Management while stationed in Europe. During peacetime, she wrote computer programs and managed personnel data. During wartime, her position was NBC (Nuclear, Biological and Chemical) Cell Plotter. A graduate of the Pepperdine University Graziadio School of Business, MacDonald received her Masters in Business Administration. MacDonald serves on the Board of Chrysalis, a nonprofit organization dedicated to creating a pathway to self-sufficiency for homeless and low-income individuals. She was recently recognized as a Los Angeles Woman of Influence by American City Business Journals and Bizwomen for 2016.
Alumni Award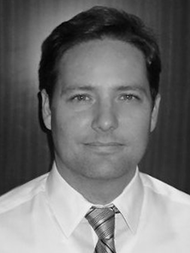 Don Goodwin, BS '01, EMBA '08
Outstanding Alumnus
Don Goodwin is the executive vice president of The Goodwin Company. The Goodwin Company is a fifth generation family business established in 1922 with an expertise in the production, packaging, and distribution of liquid products including: general household cleaners, automotive appearance products, industrial cleaning products, and engine additives. The Goodwin Company currently manufactures and distributes 60MM gallons of product worldwide from its facilities in Los Angeles and Atlanta.
Don serves as Chairman on the board of directors for a non-profit organization in Orange County, CA named Art and Creativity for Healing. The organization facilitates art projects at healing workshops for children and adults suffering from abuse, illness, grief, and stress. It works with various non-profit agencies such as Human Options, Choc Hospital, and Camp Pendleton. Don is also the President-Elect of the Pepperdine Alumni Leadership Council. Don received his bachelor's degree in business administration and MBA from Pepperdine University. His wife Raquel also attended Pepperdine University and received her MA in clinical psychology with an emphasis in marriage and family therapy. He resides in Orange County, CA with his wife and his two sons Shane and Santiago.
Faculty Member Award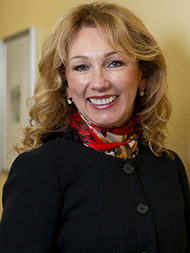 Dr. Bernice Ledbetter
Outstanding Faculty Member
Bernice has been active in the corporate and business world through her academic work on women in leadership. She has been an invited speaker and panel member for Rotary, Expedia, Los Angeles Business Journal, AEG, Southern California Edison, Women in Sports and Entertainment, Google, Mattel, Clorox, Lockheed Martin, and more than two dozen other organizations. She has always had a passion for women's leadership and won Pepperdine's prestigious Waves of Innovation Award in 2015 with her proposal to address Women in Leadership issues and networking.
An excellent teacher, Bernice won the Howard A. White Award for Teaching Excellence in 2014. She receives outstanding appreciation from her students and teaches courses such as organizational theory and practice and organizational dynamics and managing change. Dr. Ledbetter has been quoted extensively in the media including an LA Times feature in the weekly column How I Made It "Getting Women to Lead." (May 3, 2015). In 2015, she was quoted by the LA Times four separate times on such women's issues as "Bias Case May Yet Spur Change" (March 29, 2015), and "Ellen Pao Resigns as Interim CEO of Reddit after Week of Intense Criticism" (July 10, 2015). In addition to her external connections, Dr. Ledbetter has served Pepperdine as a speaker for Pepperdine's High Potentials Mentoring Program, the Pepperdine Leadership Conference, Graziadio Board of Visitors, and Seaver Academic Leadership Initiative.
Student Recipients
Alina Grecu
Fully Employed Bachelor of Science in Management
Alina Grecu is the Project Manager at ColorNet Press. Throughout both her professional and scholastic career, Ms. Grecu has established a solid reputation among her peers for being highly organized with a keen eye for detail, a natural public speaker and has demonstrated strong work ethics, leadership and enthusiasm to help others. Just shy of ten years working in the visual communications industry, her thirst for learning and desire to meet challenges head-on have never stopped and she continues to successfully lead complex print-related projects. As project manager for high-end award winning boutique printer (ColorNet Press in West Los Angeles) she is inspired daily to learn the ropes of running a business, sharpen her sales skills and aspires to become a motivational leader. Since entering the Bachelor of Science in Management (BSM) program at Graziadio School, Alina has maintained a perfect class attendance record and has held a 3.8 grade point average throughout the entire program. Upon completing BSM program in April 2015, she is pursuing to earn a project management certificate, win a Benny award (Oscar equivalent in the printing industry), and join the MBAJ program with a concentration in leadership and management. Alina's motto "Set goals, but don't just reach them...crush them!".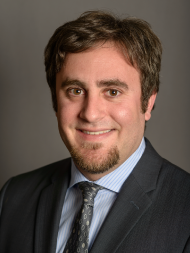 Jeffrey Shapiro
Fully Employed Master of Business Administration (MBA)
Jeffrey Shapiro is a highly skilled finance manager in the entertainment industry. Over the last seven years, Jeffrey built integrated production accounting systems at some of the industries most cutting edge visual effects and animation studios. Jeffrey is a second year Fully-Employed MBA student who completed every course in the program in the Flex format. Last year, Jeffrey became the Manager of Finance at Sony Pictures Animation by directly applying the values-centered leadership skills obtained from the Graziadio curriculum. In addition to attending Pepperdine and working full time at Sony Pictures, Jeffrey manages his own independent film production company that released its first feature length film. Jeffrey holds a bachelor of science in business administration at the University of Colorado at Boulder. He expects to graduate from the FEMBA program in August 2015.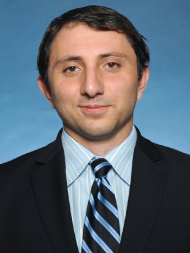 Yury Adamov
Full-Time Master of Business Administration (MBA)
Yury Adamov completed a BS in Accounting at Loyola Marymount University. While there he studied abroad at Oxford and was involved in a business immersion program in Asia. Afterwards he joined PricewaterhouseCoopers as assurance associate and worked on clients such as Avery Dennison, Screen Actors Guild and Mattel. While at PwC, he was also nominated for a Chairman Award. He was also involved as a mentor and volunteer with the Riordan Programs at UCLA, moving eventually to a board position on the Alumni Board. Afterwards Yury worked for Union Bank as a business strategy analyst followed by a position in the M&A group. Currently Yury attends the Graziadio Business School and is the Vice President of Net Impact.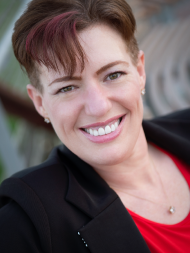 Suzan Nascimento
Fully Employed Master of Science in Management and Leadership (MSML)
Suzan Nascimento is an innovative, avant-garde problem-solver with high-standards. She constantly envisions ways to improve and upgrade. As a result, she has a BS in Information Technology and is a 2015 MS in Management and Leadership candidate. While at Pepperdine, Ms. Nascimento identified her purpose to be a passionate leader that empowers people to be confident, trusting and purposeful.

By day, Ms. Nascimento is a global application security manager at Experian. In other words, she helps protect customer information from identity theft and helps companies stay off the front-page news due to a data breach. She does this by engaging thousands of software development staff to understand, commit to and advocate for application security. By night, she works for SURE Consulting, which stands for Strategic Understanding, Reliable Expertise. SURE Consulting performs pro bono management and leadership consulting for non-profit organizations. Ms. Nascimento is also expanding the service offering to include self-awareness and holistic productivity consulting. In addition, Ms. Nascimento is preparing a podcast and blog launch in 2015 called "Heart Work."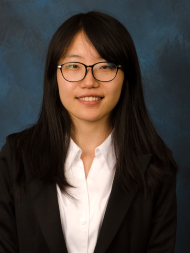 Tian Tan
Full-Time Master of Science in Applied Finance (MSAF)
Tian Tan is a student in the Master of Science in Applied Finance and will graduate in August 2015. She completed her undergraduate degree at Shanghai Jiaotong University with a major in finance and a minor in news and broadcasting. Tian continues to pursue academic goals in the field of finance and is a CFA level I candidate. Faculty and fellow students speak highly of Tian for her high degree of professionalism, integrity, courage and leadership. In addition, Tian actively participates in school-wide activities and is a senator of Alumni Affairs, Malibu Graduate Business Society, Pepperdine University. Tian expects to be the bridge between alumni and Pepperdine. Her future plans include pursuing a career in finance in the areas of fixed income and equity investments.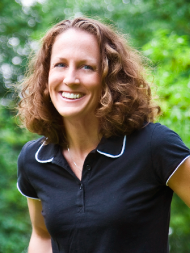 Ruth Ann Weller
Master of Science in Organization and Development (MSOD)
Ruthie holds a bachelor's of science in human development and family studies from Texas Tech University. Early in her career she worked for the State of Texas - Child Protective Services as a caseworker specializing in conservatorship. She also did social work through a private non-profit residential program at Methodist Children's Home. She lived in North Africa for six years where she taught English and technology classes at a private Women's university and high school. In 2007, she returned to the United States and took a position with Antioch
Community Church in Waco, Texas as Director of Team Training.

In her current position as Director of Staff Development at Antioch, Ruthie utilizes her international experience and expertise in team dynamics to develop leaders and teams both locally and abroad. She works with domestic teams throughout the United States and international teams stationed across Europe, Africa, the Middle East and Asia. Ruthie is an International Coach Federation Associate Certified Coach. She is currently pursuing a master's degree in organization development from Pepperdine University. Her extracurricular interests include investing quality time in family and friends along with kayaking, hiking, mountain biking and being outside to enjoy nature as much as possible.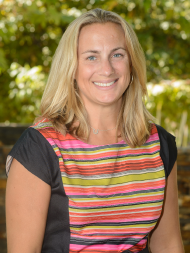 Harriet Ells
Executive Master of Business Administration (EMBA)
Harriet Ells has been an outstanding student throughout her EMBA program. She is a proven leader in her cohort, setting an example of leadership and commitment for her fellow students. Ms. Ells is consistently prepared for class and often leads the subject matter discussions. During her studies, she transitioned from a public radio station to the NFL Network, where she has excelled in a male dominated industry. She consistently exhibits the highest standards of character, and her academic work has always been outstanding. Ms. Ells has participated in many Pepperdine events outside of class and often goes out of her way to help her fellow students.
Waves of Service Award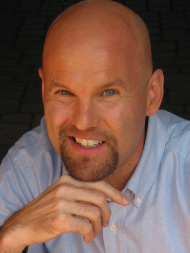 Robert Price, MBA '96
Outstanding Service Award
Robert Price is the executive director of the Global Entrepreneurship Institute. He is a world renown expert in the field of entrepreneurial capitalism. He is a strategist, innovative thought leader, public speaker, creative educator, and prolific author. He has written or edited more than a dozen books on entrepreneurship. His books are required reading at Harvard, Stanford, Babson, UCLA, USC, Caltech, DePaul, and many more leading universities and colleges around the world.

Founded in 1996, the Global Entrepreneurship Institute is a non-profit that educates and supports entrepreneurs around the world. Its mission is to spread wealth creation by encouraging entrepreneurship and sharing knowledge to those who educate and support entrepreneurs. It also facilitates introductions to investors, professional service providers, and other entrepreneurs. Using his exclusive Roadmap to Entrepreneurial Success he has helped entrepreneurs raise over $100 million. Robert earned his MBA from Pepperdine in 1996.
Alumni Service Award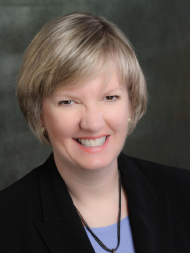 Lori Heffelfinger, MSOD '97
Outstanding Alumnus
Lori Heffelfinger has held a passion for developing leaders since 2004. She is fortunate to have learned from the some of the best leaders (and developers of leaders) having spent over 20 years working in the Aerospace and Chemical industries for companies such as Honeywell, Raytheon, Ashland Oil, and Monsanto Company where she herself was a also a leader and accountable for leadership and organizational development in those organizations. While Ms. Heffelfinger was fortunate to have worked for many amazing organizations early in her career and relies on that real world education in her practice, she credits the Pepperdine MSOD program with having transformed her career and her passion for the work she does today.

She graduated with her MSOD degree in 1997 while living in the Midwest. When she moved to southern California in late 2001, her relationship with Pepperdine was rekindled when she re-connected with MSOD faculty and former classmates who introduced her to alumni from other classes in Los Angeles. She is an alumna of the MSOD Program has been an adjunct faculty member and speaker in the Women's Leadership Program. She served on the MSOD Alumni Council for six years, and was Co-Chair for four of those. She has volunteers her time to design and facilitate the last three Graziadio Alumni Network (GAN) Leadership Retreats. She had been a Pepperdine Associate since 2009 and is currently a member of the University Alumni Leadership Council. She consistently mentors and hires Graziadio students and alumni and is a consummate volunteer who is passionate about Pepperdine.
Faculty Member Award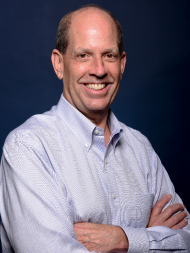 John Buckingham
Outstanding Faculty Member
Mr. Buckingham has been a successful corporate and entrepreneurial executive during his 30 year career starting with his development of a new division for Colgate Palmolive while still a MBA student in Boston. He has always had a passion for education and has taught marketing, marketing strategy, communications and marketing consulting as an Adjunct Professor with many well known Universities wherever his career took him. He began teaching as an adjunct professor of marketing at the Graziadio School in June, 2004 and became a full-time member of the marketing faculty in 2007 when he sold his latest startup company to a private equity firm in 2007.

Throughout his career, Mr. Buckingham has served as chief executive officer / chief marketing officer for private and public companies including West Chemical of Princeton, New Jersey and Intoximeters of St. Louis, Missouri. Mr. Buckingham was a member of the Young Presidents Organization for 20 years and a member of four different chapters. In May 2008, Mr. Buckingham received the prestigious Significant Sig Award from the International Sigma Chi Fraternity for outstanding business leadership and career success. Mr. Buckingham earned a bachelor of science in Pharmacy with distinction from Purdue University and a master's in business administration from Harvard Business School.
Staff Member Award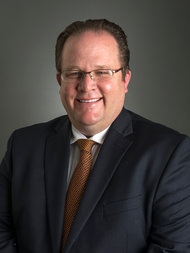 David Smith, PhD
Outstanding Staff Member
David M. Smith has served as interim dean of the Graziadio Business School since August 1, 2014. Dr. Smith earned his BA from Wheaton College and both his MS and PhD degrees from Michigan State University. Prior to assuming this new position, Dr. Smith has served as associate dean for eight years at the business school, most recently as senior associate dean. In this role, he had primary oversight for the faculty at the Graziadio School, and he was instrumental in launching two new Centers, the Center for Applied Research and the Center for Teaching and Learning Excellence. Dr. Smith also spearheaded the launch of our new online MBA program in 2013.

An economist by training, his expertise includes the areas of labor pay and productivity, data loss, and analysis of specific labor markets. He has published in numerous academic and practitioner outlets. His research on credit unions has been used in arguments before the U.S. Supreme Court as well as in state legislative hearings. David Smith has been a commentator on economic issues for various news media, such as CNN, the London Times, Los Angeles Times, Baltimore Sun, USA Today, the New York Times, and the Investor's Business Daily.
Keynote Speaker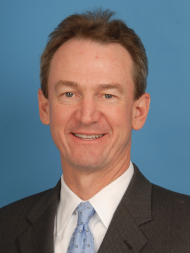 Morgan Rector
President, Comerica Entertainment Group
Morgan Rector, President of the Comerica Entertainment Group, is a veteran of the entertainment industry and one of the most respected names in independent film financing. During the past two decades, he has arranged the financing for more than 1200 independent feature films. Morgan began his career at City National Bank, where he was responsible for managing the portfolio of commercial clients within the bank's Entertainment Lending Division. In 1989, Morgan was hired as a vice president by Imperial Bank to create an Entertainment Finance Group for the bank. He became the Entertainment Group President three years later. Under his leadership, the group became the most prolific financier of movies and television in the world. In 2001, Detroit-based Comerica Bank acquired Imperial Bank and named Morgan president of the combined Entertainment Banking groups. Comerica Entertainment Group is a leader in global entertainment finance, with clients ranging from independent film producers to film/television production and distribution companies.

Recent notable films financed by the group include all of the "Twilight" series, all of the "Hunger Games" series, and all of the "Expendables" series. Other recent notable films financed by Comerica include "Zero Dark Thirty", "Crash", and "American Hustle". In 2004, Morgan was named Regional Manager for Comerica's Los Angeles and Ventura County Wealth Management groups, assuming responsibility for the Comerica's largest private banking, brokerage, trust and investment group.

Born and raised in Carson, California, Morgan graduated from Harvard University cum laude with a degree in Economics, and received the Chartered Financial Analyst designation in 1990.
Student Recipients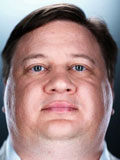 Jerome Novak, Jr.
Outstanding Student – Fully Employed Bachelor of Science in Management Program
Jerome Novak, Jr. is the director of clinical engineering at Masimo Corporation, a medical devices company. He has been with the company for 18 years, and develops novel diagnostic and monitoring methods for the company. With a diverse clinical and technical background, he applies strengths from both disciplines in his work and has more than 40 patents issued or pending. He has been recognized as both an outstanding student and a leader in the best traditions of the school. Currently, Novak is working on a joint BSM/MBA degree at Pepperdine University.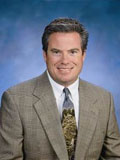 Matthew Sheridan
Outstanding Student – Fully Employed MBA Program

Matthew Sheridan, director of marketing for aerospace products at Meggitt Safety Systems, is responsible for new business development, relationship management, and negotiations with Boeing while managing the account. He brought extensive experience in the aerospace and aircraft industries to his current role with positions previously held at Parker Aerospace, Curtiss Wright Flight Systems, and McDonnell Douglas Aircraft Company. Sheridan's FEMBA professors believe he is one of our most outstanding MBA students and promises to be a stellar alumnus. Sheridan holds a bachelor of science in mechanical engineering from Loyola Marymount University. He expects to graduate from the FEMBA Program in December 2014.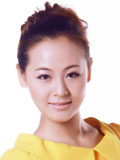 Manning Chen
Outstanding Student – Full-time Master of Science in Global Business Program

After receiving a degree in finance and banking from Zhejiang University in China, Manning Chen is now enrolled in the Master of Science in Global Business program. Chen enjoys the challenge of driving change and wants to be involved in creating the future of business. With the strong drive to exceed expectations, she has impressed faculty and fellow students for consistently using her creativity to improve the overall learning and researching experience. In addition, Chen has also actively taken part in business-related events, such as volunteering at the Los Angeles Venture Association, participating in the VCLL Case Competition and making her own private investments. Chen expects to graduate from the MSGB program in December 2014 and is currently pursuing a career in finance.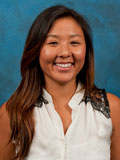 Brittany Takai
Outstanding Student – Full-time MBA Program
Brittany Takai is a JD/MBA student who obtained her undergraduate degree in economics from UCLA. While pursuing the joint degree, Takai has worked in Ecuador researching its human trafficking laws, at a small corporate securities law firm and at a real estate crowdfunding startup. As a fellow at the law school's Palmer Center for Entrepreneurship and the Law, she has served as lead consultant within the Micro-Enterprise Program, which helps underprivileged residents of Los Angeles seek gainful employment and launch micro-businesses. Upon graduating from the Graziadio School this month, Takai plans to intern at Red Bull North America during the summer and finish the last year of her law curriculum. In the future, she hopes to work in the action sports or outdoor industry, start and run her own business, and stay active in the real estate industry.
Executive Programs Recipients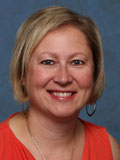 Juliet Irwin
Outstanding Student – Master of Science in Organization Development Program
With over 17 years of professional experience, Juliet Irwin is a trusted strategic partner, seasoned organizational change management professional and lifetime learner. She has been a solutions-focused consultant for many years, working both independently and for international consulting firms. Today she owns a consulting business in Calgary, Canada. As a Master of Science in Organization Development candidate at the Graziadio School, she is recognized for her strengths in leadership, in particular she took on the leadership position for a major cohort project in China. Irwin is an experienced professional who exemplifies the Pepperdine mission, which prepares students for lives of purpose, service and leadership. She will be an exemplary graduate. Irwin volunteers her time at organizations such as the Calgary Outdoor Club and the Canadian Cancer Society. She earned her bachelor of science in psychology from the University of Alberta in Canada.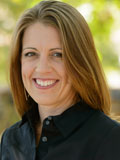 Nora Crivello
Outstanding Student – Executive MBA Program
Nora Crivello is a vice president of Westpak, Inc., a private testing laboratory in San Jose and San Diego. Since receiving her BS in biological sciences from California Lutheran University, Crivello has worked in various roles within engineering, quality and management leadership capacities at Westpak. Crivello came to the Pepperdine Executive MBA program in Northern California with the goal of further building her business acumen and obtaining the tools necessary to take Westpak to the next level of success. While in the program, Crivello has stood out as a collaborative leader with an unparalleled work ethic. Her peers enjoy her enthusiasm, friendly demeanor and appreciate her high personal and team academic standards, while professors commend her integrity, stewardship and compassion. She has an unwavering dedication to self-improvement and knowledge, which she continually shares with those around her. Crivello will graduate from the EMBA program with highest honors while maintaining her most important role as a wife and mother to two young children.
Waves of Service Award Recipient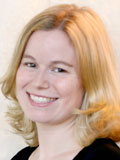 Molly Moen, MBA'01
Outstanding Service Award
Molly Moen is chief operating officer of the Downtown Women's Center (DWC), a nationally-recognized nonprofit organization offering housing and supportive services to more than 4,000 homeless women on Los Angeles' Skid Row each year. She is responsible for guiding the day-to-day business operations of the organization and providing strategic leadership for the organization. In her role, Moen has managed DWC through a period of unprecedented growth, taking the annual budget from $1 million to $5.5 million, the staff from 14 to 70, and the numbers served from 1,500 to 4,000. She also spearheaded two capital campaigns, which raised a total of $40 million and enabled the development of 119 units of permanent supportive housing. Moen is a graduate of the Graziadio School's International MBA program. She met her husband Derek in the IMBA program and they have a son, Wyatt.
Alumni Recipient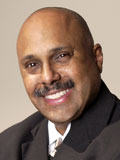 Charles Franklin, MBA '02
Outstanding Alumnus

Charles Franklin, manager of corporate services at American Honda Motor Co., Inc., oversees a multimillion-dollar annual operations budget and a staff of over 60 individuals. He has applied the skills and knowledge he gained from his Pepperdine MBA to reduce Honda's operations costs by over $200 million dollars. Franklin has lent his service to a number of leadership roles, including as vice president of the National Business Travel Association, chief volunteer officer of Challengers Boys and Girls Club, and chairman of the Black Alumni Council. Franklin earned his MBA in 2002 from the Fully Employed MBA program. He is happily married to his wife of 26 years. They are the proud parents of a daughter, who is currently a senior at Spelman College.
Faculty Member Recipient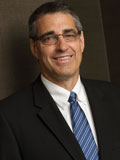 Larry Cox, PhD
Outstanding Faculty Member
Larry William Cox, PhD is an associate professor of entrepreneurship and lead faculty member for the Graziadio School's entrepreneurship programs. Dr. Cox directed the Entrepreneurship Centers at Ball State University and the University of Wisconsin-Madison and was the director of research at the Ewing Marion Kauffman Foundation. Cox attended the University of Nebraska on a basketball scholarship and went on to receive a master's degree in management information systems and a doctorate in strategic management. He came to Pepperdine and completely rewrote the entrepreneurship curriculum to reflect the creative processes of entrepreneurs. During his tenure at the Graziadio School, nearly 100 businesses have been started by his students/alumni, a remarkable number for any graduate business school. An award-winning educator, Cox especially enjoys helping young entrepreneurs and is an inspiring speaker and innovation seminar leader. He is married to Elly and they have four children.
Staff Member Recipient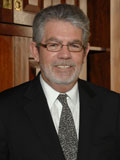 Michael Sims
Outstanding Staff Member

Michael Sims has admirably served as the executive officer for Corporate and External Relations at the Graziadio School since 2001. His leadership of the Board of Visitors and Dean's Executive Leadership Series, his deep engagement in developing relationships in the business community, and his significant commitment to the school's entrepreneurship program have been instrumental in growing the school's reputation and raising funds to support key programs. Over the years at the Graziadio School, he has also managed alumni and career services, recruitment, marketing and communications. Prior to joining the Graziadio School, Mike had the privilege of working directly with George Graziadio at Imperial Bank. In his current role, he has been a great champion for advancing the Graziadio legacy in all that the school does. Mike and his wife Jeanne live in Malibu and have four children and four grandchildren.
Speaker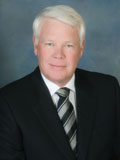 William Bone
Founder and CEO, Sunrise Company
In 1963, William Bone founded Sunrise Company. Today, he serves as chairman of the board and chief executive officer of the company. Sunrise is best-known as the developer of premier golf and luxury residential communities throughout Southern California, Nevada, Arizona and Mexico. Bone is nationally-recognized as an expert in resort, residential, hotel and recreational development. To his credit, he has developed 16 country clubs, built more than 20 golf courses, constructed over 12,000 homes, built two resort hotels, and developed numerous office buildings, shopping centers and commercial hotels. He is very actively involved in his community and has received numerous honors for his work and contributions in the Palm Desert. Bone received a bachelor of arts in economics from Stanford University and an MBA from Harvard University.
Student Awards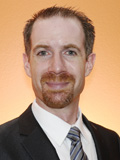 Ryan Bradford
Outstanding Student – Bachelor of Science Program
As a student in the Bachelor of Science in Management (BSM) program, Ryan Bradford has excelled in his coursework and shown a genuine enthusiasm for learning. Throughout his time as a student at the Graziadio School, Bradford has impressed faculty with his leadership skills in the classroom, as well as his ability to relate current economic and political events to discussions and coursework. He has successfully managed taking classes in the evenings while advancing in his role with Disney Worldwide Services where he is currently a senior sourcing specialist. Bradford expects to graduate from the BSM program in December 2013, after which he will enroll in the Graziadio School's joint MBA program.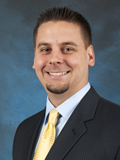 Adam Buffum
Outstanding Student – Full-time MBA Program
Adam Buffum is a 20-month MBA candidate (2013) at the Graziadio Business School where he is focusing on sales and marketing. Upon graduation, he will also receive a Certificate in Socially, Environmentally, and Ethically Responsible (SEER) Business Strategy. Adam is the director of alumni affairs for the Malibu Graduate Business Society and sits on the Ethics Committee. In addition, he has been honored as an Emerging Leader mentor, and is a member of the Challenge 4 Charity, Marketing, and Finance Clubs. Last summer he was an intern with IBM which led to a post-graduate full-time role where he will be managing and expanding existing relationships with Amgen and Roche as a client representative. He received a bachelor of arts degree in psychology from the University of California at Berkeley.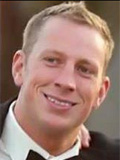 Garrett Gilbertson
Outstanding Student – Master of Science in Entrepreneurship Program
A decorated lieutenant of the United States Air Force, Garrett Gilbertson brings a unique perspective to the classroom as a student currently enrolled in the Master of Science in Entrepreneurship program. Throughout his career with the Air Force, he leadership skills have led to greater efficiencies in operations and completion of contracts. He has received numerous awards and accolades for his work and service with the Air Force. Gilbertson has also actively volunteered with organizations throughout his professional career, lending his time to organizations such as the Special Olympics and the Nativity House homeless shelter in Tacoma, Washington. Gilbertson earned his bachelor of science degree from the United States Air Force Academy.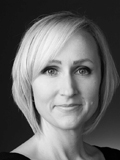 Mercedes McBride-Walker
Outstanding Student – Master of Science in Organization Development Program
With over 20 years of professional experience, Mercedes McBride-Walker is a trusted strategic partner, seasoned global Total Rewards professional, certified life coach, award-winning public speaker, gifted facilitator, and lifetime learner. The culmination of her experience and education allows her to bring value-added thought leadership to help organizations build the capacity for tackling their greatest challenges through their people, performance and rewards strategies. As a Master of Science in Organization Development program candidate at the Graziadio School, she is recognized for her servant leadership, integrity and professionalism. She is now focused on leveraging her experience helping organizations meet their greatest challenges through the alignment of strategy, performance and rewards.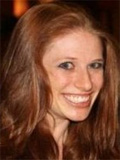 Margaret Stonestreet
Outstanding Student – Fully Employed MBA Program
Margaret Stonestreet is a student in the Fully Employed MBA program at the Graziadio School. As a student, Stonestreet is recognized for consistently finding ways to improve the overall classroom experience for her peers and herself. Faculty and fellow students note that her strong leadership in group projects has led to the delivery of superior quality results and reports. In her current work as a store manager of a Starbucks in Santa Barbara, she leads and manages a team of nearly 20 individuals. She ensures that customers receive the service and products that exceed the Starbucks standard. Prior to her work with Starbucks, she was a project manager and writer for Sanford Systems, Inc. She embodies the University's spirit with her compassion, humility, and generosity to others. Outside of school and work, she volunteers and lends her time to several Santa Barbara-area organizations, including Habitat for Humanity, Santa Barbara Dance Institute, and the Special Olympics. Stonestreet earned a bachelor of arts degree from the University of California at Santa Barbara.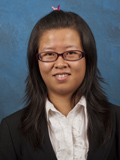 Rui "Alice" Wan
Outstanding Student – Full-time Master of Science in Applied Finance Program
Video
Rui 'Alice' Wan is a first-year student in the Master of Science in Applied Finance program at Pepperdine University's Graziadio Business School. She received a bachelor of business administration degree from the Chinese University of Hong Kong, where she was the recipient of numerous academic awards. As a student, Wan has been an active member of the Graziadio School student body, participating in the VCLL Case Competition and the ACG Cup. In addition, she is the recent winner of the first Values Driven Leadership Scholarship for students enrolled in a full-time master of science degree program. Wan is currently an intern at Claros Communications where she is building financial models. She expects to complete her degree in August 2013.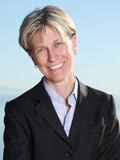 Jennifer Westpfahl
Outstanding Student – Executive MBA Program
Jennifer Westpfahl's tremendous career and industry perspective have made her an exemplary member of her Executive MBA cohort (EMBA 93). Westpfahl seamlessly navigates between the conceptual and the concrete thought process, all while demonstrating a superb level of self-awareness through applied learning. Westpfahl is an executive director at Morgan Stanley Smith Barney, LLC, where her tremendous career and industry perspective have proven to be a great asset to her cohort, serving as both an informal leader and a supportive individual teammate. Westpfahl is an active volunteer and philanthropist currently serving the Los Angeles Food Bank and the Yosemite Conservancy. She earned a bachelor of business administration degree from the University of Central Arkansas. She also holds numerous active securities licenses.
Alumni Award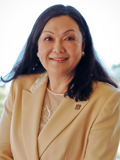 Danni Sun, PhD, MBA '99
Outstanding Alumni
Dr. Danni Sun has a vast background in business and philanthropic endeavors. Dr. Sun is the president of LJC Investments, and was previously was the director of business development at Riviera, Modern Luxury, a subsidiary of the second-largest media company in the country. She has started several businesses, ranging from health and wellness to computer software. Notably, she operated the first business to distribute Apple computers in California, and later, China. Dr. Sun graduated from the University of Oklahoma in 1987, and went on to earn an MBA from the Graziadio Business School at Pepperdine University in 1999. She completed a doctorate program from Washington Tech University in 2010. Continuing what she hopes to be a lineage of Pepperdine University graduates, Dr. Sun's eldest daughter is a 2002 graduate of Seaver College; she expects to enroll her youngest daughter there next year. Dr. Sun is actively involved with the Pepperdine Alumni Association, serving on the board of the Orange County Waves. While enrolled as a student, she studied in Oxford, England. As an alum, she regularly organizes reunions with her former abroad classmates.
Faculty Award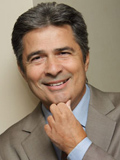 Demos Vardiabasis, PhD
Outstanding Faculty Member
Dr. Demos Vardiabasis is recognized for his outstanding business connections, leveraging his networks and contacts for the benefit of the Graziadio School. He has served as the economic commissioner as well as the chairman of the Entertainment and Tourism Industry Advisory Committee for the State of California. He is a member of the board of directors for the Ronald Reagan UCLA Medical Center and of the China-US Strategic Ventures. He has served in several organizations including, the Latin Business Association Corporate Advisory Council, the Business Advisory Council of NRCC, and the Arthritis Foundation. He has been an active consultant to companies and organizations, and an advisor to sovereign nations.
Staff Award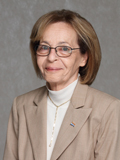 Gabriella Soroldoni, MBA '80
Outstanding Staff Member
Associate Dean Gabriella Soroldoni leads the admission, financial aid, student accounts, student systems, technology services and finance and budgeting efforts for the Graziadio Business School at Pepperdine University. Prior to joining the school in 1976, she served as vice president of a multi-branch travel agency where she oversaw the business operations of the retail, conference and specialized group businesses. Associate Dean Soroldoni earned her MBA from Pepperdine University in 1980.
Waves of Service Award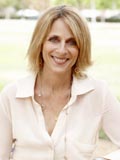 Janis Spire, MBA
Outstanding Service Award
Janis Spire has been president and CEO of Alliance for Children's Rights (ACR) since 2002. As CEO, she strives to protect the rights of over 100,000 impoverished and abused children and youth. Previously, Spire served as chief operating officer of the Elizabeth Glaser Pediatric AIDS Foundation for eight years. Prior to that, she worked for over a decade as a leader in healthcare and medical practice management. In 2012 Los Angeles Magazine named Spire to its "2012 Game Changers" list of women whose work had a profound impact on L.A. She was selected for her unending efforts "to protect L.A.'s most vulnerable residents–neglected and abused kids." Spire has been a Pepperdine University Waves of Service Leader since 2010 and is a 1987 graduate of the Graziadio School's Fully Employed MBA program. Spire has made significant contributions that have had a positive impact on both society at large, and the organizations and communities in which she works. Her accomplishments are in alignment with the University's mission to strengthen lives for "purpose, service and leadership."
Guest Speaker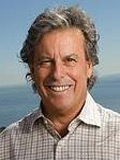 Stevan Calvillo
Attorney at Law, Calvillo & Meyer, LLP
With more than 30 years experience as a trial attorney, Stevan Calvillo is now a full time neutral, mediating litigated disputes. He is a member of the Southern California Mediation Association and, in addition to his private practice, Calvillo & Meyer, LLP, he serves as a court appointed mediator for the Los Angeles Superior Court. A former partner of the firm of Ball, Hunt, Hart, Brown and Baerwitz, Calvillo has represented numerous real estate developers, banks, and title companies in litigation and transaction matters. He has litigated and defended franchise lawsuits nationwide, with the successful defense of several multi-million dollar claims. He has tried and arbitrated more than 200 cases, successfully argued cases on appeal, both in the California Appellate system and before the 9th Circuit Court of Appeals, and has developed extensive experience in the arbitration of lawsuits. He also served as a Los Angeles Superior Court judge pro-tem for settlement in Long Beach and as an arbitrator for the Long Beach Bar Association Attorney-Client Fee Disputes. Calvillo earned bachelor's degrees in political science and history from San Diego State University and a law degree from Western State College of Law (now Thomas Jefferson School of Law).