Past Speakers and Distinguished Moderators
Future of Healthcare Symposium
Each year we bring together industry leaders and experts to explore the latest trends and disruptions in the healthcare industry at our annual Future of Healthcare Symposium. Below meet the distinguished past speakers, panelists, and moderators that have brought life to our event.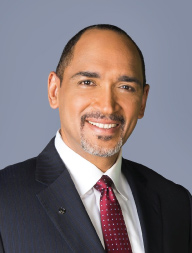 John Agwunobi (2016)
Former Senior Vice President and President Health and Wellness, Walmart
John Agwunobi was responsible and accountable for a chain of almost 4,000 retail pharmacies, specialty and mail-order pharmacies, a central-fill distribution pharmacy and a pharmacy benefits management unit at Walmart. A pediatrician, Agwunobi joined Walmart in 2007 and was a member of its US leadership team, providing advice on health reform, public health advocacy, health benefits, employee wellness and emergency response. He was responsible for the $30 billion revenue health and wellness business until 2014. During his tenure, Agwunobi boosted market share, profitability and productivity, while improving quality and compliance. Previously, he served as assistant secretary for health at the US Department of Health and Human Services and was a four-star admiral in the US Public Health Service Commissioned Corps. From 2001 to 2005, Agwunobi was Florida's secretary of health. Agwunobi presently serves as vice chair of the US African Development Foundation, a federal agency dedicated to fighting poverty in Africa.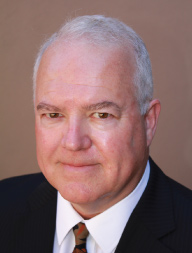 Michael Baldridge (2016)
President, Acumen Analytics, LLC
Michael Baldridge has been involved with a broad range of Fortune 100 health care, pharmaceutical, and biotechnology companies for over 20 years. He's currently President of Acumen Analytics, LLC, a boutique consulting firm providing biotechnology and pharmaceutical therapy commercial assessments for manufacturers and investment firms.
Michael has over 25 years experience covering a wide range of functions related to pharmaceuticals, biotechnology, and drug reimbursement, including clinical database development, sales analysis, global marketing and marketing research, global strategic and market planning, drug development and launch, and R&D portfolio analysis. Michael is a regular guest lecturer on Biotechnology commercialization at several universities, as well investment firm healthcare conferences. He's also a biotechnology industry council member for the Gerson Lehrman Group. Michael has undergraduate degrees in Mathematics and Computer Science. He also earned his MBA from Pepperdine Graziadio Business School, and is a member of the school's Board of Visitors.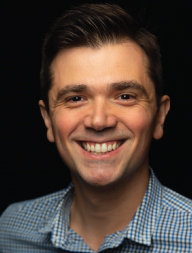 Visar Berisha, PhD
Co-founder and Chief Science Officer, Aural Analytics
Visar Berisha is the co-founder and chief science officer of aural analytics, an assistant professor at Arizona State University, and a research fellow in the department of neurology at Mayo Clinic. With a focus on speech and language production, his research focuses on using technology to better understand neurological disease progression. Dr. Berisha received his PhD in electrical engineering from Arizona State University in 2007.
From 2007 to 2009, he was a member of the technical staff at MIT Lincoln Laboratory, where he worked on fundamental questions related to signal processing and machine learning. Following his appointment at MIT, Berisha worked in industry as principal research engineer. At the university, Dr. Berisha's research is funded by the National Institutes of Health, the National Science Foundation, the Office of Naval Research, the Department of Defense, and industry. His research has been featured in the New York Times, on ESPN, in the Wall Street Journal, on National Public Radio, and on a number of other international media outlets.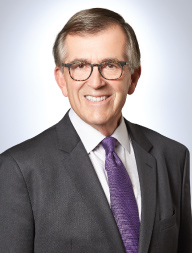 General Peter Chiarelli (2018)
Ambassador, ONE MIND
General Peter Chiarelli, USA (Ret.) was appointed the Chief Executive Officer of ONE MIND in 2012. He is a retired General with almost 40 years of experience. As the 32nd Vice Chief of Staff in the Army, Chiarelli was responsible for the day-to-day operations of the Army and its 1.1 million active and reserve soldiers. This included the oversight of many of the Army's R&D programs, and the implementation of recommendations related to its behavioral health programs, specifically its Health Promotion, Risk Reduction and Suicide Prevention Program. In 2013, Chiarelli received the Patriot Award, the Congressional Medal of Honor Society's highest honor for his dedication and ongoing efforts to help soldiers, civilians and families suffering from the invisible wounds of war.
As the CEO of ONE MIND, Chiarelli continued his advocacy to benefit all affected by brain disease and injury through eliminating the stigma and fostering fundamental changes that will radically accelerate the development and implementation of improved diagnostics, treatments, and cures. ONE MIND is an independent, 501(c)(3) non-profit organization that believes in Open Science Principles and creates global public-private partnerships between health care providers, researchers, academics and the health care industry, while supporting groundbreaking new research.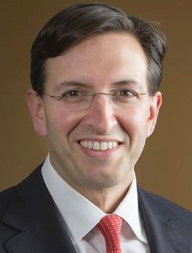 Amir Dan Rubin (2016)
Executive Vice President, Optum, UnitedHealth Group
Amir Dan Rubin serves as Executive Vice President at UnitedHealth Group and its Optum organization, the leading health benefits and services organization in the United States with over $150 billion in annual revenue and 200,000 employees. Previously, Amir served as President and CEO of Stanford Health Care, the $4 billion academic health system affiliated with Stanford University. Amir worked with a broad team to raise patient experience scores to the highest levels in the nation, advance quality and clinical innovation, grow a regional network of inpatient and outpatient settings, and deploy lean management approaches.
Formerly, Amir served as Chief Operating Officer for the UCLA Health System in Los Angeles, Chief Operating Officer for Stony Brook University Hospital in New York, Assistant Vice President of Operations for Memorial Hermann Hospital in Texas, and Director of Business Development for Memorial Hermann Healthcare System in Texas.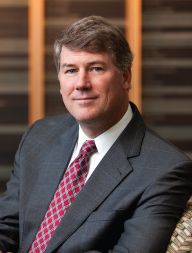 Wyatt Decker, MD (2017)
Mayo Clinic Vice President and CEO in Arizona, Mayo Clinic in Arizona
Wyatt W. Decker is a vice president at Mayo Clinic and CEO of Mayo Clinic in Arizona. As a vice president of the largest not-for-profit integrated multi-specialty group practice in the nation, Decker helps direct Mayo Clinic's research, education, and clinical operations in Arizona, Florida, and Minnesota.
Decker holds an MD from Mayo Medical School, an MBA from Kellogg School of Management, Northwestern University, and a BS from the University of California, Santa Cruz. He completed internal medicine residency training at Mayo Clinic Graduate School of Medicine and Emergency Medicine training at Denver Health and Hospitals.
Ezekiel Emanuel, MD (2017)
Vice Provost for Global Initiatives, University of Pennsylvania
Ezekiel Emanuel, MD, is one of the leading practitioners shaping the future of healthcare, with a long record of experience at the top levels of policy. He is an engaging, incisive, forthright, and witty speaker on healthcare reform and the transformation of American medicine. Trained both as an oncologist (MD, Harvard Medical School) and a political scientist, Zeke offers a uniquely thoughtful perspective on the most difficult issues in medicine today.
From February 2009 to January 2011, Emanuel was a special advisor for health policy to the White House Office of Management and Budget. As one of the most prominent voices advising the White House about healthcare, he had a significant impact on federal healthcare budgets and the Affordable Care Act.
Today, Emanuel holds a joint position at the Wharton School and the School of Medicine at the University of Pennsylvania, where he chairs the Department of Medical Ethics and Health Policy. He currently serves as chair of the meta-council on The Future of Health Committee for the World Economic Forum.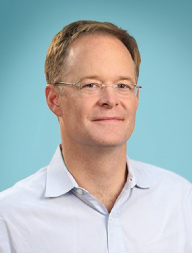 Hill Ferguson (2017)
Chief Executive Officer, Doctor On Demand
Hill Ferguson is chief executive officer at Doctor On Demand. With nearly two decades of experience in mobile technology, he has led companies at all stages of growth, from being a founder to being a senior executive at PayPal, a high-growth public company. He holds deep commitment to putting customers first by delivering the best possible products, a value that resonates with Doctor On Demand's commitment to its industry-leading clinical quality and best-in-class customer experience.
Before joining Doctor On Demand, Ferguson helped transform PayPal into a more customer-focused technology company, leading the global mobile team and eventually serving as the company's Chief Product Officer.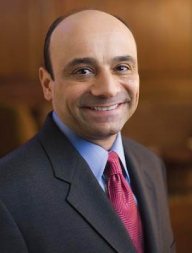 John Figueroa, MBA (2015-2018)
Chief Executive Officer, Genoa Healthcare
John Figueroa joined Genoa, a QoL Healthcare Company in July 2014 as chief executive officer, completing the successful merger of Genoa Healthcare and QoL meds. Genoa is the nation's market-leading behavioral health pharmacy and telepsychiatry company serving 500,000+ individuals with severe mental health illnesses.
Previously, Mr. Figueroa served dual roles of chair and CEO of Apria Healthcare Group Inc., as well as that of Coram LLC. He holds bachelor's degrees in both English literature and political science from the University of California, Los Angeles, where he was a distinguished military graduate. He also holds an MBA degree from Graziadio.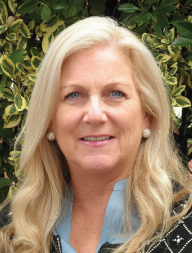 Kathleen Grave, DBA (2016-2018)
Managing Director and Chief Executive Officer, EI Group
Kathleen Grave spends her time as an Alliance Executive at IBM making a meaningful impact on increasing client success forging multi-stakeholder alliances that transform industries and deliver cognitive solutions to global clients. Kathleen established the first IBM Watson Strategic Alliances after bringing the first commercialized healthcare offerings of IBM's famous Watson cognitive technology to the global marketplace.
Kathleen shares her time in academia as professor of strategy, at the Pepperdine Graziadio Business School, educating and mentoring future public and private sector leaders. Her doctoral studies at University of Liverpool, UK, focused on integrated smart cities and sustainability.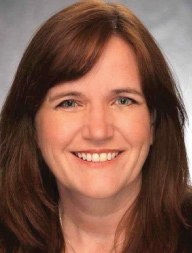 Jeanne Holm (2016)
Senior Technology Advisor to the Mayor, City of Los Angeles
As Evangelist for Data.Gov, an open government flagship project for the White House that uses government data, Jeanne led collaboration and built solutions from health data vastly improving the quality of lives for people across the globe. In her role, Jeanne worked extensively with healthcare open data to establish and develop the Health Data Community on Data.gov, as well as applications including Patients Like Me, connecting people to clinical trials and care for rare diseases and Propeller Health to improve the quality of breathing and life for individuals and families with asthma sufferers.
Jeanne is a Fellow of the United Nations International Academy of Astronautics and a Distinguished Instructor at UCLA. She has more than 130 publications on information systems, knowledge management, and innovation. Her courses focus on big data, knowledge management, and civic innovation.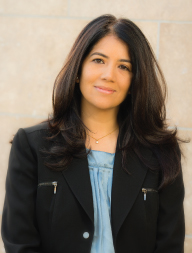 Kim Kamdar, PhD
Partner, Domain Associates
Dr. Kamdar is a partner at Domain Associates, Kim has been involved in cutting-edge therapeutic start-ups and has been a major part of identifying companies with promising molecular and companion diagnostics to support personalized medicine.
Present board memberships include Aspen Neuroscience, Epic Sciences, Evofem Biosciences, Obalon Therapeutics, Omniome, ROX Medical, Sera Prognostics, Truvian Sciences, and Singular Genomics.  Formerly, Kim was a Kauffman Fellow with MPM Capital.  Prior to joining MPM she was a research director at Novartis, where she built and led a research team that focused on the biology, genetics and genomics of model organisms.  Kim is the author of ten papers as well as the inventor on seven patents.  She received her B.A. from Northwestern University and her Ph.D. in biochemistry and genetics from Emory University.  Kim serves as an advisory board member of Dr. Eric Topol's NIH supported Clinical and Translational Science Award for Scripps Medicine.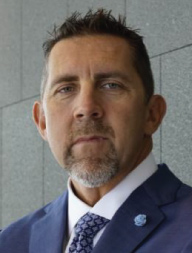 Josh Luke, MD (2018)
Healthcare Futurist and Former Hospital CEO
Josh Luke is a leading healthcare futurist, former hospital CEO, Amazon best-selling author and Adjunct Faculty for the University of Southern California's Sol Price School of Public Policy. He serves as CSO/Senior Health Policy Analyst for Nelson Hardiman Law. Luke previously served as CEO of three acute hospitals, an acute rehab hospital, as Administrator for nursing homes and oversaw home health and hospice services as Vice President of Post Acute Services for a health system. Luke founded the National Readmission Prevention Collaborative in 2013, and hosts an innovation contest annually recognizing services and products that are improving the continuum of care and transforming value based delivery.
Luke has a PhD from the University of Nevada, and authored Readmission Prevention: Solutions Across the Provider Continuum and Ex-Acute: A former hospital CEO tells all on what's wrong with American healthcare.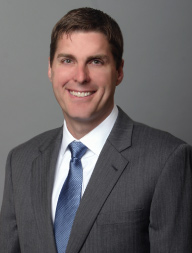 Davin Lundquist, MD (2016)
Chief Medical Information Officer for Physician Integration, Dignity Health
Dr. Davin Lundquist is Vice President and Chief Medical Information Officer for Physician Integration at Dignity Health. He has responsibilities for the ambulatory technology strategy, including population health, telehealth and patient and provider digital experience. He is also a practicing Family Physician with Dignity Health Medical Group Ventura County in Camarillo, CA. Dr. Lundquist has a medical degree from the USC Keck School of Medicine and completed a residency in Family Medicine at the Naval Hospital in Bremerton, Washington. Dr. Lundquist has been involved with several EHR implementations and has a passion for finding innovative technology solutions for providers and patients. He joined the Dignity Health Medical Foundation in California as their CMIO in 2012.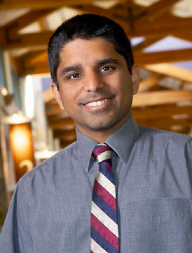 Rajan Merchant, MD
Board Certified Allergist-Immunologist
Dr. Rajan K. Merchant is a board certified allergist-immunologist based in Woodland, California. Dr. Merchant received his bachelor of science in neuroscience from the University of California, Los Angeles, and graduated from the American University of the Caribbean School of Medicine in Sint Maarten. Dr. Merchant is a Fellow of the American College of Allergy, Asthma and Immunology, and is a professional member of the American Academy of Allergy, Asthma and Immunology as well as the Past President of the Sacramento Valley Allergy Society. He also participates in the Sacramento Sierra Valley Medical Society, and the California Medical Association House of Delegates.
For his 18 years of experience, Dr. Merchant has been recognized by the Dignity Health Leadership Development Program, and has been named one of Sacramento Magazine's top allergy doctors for three consecutive years: 2016, 2017, and 2018. He is the author of four health publications and has been featured in Dignity Health's physician symposium. Most recently Dignity Health and Propeller Health was selected as the Grand Award for 2019 Intelligent Health Association Improving Patient Care and Safety Award with Dr. Merchant being designated the physician champion.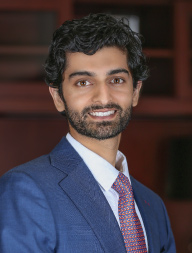 Samir Malik, MBA (2017)
Senior Vice President and General Manager, Genoa Telepsychiatry
Samir Malik is currently the senior vice president and general manager of Genoa Telepsychiatry, part of Genoa, a QoL Healthcare company. He came into this role through the acquisition of his company, 1DocWay, a New York City-based telepsychiatry company, which he founded and served as CEO. Samir and his team have built the technology-enabled-services company from scratch, treating 50,000 patients across the country.
Malik received his BA with distinction in neuroscience from the University of Pennsylvania, as well as both his BS in economics and his MBA in healthcare management from the Wharton School.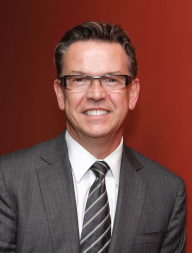 Gary Mangiofico, PhD (2016, 2017, 2018)
Executive Professor of Organizational Theory and Management
Pepperdine Graziadio Business School
Dr. Gary L. Mangiofico has taught at the Graziadio Business School since 2002 and brings more than 20 years of experience leading strategic development, operations management and integration, and turnaround operations solving complex challenges as a CEO, COO, and as a general management executive for both start-ups and Fortune 50 companies. He is a former vice president for Johnson & Johnson Health Care Services, COO and senior vice president for Pathmakers, and senior vice president for Apria Healthcare Group. He holds a BA and MA in psychology from Chapman University in Orange, California, and a PhD in organizational psychology from the California School of Professional Psychology.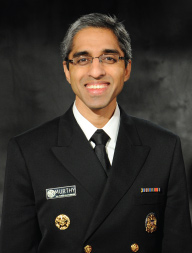 Vivek Murthy, MD (2018)
19th Surgeon General of the United States
Dr. Vivek Murthy served as the 19th Surgeon General of the United States (from December 2014 to April 2017). As The Nation's Doctor, he brought both passion and innovation to the challenges of leading America's national healthcare initiatives. Throughout his career, Dr. Murthy has led the way in medical education, social action, and healthcare dialogue. He has co-founded several healthcare community organizations and grassroots citizen movements, including Visions, a peer-to-peer HIV/AIDS education program in India and the United States that reached tens of thousands of students and Swasthya, a community health partnership that trained women in small villages in India to become healthcare providers and educators. He also co-founded TrialNetworks, a software company that developed collaborative technology for accelerating clinical trials, and a nonprofit organization, Doctors for America, that organized physicians in all 50 states to advocate for high quality, affordable health care for all.
As the Surgeon General, he issued the first Surgeon General's Report on Substance Use and Addiction, calling the nation to action to address this deadly disease. His final Surgeon General's Report was on E-cigarettes and Youth and was the first federal report on the topic. As Vice Admiral of the Public Health Commissioned Corps, Dr. Murthy was the youngest active duty flag officer in federal uniformed service. Before serving as Surgeon General, Dr. Murthy practiced and taught internal medicine at Brigham and Women's Hospital and Harvard Medical School. He also has an MBA from Yale.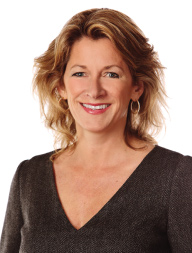 Megan North, MBA (2017)
President, Value-Based Care for Conifer Health Solutions
Megan North is president of Value-Based Care for Conifer Health Solutions. She has led Conifer Health's Value-Based Care business unit, based in Encino, California, since its formation in 2012.
Under North's leadership, this fast-growing business unit now manages nearly six million lives and more than $22 billion in medically managed spend. She brings more than 22 years of experience to her role and has earned a reputation for creating risk-based care delivery models that successfully align hospitals and physicians. She received her bachelor's degree from Boston University in Massachusetts and her MBA from the Graziadio School.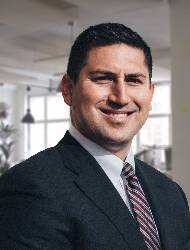 Michael Ochoa, MBA (2018)
Chief Executive Officer and Co-Founder, Ascend PBM and Transcend Onsite Care
Michael is Chief Executive Officer and Co-Founder of Ascend PBM and Transcend Onsite Care. Mr. Ochoa's vision has lead to the creation of a disruptive model which combines Onsite Care with the use of formularies, disease management, and data to improve the quality of healthcare. He is dedicated to providing innovative, science-based products and services that improve peoples' health through a portfolio of cutting-edge products and services such as, onsite care for employers, diagnostic testing, compounding, specialty pharmacy and medical devices.
Mr. Ochoa oversees the financial, sales, marketing, and strategic business development activities of the companies. With more than 16 years of sales, management and leadership experience.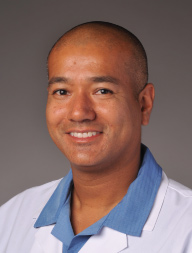 Stephanus Philip, MD, FAAP (2018)
Internal Medicine Specialist
Stephanus (Steve) Philip went to medical school at the Medical College of Wisconsin, and did a combined Internal Medicine/Pediatrics Residency Program at Indiana University initially thinking that he would go into primary care. However he took an unexpected career detour into academic hospitalist medicine at Indiana University School of Medicine, which turned into a more extended career as an academic hospitalist at Ventura County Medical Center (VCMC), although he dabbled in primary care. While at VCMC he developed an interest in efficient hospital care, and became the Medical Director of Utilization Management. He later moved on to building a hospitalist program at Santa Paula Hospital with Apogee Physicians, and then moved to St. John's Regional Medical Center as the assistant program director with Sound Physicians. Still pursuing efficient and more coordinated patient care from the community perspective, he now works as the Medical Director of Advisory Services over Dignity Health St. John's Regional Medical Center in Oxnard and St. John's Pleasant Valley Hospital in Camarillo.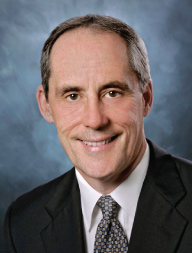 Thomas Priselac (2017)
President and Chief Executive Officer, Cedars-Sinai Health System
Thomas M. Priselac is president and chief executive officer of the Cedars-Sinai Health System—a position he has held since January 1994. He has been associated with Cedars-Sinai since 1979. Prior to being named president and CEO, he was executive vice president from 1988 to 1993. He has served the health care field in various roles during his career at Cedars-Sinai. He also serves as an adjunct professor at the UCLA School of Public Health. A native of Pennsylvania, Priselac obtained a bachelor's degree in biology from Washington and Jefferson College in Pennsylvania, and a master's degree in public health services administration and planning from the University of Pittsburgh.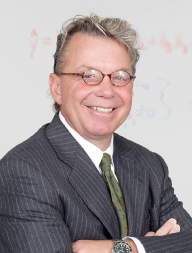 Samuel Seaman, PhD
Professor of Decision Sciences, Pepperdine University Graziadio Business School
Dr. Samuel L. Seaman is professor of decision sciences at the Graziadio Business School, where he teaches graduate courses in applied statistics and evidence-based decision analysis using mathematical models to solve dilemmas in economics, finance, healthcare, and marketing. Dr. Seaman has published in numerous academic journals, including Business Economics, Communications in Statistics, Head & Neck Surgery, Journal of Business Forecasting, Journal of Business Venturing, and Strategic Management Journal. His consulting engagements have led to meaningful improvements in credit-scoring models, predictive models of charitable giving, and assessment models used to evaluate the efficacy of strategic initiatives on corporate financial performance.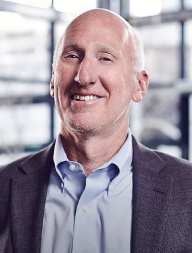 Lou Silverman (2017)
Chairman and Chief Executive Officer, Advanced ICU Care
Lou Silverman has a 20-year track record of success as CEO in health care information technology and health care services companies, translating a passion for the transformative benefits of innovative health care solutions into successful clinical and commercial organizations. His experience in building nimble companies that enable high-quality care, drive intelligent growth and serve as catalysts for evolutionary industry change is at the heart of his vision for Advanced ICU Care.
Silverman has committed Advanced ICU Care to working innovatively with its hospital partners and their bedside teams to bring the promise and positive outcomes of tele-ICU and telehealth services to the patients and families we jointly serve.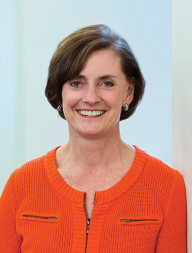 Judy Smythe (2016, 2018)
Chief Operating Officer, Science 37
Judy Smythe has spent more than a 15 years in healthcare leadership roles with significant emphasis on population health management, wellness, consumer engagement, and value-based payments. Her experience has led to an appreciation that coordinating care across disciplines and teams avoids fragmentation and leads to better care and value.
She has served as Chief Operating Officer and Chief Revenue Officer at Centauri Health Solutions and now serves on Centauris Advisory Board. Centauri Health Solutions provides software and services that enable risk adjustment, quality and eligibility programs for health plans and providers.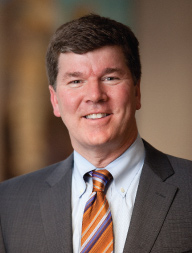 Keith Stewart, MB, ChB (2016)
Consultant,  Mayo Clinic Department of Internal Medicine
Keith Stewart, MB, ChB, is a consultant in the Division of Hematology and Oncology, Department of Internal Medicine at Mayo Clinic in Arizona. He currently serves as the Carlson and Nelson Endowed Director of the Center for Individualized Medicine and is recognized as the Vasek and Anna Maria Polak Professor of Cancer Research. Dr. Stewart holds the academic rank of professor of medicine, Mayo Clinic College of Medicine. He joined the staff of Mayo Clinic in 2005.
He has over 20 years of sustained national funding for a laboratory research program in genomics and biology of myeloma and has led numerous clinical trials of new drugs for this blood cancer. He consistently publishes in high-impact scientific journals and holds editorial and reviewer responsibilities for several prominent publications.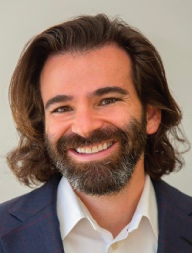 Jeff Stibel, PhD
Vice Chairman, Dun & Bradstreet
Jeff Stibel is the former CEO of Web.com (NASDAQ: WWWW), vice chairman of Dun & Bradstreet (NYSE: DNB), and a partner of Bryant Stibel. He is a USA Today columnist and a New York Times bestselling author of two books, Breakpoint (Macmillan) and Wired for Thought (Harvard Press).
Stibel was the recipient of a brain and behavior fellowship while studying for a PhD at Brown University and received an honorary doctorate degree from the Pepperdine Graziadio Business School.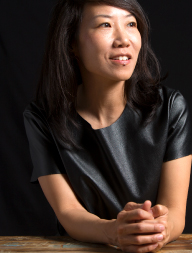 Belinda Tan, MD, PhD
Co-founder and Chief Medical Officer at Science 37
Belinda Tan, co-founder and chief medical officer at Science 37, is a physician-scientist and educator. As an entrepreneur, she is driven by the audacious goal of building a universal medical-scientific ecosystem that will connect all people to scientists. Prior to starting Science 37, Dr. Tan joined a team of physicians to build the nationally scaled telemedicine company DirectDerm, whose services have improved health outcomes throughout central California. Belinda trained in dermatology and dermatopathology at Harbor-UCLA Medical Center, Memorial Sloan-Kettering Cancer Center, and Cornell-New York Presbyterian Hospital. She earned her MD and PhD from UCLA and bachelor of science from MIT.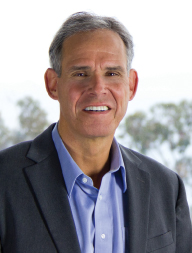 Eric Topol, MD
Founder and Director, The Scripps Research Translational Institute
Dr. Eric Topol is one of the leading innovators in medicine today, specializing in the use of artificial intelligence, "deep" data, and smart technology in the practice of individualized medicine. Also called precision medicine, individualized medicine tailors diagnosis, prevention, and treatment to the full biological and social profile of the individual, rather than the "average" human of traditional medical science.
Dr. Eric Topol is the Founder and Director of The Scripps Research Translational Institute. He also is Executive Vice President of The Scripps Research Institute and Professor of Molecular Medicine. Britain's National Health Service has called on Dr. Topol to lead a review into how the NHS can pioneer new treat- ments and technologies to transform healthcare. Dr. Topol will look at technologies such as artificial intelligence (including robotics), genomics and digital medicine and how to train tens of thousands of staff at the NHS.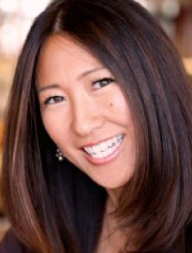 Lisa Watanabe, MD
Chief Medical Officer, CureMetrix, Inc.
Lisa Watanabe, MD is chief medical officer at CureMetrix, Inc., a start-up venture that has developed artificial intelligence based software that analyzes medical images such as mammograms. The algorithms can flag cancerous lesions and also pre-sort the work list of cases based on suspicion level to expedite interpretation. Dr. Watanabe has presented research on the potential use of A.I. in radiology in the US and Europe.
Dr. Watanabe is a clinical associate professor of radiology at USC and also on the medical staff at Scripps Clinics. She is past president of the American Society of Spine Radiology and serves on the Executive Committee of the California Radiological Society. She received her BS at Stanford and was a regent's scholar at UCSF where she obtained her medical degree. She is a reviewer for numerous journals including Radiology and American Journal of Neuroradiology.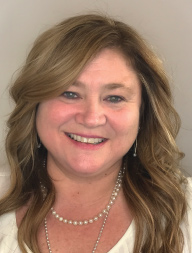 Adrienne White, MBA (2018)
Vice President of Solutions, NextGen Healthcare
Adrienne White is the Vice President of Solutions for Care Coordination at NextGen Healthcare, one of the leading Ambulatory market Electronic Medical Records. In this role, she is focused on setting and driving the strategy for Care Coordination solutions, and more broadly, supporting NextGen's overall Population Health Management goals. Prior to NextGen Adrienne was Senior Innovation Strategist for the Hearst Health Innovation Lab, a research team funded by Hearst Corporation, where she was responsible for innovation strategy and product prototyping.
Adrienne spent the decade prior to Hearst in various divisions at IBM, including transformation consulting in Global Business Services, and product development work in the Research and Software divisions. Her solutions work at IBM was focused on advanced analytics and developing solutions for care management and collaborative care.