2019 Most Fundable Companies
We follow and support the startups that are named to the Most Fundable Companies list on an ongoing basis. Our past winners, or "alumni," are a valuable resource for potential later stage investors and partners.
These companies were selected based on the viability of their business model, size of addressable market, management team expertise, board of advisors, and competitive advantage in their market. Throughout the process, we learn about a diverse range of impressive companies, beyond just this list of the top fifteen, who may be an excellent match with a potential investor.

Industry: Commercial Real Estate Services
Location: New York, NY
Founders: Connell McGill and Pavel Khodorkovskiy
Website: enertiv.com
About: Office, apartment, and industrial buildings are still largely managed with outdated practices, leading to unexpected emergencies, wasted maintenance and energy expenses, and frustrated tenants. Recognizing the potential for smart building technology to modernize the industry, Connell McGill and Pavel Khodorkovskiy built Enertiv.
Enertiv is uniquely able to improve performance across the industry because of innovative strategies developed to capture more data per building, regardless of its age, size, function or systems in place. To date, the company has captured over five billion hours of asset performance data, which has been combined with the best practices gleaned from the industry's leading portfolios to build a library of actionable insights tailored to commercial real estate.
Enertiv delivers these insights through the Enertiv Platform, which serves the objectives of every stakeholder involved in building operations, from the boardroom to the boiler room. As more data is captured, the machine learning algorithms become smarter, leading to more valuable recommendations and accurate predictions and an innovation flywheel that is constantly pushing the limits of IoT, artificial intelligence, and augmented reality technology.

Industry: Software and Video Security
Location: Stamford, CT
Founders: Paul Sun
Website: IronYun.com
About: The revolution in AI technology has transformed the traditional method of video surveillance. IronYun Inc. provides enterprise customers with multiple video surveillance solutions including intrusion detection, weapon detection, face recognition, LPR, smoke/fire, abnormal event alert functions and more. Based on deep learning technology, IronYun software works with over 1,000 brands of cameras and is hardware agnostic; allowing easy implementation for customers. With over 30 U.S. and international patents, IronYun software can be programmed to identify vehicles, individuals, and specific objects, making it the leader in the AI surveillance market.

IronYun's current clients range from Fortune 500 to SMB companies throughout North America and Asia, safeguarding the wellbeing of employees, customers, and critical infrastructure facilities. IronYun software enables customers to create an alert system that sends out notifications. As security becomes a growing concern for the U.S. and globally, accurate and error-free systems, such as IronYun's, will be essential.

Industry: Medical Devices
Location: Durham, NC
Founders: Adam Wax, PhD and William Brown, PhD
About: Adam Wax, PhD has worked in biomedical imaging for 25 years and understands firsthand the need to develop affordable healthcare technologies. A professor of biomedical engineering at Duke University's Pratt School of Engineering, Adam founded Lumedica to improve access to eye care by creating low-cost, high performance, light-based scientific and medical instruments that deliver accurate diagnostic results.
Lumedica's first initiative is building a novel, patented device to administer OCT (Optical Coherence Tomography) technology — the gold standard for retinal imaging — for early detection of macular degeneration, diabetic retinopathy and glaucoma, which can progress for years without symptoms. When these diseases are detected early they can be managed without patients losing their vision.
While OCT is widely used by eye care professionals, the high cost of imaging systems ($40,000 to $100,000 or more) has limited access primarily to large eye centers. For rural patients or those with compromised vision, traveling to a central eye care facility for an OCT exam can be difficult. Making OCT more affordable and accessible for all eye care professionals will increase its use in rural areas and in developing countries which will improve outcomes for patients worldwide.

Industry: Software and Medical Devices
Location: Cambridge, MA
Founders: Richie Bavasso and Mark Pascarella
Website: nq-medical.com
About: Richie Bavasso and Mark Pascarella founded nQ Medical with a belief that proprietary medical devices and task-based apps hinder patient adherence and quality patient outcomes. Working with the Massachusetts Institute of Technology (MIT), a discovery was made that the way fingers interact with personal electronic devices reveals important information about brain health.
Each time a person touches an electronic device, the finger interaction is a test of cognitive and motor performance. Through use of passive data collection and AI, nQ can detect disease earlier and at a far more granular level than current gold standards, track disease progression remotely in the community and home, and measure the impact of therapy, thus bringing real world evidence to clinicians and patients.
nQ's AI technology supports clinical trials by enabling remote and efficient patient recruitment, allowing for 24/7 real world monitoring of disease progression, and measuring the impact of therapy on outcomes. It is also used as a drug companion (Rx + app) in the commercial deployment of compounds to support clinician care management and empowering patient engagement. nQ's clinical partners include MIT, the Cleveland Clinic, Massachusetts General Hospital, the Michael J. Fox Foundation and various pharmaceutical and medical device companies.
Industry: Real Estate Services
Location: Torrance, CA
Founders: Giorgi Chigogidze
Website: purlin.com
About: Home buying has an unsolved problem: the right home is often lost in the shuffle. Most homebuyers trust online home search tools to help them, lured by the vast availability of information and listings. The resulting abundance of images and properties—that mostly miss the mark—creates more work and anxiety for homebuyers. Over half end up with buyer's remorse. Purlin asserts that this process is backward and asks the question: what if the search started with the perfect home?
Purlin answers with a clever combination of artificial intelligence, real estate experts, and a process that revolutionizes the way homebuyers find and buy homes. It first captures buyers' needs and preferences, such as their lifestyles, budgets, and aesthetics, and then tracks user behavior and interaction with listings and images. From these inputs, it creates personalized Match Scores that prioritize search results. Once buyers choose their homes, Purlin guides them through the obscure path to ownership, including negotiating, financing, and closing their transactions. Purlin taps technology for process efficiency and emotional value creation (i.e., buyers enjoying the right home versus suffering the wrong one). Purlin currently operates throughout California and plans to expand nationwide.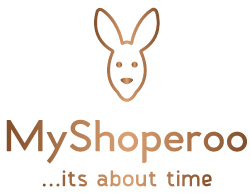 Industry: IT and Employer Services
Location: Aliso Viejo, CA
Founders: Krishna Vanka and Shaz Shaukat
Website: myshoperoo.com
About: It was after Krishna Vanka used his lunch break from work to shop for his infant son that he came up with the idea for MyShoperoo. He partnered with Shaz Shaukat to develop a digital shopping concierge service to help give back to busy professionals the most valuable asset in the world: time. Offered as a perk by employers that pay a monthly subscription fee, MyShoperoo runs up to 25 personalized errands per month, per employee.
Powered by AI, the shopping service includes purchases, returns, exchanges, pickups, or donations from stores located within a 5-10 mile radius of the employee's location. MyShoperoo has saved companies thousands of employee work hours increasing team engagement, productivity, and work-life balance by taking errands out of the picture. MyShoperoo primarily employs gig economy workers - think Uber and Lyft drivers who have the flexibility with their time and are eager to continue using their car to bring in income.
Currently operating in Southern California, MyShoperoo has plans to expand statewide and then nationally in its quest to rejuvenate local commerce, reduce the overall carbon footprint, and revolutionize how people shop.

Industry: Medical Devices and Consumer Products
Location: Tysons, VA
Founders: Justin Fong and Dr. Keenan Valentine
Website: hueai.com
About: Initially, Justin Fong and Dr. Keenan Valentine set out to create the world's best solution for color blindness, a genetic deficiency which impacts one in twelve men. Leveraging their AI-driven software tools, they simulate millions of trials to design a lens product more effective than anything else on the market. Their color blindness correcting technology is now being developed into sunglasses, spectacles, and contact lenses.
Today, their company Hue.Ai is so much more. Like smartphones serve as a platform for apps, modern lenses serve as a platform for technologies improving vision, health, and fashion. The Hue team combines AI with deep polymer chemistry expertise to design lens technologies to tackle big challenges such as sports vision, visual aberrations, and retinal health. Their technology is being integrated in products anywhere from high-end sunglasses to medical products, such as intraocular implants.
Hue.Ai has advisory boards of renowned Optometrists and Ophthalmologists to support their work on medical devices. Their sights are currently set on the optical industry, but they plan to expand into other color-intensive industries such as inks, paints, and cosmetics in the near future.

Industry: Healthcare and Out-patient Services
Location: Los Angeles, CA
Founders: Harsh Vathsangam, Ade Adesanya, Shuo Qiao
Website: movinganalytics.com
About: In the United States, approximately every 40 seconds an American will have a heart attack. Patients that enroll in cardiac rehabilitation treatment double their chances of surviving, yet only 16% of Americans that have experienced a heart related issue enroll in cardiac rehabilitation. Moving Analytics designed Movn, a telehealth cardiac rehabilitation and prevention program for heart disease, to provide patients with a convenient cardiac rehabilitation. Eighty percent of Movn users complete the program, reducing the number of patients that are readmitted to the hospital for cardiac related issues.
Nationally, more than 17 million people visit their doctor for heart disease concerns, creating a multi-billion dollar cost burden to patients and hospitals. Patients that enroll in Movn are provided the same quality of service and monitoring as a traditional cardiac rehabilitation but at a fraction of the cost. Movn users are provided with a starter service kit that includes a blood pressure cuff, fitness tracker, and scale, as well as given a risk assessment that is used to create a personalized plan. Patients are provided a care manager who coaches and monitors progress, as well as conducts weekly calls with the patient to build sustainable habits.
Industry: Software Services
Location: Pilesgrove, NJ
Founders: Denise Hayman-Loa and Wun Fie Loa
Website: connective.network
About: Addressing the challenges faced by organizations whose digital tools are fragmented and inefficient, and where they oftentimes do not determine the privacy and ownership of the data their customers and members generate, Connective offers a comprehensive end to end blockchain-integrated solution. CEO & Co-Founder Denise Hayman-Loa dubs it the "Community 4.0" ecosystem platform.
Connective's award winning products extend beyond two-way engagement. They also enable clients to monetize the value of their network and meet the needs of groups who want a token economy, such as the music industry, or those looking to capture and preserve digital assets. The platform encompasses websites, social, communications, events and advertising, content libraries, coins, tracking, data and analytics, and security.
The success of Connective's initial global rollout has primarily come from use cases and clients who are managing networks and associations via a white label product offered over both web and mobile. And, they didn't spent any money on marketing to get there. Future growth at Connective will be fueled via the recent deployment of a SaaS product, additional patented technology, and by expanding to verticals such as professional services firms, nonprofits, and businesses and brands.

Industry: Software Services
Location: Charlotte, NC
Founders: Justin Witz and David Witz
Website: catapulthq.com
About: Justin Witz, a U.S. Air Force and Iraqi War Veteran of the Civil Engineering Division, has overseen several multi-billion dollar Requests for Proposals (RFP's) and experienced firsthand how an archaic government RFP process can lead to security flaws, time management inefficiencies, and wasted taxpayer dollars. Thus the impetus to design a better solution and launch Catapult.
The company's early success has been based on leveraging the Co-founders' experience and client relationships from running a FinTech firm, where they supported over $300 billion in retirement plan assets serviced by advisors, recordkeepers, insurance and mutual fund companies, and law firms. Catapult currently has over 700 financial services firms on their platform.
Although Catapult has been widely embraced within the financial services sector, it is built to accommodate any search, response, proposal, survey, or analysis within any industry. In addition, client testimonials have confirmed that using Catapult has reduced labor by over 60% enabling them to entertain more opportunities. Beyond expansion to other industries, the Catapult team is planning to launch an Artificial Intelligence (AI) engine to help automatically curate responses along with video transcription to further train and educate users.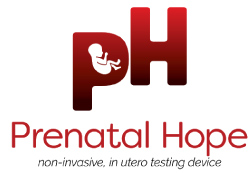 Industry: Medical Devices & Healthcare
Location: Gurnee, IL
Founders: Tammy Dorsey
Website: prenatal-hope.com
About: Located in the Chicago area, Prenatal Hope is saving babies with biotech as an early stage medical device manufacturer that is seeking to drastically improve the quality of care during childbirth.
Their headlining product, the VivO2 is a non-invasive, in utero testing device that instantly provides pH levels of an unborn baby's blood which correlates directly to oxygen levels of the fetus. Knowing this crucial data is meant to greatly reduce the risks associated with oxygen deprivation during childbirth. Prenatal Hope's mission is to reduce unnecessary exorbitant costs, improve women's care, and bring healthier babies into the world.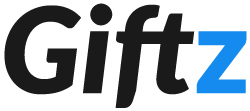 Industry: Branded Currency Management Services
Location: Westlake Village, CA
Founders: John Paukulis and David Cho
Website: giftz.com
About: In 2018, John Paukulis and team established Giftz, a platform for both businesses and consumers to manage branded currency issuance and redemption. Giftz' inexpensive rewards solutions can be used for eGift cards, promotions, gamification, merchandise return credit, employee benefits, or traditional loyalty (points & miles).
For consumers, loyalty is fragmented and they want a centralized way to manage their programs. Colloquy says the average US family belongs to 29 loyalty programs, but are aware of only 12, so $16 billion of rewards go unredeemed each year in the US alone. Giftz' proprietary software mints secure value-backed-tokens and creates wallets, so value can be securely issued to consumers, traded, tracked and redeemed across disparate merchant systems. Giftz also provides "points and miles liquidity" solutions for existing loyalty programs with a high-perceived value for customers. Due to 2018 GAAP revenue recognition rules, many companies are now seeking ways to remove points liability.

The Giftz mobile-first application can be downloaded onto any smart device, providing a hub to view, gift, exchange, or redeem rewards value. Also, when shopping at a participating Giftz merchant, the app geo-notifies users if they have spendable credit or if there are any discount-sellers of that store's branded currency.

Industry: IT and Software Services
Location: West Hollywood, CA
Founders: Bradley Simpson
Website: vectiongroup.com
About: From his previous work on satellite ground systems for the government, Bradley Simpson knows that military decision-making depends on reliable and timely data transmissions between field operations and command centers. In order to allow both the government and private sectors to leverage their data in one centralized location, Bradley founded the Vection Group, which uses real-time services to ingest information from API content sources at multiple classification levels and varied levels of access authorization.
Vection Group's data intelligence platform utilizes a broad set of net-centric services in a cross-domain environment providing advanced situational awareness within a complex command and control environment, all delivered through their patented user interface and large API libraries.
Vection Group was one of ten companies selected from a pool of over 2,000 to participate in the first Hyperspace Challenge conducted last year by the Air Force Research Lab in Albuquerque, NM, propelling its work within the defense community. Currently, the Vection Group is working with the Department of Defense to provide data collection and push notification services within warfighting areas to prevent incidents such as friendly fire accidents, and to strengthen the communications between warfighters and their support groups, even under degraded wifi conditions.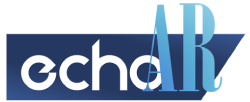 Industry: IT and Software Services
Location: New York, NY
Founders: Alon Grinshpoon
Website: echoAR.xyz
About: For its founders, the vision for echoAR is clear, and that is to "become the #1 supplier of cloud services for AR." While other companies in the AR space are trying to find the best form of delivery or build a single platform, whether it be some camera-focused software or head-worn display, echoAR is laying the industry groundwork of network tools and infrastructure that empower developers and content creators to build better AR apps across all platforms.
echoAR translates concepts such as Content Management Systems (CMS) and Content Delivery Networks (CDN) to the world of 3D and incorporates them into the development process for AR, all of which form the basis of the echoAR platform, enabling creators and developers to integrate location-based customizable AR more seamlessly into apps and services. With the platform, AR can now extend beyond gaming to more widespread adoption within industries such as medicine, tourism, advertising, and retail. Their go-to-market strategy is to bolster the development capabilities of companies and lower the costs related to existing AR products, collaborate with research labs, and build a large community of developers building the apps of the future.
15. IPG - Infrastructure Proving Grounds

Industry: Industrial IoT Services
Location: Buellton, CA
Founders: Steven Kiss, Stacey Glasgow, Chad Zerangue, Alan Penzotti, Blaise Pabon
Website: iotgearbox.com
About: The Industrial Internet of Things (I-IoT) includes devices such as video cameras, air conditioning equipment, water treatment valves, navigation equipment and thousands of other types of sensors and actuators. The I-IoT market is exploding, expected to touch 43% of the world economy, encompassing over 150 billion deployed devices by 2022. It is estimated that half of all firms with technology have experienced an I-IoT security breach.
IPG's mission is to help industries manage and operate the deployment of billions of new I-IoT devices being installed across manufacturing, building control, aerospace, transportation, and energy. IPG helps organizations create I-IoT defined networks, establish strategies, and define organizational best practices. In support of its mission, IPG created GearBox, an I-IoT computer appliance with SAAS service that Manages, Synchronizes, Orchestrates, and Secures I-IoT defined networks. GearBox supports customers with one-time scans by identifying installation gaps, risks, and vulnerabilities. GearBox also has a persistent installation option providing testing alongside firmware updates, network services, and performance monitoring, all presented in easy to understand dashboards. GearBox enables unparalleled insight and actionable remediation.
---
2019 Highly Promising Companies
We also learned about some great companies that did not quite make our top 15, who we'd like to highlight as Highly Promising.
Armchair Quarterback, Inc.
Industry: Sports Gaming
Location: Carlsbad, CA
Founders: Steven Gintowt
Website: armchairquarterback.com
About: Armchair Quarterback offers advanced sports gaming technology on the second screen. Fans predict every down live with cable or streaming broadcasts, in stadiums, or in sportsbooks.
Industry: Agriculture Technology
Location: West Lafayette, IN
Founders: James Canyon and Dr. Stephen Mass
Website: DSPii.com
About: Digital Spring provides commercial farms with actionable data and real-time images designed to significantly improve profit margins by improving crop yields and reducing production costs.
Industry: Agriculture Technology
Location: Montgomery, TX
Founders: Mario Chapa and Manuel Magallanes
Website: hivegenie.com
About: HiveGenie's patented Hive Monitor provides real-time bee activity data inside and outside of the hive to enhance bee colony performance and improve pollination dependent crops.
Industry: Agriculture Technology & Consumer Products
Location: Los Angeles, CA
Founders: Randall Shapiro and Riley Kuffner
Website: www.miravel.com
About: Miravel empowers people to lead healthy, sustainable lives through beautiful, smart, indoor wall gardens that grow fresh food in any home environment.
Industry: Industrial & GreenTech Services
Location: Long Beach, CA
Founders: Bob Sharp
Website: staxengineering.com
About: STAX Engineering provides Emissions Reduction as a Service to clean up long-lived polluting infrastructure to near zero emissions and capture CO2 across multiple industries.
Industry: IT & Software Services
Location: Aliso Viejo, CA
Founders: Saritta Hines
Website: trustabit.io
About: TrustaBit is a flight-disruption management solution that helps airlines harness the power of blockchain and smart contracts to improve the passenger experience.