SEER Symposium Speakers
Speakers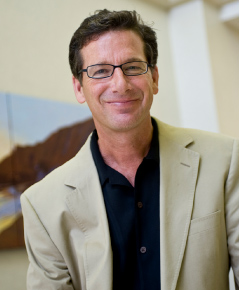 Michael Crooke
Former CEO Patagonia and Founder of SEER Program
Dr. Michael W. Crooke (born February 25, 1957) is an American businessman and academic. Best known as the CEO of Patagonia, Inc. from 1999 to 2005, Dr. Crooke has held a variety of corporate leadership positions in industries ranging from outdoor equipment and apparel to venture capital. From 2010 to 2015, Dr. Crooke served on the faculty of Pepperdine University's Graziadio School Business School. He was also the senior associate dean for academic programs and avamere professor of practice at the University of Oregon's Lundquist College of Business from 2015-2017.
He also served as professor of strategy and leadership at The Honor Foundation, and as a strategic business consultant to high-growth and established companies. He is currently the chairman of RandE Holdings LLC, a family office focused on healthcare, wine, and venture capital. In addition, he is the chairman of the Avamere Health Services Advisory Board. As a consultant, Dr. Crooke's stated focus is on "embedding environmental and social considerations into a great product or service which increases differentiation and maximizes shareholder value over the long-term" as well as "developing direct to customer strategies that create an emotional connection to the brand." Most recently, he co-founded and is co-chairman of the board of WAYB, a values-led company reinventing on-the-go gear for family adventures.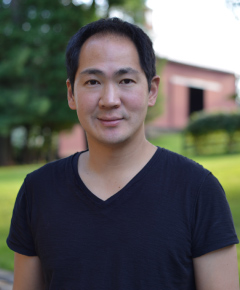 Victor Cho
CEO, Evite
Since joining Evite as CEO in June 2014, Victor Cho has re-directed the popular brand into a customer-obsessed company focused on bringing people together face-to-face. He has achieved revenue growth and taken the company into exciting new ventures, including text message invitations, donations for nonprofits and, most recently, Evite Pro -- an event management subscription designed with professionals in mind.
A passionate consumer advocate, Victor has a long history of reinventing online consumer products and businesses across a wide range of industries, including community (iVillage), financial services (Intuit), photo sharing (Ofoto/Kodak Gallery), expertise networks (AskMe), and more.
Prior to joining Evite, Victor was most recently the CEO driver of a holistic and multi-year turnaround effort at Kodak Gallery (formerly ofoto.com). Before that, he served as the Vice President and leader of Intuit's web channel, taking the business from $300 million to $1.3 billion+ by fundamentally changing the company's web strategy, organizational structures, processes and technology platforms. Victor also spent seven years at Microsoft, where he launched the company's earliest Internet marketing and software-as-a-service initiatives.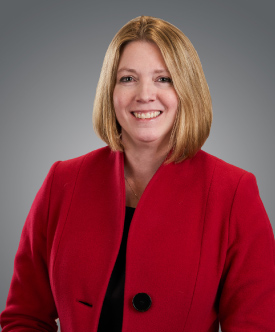 Michelle Dunstan
Global Head of Responsible Investing and Portfolio Manager, AllianceBernstein
Michelle Dunstan is the Global Head of Responsible Investing at AllianceBernstein (AB). She oversees ESG strategy, thought leadership, research and investment integration across AB's Equities, Fixed Income and Multi-Asset platforms. Dunstan is also the portfolio manager for AB's Global ESG Improvers Strategy. She joined AB in 2004 as a research analyst and covered commodities in emerging markets and North America for several years and also managed AB's Global Commodity Equity Fund from 2012 to 2020.
Prior to joining the firm, Dunstan was an engagement manager at the Monitor Group strategy consulting firm (now Monitor Deloitte). Dunstan holds a bachelor of commerce from Queen's University in Canada and an MBA from Harvard Business School, where she graduated with high distinction as a Baker Scholar.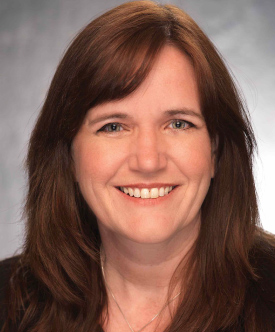 Jeanne Holm
Deputy CIO and Senior Technology Advisor to the Mayor for the City of Los Angeles
As a leader in open data, education, and civic innovation, Jeanne Holm empowers people to discover new knowledge and collaborate to improve life on Earth and beyond. Jeanne is the Deputy CIO and Senior Technology Advisor to the Mayor for the City of Los Angeles, bringing technical innovations to 4 million people. Her work in Los Angeles focuses on delivering great city services like 311, public television and digital media, ShakeAlertLA, data science and predictive analytics, and public-private collaborations for 5G and digital inclusion.
She founded the Data Science Federation partnering universities and cities to create innovative solutions such as using artificial intelligence for traffic safety and machine learning to improve air quality. She was formerly the Evangelist for open data for the White House under President Obama, the leader for Africa open data for the World Bank, and the Chief Knowledge Architect at NASA. She is a Distinguished Instructor at UCLA, a Trustee of Claremont Graduate University, a Fellow of the United Nations International Academy of Astronautics, and advisor to the UN's Sustainable Development Solutions Network. She directs two startups that promote peace and social justice through technology and education programs for innovators throughout the world.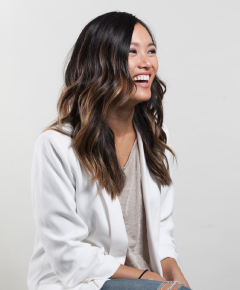 Tracy Liu
Chief Operating Officer, WAYB
Tracy Liu is the Smooth Sailing Chief (COO) of WAYB, a mission-driven company focused on family travel gear that's better for people and the planet. Prior to joining WAYB, she was a strategist on The Walt Disney Company's Corporate Citizenship team. She has also consulted for the Environmental Defense Fund and was a 2010 EDF Climate Corps Fellow for the Publicis Groupe in New York City. Tracy holds a BA from the University of California, Irvine and an MBA from Pepperdine University, where she served as President of Net Impact and helped launched the school's premier Social, Ethical, and Environmental Responsibility (SEER) certificate program.
Panelists
Emanuel Barragan
Client and Treasury Representative, Certified B-Corp Beneficial State Bank
Manny Barragan is a client and treasury representative for the Certified B-Corp Beneficial State Bank. Having served at Beneficial State Bank for two years and as a fellow for Beneficial State Foundation for one year, Barragan has implemented a triple bottom line banking solution for his commercial clients using Beneficial State Bank's "no-harm" banking model.
He currently serves as a board member and treasurer for B Local Los Angeles, a 501c3 nonprofit focused on the betterment of local B Corporations and literacy of social economic sustainability in business. Barragan also acts as a private banking and finance intern for SunPac, LLC, a banking investment vehicle with the strategy of starting a new bank in Los Angeles. Prior to that role, Mr. Barragan was a habilitation technician for AWARE Inc. where he served clients with disabilities and behavioral challenges. Barragan earned a bachelor of business administration from the University of Providence.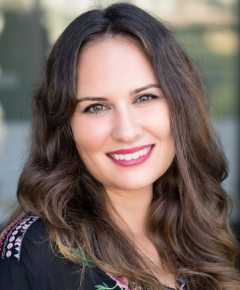 Andrea Chase
Director of Corporate Responsibility and Social Impact, Certified B Corporation, Arbonne
Andrea Chase is the director of corporate responsibility and social impact for Certified B Corporation, Arbonne. Ms. Chase has a demonstrated history of leadership in environmental industries and is an expert in the B Corporation certification; CSR benchmarking and reporting; project management; brand and identity execution; international product development, launch and compliance; and several process specific, product specific and company wide sustainability certifications.
Ms. Chase's passion lies in environmental stewardship and education. For the last five years, she has served the Los Angeles sustainability community as the executive director of B Local Los Angeles, a community of Los Angeles B Corporations dedicated to sharing knowledge to better each other's business practices. Ms. Chase also serves as an ongoing guest lecture on B Corporations and social enterprises at UCLA, Pepperdine, UCI and Cal State Channel Islands.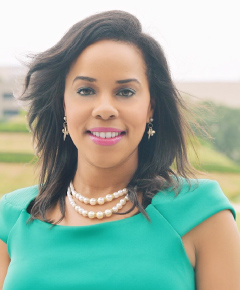 Brandi Harleaux
Chief Operations Officer, South Post Oak Recycling Center
As South Post Oak Recycling Center (SPORC)'s chief operating officer, Ms. Brandi Harleaux is responsible for operations and managing expansion of her family's second generation business in Houston, Texas. In business since 1994, the metal recycling center specializes in buying and selling nonferrous and ferrous scrap metals from contractors, manufacturers, corporations and government entities. Prior to joining the family business, Ms. Harleaux headed the Talent Management & Organizational Development team within Disney' Consumer Products and Interactive division in Glendale, CA. Her expertise in talent management and business development were developed at Southern California, Target Corporation and Northrop Grumman.
Ms. Harleaux is a 2018 recipient of the Pinnacle Award by the Greater Houston Black Chamber of Commerce, given to impactful and influential businesses. She is also an alumni of the Goldman Sach's 10,000 Small Business Program. She serves on the Board of the Institute of Scrap Recycling Industries (ISRI) Gulf Coast Chapter, the Recycling Council of Texas Board and is co-chair of ISRI's National Women in Recycling Council. She also a member of the City of Houston Office of Business Opportunity Advisory Board. A graduated from the University of Houston with a BS in psychology with a minor in business administration, Ms. Harleaux received her MS in industrial organizational psychology from California State University and her MBA from Pepperdine. She also holds certificates in leadership and family transitions from UCLA and a certificate in Financial Management for the Family Office from Pepperdine. She currently resides in Houston, Texas with her family.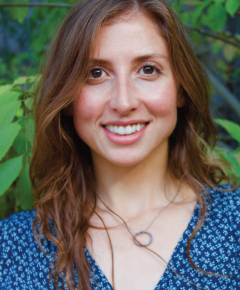 Anastasia Maier
General Counsel, Los Angeles Cleantech Incubator
Anastasia Maier currently serves as General Counsel at the Los Angeles Cleantech Incubator (LACI) where she supports LACI, the LACI Impact Fund and its portfolio companies in the day-to-day operations. Prior to joining LACI, Anastasia worked as one of the managing partners at Sustainable Law Group LP (where she still acts as Of Counsel). Her legal career is rooted in a passion to help redefine what traditional businesses look like by assisting cross-sectoral clients develop forward thinking nonprofit and social enterprise strategies.
Anastasia has served in a variety of advisory roles to push for critical progress including the Los Angeles County Social Enterprise Advisory Group. As a beekeeper herself, she is also very active in the food and agriculture space. Most recently, she has championed the use of AB551 to support urban agriculture development in Los Angeles. Anastasia believes in building community and collaboration to facilitate real change. She proudly serves as a board member of B-Local Los Angeles, and LA Compost.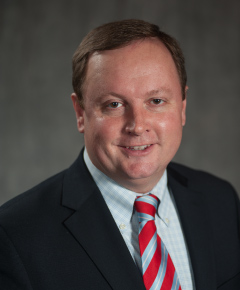 Joe Pickard
Chief Economist and Director of Commodities, The Institute of Scrap Recycling Industries, Inc.
Joe Pickard serves as the chief economist and director of commodities at the Institute of Scrap Recycling Industries, Inc., (ISRI) where he's conducted research and analysis on commodity and scrap market developments and the key economic role that recycling plays both in the US and abroad since 2010. Pickard regularly provides economic and recycling market updates to ISRI members, industry associations, policymakers, the press, and other external audiences. In that capacity, Pickard is regularly interviewed by major print and other media outlets including The Wall Street Journal, The New York Times, The Economist, Bloomberg Businessweek, The Chicago Tribune, The Washington Post, PBS Frontline, 60 Minutes, ABC News, and more than 30 U.S. radio stations. As a current member of Industry Trade Advisory Committee No. 5, he serves as an advisor on scrap-related trade issues to the U.S. Commerce Department and the Office of the U.S. Trade Representative.
Pickard also serves as the general delegate to the Bureau of International Recycling's Committee on Stainless Steel and Special Alloys. Pickard previously served as the economist for the International Copper Study Group in Lisbon, Portugal and as a research analyst at Slayton & Associates in Alexandria, Virginia. He previously worked in the research and environment departments at nonprofit organizations including the Urban Institute and the Pew Charitable Trusts. He is a current member of the American Economic Association, National Association for Business Economics, and the National Economists Club. Pickard holds a Master's degree in Economics from Virginia Tech, a Bachelor's degree in Political Science from Loyola University Maryland, and also studied George Mason University and K.U. Leuven (Belgium). He resides in Millersville, Maryland with his wife, three children, two dogs, and a turtle.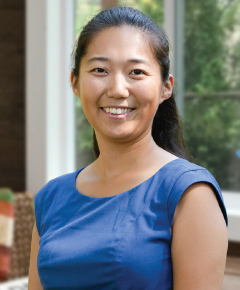 Asami Tanimoto
Recycling Technical Advisor (West Coast Liaison)
Asami caught the recycling bug during her master's program in Sustainability Management at Columbia University. Since then, she has worked with Columbia University, a business improvement district in New York City, and numerous other businesses across the US to develop and implement waste diversion strategies.
Prior to returning to school, Asami had a 10-year career as an air quality, odor, and noise consultant and worked with a wide range of public- and private-sector clients. When she's not home baking or cooking, Asami is out camping, hiking, biking, paddling, climbing, snowshoeing, or skiing.
If you are on the West Coast, reach out to Asami to learn more about what we can do in partnership at atanimoto@recyclingpartnership.org.