Dean's Executive Leadership Series
The Dean's Executive Leadership Series (DELS) invites today's top business practitioners and thought leaders to share their insights with the Pepperdine Graziadio Business School community. We carefully select senior executives whose values resonate with those of Pepperdine, and whose real-world success stories reflect the ethical business models we teach.
Our diverse roster of past guests includes men and women who have led organizations such as the Los Angeles Lakers, Yum! Brands, Xerox, Norton, Children's Hospital of Los Angeles, Paramount Pictures, and the San Francisco 49ers. Our previous speaker was Dr. Jerry Brown, Time Magazine's 2014 Person of the Year and world-renowned doctor and ebola fighter.
Past Events
The Future Global Economy - Structural Issues and the Digital Revolution
Paul Donovan, Global Chief Economist at UBS Global Wealth Management
"I am the Chief Economist of UBS Global Wealth Management. I believe passionately that economics is something everyone can and should understand. We all make economic decisions all the time. The problem is that economists tend to wrap economics in jargon and equations. We do not need to do that. It is my job to help people realise what they probably already know - by developing and explaining the UBS economic view in a clear way. To do this, I publish research (most of which you can find here) and appear in various print and broadcast media.
I tend to think of myself as a political economist, not a mathematical economist, I get very excited about lots of things in economics. Diversity, inflation, education, trade, inequality, and social change are some of the topics I am very enthusiastic about.
I joined UBS back in 1992 as an intern economist working in our investment bank. Decades later, I am still working as an economist at UBS. That probably says something about me, being an economist, working for UBS, or all three. As Chief Economist I sit on the Global Investment Committee. I am an UBS Opinion Leader and a UBS Pride Ally. I am also part of the UBS Nobel Perspectives program, and a support of the UBS Women in Economics program.
I have an MA in Philosophy, Politics and Economics from Oxford University and an MSc in Financial Economics from the University of London. I am also an Honorary Fellow of St. Anne's College, Oxford and sit on their investment committee and development board. As for my hobbies, I am an amateur light-heavyweight boxer (prepared to defend my forecasts in the ring) and a keen if very definitely amateur skier."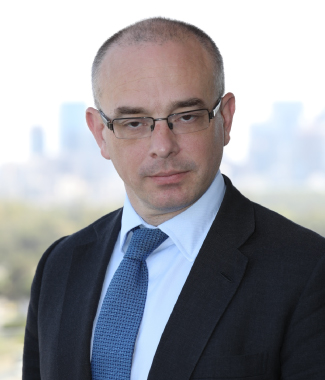 Event Details:
Thursday, April 29, 2021
10:00 - 11:00AM (PST)
---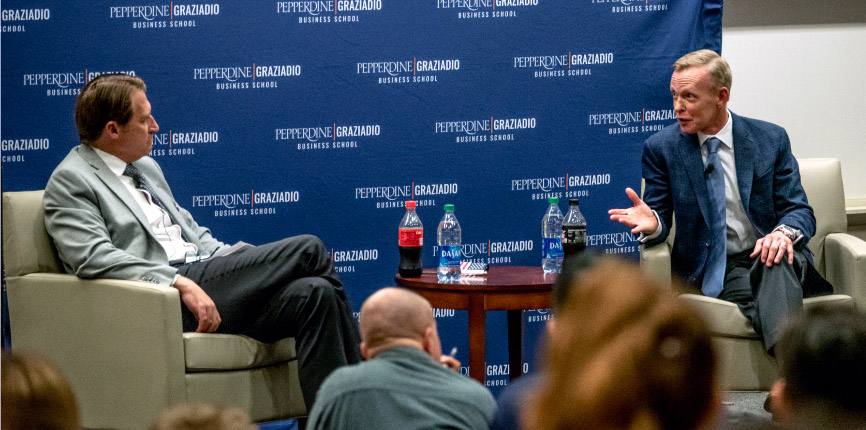 Coca-Cola: Being Local Matters
Speaker: Bill O'Brien
CEO of Reyes Coca-Cola Bottling
November 7, 2019
Irvine Marriot
In November of 2019, Graziadio had the pleasure of welcoming to the stage the CEO of Reyes Coca-Cola Bottling, Bill O'Brien. During the event, Dean Deryck van Rensburg and Bill held a "fireside chat" to discuss Bill's leadership experience, emphasizing the importance of leveraging local connections, creating a healthy internal work environment, and cultivating a customer-centric business model to increase the organization's bottom-line.
Deryck and Bill share a rich history, having worked together during Deryck's 20-year employment at Coca-Cola. At one point during Deryck's tenure, he acted as Bill's supervisor, mentoring him on best business and leadership practices. This history brought a new flavor to the event, having both come to the stage as equals as they share their successes with the rest of our community. Aside from the main discussion, attendees enjoyed a night of networking and "taste-testing" of signature Coca-Cola products.
---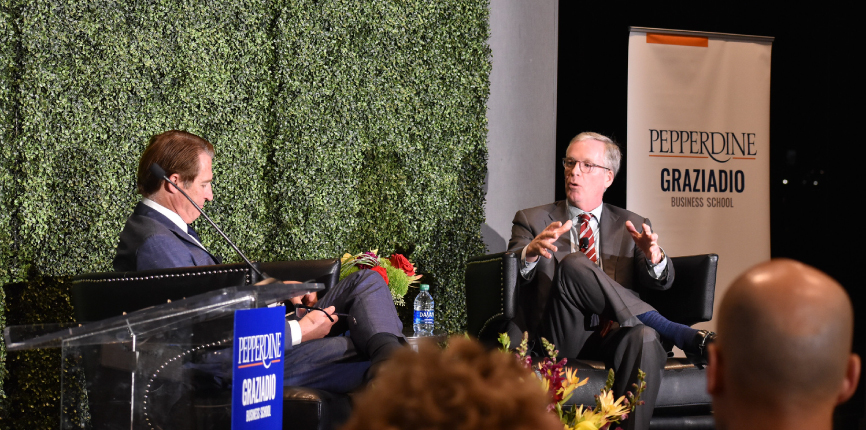 Kellogg: Returning to Gr-r-reat!
Speaker: Steve Cahillane
CEO of Kellogg Company
January 29, 2020
Marina del Rey Marriot
As a start to the new year, Graziadio welcomed Steve Cahillane, CEO of Kellogg Company, for a "fireside chat" with Dean Deryck van Rensburg. Steve shared his experience implementing a new business strategy within a mature company and deploying its full resources toward a return to growth. Steve also highlighted the importance of trusting your employees; facilitating an autonomous environment that improves overall satisfaction and performance. The event ended with a networking social which included many delicious Kellogg snacks and products.