Supporting Faculty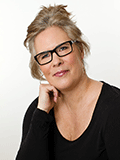 Nancy C. Wallis
Principal, Integrating Catalysts
PhD, Fielding Graduate University
MBA, UCLA
MSPH, UCLA
BA, UC Davis
Nancy C. Wallis holds faculty positions at Pitzer College, Pepperdine University, Danube University and the Center for Creative Leadership. She has developed and taught graduate-level curriculum in the fields of organization behavior and theory at several business schools and supervised doctoral dissertations contributing to the leadership literature. She is the chair of the doctoral consortium in the management consulting division of the Academy of Management. Her article on individualized leadership was nominated for best paper in the Leadership Quarterly in 2011 and she is the author of the upcoming book 81: An Interview with William Rockwell Torbert.
Over the past 30 years Wallis has concentrated her managerial and consulting roles, executive leadership coaching and university teaching on the practice and development of leadership in first-, second- and third-person contexts within complex and vibrant organizational settings. She has served in numerous executive roles with leading healthcare insurance companies, where she had administrative responsibility for $1 billion in medical expenses, including premium billing and collections, medical claims and risk management.
Selected as a founding action inquiry associate, Wallis specializes in leadership development that leverages traditional boundaries between individual and organizational transformation. She skillfully employs the Global Leadership Profile while coaching organizational leaders and teaching in leadership classrooms and corporations in the United States and the European Union. Wallis has co-facilitated the Action Inquiry and GLP Certification Workshop with Bill Torbert and Elaine Barker.