Part-Time MBA (FEMBA) Programs
Program Overview
School: Graziadio Business School
Cost: $1,815 per unit*
Units: 52 units
Terms: 2-7 Years
Location(s): West LA, Calabasas, Irvine, Encino, Online
Accreditation: AACSB, WSCUC
Deadlines:
Fall 2019 Deadlines
Round 1: May 17, 2019
Round 2: June 17, 2019
Round 3: August 2, 2019
Term Begins: August 23, 2019
*Cost of tuition is in effect for the 2019-2020 academic year and is subject to change at the University's discretion.
Graziadio Business School MBA Programs
Designed for working professionals, the Part-Time (Fully Employed) MBA program offers a flexible, experience-driven curriculum in a small, collaborative classroom environment. The rigorous course of study for the Fully Employed MBA program provides a foundation in all business disciplines and the opportunity to specialize in a concentration within a 52- unit framework that can be completed in two years on-campus or online. You also have the option to proceed at a slower pace to accommodate personal and professional demands.
You'll learn from expert faculty who put theory into action and provide real-world insights gained through years of practical experience. Our experiential learning E2B program takes you beyond traditional case studies and empowers you to apply the learned skills directly with noteworthy organizations. In select classes, you will work in competing teams to solve multifaceted, real-life business challenges presented by pre-selected companies ranging from global powerhouses and regional brands to entrepreneurial startups.
$20,000 Fall Scholarship Opportunity
In honor of our 50th anniversary, we're offering a $20,000 fall scholarship to select candidates of our Part-Time MBA (FEMBA) program. In order to qualify, you must first complete your online application for the Fall 2019 term then submit a personal essay (of up to 400 words) via our online form.
The scholarship is only available for students admitted into the Fall 2019 term and must be enrolled in a minimum of four units. Awards may be combined with other scholarships but cannot exceed the total cost of tuition for any given term. If you have any questions, contact your recruitment advisor at ptmba-ms@pepperdine.edu.
Quick Facts
4

Campus Locations

3

Starts: Fall, Spring, Summer

10

Concentrations

Formats: Online and On‑campus
Testimonials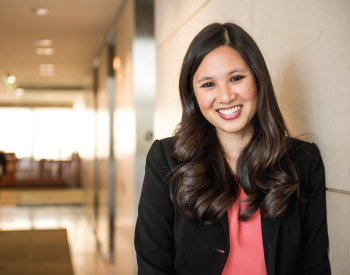 Small classes are wonderful. Professors know students by name and lectures can be tailored to students' interests. Most lectures are held as discussions and questions/comments are welcome throughout the lecture. Through class discussions, students are able to learn from each other's perspectives and experiences, which is invaluable."
FAQs
How long is the Part-Time MBA program?
The program can be completed in 24 months of continuous study taking a minimum of 8 units of coursework per trimester plus additional workshops over 4 weekends. However, students have the flexibility of completing the program over a longer period (up to a maximum seven years) by taking fewer units per trimester according to their work commitments and personal circumstances.
Do you require prerequisite courses for the MBA program?
Pepperdine does not require prerequisite courses to qualify for the program. However, you do need to meet the admissions requirements to be considered for admission.
Does Pepperdine require a minimum GMAT/GRE score?
A minimum score is not required as all criteria are considered when evaluating an applicant. GMAT/GRE waivers may be granted to candidates who meet the qualifying undergraduate criteria. Contact us for details.
Use the following codes for score reporting:
GMAT: 37B-BJ-91
GRE: 5996
Are Pepperdine University and the Graziadio School of Business ranked?
Do I need to take classes at the Malibu Campus?
All program courses are offered at the four graduate locations; however, some elective courses in our Dispute Resolution concentration are taken at our Strauss Institute on our Malibu Campus. Our law school Dispute Resolution program has been ranked #1 in the country.
Does Pepperdine offer online courses?
Yes, we offer a fully Online MBA program and students may encounter a select number of courses offering in a hybrid format, which combines online and on-campus learning.
Contact Us
Part-Time MBA Programs
Pepperdine University
Graziadio Business School
6100 Center Drive, Ste 400
Los Angeles, CA 90045