About the Project
This project tells the story of 36 alumni and faculty representing a cross section of the more than 1,300 graduates of the Pepperdine MS in Organization Development (MSOD) program. Recognizing the limits of changing the world one organization at a time, founder Patrick Williams, PhD, was inspired to educate an army of change leaders. Founded in 1975 his vision became the Pepperdine MSOD program and he referred to the alumni as the Long Grey Line.
In May of 2019 each alumni and a small group of faculty were asked three questions: How has the program changed the trajectory of your life? What is your legacy as you currently see it? What contribution are you longing to make in the next ten years? Working around the world in organizations representing Fortune 500 companies, governments and nonprofits these are their stories.
Meet the Team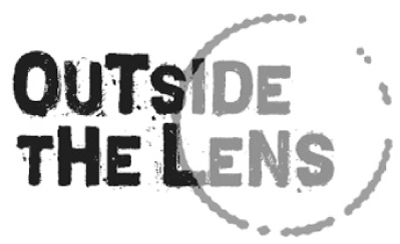 In Association with Outside the Lens, Photos with a Purpose: Outside the Lens empowers youth to use photography, filmmaking and digital media to create change within themselves, their community and the world. We use media and digital literacy education as a tool that allows youth to think creatively, engage in issues that are important to them and advocate for social change.
Through our social enterprise program Photos for a Purpose, Outside the Lens coordinates student and professional photographers together to provide photography and filmmaking services to businesses, organizations, and personal events, with proceeds supporting Outside the Lens' media arts integration outreach in under-resourced schools.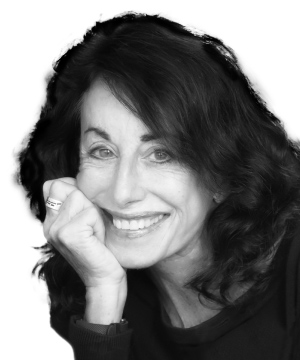 Ivy Gordon, Co Producer, Director and Photographer
Ivy graduated from MSOD in 2001. She has been a business owner for over 40 years and more recently has coached and consulted to over 100 CEOs and executives. Passionate about photography, Ivy has been named "Photographer of the Year" in 2016 and 2017, by PPSDC, the San Diego chapter of Professional Photographers of America. Ivy envisioned capturing images of our alumni and faculty and telling their stories through this project to honor their work in changing the world.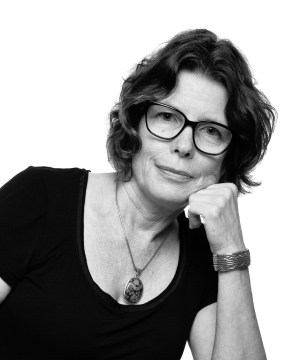 Terri Egan, Co-Producer and Writer
Terri integrates her life journey as a college professor, Feldenkrais practitioner and professional musician into educational experiences that help individuals, organizations and communities thrive. She teaches neuroscience inspired leadership and organization development classes at the Pepperdine Graziadio Business School and is co-founder of The SyncUp Leadership Group (www.syncupleadershipgroup.com). She holds an interdisciplinary degree in Social Sciences, an MBA and a PhD in Organizational Behavior all from the University of California, Irvine.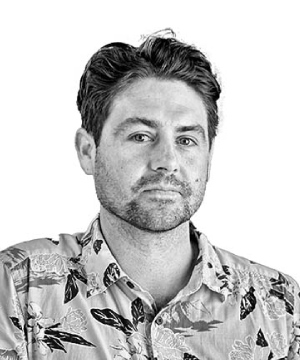 Drew McGill, Videographer
Drew has been making imagery for over 15 years. His love for creating started in high school, and has only multiplied since then. Capturing imagery motivates him and keeps him inspired through its fluid, ever-changing, and never mundane nature. After earning a BA in Photojournalism from Brooks Institute, Drew's professional career has taken many different paths. His diverse experiences have influenced a craving to shoot environments and people from all walks of life.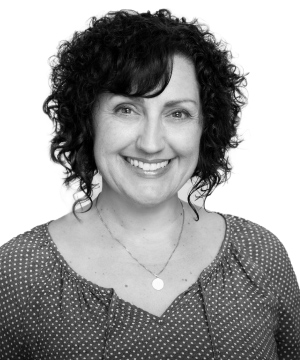 Janet Bark, Photographer and Lighting
Janet is a Certified Professional Photographer through the Professional Photographers of America. She is the current President of the Professional Photographers of San Diego County, and was awarded Photographer of the Year for 2018. She has been in the photographic industry since 1990. Her passion is portrait photography where she believes everyone is uniquely beautiful and deserves to have an image of themselves that they love.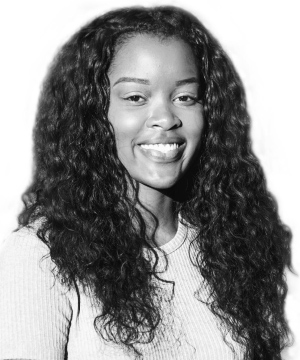 Ke'Ari Brooks, Web Designer
Ke'Ari earned a BS in Global Health from the University of Southern California. Her passion lies in women's health and reproductive justice. Eager to earn a Master's in Public Health, she aims to improve health literacy and access to services through advocacy, health interventions, and digital media communication. She is also passionate about visual storytelling, and using art as a creative outlet to inspire and motivate.