Master of Science in Global Business Program
Prepare for a Globally-minded, Ethically Conscious Business Career
Expand your understanding of multinational economies and emerging markets with a multidisciplinary Master of Science in Global Business (MSGB) from Pepperdine Graziadio Business School. Develop a solid foundation of business management and international marketing through diverse, immersive international experiences led by renowned faculty practitioners who will help you professionally navigate the complexities and nuances of the rapidly changing international marketplace.
Combine your international expertise with a business education through the MSGB to MBA degree pathway, which provides a holistic lens to various business disciplines and strategically complements your transition to global business.
Program Highlights
12 Month Optional Practical Training (OPT)
Global Alumni Network of 47,000+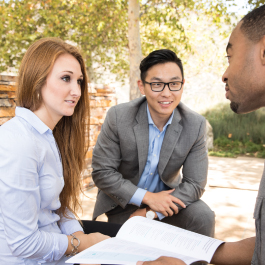 Tailored to Your Career: For international students, the MS in Global Business offers three concentrations in finance, marketing, and leadership and managing organizational change so you can align your professional aspirations to your masters degree.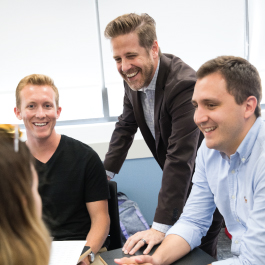 MBA Multiple Degree Opportunity: Take your masters degree one step further and accelerate your path to earn an MBA in as little as 15-months.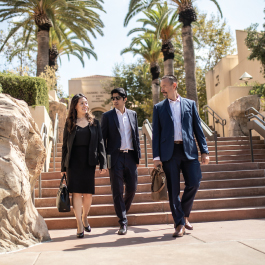 Industry-Leading Faculty: MS in Global Business students start by taking a global mindset assessment in order to create a custom development plan to complete throughout the program.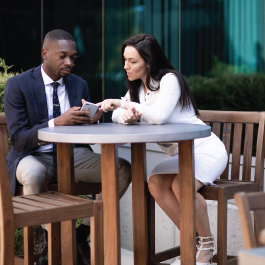 Global Immersion: Experience the global markets in real time during a trimester abroad at one of our 30+ international partner universities.
Quick Facts
*Cost of tuition is in effect for the 2023-2024 academic year and is subject to change at the University's discretion.
Seaver Graduates: Double Up on your Pepperdine Future
Receive a 20% tuition discount or merit scholarship when you apply and enroll into the Full-Time MBA program.
Take the Next Step
Reach out to us to learn more about the Graziadio Business School.
Get in Touch
Fill out the Request Information form to learn about the opportunities that await you as a student at Pepperdine Graziadio.
Attend an Event
Learn more about your program by signing up for a class visit, information session, webinar or graduate fair.
Start Your Application
Ready to start your journey to Pepperdine Graziadio? Begin your application today to take the next step towards your future.
MS in Global Business Admission
Program Deadlines
Spring 24: Final Deadline - Submit the application form and supplemental materials.
Fall 24 Priority Deadline: Submit the application form by this date for a $5,000 award.
Fall 24: Standard Deadline: Submit the application form by this date for a $2,500 award.
Spring 2024: Classes Start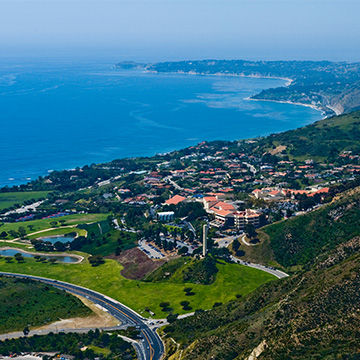 See Your Future Differently From Malibu
Classes are held at the Malibu campus in sunny California. The expansive Malibu campus sits on 830 acres and overlooks the Pacific Ocean with nearly every spot on campus featuring stunning views of the beaches. Pepperdine is consistently ranked as one of the most beautiful places to study. Graziadio students also have access to graduate student housing and amenities like the library, gym, and swimming pool at our scenic Malibu campus.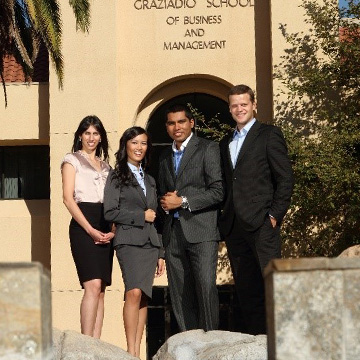 International Student Experiences
As a visa-eligible program, we offer exceptional support to international students.
A dedicated enrollment services officer will make your admissions process easy and comfortable.
We integrate international students across our campuses. The Office of International Student Services (OISS) provides additional support for international students.
Enjoy access to housing and amenities at our scenic Malibu campus.
Participate in University social, sporting, cultural, and spiritual events.
Build upon leadership skills, peer support, and lifelong relationships with colleagues. The community extends beyond the program to the larger Grazaidio and Pepperdine family.
Partnerships with professional networks and conferences and a robust alumni network further students' growth opportunities.
---
The Company You'll Keep
When you join the Graziadio community, you'll join a global network of over 47,000 alumni actively shaping the world of business at top organizations, including: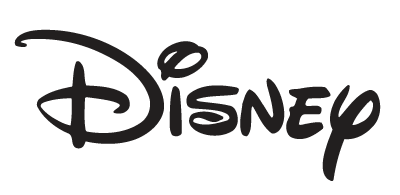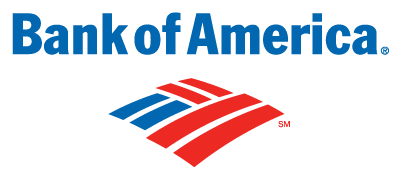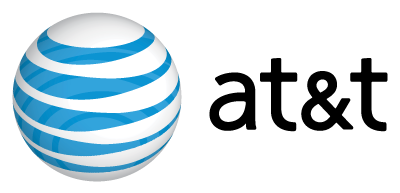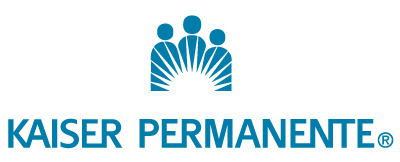 ---
Fall 2022 Student Profile

Top Industries: Bar graph shows the percentage breakdown of current industries our students were employed upon time of application submission. 30%% Financial Services/Insurance, 8% Consulting/Business Services, 8% Education/Nonprofit, 5% Energy/Utilities and 5% Other industries. This information reflects the data collected from MSAF applications for the fall 2022 cohort.
<1 Year
Avg. Work Experience
What Our Students Are Saying
Connect directly with a current student to ask questions and learn more about their Graziadio experiences first-hand.
Student Experience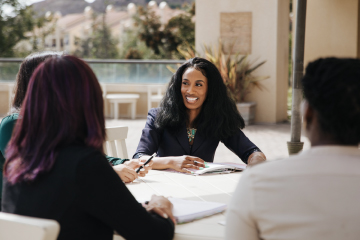 Values-Based, Personalized Learning
The Master of Science in Global Business at Pepperdine Graziadio comes with small, collaborative classes led by our renowned faculty who are personally committed to your academic and professional success. With ethical, sustainable business woven into the core of our teachings and an emphasis on experiential learning, you'll experience a truly unique, transformational graduate degree within a global community of Best for the World Leaders.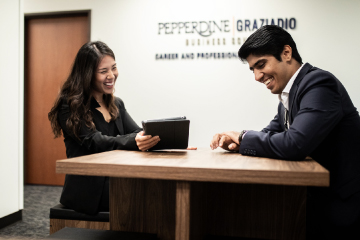 Your Career with a Global Masters
Our Career and Professional Development department provides resources to connect MS in Global Business students with other like-minded professionals and navigate potential career opportunities. Our dedicated advisors provide personalized guidance, career-building tools, and access to an extensive network of students, alumni, and employers around the globe.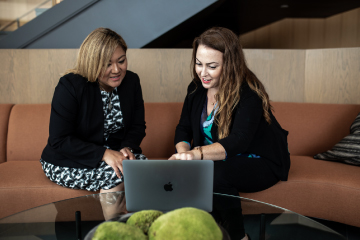 Your Academic Support System
The academic success of our students is at the heart of everything we do. Through our wide variety of Student Success resources and workshops, our students have the opportunity to develop their writing, presentation, test preparation, and time management abilities as well as enhance their reading comprehension and access our comprehensive library services.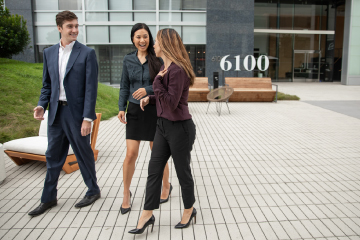 Beyond the Global Business Classroom
Life at Graziadio extends beyond the classroom with our student-initiated and student-run groups. Develop and enhance your leadership skills in one of the many clubs and organizations that are open to all current students. With over a dozen clubs and organizations such as Net Impact, Business Students of Color Association and Allies, Graziadio Student Advisory Council, and so much more to choose from, you'll be able to find a group that fits you.
Enroll in a Top Ranked Business School
We strive to facilitate an enriching student experience. The Princeton Review has reported on our high-quality programs and faith-based education.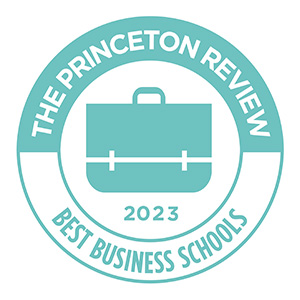 Contact Us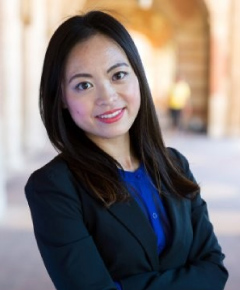 Linda Lenaghan
Assistant Director of Recruitment for Full-Time Programs
Take the Next Step
Learn more about Pepperdine's Master of Science in Global Business Program