List of Thesis Advisors
MS in Organization Development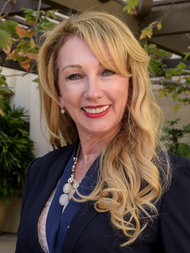 Bernice Ledbetter, EdD
Faculty, Organizational Theory and Management
Graziadio Business School
Pepperdine University
Bernice Ledbetter, Practitioner Faculty in Organizational Theory & Management, has a B.A. from California State University, Fresno. She earned an Master of Divinity degree at Fuller Theological Seminary, and an Ed.D. in Organizational Leadership at Pepperdine University. Named an outstanding adjunct professor at Graziadio School, she has taught in areas of specialization that include Organizational Leadership, Ethics, and Organizational Management. Her research and teaching interests focus on leadership and values, especially gender differences, as well as on moral developmental and non-western approaches to leadership. She is a Principal in Ledbetter Consulting Group, and has worked extensively as a career management consultant and team performance coach for individuals and for major organizations like TRW. She has written and published on topics ranging from global perspectives to Christian evaluations of leadership, including invited contributions to the Global Dictionary of Theology.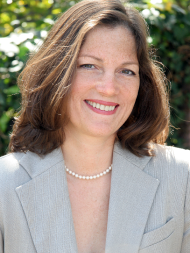 Jennifer Nevitt, PsyD
Supporting Faculty, Pepperdine MS in Organizational Development Program
Graziadio Business School
Pepperdine University
Dr. Jennifer A. Nevitt currently works as Research Adjunct Faculty, for the Master of Science in Organization Development program at Pepperdine University. She is also currently an independent organization development consultant in Silicon Valley as well as Board Vice President for Families Like Ours, a non-profit agency based in Seattle. Recently, she was Director of Organization Development at Microsoft in the Services division. Jennifer has over two decades of global experience helping companies and leaders in such areas as executive selection and development, talent management, organization effectiveness, strategic planning, building high-performing teams, and merger and acquisition integration.
Dr. Nevitt also published an award winning publication, receiving the McGregor Award for best journal article of 2011. The article is titled, Large Group Interventions: An Empirical Field Study of Their Composition, Process, and Outcomes and was published in the prestigious Journal of Applied Behavioral Science. Her expertise on cultural integration was the basis for her article, Merging Cultures, which was published in the October 2004 issue of American Executive.
Dr. Nevitt earned her Doctoral degree and MA in Psychology at the California School of Professional Psychology. She earned her Master of Science in Organization Development from Pepperdine University. And she received her BA in Psychology at California State University, Northridge.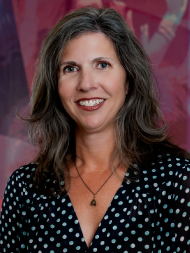 Regan Harwell Schaffer
Faculty, Seaver College Business Administration Division
Pepperdine University
Dr. Regan Harwell Schaffer is a professor of management and organizational behavior in the business administration division at Pepperdine University. She currently serves as the director of the Service Leadership Project and the executive director of the Nonprofit Leadership Collaborative. As the Faculty Director of Service-learning, she collaborates with numerous faculty on curriculum design and assessment. She has been honored with the Center for Teaching Excellence Innovative Teaching Award. She also has been honored for the highly selective Howard A. White Award for Teaching Excellence. Dr. Schaffer is actively involved with numerous non-profit organizations throughout Los Angeles County. Together with her students, she has partnered with over 500 nonprofit organizations to identify and address specific community needs.