MS in Organization Development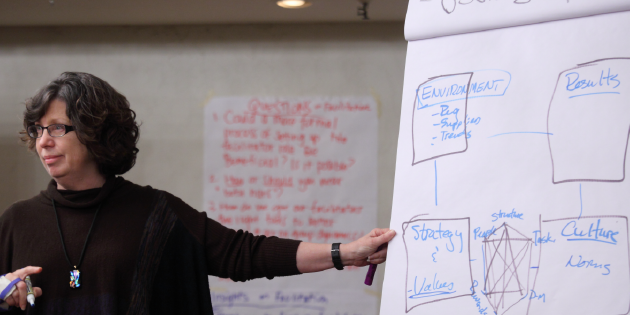 Master's in Organization Development Degree Program Highlights
Access to Relevant Change Management Practices
With our MSOD curriculum, learn the latest in how to drive organization change that incorporates sustainability, globalization, agility, complexity theory, and advancements in neuroscience. Then learn how to apply strategies and best practices based on these concepts to improve business performance and organization effectiveness.
An Emphasis on Fieldwork to Apply Knowledge
While some organization development programs offer internships, Pepperdine gives students opportunities to work directly in the field to gain invaluable hands-on experience both domestically and abroad. In three practicum sessions, students conduct fieldwork with real organizations and managers. Faculty and experienced alumni work with student teams and challenge them to take their practice to a higher level.
An Active Network of Fellow Organization Development Professionals
Through cohorts and team projects, Pepperdine students build a strong network of organization development colleagues that endures long after graduation. Today, more than 1,200 MSOD alumni distinguish themselves as agents of positive change in organizations around the world. A biennial alumni conference provides a unique opportunity to strengthen relationships, enjoy the benefits of a special MSOD community of like-minded professionals, and share best practices. All opportunities serve to make organizations more productive and the world a better place..
Global Experience: 50 Percent in International Locations
Pepperdine's Graziadio Business School has the only graduate organizational development program in the world that spends more than 50 percent of class time in international locations. Going beyond simulations or simple company visits, students work directly with local managers on real issues.
As OD becomes increasingly global and cross-cultural, graduates are well-prepared to help organizations develop international capabilities.


---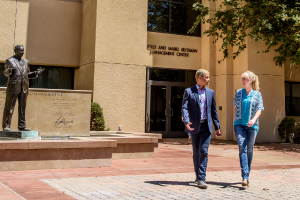 At Pepperdine, alumni relations includes outreach. We encourage you to share your positive experience with those you feel will benefit from and help strengthen our programs. Our reputation is your reputation.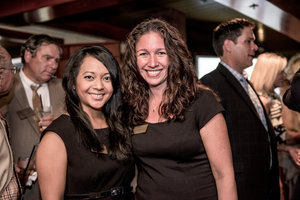 Graduates of the MS in Organization Development program connect and support one another. Our mission-focused MSOD Alumni Network Council provides lifelong opportunities for growth.