Master of Science in Organization Development Program
Lead Effective, Strategic Organizational Development Through a Global Lens
Pepperdine Graziadio's Master of Science in Organization Development (MSOD) is an internationally recognized hybrid program known for its innovative approach to experiential learning and career preparation for both private and public organization development. Designed for experienced professionals, this program offers a global perspective on strategic change and its impact on organizational effectiveness, while building multicultural competencies critical to business today.
Start your career as a thriving organizational leader that understands the humanity of business in this two-year immersive program. Travel to three different continents (Japan; Costa Rica; France; three U.S. based locations) for intensive face-to-face courses and gain invaluable field experience from leading-edge businesses, nonprofit organizations, and government agencies.
Program Highlights
Taught by Leading OD Practitioners
Experiential, Global Learning
Global Alumni Network of 47,000+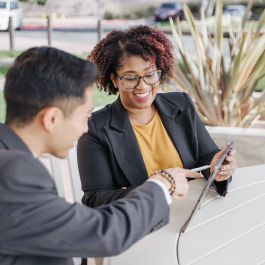 The Future of Organizational Development: The integrated curriculum emphasizes social innovation, including DE&I, environmental sustainability, and community service shaping today's organizations.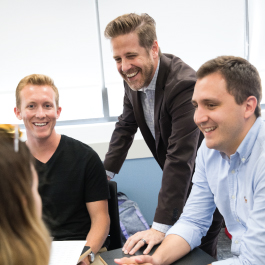 Hybrid Model: Students build foundational knowledge through online courses and apply new learning during culturally immersive, 8-10 day, in-person residential intensives.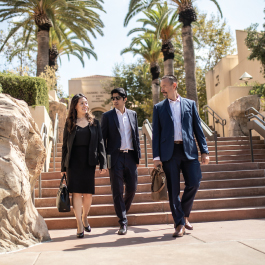 OD Leading Faculty: Courses are led by world-class faculty who are leading OD practitioners, researchers and scholars.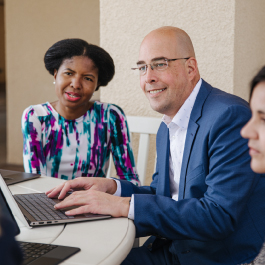 Consult with International Clients: During the course of the program, you will consult in teams with organizations that face real issues regarding organization development topics. Three of the four projects will be in countries other than the United States.
Quick Facts
Location(s)
Various locations and online
*Cost of tuition is in effect for the 2023-2024 academic year and is subject to change at the University's discretion.
Take the Next Step
Reach out to us to learn more about the Graziadio Business School.
Get in Touch
Fill out the Request Information form to learn about the opportunities that await you as a student at Pepperdine Graziadio.
Attend an Event
Learn more about your program by signing up for a class visit, information session, webinar or graduate fair.
Start Your Application
Ready to start your journey to Pepperdine Graziadio? Begin your application today to take the next step towards your future.
MS in Organization Development Admission
Fall 2024 Deadlines
Priority Deadline: Submit the application form by this date for a $5,000 award.
Standard Deadline: Submit the application form by this date for a $3,500 award.
Final Deadline: Submit the application form by this date for a $2,500 award.
The Company You'll Keep
When you join the Graziadio community, you'll join a global network of over 47,000 alumni actively shaping the world of business at top organizations, including: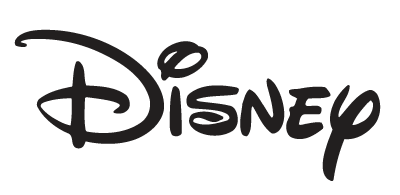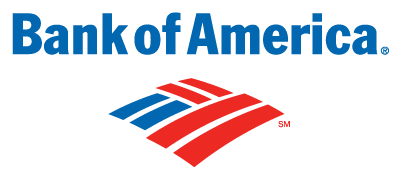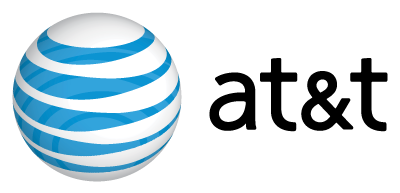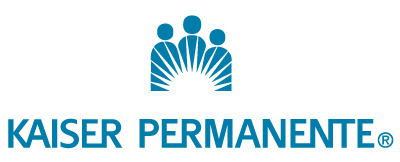 ---
Fall 2021 Student Profile

Bar graph shows the percentage breakdown of current industries our students were employed upon time of application submission. 20% Consulting/Business Services, 16% Education/Nonprofit, 12% Computer/Internet, 12% Other Industries, and 8% Financial Services/Insurance. This information reflects the data collected from MSOD applications for the Fall 2021 cohort.
15 Years
Avg. Work Experience
Legacies of the Long Grey Line
In 1975, founder of the MSOD program, Patrick Williams, PhD, set out with the vision to educate future change leaders on a global scale. The program now consists of over 1,300 organizational development professionals working in Fortune 500 companies, governments, and nonprofits around the world. The Legacies of the Long Grey Line project tells the stories of 36 MSOD alumni and faculty representing a cross-section of this global community.
What Our Alumni Are Saying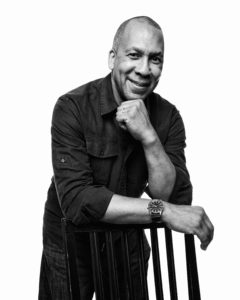 "MSOD has changed the trajectory of my life from the standpoint of giving me an understanding of my capabilities and figuring out where I fit in the organization and how the organization is evolving. What I appreciate most about the program is this balance of art and science, as well as heart and mind."
Adam Porter
VP of Human Resources for Edwards Lifesciences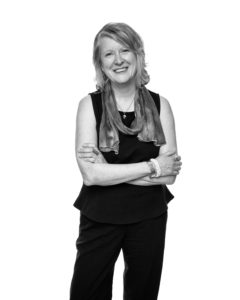 "MSOD, the community, the learning, and the experiences that we had really encouraged me to live big in my own life. And so I'm grateful to the program, because I don't think I'd be living where I am and running three companies if I had not had the experience of MSOD."
Beth Page
CEO, Dream Catcher Consulting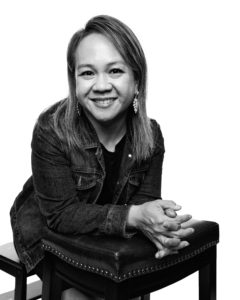 "The international aspects of the MSOD program are what really drew me in, as well as the practical application. But what I actually took away from the program was the confidence and the ability to truly be that instrument of change."
Maria Odiamar Racho
Venture Partner, Qubits Ventures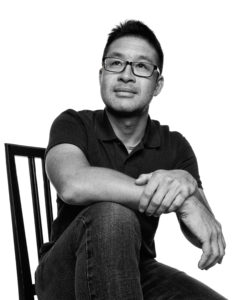 "The most powerful thing for me was reaching an awareness of who I was and how I show up in the world. What that's allowed me to do is channel my energies towards helping people grow and by extension, develop teams that are capable of doing good work and organizations that can make an impact in the world."
Albert Yo
Strategic Communications Consultant and Professional Coach
Student Experience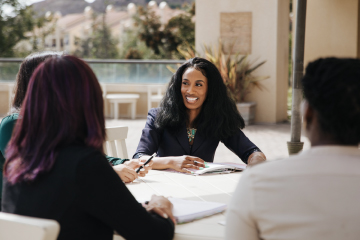 Values-Based, Personalized Learning
The Master of Science in Organization Development at Pepperdine Graziadio comes with small, collaborative classes led by our renowned faculty who are personally committed to your academic and professional success. With ethical, sustainable business woven into the core of our teachings and an emphasis on experiential learning, you'll experience a truly unique, transformational graduate degree within a global community of Purpose-Driven Leaders.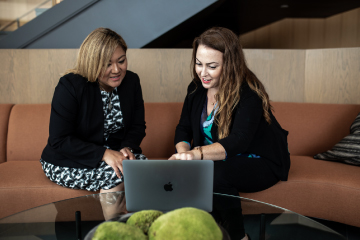 Learning Together and from One Another
The MSOD program offers a diversified cohort experience that is unmatched to any other OD program in the nation. With a range of work history from 5-20 years and varied industry representation, students will benefit from the myriad of backgrounds their peers bring to the table. This balance contributes to the hands-on applied learning that helps develop the skills to be a global OD practitioner.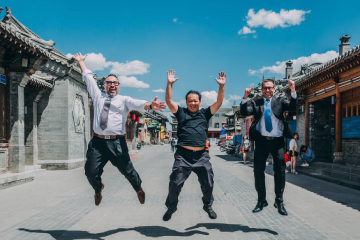 Gaining Experience on an International Level
Receiving much acclaim and recognition as the only Organization Development program in the world that offers students a micro and macro learning approach on an international level, the curriculum provides students with client-facing applied learning experiences in America, Europe, Latin America, and the Asia Pacific. This uniquely designed program allows students to learn Organization Development domestically and internationally while simultaneously enhancing their resume with consultative work across the globe.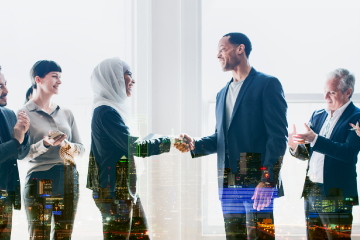 Multicultural, International Client Experience
The MSOD program offers an immersive, hands-on, experiential learning experience with client facing consultative projects in America, Europe, Latin America, and the Asia Pacific. Developing our students on a multi-cultural basis and the readiness to be a global practitioner.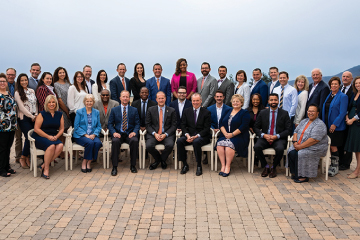 An Alumni Council Dedicated to Your Success
One of the most active and dedicated alumni groups within Graziadio, the MSOD alumni council regularly offers support and opportunities to connect and collaborate with current students. The group hosts a conference every other year to uphold their mission and initiative to "Pay it Forward" to the entire MSOD community. Additionally, dedicated members serve as an Learning Group Consultant to each current student, mentoring from the beginning and throughout the program and beyond.
Enroll in a Top Ranked Business School
We strive to facilitate an enriching student experience. The Princeton Review has reported on our high-quality programs and faith-based education.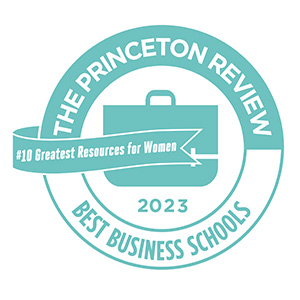 Contact Us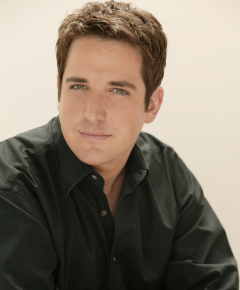 Take the Next Step
Learn more about Pepperdine's Master of Science in Organization Development