Presidents and Key Executives MBA
Program Overview
School: Graziadio Business School
Cost: $37,875 per term*
Units: 38 units
Terms: 15 months
Location(s): Malibu, West LA, Irvine
Accreditation: AACSB, WSCUC
Deadlines:
Summer 2021 Deadlines
Priority:

February 22, 2021

Final:

March 22, 2021

Classes Begin:

May 3, 2021
*Cost of tuition is in effect for the 2020-2021 academic year and is subject to change at the University's discretion.
A Professionally and Personally Transformational Executive MBA Journey
A step beyond the traditional Executive MBA, the Presidents and Key Executives Master of Business Administration is for C-level, senior and business owner executives charged with strategic decision-making and bottom line results. During the program, established executives and entrepreneurs are invited to think deeply about their legacy and work alongside peers from diverse industry backgrounds and accomplished faculty mentors to lead their organization to the next level.
Throughout the 15-month experience, students meet monthly for boardroom-style discussions with peers and travel abroad to engage with global industry leaders and government officials. Using their own business as case studies, students cultivate the knowledge needed to purposefully create corporate culture and business strategy that address fundamental issues of learning, productivity, and quality. In this unique program, participants challenge and support each other, building relationships that will last a lifetime.
Graduating students report 100% program satisfaction and 95% of alumni would recommend the PKE program to the others (source).
Program Benefits:
Transformation learning experience in a boardroom setting allowing you to build an exclusive network of peers
Classes meeting once a month in Malibu, West Los Angeles, and Irvine
Includes a four-day effective executive workshop, a two-day ethics and law session and an eight-day international session held outside the United States
Perform a live case study applicable to your current business
Outstanding faculty with a unique combination of academic accomplishments and industry experience
Each cohort is assigned an executive coach
Extensive networking opportunities with an alumni network of more than 40,000 professionals worldwide
No GMAT/GRE required
Offered in the Fall and Summer terms
Quick Facts
3

Campus Locations

GMAT

or GRE Not Required

3

Day Sessions; 1 Time Per Month

2

Starts Per Year
Testimonials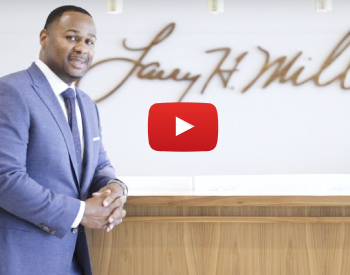 The Presidents and Key Executives MBA program at Pepperdine is unique. I don't believe that can be replicated in any other educational institution. The diversity of the cohort lends itself to a number of different perspectives that the experience you gain from the program is just an amazing transformation.
PKE MBA Alumnus
FAQs
What does the Live Case Study entail?
Executives study their own businesses as case studies and leave with an actionable strategic plan. One of the key requirements for graduation from the PKE MBA program is completion of a series of written projects culminating in a strategy formulation and implementation document written for the participant's organization.
The integrated series of projects is expected to demonstrate the participant's mastery of program content and reflects a capacity to craft and implement the strategy. A project team of one faculty member and a class advisor will be assigned to each student during the first trimester to ensure the quality of these projects as a learning experience.
What is the global business experience?
Students experience global business first-hand through travel abroad and work directly with company executives in the host country. This session will involve eight days of travel to a foreign country and onsite company visits. It includes faculty-directed discussions and interactions with business, government, and community leaders. Following identification of the region to be visited, students will be assigned preparatory work.
The students will apply integrated concepts and tools from courses in completing a required, graded cross-cultural academic project embracing conditions, strategies, and practices for global business implementation.
How much work experience is required for admission?
At least 10 years of work experience is required.
Contact Us
Pearl Quintana
Pepperdine University
Graziadio Business School
6100 Center Drive, Ste 400
Los Angeles, CA 90045