Past Speakers & Lifetime Achievement in Healthcare Award Recipients
Since 2015, the Future of Healthcare Symposium has grown enough in stature, in a relatively short amount of time, to attract renowned and sought-after speakers as Ezekiel Emanuel, department chair at the NIH Clinical Center and senior fellow at the Center for American Progress; Surgeon General of the United States Vivek Murthy; Eric Topol, founder of the Scripps Research Translational Institute; Thomas M. Priselac, President and CEO of Cedars-Sinai Hospital Systems; NYU professor and commentator Marc Siegel; Jeff Stibel, founding partner of Bryant Stibel and Stibel & Company; and Gina Raimondo, United States Secretary of Commerce. We are grateful to the following speakers for sharing their insights during the 2023 event.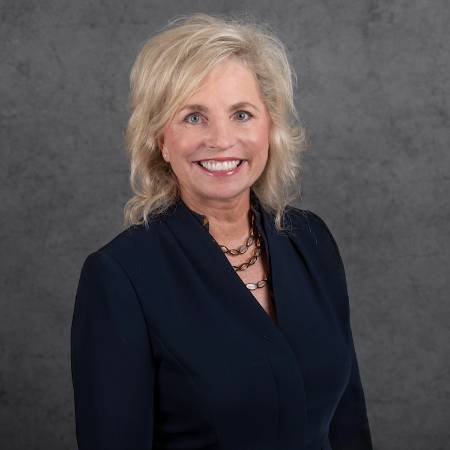 Dee Anna Smith
CEO
Sarah Cannon Research Institute
Dee Anna Smith is the chief executive officer (CEO) of Sarah Cannon Research Institute (SCRI), one of the world's leading oncology research organizations conducting community-based clinical trials.
Under her leadership, SCRI formed a joint venture with US Oncology Research in 2022, bringing together physicians who are actively helping patients access clinical trials at more than 250 locations in 26 states across the US. Smith is responsible for leading the organization's overall mission and vision to make a global impact on the next generation of cancer care.
Smith has devoted the last two decades of her career to transforming oncology research and how it influences care from diagnosis through survivorship. Prior to creating the SCRI joint venture, Smith served as CEO for Sarah Cannon, the Cancer Institute of HCA Healthcare. During her tenure, the company has experienced exponential growth in serving more patients across its care network, and conducted pivotal clinical research that has led to the majority of newly-approved cancer therapies now available to patients.
Dee Anna's commitment to serving communities affected by cancer was born from her entrepreneurial mindset. After graduating from Pepperdine with a degree in accounting, she began her career as an auditor and Certified Public Accountant (CPA) with one of the world's largest accounting firms, KPMG. Through her six years of audit work, she was inspired by the power of technology innovation and its potential to improve clinical research. Over the next 12 years, Dee Anna founded two companies focused on clinical trial services; the first startup was acquired by Oracle, and the second was acquired by HCA Healthcare to become a part of Sarah Cannon's research platform.
Guided by her faith, Dee Anna has always had a passion for helping those in need. Most recently, she was selected by the Association to Advance Collegiate Schools of Business International (AACSB) as a member of its 2021 Class of Influential Leaders. In November 2020, she was named as one of Pepperdine University's Outstanding Alumni in Healthcare. In April 2019, she received Pepperdine University's Distinguished Alumnus Award. In October 2017, Smith was recognized by Nashville-based Operation Andrew as a Rodgers Award recipient for making an impact on lives and communities in Middle Tennessee and beyond. In 2013, she was named a Health Care Hero by the Nashville Business Journal and also received the Heroes of Business Award from Lipscomb University.
Dee Anna is a member of the American Institute of Certified Public Accountants and American Society of Clinical Oncology. She serves on two boards, including chair of Pepperdine's Board of Regents and the board of directors for the Nashville Health Care Council. She is also an active member of Ethos Church in Nashville, Tennessee.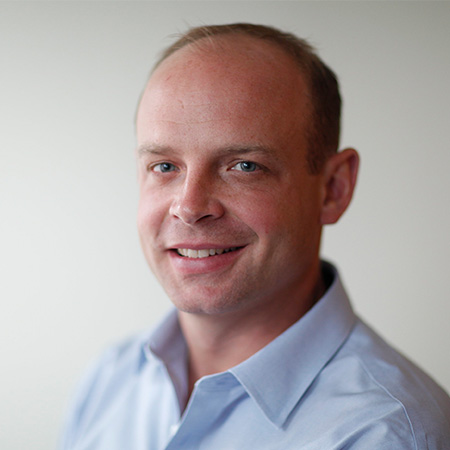 Christopher Corey
Managing Director
Nautic Partners
Mr. Corey joined Nautic Partners in 2008. Mr. Corey is a member of Investment and Executive Committees of Nautic Partners. Mr. Corey focuses on healthcare investments and currently serves on the Boards of Directors of CarepathRx, EmpiRx Health, LLC, Homecare Holdings, LifeStreet Media, PANTHERx Rare, and Summit Pharmacy Solutions.
Mr. Corey received a BA from Assumption College and an MBA from Columbia Business School.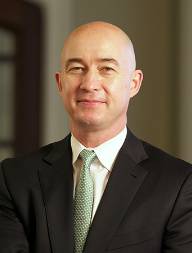 Chris Pike
Special Partner
Advent International
Chris Pike is a Special Partner of Advent International, one of the world's leading global private equity firms. With more than $89 billion in assets under management, Advent invests in companies across a variety of industries in North America, Europe, Latin America and Asia via 14 offices around the world.
With over 25 years of investment experience at Advent, Chris has led or worked on more than 20 investments in the financial services and healthcare sectors, including Americus Dental Labs, ATI Physical Therapy, CCC Intelligent Solutions, Cotiviti, Genoa Healthcare, Long Term Care Group, Managed Healthcare Associates, NielsenIQ, TransUnion and Worldpay.
Chris co-chairs the board of Boston Scores, an after-school and summer learning program that has served under-resourced youth and families in the Boston Public School system since 1999. Scores offers after-school soccer, poetry and service-learning programs for ~1,500 youth in grades k-12 at more than 30 schools across the City and is one of Boston's largest providers of free after-school programming.
Chris received his BA in Economics and Spanish from Amherst College. Chris and his wife Lindsay live in Newton, MA, and they have three children.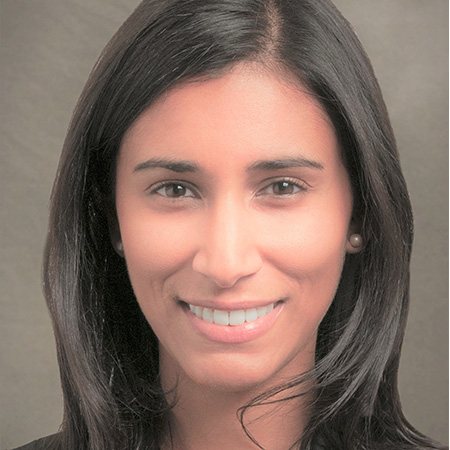 Anushka Sunder
Senior Managing Director - Head of North America Healthcare Private Equity
Blackstone
Anushka Sunder is a Senior Managing Director at Blackstone and Head of North America Healthcare Private Equity. She is also actively involved in technology, media, and consumer opportunities. Ms. Sunder joined Blackstone in 2013 and serves on the Board of Advarra, Candle, Medline, Precision Medicine Group, HealthEdge, Optiv, and TeamHealth and was previously a Director of Blue Yonder. She is the Executive Sponsor of Blackstone's Women's Initiative and on the Blackstone Charitable Foundation Leadership Council. Ms. Sunder was previously at TPG Capital and Goldman Sachs. She received her BA from Harvard College, where she graduated magna cum laude and Phi Beta Kappa, and her MBA from Harvard Business School.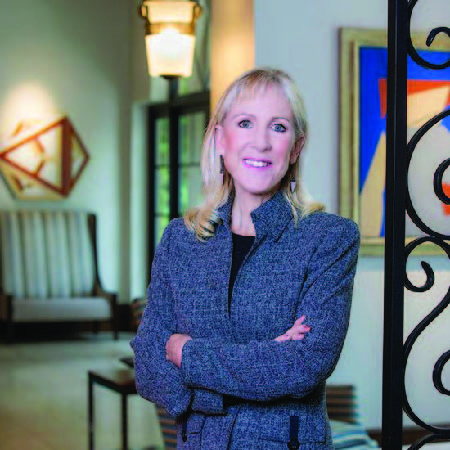 Deborah Crown, PhD
Dean
Pepperdine Graziadio Business School
In November 2022 Deborah Crown began her Pepperdine career as the 10th dean of the Graziadio Business School. Crown came to Pepperdine with nearly two decades of academic leadership experience, most recently serving as professor of management and dean of the Crummer Graduate School of Business at Rollins College. During her tenure at Crummer, it was ranked the number one MBA in Florida by Forbes magazine and number one in the country for leadership for four years in a row by HR.com. Previously Crown served as the dean of the College of Business at Hawai'i Pacific University, the largest private University in Hawai'i, where she led the development and implementation of the college's strategic plan and spearheaded the transition to a comprehensive, student-centered facility. She also served as associate dean and endowed professor at San José State University. Crown's career in education began at the University of Alabama, where she was the Miles-Rose Professor of Leadership and PhD coordinator for management.
Crown's work has been featured in national press publications such as the Wall Street Journal, CNN, ABC National News, the New York Times, USA Weekend, and Entrepreneur, as well as academic journals and books. She is also the recipient of a number of national awards for her research, as well as university and college awards for her teaching, mentoring, and service.
She earned a bachelor of science in psychology from North Central College, a master of science in business administration from the University of Colorado at Denver, and a PhD from the Leeds School of Business at the University of Colorado at Boulder.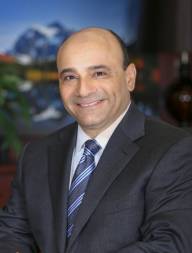 John Figueroa, MBA
CEO
CarepathRx
John Figueroa is the Chairman and CEO of CarepathRx, a company providing innovative pharmacy solutions to Hospital Health Systems centered on end-to-end service for all pharmacy needs including Specialty, Infusion, and continuous home solutions for all prescriptions.
Prior to this, Mr. Figueroa was CEO and Board member of Genoa Healthcare, the nation's leading behavioral health pharmacy, telepsychiatry and medication management company. During his tenure he successfully tripled the size of the business that transformed behavior health pharmacy on a national level. Genoa was sold to United Healthcare Group for $2.5 Billion.
He previously served dual roles as Chairman and CEO of Apria Healthcare Group Inc., as well as that of Coram LLC. In 2014, the Coram asset was sold to CVS Caremark for $2.2 Billion.
Mr. Figueroa also served as CEO and Board Member of Omnicare, Inc., a Fortune 500 healthcare services Company and was the President of McKesson Corporation's U.S. Pharmaceutical Group, a business with over $100 billion in annual revenue. He spent the initial years of his career in sales and operations roles for Baxter Healthcare.
Mr. Figueroa holds Bachelor's degrees in both English Literature and Political Science from the University of California at Los Angeles, where he was a distinguished military graduate. He also holds a Master's Degree in Business Administration from Pepperdine University, where he was honored as a Distinguished Alumnus and received the Pepperdine Graziadio Business School Inspired Leadership Award.
He served as a Commissioned Officer in the United States Army as a Ranger and served with the 12th Special Forces Group.
He is currently a Board member of Reliance Steel and Aluminum (NYSE: RS) and is a member of the Executive Committee for the Pepperdine Graziadio Business School Board. He is a regular guest lecturer at the Wharton School of the University of Pennsylvania.
---
2023 Lifetime Achievement in Healthcare Award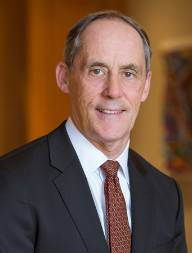 Thomas M. Priselac
President and CEO
Cedars-Sinai Health System
Thomas M. Priselac has served as President and CEO of Cedars-Sinai since 1994 and was also named President and CEO of the Cedars-Sinai Health System when it was formed in 2017.
The Cedars-Sinai Heath System includes the nationally recognized Cedars-Sinai Medical Center and its affiliated physician network, major programs in physician and health professions education and the highly regarded Burnes and Allen Medical Research Institute. The Health System also includes the Cedars-Sinai Marina Del Rey Hospital; Torrance Memorial Medical Center and its affiliated physician network, the leading healthcare organization serving Torrance and the beach cities of Los Angeles; and Huntington Hospital and its affiliated physician network, the leading healthcare organization serving Pasadena and the San Gabriel Valley of Los Angeles. Through the Cedars-Sinai Medical Center, the Health System is also a joint venture partner with Select Medical in the California Rehabilitation Institute, and the Providence Cedars-Sinai Tarzana Medical Center in Tarzana, California.
Throughout his career, Mr. Priselac has been a leader in the development of strategic and operational innovations to foster high quality, safe and efficient healthcare. An author and invited speaker on policy issues regarding the delivery and financing of healthcare, Mr. Priselac has served the health care field in various roles during his career at Cedars-Sinai. He is a past Chair of the American Hospital Association Board of Trustees and past Chair of the Association of American Medical Colleges. The holder of the Warschaw/Law Endowed Chair in Healthcare Leadership at Cedars-Sinai Medical Center, Mr. Priselac also serves as an adjunct professor at the UCLA School of Public Health.
A native of Pennsylvania, Mr. Priselac obtained a bachelor's degree in Biology from Washington and Jefferson College in Pennsylvania, and a master's in Public Health, Health Services Administration and Planning, from the University of Pittsburgh.