Leadership Team
Graziadio Business School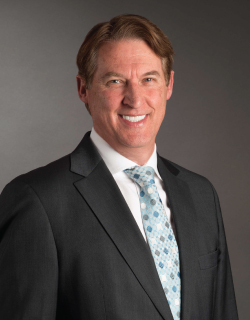 Dean
Deryck J. van Rensburg is the ninth dean of the Graziadio Business School, having joined Pepperdine University in 2016. He brings 32 years of global business experience with The Coca-Cola Company and Unilever PLC. Recently at Coca-Cola, he was President of Global Ventures reporting to their Chairman and CEO. Dean van Rensburg holds a DBA from the University of Manchester, an MBA with distinction from the University of Bath, and a Bachelor of Commerce degree from Rhodes University.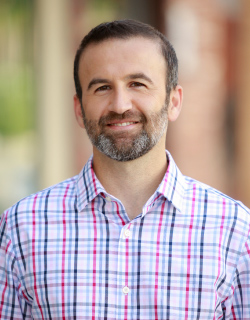 Arman Davtyan, EdD
Assistant Dean, Enrollment Management
Dr. Arman Davtyan serves as assistant dean of enrollment management at Graziadio. Prior to this role, he served as executive director of student academic services. His career in higher education encompasses a variety of other administrative roles in student affairs, campus operations, and admissions at both undergraduate and graduate program levels. He holds a master's degree in counseling and personnel services from the University of Maryland, and a doctorate in educational leadership from UCLA.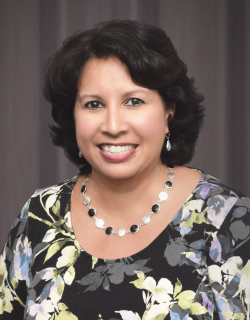 Associate Dean, Part-Time and Executive Programs
Charla Griffy-Brown is an accomplished professor, board member and consultant who leads transformational change. She works extensively in the area of digital innovation helping organizations leverage new opportunities through analytics, risk evaluation, and emerging technology deployment to achieve their strategic objectives. She also has extensive experience working with executives in the area of information security. Her track record includes working with C-level executives and boards for public and private companies across different verticals including manufacturing and services industries.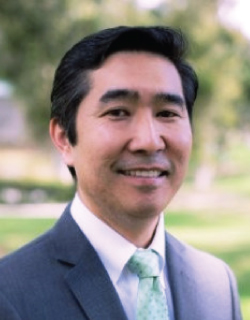 Vance Ito, MBA
Assistant Dean, Finance and Administration
Mr. Vance Ito comes to us from the University of Southern California where he most recently served as the Associate Dean of Finance and Administration over the USC Dornsife College of Letters, Arts and Sciences. Prior to this, Vance served in higher education at the USC Keck School of Medicine and Trident University. Vance also has extensive experience in privately held and publicly traded companies across various industries and began his career with the public accounting firm of PricewaterhouseCoopers. Vance is a CPA and holds a BS in business administration from USC as well as an MBA from UC Irvine.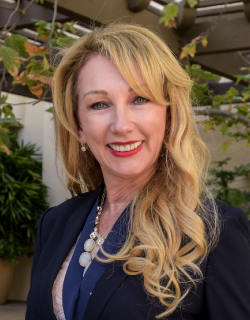 Dean, Students and Alumni Affairs
Dr. Bernice Ledbetter is dean of students and alumni affairs, practitioner faculty of organizational theory and management, and director of the Center for Women in Leadership at Pepperdine Graziadio. She is an award winning teacher, and recipient of the Howard A. White Award for Teaching Excellence, and the George Award for Outstanding Faculty Member. A recognized expert on the topic of women in leadership, Dr. Ledbetter led a team in securing a Waves of Innovation grant to launch the Center for Women in Leadership at Pepperdine where she serves as the Center's director.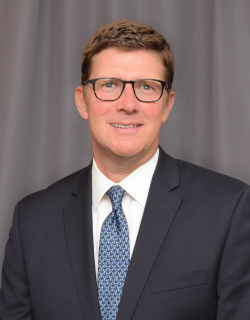 Claudio Ludovisi, MBA
Assistant Dean, Marketing, Strategy, and Corporate Relations
Mr. Claudio Ludovisi brings to Graziadio over 25 years of global business experience and leadership roles with Disney, NBC Universal, IMAX, Amgen, and Warner Bros. Studios. He is a senior strategy and marketing executive as well as a recognized thought leader of fan engagement, and is passionate about leading teams to extraordinary results in an "accelerating, digital, purpose-driven" world. Claudio holds an MBA from the Kellogg School of Management at Northwestern University and a bachelor of arts degree in economics from UCLA.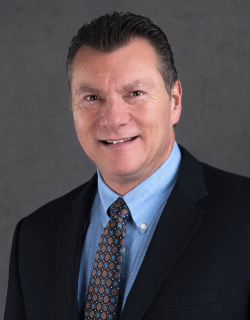 Sr. Associate Dean, Academic Affairs
Dr. John Paglia is senior associate dean of academic affairs and professor of finance at Pepperdine Graziadio. He previously served the school in a number of leadership roles over his eighteen year tenure at Pepperdine. Most recently, as inaugural executive director of the Dan and Coco Peate Institute for Entrepreneurship, he led pre-launch initiatives around entrepreneurial education, business incubation, and venture funding. Dr. Paglia holds a PhD in finance, an MBA, a BS in finance, and is a Certified Public Accountant and Chartered Financial Analyst.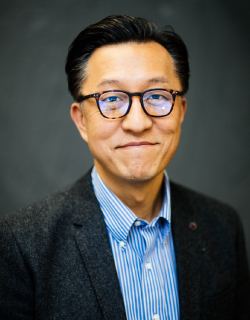 Associate Dean, Full-Time Programs
Dr. Abraham Park is associate dean of full-time programs and an associate professor of finance at Pepperdine Graziadio. Dr. Park has over 12 years of experience in law, a Silicon Valley technology start up venture, management consulting, hedge funds, and global real estate finance. He has worked and lived in the U.S., Asia, and Europe. Dr. Park holds a PhD from University of Cambridge, M. Phil. from University of Cambridge, JD from U.C. Berkeley, MPP from Harvard University, and a BA from UC Berkeley.