Annual Dean's Report
A Word From Dean Deryck J. van Rensburg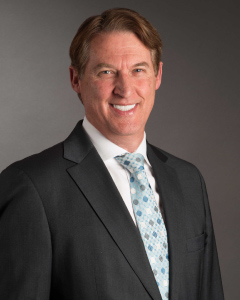 As we conclude another successful academic year at Graziadio, I reflect on the many challenges and disruptions we've navigated while remaining true to our vision, mission, and values. The resilience, the agility, and the abundance of kindness and dedication from our extended team have humbled me beyond words throughout these turbulent times. I want to express my sincerest gratitude.
To our students: Greatness is achieved when we overcome the barriers. Thank you for staying strong.
To our faculty and staff: We could not prosper without your tireless efforts. Thank you for your dedication.
To our alumni and community: I am proud to have you as part of our Graziadio family. Thank you for showing your unconditional support.
In the wake of COVID-19, our community came together to pivot and implement new learning modalities, new programs, and adhere to the rapidly-changing academic landscape. Additionally, we've made strides in increasing our future global footprint with the recent acquisition of the Château d'Hauteville in Vevey, Switzerland, by Pepperdine University, as well as cultivating new sustainable business ideas at our 8th Annual SEER Symposium, and welcoming numerous new corporate partnerships.
With nearly 500 ranked MBA programs in the nation, our recognition and impact as a business school continue to ascend. I'm especially proud of our Executive MBA ranking by U.S. News and World Report at #27 alongside Yale School of Management and Southern Methodist, and #19 by CEO Magazine. Additionally, our Online MBA ranked #12 by Princeton Review and our school #9 Most Competitive Students. We were also recognized nationally as a Best Business School for Entrepreneurship by Bloomberg Businessweek. I encourage you to learn more about our school's recent milestones, academic excellence, and how we are fulfilling our mission of developing Best for the World Leaders.
Very truly yours,
Deryck J. van Rensburg, Dean