2023 Dean's Report
---
How We Rank
FULL-TIME AND PART-TIME MBA PROGRAMS
Globally Recognized
The CEO Magazine
#4
BEST DOCTOR IN
BUSINESS ADMINISTRATION
Globally Recognized
CEOWorld Magazine
#6
MOST COMPETITIVE
STUDENTS
Nationally Recognized
Princeton Review
#7
BEST FAITH MBA
Nationally Recognized
Fortune
#14
BEST ONLINE MBA
Nationally Recognized
Fortune
#37
BEST PRIVATE MBA
Nationally Recognized
Forbes
#44
BEST EXECUTIVE MBA
Nationally Recognized
Fortune
#46
BEST PART-TIME MBA
Nationally Recognized
U.S. News & World Report
#63
BEST BUSINESS SCHOOL
Nationally Recognized
Bloomberg Businessweek
---
About the Pepperdine Graziadio Business School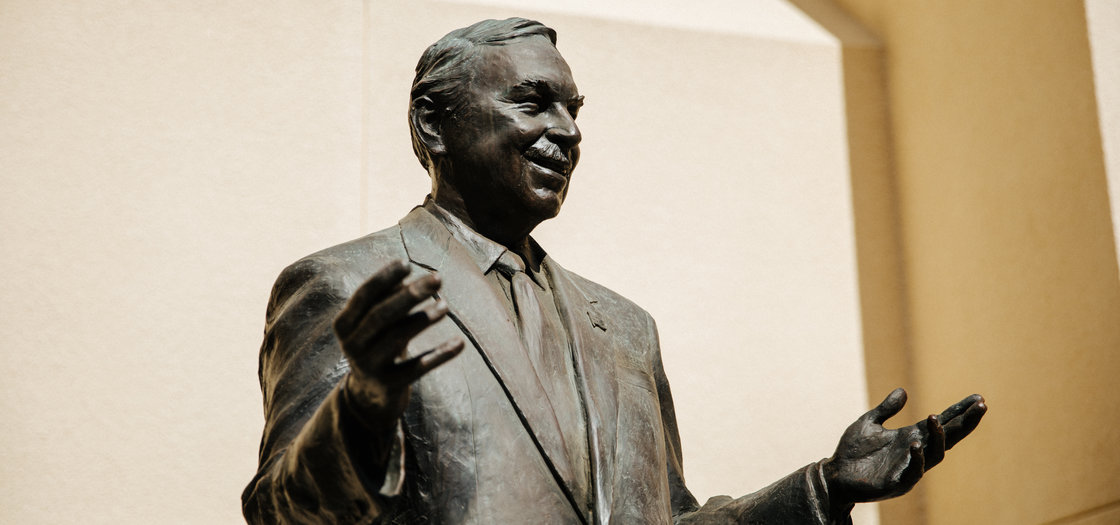 At Pepperdine Graziadio Business School, we strive to provide a world-class education grounded in experiential learning that is ethical in focus and global in orientation. Our accomplished network of professionals is committed to building sustainable businesses and impacting communities for a better world. Steeped in Judeo-Christian values of purpose, service, and leadership, our community chooses to propel the future of business through a values-based curriculum—empowering our students to learn and lead with purpose.
Mission

Inspired by our Christian values, we seek to:

Foster transformational learning,
Create applied knowledge, and
Equip our students to lead lives of purpose, service, and leadership.

Values

Today, not tomorrow
Integrity always
Courage with compassion
Pioneering spirit
---
Diversity and Inclusion
At the Pepperdine Graziadio Business School, we proudly embrace the diverse cultures and backgrounds that represent our community. We are committed to the advancement and cultivation of a climate where every person feels accepted, acknowledged, and celebrated for their unique perspectives. As we welcome students, staff, and faculty of all backgrounds to learn from one another, we produce leaders who connect cross-culturally and lead with purpose globally.

---
Program Highlights
Exciting Curriculum Updates for Part-Time MBA At the Graziadio school, we take pride in our ability to deliver market-driven, competitive program offerings that best reflect the interest of the student experience. In response to changes in the marketplace, post-pandemic trends, and to ultimately drive organizational impact, we will be launching a new hybrid Part-time MBA program effective fall 2023.
Features of the New Part-Time MBA Program
• Interactive Saturday session embedded in new foundation courses
• Combination of hybrid and online courses
• Refinement of concentration offerings
• Launch of the new specialization in Healthcare Management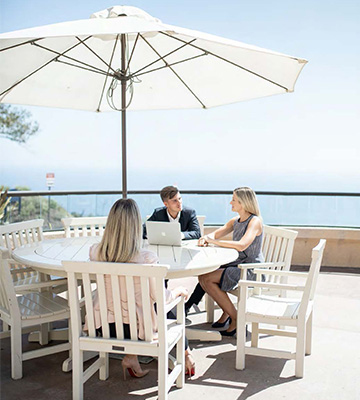 ---
Experiencing Business Through a Global Lens
Global Business Intensives - Fall 2022 and Spring 2023
30+
INTERNATIONAL PARTNERS
Over the past year, we have presented new opportunities for students to gain exposure beyond the confines of the classroom to the international business market. Through our Global Business Intensive courses and exchange programs with 30+ international partner universities, students acquire firsthand experience navigating challenges faced by the new world economy while working alongside peers, faculty mentors, and seasoned executives. Tasked with addressing these unique challenges, students broaden their cross-cultural understanding and become equipped to develop meaningful, action-oriented solutions.
---
Industry-Leading Faculty
The core of Pepperdine Graziadio's renowned business education is its distinguished faculty. Possessing a combination of extensive industry experience and advanced scholarship (the majority holding PhDs and DBAs), our faculty are recognized for their innovation in instruction and research, serving as inspirational practitioners, teachers, and mentors within the Graziadio community and beyond.
---
Student Highlights
Testimonials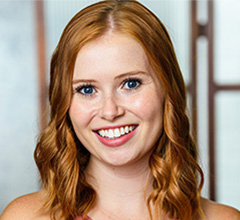 "Pepperdine takes a hands-on approach to fostering female business leaders to uphold purpose-driven lives. For an industry with the perception of being male-dominant, the vast number of strong, successful, and passionate female leaders at Pepperdine Graziadio is extraordinary. From the faculty and professors to the entire student body, the women leaders of this community continue to inspire and teach me that when one of us shines, we all shine.
Current Student