National Hispanic Heritage Month: Desiree Williams
Employer Engagement Specialist at Pepperdine Graziadio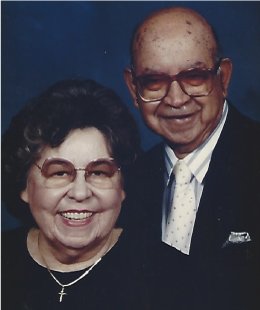 Share a little bit about your background:
My paternal grandfather came to CA from Guanajuato, Mexico during the Mexican Revolution. His father was a shoemaker by trade but left because the revolutionaries raided his store. The Southern Pacific Railroad hired him to oil machinery in the roundhouse. He was very resourceful in making extra money by picking up discarded machine belts and making shoes out of them. Both grandmothers were from New Mexico and migrated to Los Angeles. My maternal grandfather was not in the picture.
Education was extremely important to my grandparents since my grandmothers didn't complete high school and my paternal Grandfather was insecure about his limited education and compromised English skills. He was good at math which enabled him to attend LA Trade Tech and ultimately become an Engineering Tech at Metropolitan Water District.
He also served our country in the Army during World War II which is when he became a U.S. citizen. Prejudice was so rampant at the time that he even considered changing his last name but my grandmother refused and is still proud to be Mrs. Fernandez at 97 years old! My parents both earned their undergraduate degrees from Cal State LA where they met. Dad went on to earn his J.D. and Mom earned her MA in Pastoral Counseling. All were extremely proud when I earned my undergraduate degree from LMU and MBA here at Pepperdine. My brother has the math gene and is now a full-time Math tutor.
Do you and your family celebrate National Hispanic Heritage Month?
My family doesn't celebrate National Hispanic Heritage Month due to the fact that my grandparents insisted that we all assimilate into Anglo-American culture. My father was even told not to speak Spanish. My generation lost the language but not our heritage! We did keep the tradition of naming the first born son of each generation after their father so we had 4 men named Jess in our family at one point!
What does it mean to be Hispanic?
We are a proud, hard-working culture centered around family, religion, integrity, humility, and independence.
What are some Hispanic/Latinx customs/traditions that are meaningful to you?
Las Mananitas is traditionally sung on the morning of a family member's birthday. My Grandmother insisted that it had to be done even if she had to call us at work. We ALWAYS took the call of course!
What is a local Hispanic/Latinx business that you support?
The Yucatan Grill in Seal Beach. Their slogan is a "Taste of Mexico and the Caribbean" and they use a variety of spices that make their entrees truly unique.
What is your favorite Hispanic/Latinx food or recommended food?
Tamales are my comfort food of choice. They can be sweet or savory and never leave you hungry. My family made them one Christmas when I was young. It took all night but I enjoyed the singing, laughing, and storytelling as we worked. We realized it was much easier to purchase them from our local Mexican bakery and never attempted it again. However, we still eat tamales, rice, and refried beans every year on Christmas day.
What's your favorite Hispanic/Latinx song or type of music?
Mariachi music is my favorite type of Hispanic music. My favorite Mariachi songs are Cielito Lindo and Guantanamera.
Do you have any closing thoughts or comments?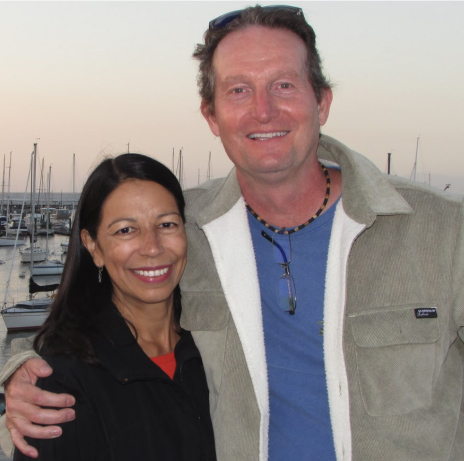 The family's moral and ethical values have been passed down through generations with an element of a survivalist mentality. These values have influenced my personal and professional life. Our tradition of church involvement and hospitality were also important. We would always serve refreshments to any guest who came to visit, especially parishioners, even if all we had was toast (pan tostado) and coffee. Although I did not marry into my culture, my husband Phil, who is originally from England appreciates our heritage. He even speaks Spanish due to the fact that he lived in Spain for a year and worked in Mexico City for a short time. I'm so grateful to have come from such a unique background because it has made me adaptable to circumstances beyond my control. Gracias for allowing me to share my story!