National Hispanic Heritage Month: Alex Herrera
Uncle Joe: My Family's American Dream - Forjado del Fuego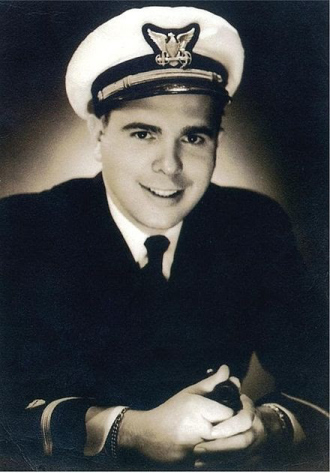 For Hispanic Heritage Month, I wanted to share a family story about my Dad's uncle, Joseph Tezanos. Known as "Uncle Joe" within the family, he was born in Santander, Spain and immigrated to the United States through Ellis Island in the 1920s/1930s. When World War II broke out, he volunteered and became one of the first Hispanic officers in the U.S. Coast Guard. After the war, he used the G.I. bill to get a business degree from Syracuse University and went on to have a very successful international business career as an executive at an engineering firm in New York City. Uncle Joe was known to be hardworking, humble, and well-loved by those around him. He passed away in 1985 and is now buried in Arlington National Cemetery.
At least, this is the story that our family told of Uncle Joe until the early 2010s. Over 25 years after Uncle Joe had passed away, our family was contacted by the U.S. Coast Guard regarding naming one of their Sentinel class cutters after him in honor of his heroism in World War II. This was the first time our family found out that Uncle Joe had been a war hero.
On May 21, 1944, Uncle Joe had been stationed in Hawaii in preparation for Operation Forager when an accidental explosion occurred in West Loch, Pearl Harbor. Now known as the West Loch Disaster, Uncle Joe, together with a small crew of volunteers, went to rescue as many men as possible. At risk of being burned alive himself, Uncle Joe plunged into water covered in flaming oil to rescue drowning men and helped evacuate others from burning ships. Uncle Joe ended up rescuing over 40 men and was honored with the Navy & Marine Corps Medal, the highest non-combat award for heroism in the Navy.
Oftentimes, being Hispanic has been difficult for me to grasp as I don't fit society's image of what someone who is Hispanic is supposed to be and look like. But being Hispanic isn't an ethnicity, it's a culture. A diverse immigrant culture forged through the fire that is the pursuit of the American Dream. Having my Uncle Joe's story come to light has also helped me to better understand what it means for me to be Hispanic and why my family came to the United States in the first place. Although I still struggle in understanding my Hispanic identity, I am proud of my family and the sacrifices they have made in order for my generation to pursue our own American Dream.
The USCG Joseph Tezanos commissioned on August 26, 2016 in San Juan, Puerto Rico.
The ship's motto is "Forjado del Fuego" which translates to "Forged through Fire".