Cultivating a Culture of Inclusivity with Latinx MBA Conexion
What does family mean to you? To us, it means unity. When we come together as a Graziadio family, we embrace the rich cultural backgrounds and diverse perspectives of which our community is composed. In observance of National Hispanic Heritage Month, we acknowledge the achievements of our Latinx students, faculty, staff, and alumni and their invaluable contributions to our community, and the world.
The Latinx MBA Conexion (LMC) was founded by Rebeca Gaxiola (FEMBA '21), Atalie Oliva (FEMBA '22), Ashley Zacahula (FEMBA '22), Tiffany Marmolejo (FEMBA '22), and their Part-Time MBA peers to serve as a forum for students to develop meaningful relationships with peers of similar backgrounds across programs at Graziadio. Her vision for LMC began as an avenue to give back to her community and provide support to those seeking a place to belong, but currently, the club has expanded into one of the largest student-led organizations at Graziadio - boasting over 70 members.
Immerse yourself in the mission of LMC, read several leadership testimonials, and learn more about how to join the LMC familia below!
Mission
To harness the power of the Latinx community and allies within the Pepperdine Graziadio Business School community. To strengthen diversity, inclusion, and belonging. We are committed to developing students' leadership skills while building meaningful connections and celebrating Latinx cultures.
Objectives
Latinx MBA Conexion is a group of students dedicated to giving a voice to our community at Pepperdine Graziadio. They seek to strengthen inclusion and belonging in the ecosystems that surround us. While family is something you are born into, their LMC familia is something you can choose to be a part of. Some of our group activities include:
Professional Development Sessions

Networking Events

Philanthropic Initiatives

Community Outreach
Testimonials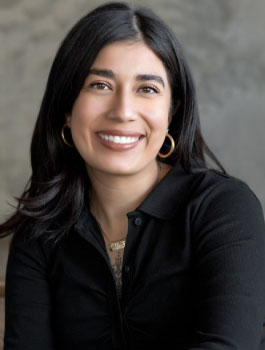 Atalie Oliva | FEMBA '22 | Former President and Co-Founder
"My passion for community and service led me to want to become a leader for LMC. It was a unique opportunity to help build a community at Graziadio and develop influential relationships with staff and students. Latinx MBA Conexion offers students the chance to enhance diversity on campus while developing professionally. We're growing our network of Latinx professionals and want to help pave the way for future latinx professions in the business world. I'm very connected to the mission and culture of the organization and hope to mentor future leaders."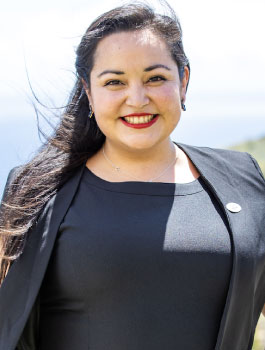 Tiffany Marmolejo | FEMBA '22 | President
"Being a founding member of this organization has been pivotal in my growth at Graziadio. I was driven to help establish this organization because I wanted to empower other Latinx students to pursue grad school and view Pepperdine as a place where we can all belong. Our community and the voices in it are powerful – we just needed a platform to unite them. While we've only been an established club for over a year, our members are already leaving their legacies at Pepperdine through various events and initiatives that will greatly impact the generations of Latinx students to come."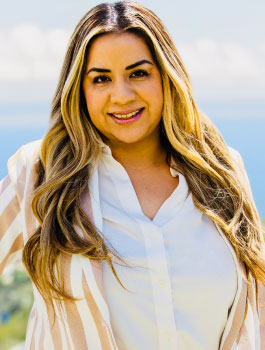 Brianda Garay Quinones | FEMBA '24 | VP of Operations
"I'm delighted to be part of the Latinx MBA Conexion, an organization where we strive to strengthen diversity, inclusion, and belonging. I've been grateful for my experiences and the valuable relationships I've built throughout my time at Latinx MBA Conexion. Building these support systems while serving our community inspired me to become a leader of this great organization. Latinx MBA Conexion is making history and giving a voice to the Latinx community here at Pepperdine University."
LinkedIn
Get Involved with LMC
Join the Familia: The Latinx MBA Conexion promotes inclusivity and diversity amongst all Graziadio students. We encourage you to join one of their events this fall so that you can witness the power of this passionate group. By attending an LMC event, you'll join a passionate network of professionals who are committed to enabling each other's success. Be sure to follow us on LinkedIn and Instagram (@GraziadioLMC) to see what's happening in the community!
Make Your Voice Heard: If you have any questions or ideas, reach out to one of the board members (including Tiffany and Brianda). They are always looking for new ways to best serve our community. Their diverse network is generous and always willing to share their time for advice on classes, work, and even philanthropic initiatives.
Bring an Ally: Latinx MBA Conexion promotes inclusivity and diversity amongst all Graziadio students. LMC prides itself in welcoming our allies and advocates of the Latinx culture. The organization is open to all current students and alumni of Graziadio. If you're a prospective student, they would love to meet you too!