2014 AWARD RECIPIENT BIOS
Student Recipients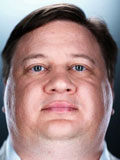 Jerome Novak, Jr.
Outstanding Student – Fully Employed Bachelor of Science in Management Program
Video
Jerome Novak, Jr. is the director of clinical engineering at Masimo Corporation, a medical devices company. He has been with the company for 18 years, and develops novel diagnostic and monitoring methods for the company. With a diverse clinical and technical background, he applies strengths from both disciplines in his work and has more than 40 patents issued or pending. He has been recognized as both an outstanding student and a leader in the best traditions of the school. Currently, Novak is working on a joint BSM/MBA degree at Pepperdine University.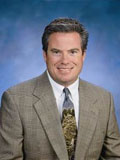 Matthew Sheridan
Outstanding Student – Fully Employed MBA Program
Video

Matthew Sheridan, director of marketing for aerospace products at Meggitt Safety Systems, is responsible for new business development, relationship management, and negotiations with Boeing while managing the account. He brought extensive experience in the aerospace and aircraft industries to his current role with positions previously held at Parker Aerospace, Curtiss Wright Flight Systems, and McDonnell Douglas Aircraft Company. Sheridan's FEMBA professors believe he is one of our most outstanding MBA students and promises to be a stellar alumnus. Sheridan holds a bachelor of science in mechanical engineering from Loyola Marymount University. He expects to graduate from the FEMBA Program in December 2014.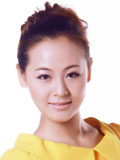 Manning Chen
Outstanding Student – Full-time Master of Science in Global Business Program
Video

After receiving a degree in finance and banking from Zhejiang University in China, Manning Chen is now enrolled in the Master of Science in Global Business program. Chen enjoys the challenge of driving change and wants to be involved in creating the future of business. With the strong drive to exceed expectations, she has impressed faculty and fellow students for consistently using her creativity to improve the overall learning and researching experience. In addition, Chen has also actively taken part in business-related events, such as volunteering at the Los Angeles Venture Association, participating in the VCLL Case Competition and making her own private investments. Chen expects to graduate from the MSGB program in December 2014 and is currently pursuing a career in finance.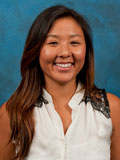 Brittany Takai
Outstanding Student – Full-time MBA Program
Video
Brittany Takai is a JD/MBA student who obtained her undergraduate degree in economics from UCLA. While pursuing the joint degree, Takai has worked in Ecuador researching its human trafficking laws, at a small corporate securities law firm and at a real estate crowdfunding startup. As a fellow at the law school's Palmer Center for Entrepreneurship and the Law, she has served as lead consultant within the Micro-Enterprise Program, which helps underprivileged residents of Los Angeles seek gainful employment and launch micro-businesses. Upon graduating from the Graziadio School this month, Takai plans to intern at Red Bull North America during the summer and finish the last year of her law curriculum. In the future, she hopes to work in the action sports or outdoor industry, start and run her own business, and stay active in the real estate industry.
Executive Programs Recipients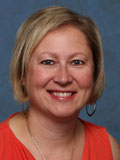 Juliet Irwin
Outstanding Student – Master of Science in Organization Development Program
Video
With over 17 years of professional experience, Juliet Irwin is a trusted strategic partner, seasoned organizational change management professional and lifetime learner. She has been a solutions-focused consultant for many years, working both independently and for international consulting firms. Today she owns a consulting business in Calgary, Canada. As a Master of Science in Organization Development candidate at the Graziadio School, she is recognized for her strengths in leadership, in particular she took on the leadership position for a major cohort project in China. Irwin is an experienced professional who exemplifies the Pepperdine mission, which prepares students for lives of purpose, service and leadership. She will be an exemplary graduate. Irwin volunteers her time at organizations such as the Calgary Outdoor Club and the Canadian Cancer Society. She earned her bachelor of science in psychology from the University of Alberta in Canada.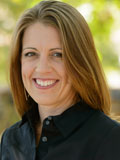 Nora Crivello
Outstanding Student – Executive MBA Program
Video
Nora Crivello is a vice president of Westpak, Inc., a private testing laboratory in San Jose and San Diego. Since receiving her BS in biological sciences from California Lutheran University, Crivello has worked in various roles within engineering, quality and management leadership capacities at Westpak. Crivello came to the Pepperdine Executive MBA program in Northern California with the goal of further building her business acumen and obtaining the tools necessary to take Westpak to the next level of success. While in the program, Crivello has stood out as a collaborative leader with an unparalleled work ethic. Her peers enjoy her enthusiasm, friendly demeanor and appreciate her high personal and team academic standards, while professors commend her integrity, stewardship and compassion. She has an unwavering dedication to self-improvement and knowledge, which she continually shares with those around her. Crivello will graduate from the EMBA program with highest honors while maintaining her most important role as a wife and mother to two young children.
Waves of Service Award Recipient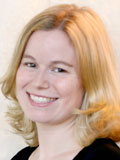 Molly Moen, MBA'01
Outstanding Service Award
Video
Molly Moen is chief operating officer of the Downtown Women's Center (DWC), a nationally-recognized nonprofit organization offering housing and supportive services to more than 4,000 homeless women on Los Angeles' Skid Row each year. She is responsible for guiding the day-to-day business operations of the organization and providing strategic leadership for the organization. In her role, Moen has managed DWC through a period of unprecedented growth, taking the annual budget from $1 million to $5.5 million, the staff from 14 to 70, and the numbers served from 1,500 to 4,000. She also spearheaded two capital campaigns, which raised a total of $40 million and enabled the development of 119 units of permanent supportive housing. Moen is a graduate of the Graziadio School's International MBA program. She met her husband Derek in the IMBA program and they have a son, Wyatt.
Alumni Recipient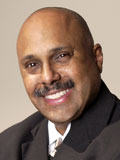 Charles Franklin, MBA '02
Outstanding Alumnus
Video

Charles Franklin, manager of corporate services at American Honda Motor Co., Inc., oversees a multimillion-dollar annual operations budget and a staff of over 60 individuals. He has applied the skills and knowledge he gained from his Pepperdine MBA to reduce Honda's operations costs by over $200 million dollars. Franklin has lent his service to a number of leadership roles, including as vice president of the National Business Travel Association, chief volunteer officer of Challengers Boys and Girls Club, and chairman of the Black Alumni Council. Franklin earned his MBA in 2002 from the Fully Employed MBA program. He is happily married to his wife of 26 years. They are the proud parents of a daughter, who is currently a senior at Spelman College.
Faculty Member Recipient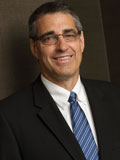 Larry Cox, PhD
Outstanding Faculty Member
Video
Larry William Cox, Ph.D. is an associate professor of entrepreneurship and lead faculty member for the Graziadio School's entrepreneurship programs. Dr. Cox directed the Entrepreneurship Centers at Ball State University and the University of Wisconsin-Madison and was the director of research at the Ewing Marion Kauffman Foundation. Cox attended the University of Nebraska on a basketball scholarship and went on to receive a master's degree in management information systems and a doctorate in strategic management. He came to Pepperdine and completely rewrote the entrepreneurship curriculum to reflect the creative processes of entrepreneurs. During his tenure at the Graziadio School, nearly 100 businesses have been started by his students/alumni, a remarkable number for any graduate business school. An award-winning educator, Cox especially enjoys helping young entrepreneurs and is an inspiring speaker and innovation seminar leader. He is married to Elly and they have four children.
Staff Member Recipient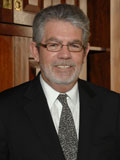 Michael Sims
Outstanding Staff Member
Video

Michael Sims has admirably served as the executive officer for Corporate and External Relations at the Graziadio School since 2001. His leadership of the Board of Visitors and Dean's Executive Leadership Series, his deep engagement in developing relationships in the business community, and his significant commitment to the school's entrepreneurship program have been instrumental in growing the school's reputation and raising funds to support key programs. Over the years at the Graziadio School, he has also managed alumni and career services, recruitment, marketing and communications. Prior to joining the Graziadio School, Mike had the privilege of working directly with George Graziadio at Imperial Bank. In his current role, he has been a great champion for advancing the Graziadio legacy in all that the school does. Mike and his wife Jeanne live in Malibu and have four children and four grandchildren.
Speaker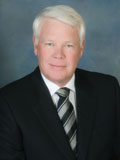 William Bone
Founder and CEO, Sunrise Company
Video
In 1963, William Bone founded Sunrise Company. Today, he serves as chairman of the board and chief executive officer of the company. Sunrise is best-known as the developer of premier golf and luxury residential communities throughout Southern California, Nevada, Arizona and Mexico. Bone is nationally-recognized as an expert in resort, residential, hotel and recreational development. To his credit, he has developed 16 country clubs, built more than 20 golf courses, constructed over 12,000 homes, built two resort hotels, and developed numerous office buildings, shopping centers and commercial hotels. He is very actively involved in his community and has received numerous honors for his work and contributions in the Palm Desert. Bone received a bachelor of arts in economics from Stanford University and an MBA from Harvard University.