Master of Science in Real Estate
Program Overview
School: Graziadio Business School
Cost: $29,645 per term*
Units: 34 units
Terms: 12 months
Location(s): Malibu
Accreditation: AACSB, WSCUC
Deadlines:
Fall 2020 Deadlines
Priority: November 15, 2019
Standard: February 15, 2020
Final: April 1, 2020
Classes Begin: August 31, 2020
*Cost of tuition is in effect for the 2019-2020 academic year and is subject to change at the University's discretion.
Earn Your Master's in Real Estate Degree at Graziadio Business School
Emerging technologies, changing demographics, and new consumer preferences are disrupting our cities and real estate. The 12-month Master of Science in Real Estate (MSRE) program allows you to keep pace and accelerate your real estate career through a deep dive into negotiation, finance, economics, and law, arming you with practical skills needed to succeed in real estate investment, development, and asset management.
Using "best of breed" tools and technology, students in the Real Estate program acquire valuable skills in finance, law, economics, and decision-making, giving them a unique, competitive edge in today's burgeoning real estate and debt/equity markets. From local industry partnerships to a global real estate trip, the MSRE is an enriching experience that is creating the next generation of real estate leaders.
Quick Facts
Malibu

Campus Location

1 yr

Optional Practical Training (OPT)

GMAT

or GRE Not Required

1 yr

Program
Testimonials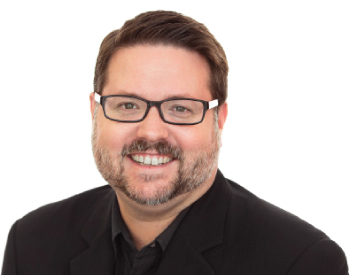 "In the next decade, global financial trends will dramatically reshape real estate markets, disrupt historical business models, and create great challenges for growth. To successfully navigate these shifting economic environments, real estate professionals need to equip themselves with deeper market knowledge and sharper analytical and practical skills."
FAQs
How many units are required to complete the MSRE?
The program requires completion of a minimum of 34 units, but students may complete additional electives to earn up to 40 (or more) units.
How long does the program take to complete?
Our MSRE program is designed for immersive, full-time study in Malibu, coupled with internship and global study opportunities that broaden your experience. Unlike an MBA, which is often a two-year program, a Master of Science in Real Estate from Pepperdine Graziadio is completed in one year/three semesters, which means you to enter the marketplace faster.
What fees are required?
Below is a list of estimated fees for full-time students:
Application for admission - $150
Enrollment fee - $1,000
Business Society activity fee (per trimester) - $40
Books and supplies - $1,000 (per trimester, approximate)
Annual student health insurance (optional) - $3,535.20 (2015-2016 Academic Year) and $3,779.61 (2016-2017 Academic Year)
On-campus graduate housing (optional) - $6,900 (per trimester, approximate)
How many years of work experience is required for admission?
Work experience is not required for admission.
Contact Us
Full-Time Programs
Pepperdine University
Graziadio Business School
24255 Pacific Coast Highway
Malibu, CA 90263