Master of Science in Real Estate
Program Overview
School: Graziadio Business School
Cost: $31,025 per term*
Units: 34 units
Terms: 12 months
Location(s): Malibu
Accreditation: AACSB, WSCUC
Deadlines:
Fall 2022 Deadlines
Priority: December 1, 2021
Standard: February 15, 2022
Final: June 1, 2022
Term Starts:

August 30, 2022
*Cost of tuition is in effect for the 2021-2022 academic year and is subject to change at the University's discretion.
Accelerate Your Real Estate Career
The full-time Master of Science in Real Estate (MSRE) program is designed for individuals seeking to acquire skills in financial analysis, law, economics, and decision-making. The 12-month program allows you to accelerate your real estate career by arming you with practical skills needed to succeed in real estate investment, development, and asset management, giving you a unique, competitive edge in today's burgeoning real estate and debt/equity markets. From local industry partnerships to a global real estate trip, the MS in Real Estate is an enriching experience that is creating the next generation of real estate leaders.
Official CCIM (Certified Commercial Investment) Member
Pepperdine's Master of Science in Real Estate program is recognized by The CCIM Institute as a Fast Track Program. With the Alliance Partner status, MSRE graduates can now achieve the CCIM designation by waiving most of the core designation courses, and will typically also meet the professional experience requirement. The designation recognizes the high-quality curriculum and rigorous professional standards expected in our MSRE program. CCIM (Certified Commercial Investment Member) is a professional qualification, typically requiring an extensive period of study and assessment, plus relevant professional experience. It is recognized as a benchmark demonstration of significant professional competence.
Program Benefits:
The MS in Real Estate program empowers students to waive the two year work experience requirement if they sit for the California Department of Real Estate broker's license exam.
High-impact experiential learning through the Education to Business (E2B) program
12-month optional practical training opportunity
Outstanding faculty with a unique combination of academic accomplishments and industry experience
Values-based curriculum focused on personal and professional growth
Small class sizes providing a supportive learning environment and meaningful student-faculty interactions
Extensive networking opportunities with an alumni network of more than 40,000 professionals worldwide
Quick Facts
Malibu

Campus Location

1 yr

Optional Practical Training (OPT)

GMAT

or GRE Not Required

1 yr

Program
Testimonials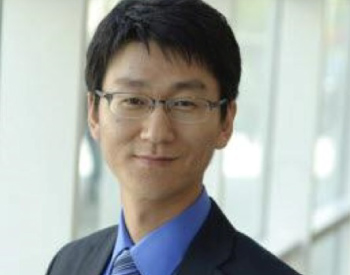 "In the next decade, global financial trends will dramatically reshape real estate markets, disrupt historical business models, and create great challenges for growth. To successfully navigate these shifting economic environments, real estate professionals need to equip themselves with sharper analytical and practical skills."
FAQs
How many units are required to complete the MSRE?
The program requires completion of a minimum of 34 units, but students may complete additional electives to earn up to 40 (or more) units.
How long does the program take to complete?
Our MSRE program is designed for immersive, full-time study in Malibu, coupled with internship and global study opportunities that broaden your experience. Unlike an MBA, which is often a two-year program, a Master of Science in Real Estate from Pepperdine Graziadio is completed in one year/three semesters, which means you to enter the marketplace faster.
What fees are required?
Below is a list of estimated fees for full-time students:
Application for admission - $150
Enrollment fee - $1,000
Business Society activity fee (per trimester) - $40
Books and supplies - $1,000 (per trimester, approximate)
Annual student health insurance (optional) - $2,077 (Policy Period: 08/15-12/31)
On-campus graduate housing (optional) - $8,000 (per trimester, approximate)
How many years of work experience is required for admission?
Work experience is not required for admission.
Contact Us
Full-Time Programs
Pepperdine University
Graziadio Business School
24255 Pacific Coast Highway
Malibu, CA 90263