Next Steps to Pepperdine
The Pepperdine Master of Science in Real Estate is practice-oriented and interdisciplinary across finance, accounting, law, economics, and decision sciences. We provide tomorrow's real estate investment and finance analysts with strong technical and quantitative skills while equipping graduates with the managerial experience that develops confidence and leadership style.
Increasingly, master of science programs are respected alternatives to traditional two-year MBA's due to their intensive, tailored curricula.
Expand Your Career Options
Graduates of the Pepperdine MS in Real Estate are qualified for international and domestic careers in the following industries:
Experiential Learning
Practical application is at the heart of the Pepperdine Graziadio academic approach. Thanks to hands-on learning modules we incorporate directly into our courses, we are top-ranked in experiential education. Our proximity to Los Angeles enhances these unique opportunities and expands internship possibilities.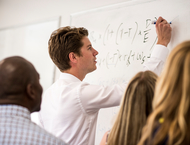 MSRE students command the virtual boardroom in our E2B (Education to Business) program. Our professors carefully select a curriculum compatible project, then pair students with real-world executives to identify solutions to existing challenges in real time.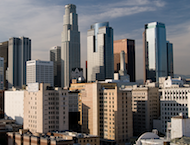 Internships
Los Angeles is one of the fastest growing real estate markets in the world, and a significant player in entertainment, dining, sports, banking, and other industries. Our internship requirement enhances your preparation for both international and domestic employment.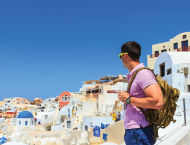 We partner with 40 universities in 25 countries on five continents, so you can broaden your education and your perspective. Graziadio Global Programs offers one of the most robust study abroad options of any master's program in southern California. Fulfill your MSRE global requirement through an immersive trip abroad or a global study project.