Letter from the Director
Master of Science in Real Estate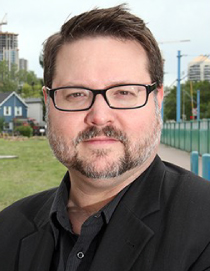 Welcome to the Pepperdine University Graziadio Business School Master of Science in Real Estate program. I invite you to explore the many benefits of this specialized master's degree, designed to equip tomorrow's RE analysts, deal-makers, and decision makers with strong quantitative and technical skills. Unlike a master's degree in real estate development, our practice-oriented program is built on foundational knowledge of finance, economics, law, and negotiation. Upon completion, graduates are prepared excel in an array of careers in and adjacent to the real estate sector, including in the global marketplace.
As the Director of the MS in Real Estate program at the Graziadio School, I can attest to the unique experience of pursuing a full-time graduate degree at Pepperdine. The immersive, inspiring nature of our Malibu campus environment consistently earns us a top-ranking from The Princeton Review as one of the most beautiful places to study, and our tight-knit community fosters close connection and collaboration with your professors and your peers.
Just 35 miles southwest of our Malibu campus sits Los Angeles, a cultural and business hub with access to worldwide industries served by the fast-growing business of real estate in southern California. Thanks to capital inflow from both foreign and domestic sources, Los Angeles has recovered from the 2008 recession faster than any other SoCal real estate market.
In balance with our professional focus, are deeply committed to five foundational Hallmarks of higher education. At the Graziadio School, we are values-centered, experience-driven, collaborative, entrepreneurial, and global in orientation. These hallmarks guide every aspect of your education and enhance your academic investment.
I invite you to visit us in Malibu and experience first-hand what it's like be a part of Pepperdine Graziadio. And please explore the information on this website to learn more about how our MSRE can provide distinct advantages that prepare you for a meaningful real estate career anywhere in the world.
I wish you all the best in your advancement.
Sincerely,
Greg Morrow, PhD
Director, MS in Real Estate Program
Pepperdine Graziadio School
greg.morrow@pepperdine.edu
---