Waves of Resources: Student Success at Graziadio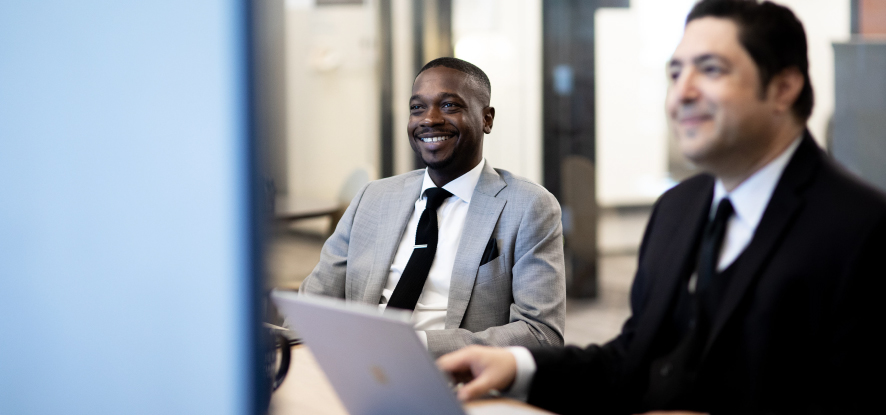 At Graziadio, we're pleased to provide you with various resources and information to help ensure your continued academic success as a student. Listed below is a curated library of specific resources to support your academic endeavors.
If you're seeking additional support, please contact your professors to see what resources they recommend specific to your courses.
Grammarly
Grammarly is an online grammar and spelling checker that improves communication by helping users find and correct writing mistakes. Grammarly is provided as a free service for all Pepperdine Graziadio students.
Wyzant Online Tutoring
Faculty or staff can refer students to receive free online tutoring through Wyzant for academic writing or quantitative subjects such as Accounting, Economics, Decision Sciences, Finance, Statistics, and more. Wyzant tutors are experienced tutors who have been pre-screened to have the appropriate academic and professional credentials to support Pepperdine Graziadio courses. Students can connect with their professor or academic advisor to receive a referral to this free service.
Presentation Resources
The faculty and staff at Graziadio provide students with the strategies and materials to help create effective individual and group presentations and provide tips and tricks for public speaking. You will also find tutorials and templates for using common presentation technologies like Powerpoint, Prezi, VoiceThread, and Google Slides.
Library Resources
The Pepperdine Libraries offer services at all of our campus locations and information online through an extensive database. Services include InfoGuides, Ask-an-Expert, Study Rooms, Electronic Journals and Databases, Interlibrary Loan, and more.
Quantitative and Excel Support
While enrolled as a Graziadio student, you'll be able to access a wide variety of tools to assist you with quantitative skills, such as statistics or Excel, or learn about other software. Many of our website resources are from LinkedIn Learning. The LinkedIn Learning Online Training Library at Pepperdine University is a professional resource available to all students. It offers more than 15,000 online courses on various professional skills, creative skills, and computer software.