Courses and Schedule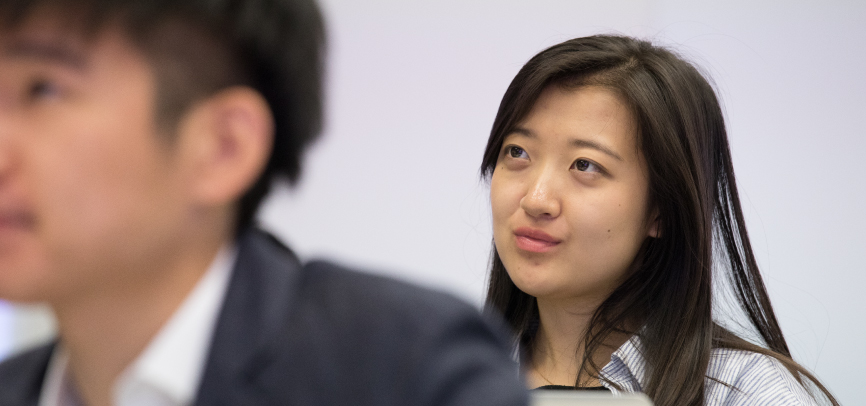 Master of Science in Real Estate
The Pepperdine Graziadio Master of Science in Real Estate program is designed for one-year completion in three semesters.
Our MS in Real Estate cross-disciplinary curriculum features a combination of core courses, electives, and co-curricular classes and workshops. In addition to real estate finance fundamentals, we address interpersonal, career, and technology skills. All this with the intent to elevate your prospects in preparation for the contemporary, fast-growing RE marketplace.
Master's in Real Estate students must take 26 core-units, five co-curricular-units, and at least one elective-course (or three elective co-curricular-courses). The combined course units will achieve the required minimum of 34 units. The program is designed for completion in 34 units (minimum) to 40 units. We encourage each student to expand and customize the curriculum to fit personal and professional objectives.
Sample MS in Real Estate Completion
Fall Trimester
Courses
ACCT 641 Real Estate Accounting and Financial Statement Analysis
3 units
BSCI 650 Personal and Leadership Development Workshop
1 unit
DESC 601 Excel and Quant Review
1 unit
FINC 642 Real Estate Principles, Markets, and Economics
3 units
FINC 643 Real Estate Investments and Finance I
3 units
PGBS 560 Career Seminar
0 units
LEGL 648 Legal Issues in Real Estate
3 units

Elective:

FINC 698 Contemporary Issues in Finance

1-3 units
Spring Trimester
Courses
PGBS 693 Global Business Intensive
(1-4) 2 units required
LEGL 601 Negotiations and Resolution of Conflicts Workshop
1 unit
FINC 644 Real Estate Investments and Finance II
3 units
FINC 645 Real Estate Development and Construction
3 units
FINC 646 Real Estate Financial Modeling and Technologies
3 units

Finance Elective (3 units required):

FINC 647 Global Capital Markets and Institutions (3 units) or
FINC 649 Investments and Portfolio Management (3 units)

3 units

Elective:

FINC 698 Contemporary Issues in Finance

1-3 units
Summer Trimester
Courses

Internship or Field Project (1 unit required):

PGBS 695 Internship (0-8 units) or
PGBS 696 Field Project (0-2 units) or
FINC 696 Real Estate Practicum (2 units)

0-8 units
Elective:

FINC 698 Contemporary Issues in Finance

1-3 units
Note: A minimum of 7 units of electives (647 or 649, 3 units each, plus 4 units of FINC 698)