Master of Science in Business Analytics
Program Overview
School: Graziadio Business School
Cost: $27,460 per term*
Units: 42 units
Terms: 12 months
Location(s): Malibu
Accreditation: AACSB, WSCUC
Deadlines:
Fall 2020 Deadlines
Priority: November 15, 2019
Standard: February 15, 2020
Final: April 1, 2020
Classes Begin: August 31, 2020
*Cost of tuition is in effect for the 2019-2020 academic year and is subject to change at the University's discretion.
Earn Your Master's in Business Analytics Degree at Graziadio Business School
Businesses everywhere rely on data-based decisions to solve complex problems and achieve a competitive advantage. Develop analytical skills through our Master of Science in Business Analytics curriculum so you're prepared for a career in data analytics.
During our year-long Master of Science in Business Analytics, you'll attack some of the most pressing challenges facing business today from both a decision-sciences and information-systems perspective. By solving real-time business problems, you'll use your ideas to make a lasting and meaningful impact. With your MS degree, you can fast-track earning your MBA through our MBA pathway programs and even earn your degree online.
With a focus on predictive analytics, risk management, optimization modeling, and information technology, this program is designed for students seeking an analytical career in evidence-based organizations that rely on big data.
Quick Facts
Malibu

Campus Location

36

Optional Practical Training (OPT)

MBA

Pathway Opportunity

Online Option
Testimonials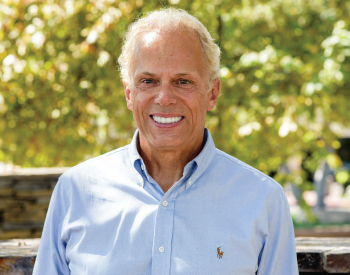 "MSBA students will develop a career advantage by growing their Big Data skill set and gaining hands-on experience in information systems, decision sciences, and business analytics."
FAQs
How does the MBA pathway opportunity work?
Students who complete the MS in Business Analytics degree can apply and waive up to 20 units from the full-time core courses. This will allow MS in Business Analytics graduates to obtain an MBA degree by taking an additional 24-30 units of MBA core courses and a minimum of 16 units of additional MBA elective courses. Contact us to learn more.
Is there an internship required?
Yes. The purpose of the Internship is to provide students with a supervised opportunity to apply what they have been learning in a functioning organization. Working under the guidance of a professor and a mentor in the participating organization, the student devises a plan, completes the project, and submits a final report with conclusions and recommendations based on the experience. This course may be repeated. This course is graded credit or no credit.
Can the internship be waived?
An Internship, an Education to Business Project, or an Applied Research Project may be waived based on past or current work experience.
What fees are required?
Below is a list of estimated fees for full-time students:
Application for admission - $150
Enrollment fee - $1,000
Business Society activity fee (per trimester) - $40
Books and supplies - $1,000 (per trimester, approximate)
Annual student health insurance (optional) - $3,535.20 (2015-2016 Academic Year) and $3,779.61 (2016-2017 Academic Year)
On-campus graduate housing (optional) - $6,900 (per trimester, approximate)
Contact Us
Full-Time Programs
Pepperdine University
Graziadio Business School
24255 Pacific Coast Highway
Malibu, CA 90263