The Master of Science in Business Program
Build Valuable Business Skills and Increase Your Career Opportunities
The Full-Time Master of Science in Business (MSB) introduces you to key foundational competencies to increase your competitive advantage as a business professional. In less than one year, learn how to leverage your existing skills with an understanding of core industry principles to excel in diverse, fast-paced environments.
The program curriculum is experiential in design and covers a broad array of topics with a focus on new, emerging technologies, ethical leadership, and other critical training to prevail against current organizational challenges.
Program Highlights
Global Alumni Network of 47,000+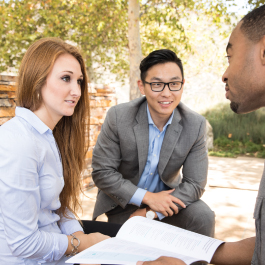 Foundational Business: Students are introduced to a wide range of topics such as accounting, finance, data analytics, entrepreneurship, leadership, business law, and real estate with industry-relevant elective course options.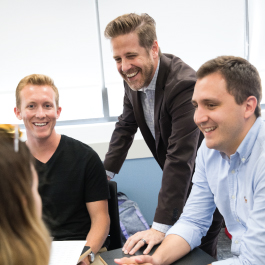 Designed for Any Major: Regardless of undergraduate studies – art, theater, finance, computer science, or more – you'll build a comprehensive scope of practical, foundational, and real-world business skills.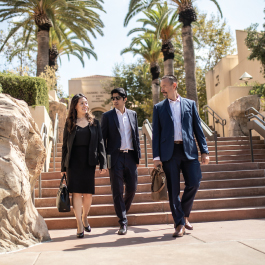 Optional Practical Training (OPT): F-1 visa students in the MS in Business program will be eligible to apply for a 12-month OPT.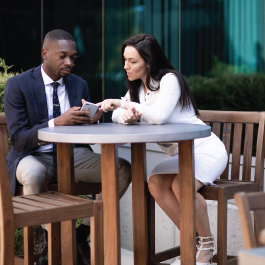 Personalized Learning: Our renowned faculty are invested in your future success – with our small class sizes, our professors act as personal mentors as you strive towards your academic and professional goals.
Quick Facts
*Cost of tuition is in effect for the 2024-2025 academic year and is subject to change at the University's discretion.
Tuition is billed at a flat rate for Terms 1 and 2; shifts to per-unit rate for Term 3
Cost of Attendance Calculator
Use our Cost of Attendance Calculator to estimate the cost of your program of interest. This tool incorporates additional per term expenses such as $11,300 in living expenses (food and housing), $1,625 in Transportation, $2,600 in Miscellaneous Personal Expenses, $2,600 in Books, Course Materials, Supplies, and Equipment, and $167 in Fees.
Seaver Graduates: Double Up on your Pepperdine Future
Receive a 20% tuition discount or merit scholarship when you apply and enroll into the Full-Time MBA program.
Take the Next Step
Reach out to us to learn more about the Graziadio Business School.
Get in Touch
Fill out the Request Information form to learn about the opportunities that await you as a student at Pepperdine Graziadio.
Attend an Event
Learn more about your program by signing up for a class visit, information session, webinar or graduate fair.
Start Your Application
Ready to start your journey to Pepperdine Graziadio? Begin your application today to take the next step towards your future.
MS in Business Admission
November 7
Priority Deadline

February 15
Standard Deadline

August 2024
Fall Classes Start
Applications will open on September 7, 2023.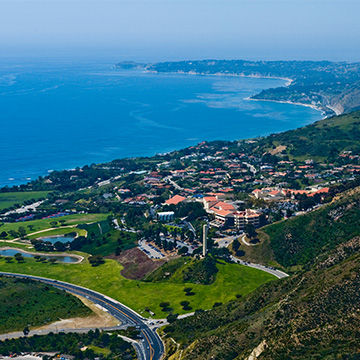 See Your Future Differently From Malibu
Classes are held at the Malibu campus in sunny California. The expansive Malibu campus sits on 830 acres and overlooks the Pacific Ocean with nearly every spot on campus featuring stunning views of the beaches. Pepperdine is consistently ranked as one of the most beautiful places to study. Graziadio students also have access to graduate student housing and amenities like the library, gym, and swimming pool at our scenic Malibu campus.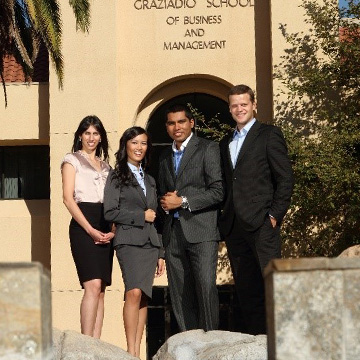 International Student Experiences
As a visa-eligible program, we offer exceptional support to international students.
A dedicated enrollment services officer will make your admissions process easy and comfortable.
We integrate international students across our campuses. The Office of International Student Services (OISS) provides additional support for international students.
Enjoy access to housing and amenities at our scenic Malibu campus.
Participate in University social, sporting, cultural, and spiritual events.
Build upon leadership skills, peer support, and lifelong relationships with colleagues. The community extends beyond the program to the larger Grazaidio and Pepperdine family.
Partnerships with professional networks and conferences and a robust alumni network further students' growth opportunities.
What Our Students Are Saying
Connect directly with a current student to ask questions and learn more about their Graziadio experiences first-hand.
What Our Alumni Are Saying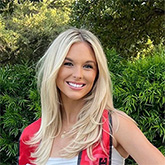 "Pepperdine Graziadio Business School has opened up so many doors for me. The faculty, coursework, and entrepreneurial spirit of this school has helped strengthen my business acumen far beyond what I thought was possible. Not only has the MSB program helped propel me into my career, but I have also made lifelong connections through the Pepperdine community. My experience at this school is something that I will forever cherish."
Alexus McLeod, MSB '23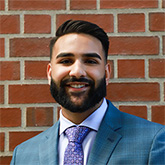 "My time in the MSB program was nothing short of spectacular! I enjoyed the coursework and appreciated the faculty's assistance in ensuring we understood the course material at hand. An academic catalog that offers education in current business practices, engaging professors that push you toward academic excellence, and earning your Master's degree in one year make this program and its offerings too good to pass up!"
Prajeet Sandhu, MSB '23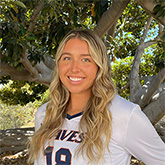 "I am very grateful for my time with the MSB program. Not only did I receive an excellent business education, I met lifelong friends and mentors through this program. This is a perfect opportunity to gain a higher level of education for those who have just graduated or those who have been working for a few years. Thank you Graziadio for a phenomenal year!"
Rachel Ahrens, MSB'23
---
The Company You'll Keep
When you join the Graziadio community, you'll join a global network of over 47,000 alumni actively shaping the world of business at top organizations, including: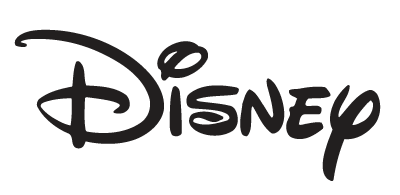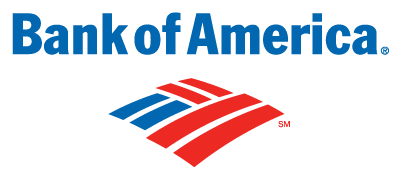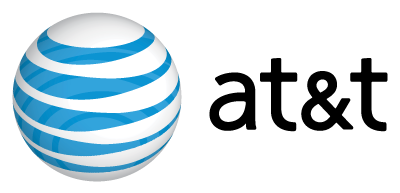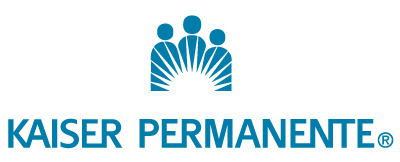 ---
Student Experience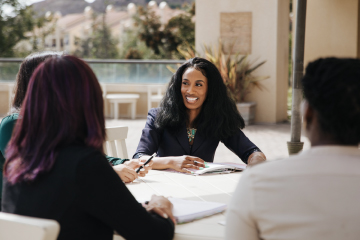 Values-Based, Personalized Learning
The Master of Science in Business at Pepperdine Graziadio comes with small, collaborative classes led by our renowned faculty who are personally committed to your academic and professional success. With ethical, sustainable business woven into the core of our teachings and an emphasis on experiential learning, you'll experience a truly unique, transformational graduate degree within a global community of Best for the World Leaders.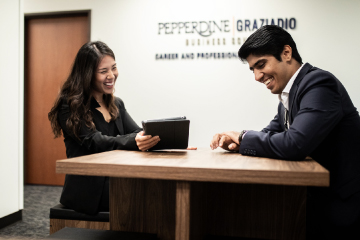 Your Future with a Business Master's
Our Career and Professional Development department provides resources to connect you with other like-minded professionals and navigate potential career opportunities. Our dedicated advisors provide personalized guidance, career-building tools, and access to an extensive network of students, alumni, and employers around the globe.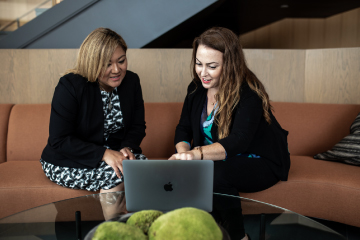 Your Education, Supported
The academic success of our students is at the heart of everything we do. Through our wide variety of Student Success resources and workshops, our students have the opportunity to develop their writing, presentation, test preparation, and time management abilities as well as enhance their reading comprehension and access our comprehensive library services.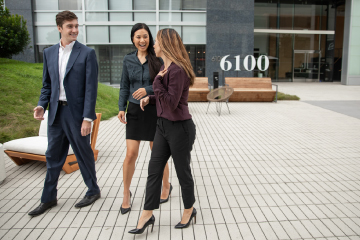 Student Clubs and Organizations
Life at Graziadio extends beyond the classroom with our student-initiated and student-run groups. Develop and enhance your leadership skills in one of the many clubs and organizations that are open to all current students. With over a dozen clubs and organizations such as Emerging Technologies Association, Graziadio Women's Business Society, Entertainment, Media and Sport Society, and so much more to choose from, you'll be able to find a group that fits you.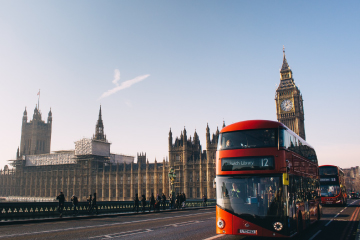 Learn in a Global Destination
Grow as a leader through international experiences that enhance cross-cultural communication and broaden career opportunities. MS in Business students have the opportunity to participate in our one-week Global Business Incentives trip or a full trimester program at one of our 40 university partners in over 25 countries.
Enroll in a Top Ranked Business School
We strive to facilitate an enriching student experience. The Princeton Review has reported on our high-quality programs and faith-based education.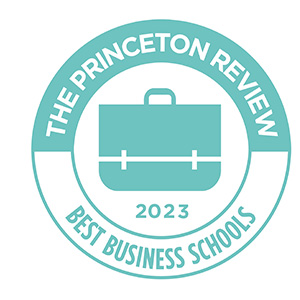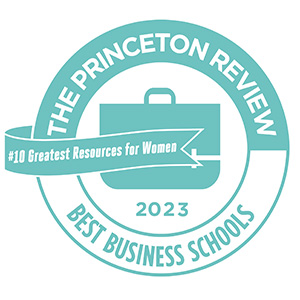 Contact Us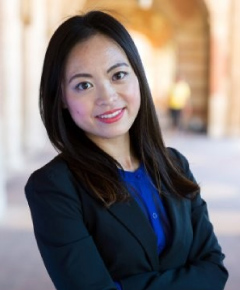 Linda Lenaghan
Assistant Director of Recruitment for Full-Time Programs
Take the Next Step
Learn more about Pepperdine's Master of Science in Business